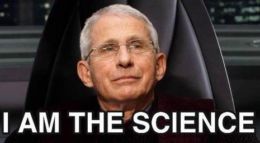 1,929 words
"Other revolutions only incite ambition — ours imposes virtue." — Maximillian Robespierre
Year three of ROC — the Reign of Covid — will soon be upon us. The "old normal," bad as it was, already has for me a faraway, nostalgic call. Old normal was before the sainthood of George Floyd and official support for antifa/BLM riots. That was before the Republican grandees helped Democrats steal an election; the kulakization of the unvaccinated; masked morons on hiking trails, beaches and bicycle paths; and the installation of the current POTUS, a career kleptocrat in the throes of dementia. I could go on longer, but it's too depressing, and you get the point.
To prepare for whatever surprises will come out of ROC III, however, it is worthwhile to reflect on some of the techniques employed by those who inaugurated ROC and who plan to make the "new normal" a permanent dictatorship built upon managing ubiquitous threats to public health. Understanding these techniques enables us to better appreciate the capabilities and limitations of those pushing and pulling away at the levers of power.
The good news is that their incompetence (the Afghanistan debacle, economy, crime control) and corruption (Fauci/Big Pharma, per Robert F. Kennedy, Jr.) are becoming increasingly difficult for them to conceal. The bad news is that they are increasingly vicious (non-stop anti-white propaganda, show trials, and open discrimination) and dangerously unhinged (pushing toward war with the Russians and Chinese). Having failed to defeat third-world mountain dwellers, they now want to go at it with world powers.
Terror and Compliance
In the first days of ROC in early 2020, "we're all going to die" was the steady drumbeat from the mainstream media (MSM), the government health bureaucracies, and state and regional officials morphing into tinpot dictators demanding plenary powers. The goal was to terrorize Americans — create panic and sow widespread existential fear and helpless feelings of desperation — after which would come compliance with the collective stripping away of rights and freedoms long taken for granted. Basic freedoms and constitutional rights were removed with an astonishing speed and expanse unprecedented in American history, with both political parties jumping on board.
Millions of people were forced out of work, put on the public dole, thrust into isolation, and forbidden to associate. Human faces disappeared behind masks and plastic shields. Human beings came to resemble rodents, scurrying silently in stores and shopping centers while trying to avoid each other. Public spaces were plagued with "official" and incessant Big Brother-like messaging to "obey" the rules: "Stay home!" "Wash your hands!" "Mask!" "Social distance!" Schools were shut down, businesses shuttered and bankrupted. Weddings, funerals, reunions — almost every kind of gathering where fundamental social ties are nourished and sustained were proscribed. Government enforcement of the wildly arbitrary ukases from different parts of the country was abetted by the chieftains running the social media cartel, who imposed censorship on skeptics.
Twenty-first Century Lysenkoism
In 2020, ROC stage managers took a page from the Stalinist playbook of the 1930s. Science in Russia as actually practiced by real scientists became politicized "science." The star of that show was Trofim Lysenko, an apparatchik mediocrity devoted to pleasing Stalin by enforcing his view of reality as confirmed by "established science." According to Wikipedia: "he used his political influence and power to suppress dissenting opinions and discredit, marginalize, and imprison his critics . . ." Sound familiar, except for the "imprison" part? "Science" under comrade Lysenko became a weapon wielded by the Bolshevik bosses to rationalize their corruption, mask their incompetence, and marginalize and eliminate troublesome critics who were reluctant to "get with the program."
History repeats itself, but not, as Marx alleged, first as tragedy and then as farce. 2020 was tragedy and farce. Out of the fetid, corrupt bowels of the federal bureaucracy crawled Tony Lysenko Fauci with the MSM Tabernacle Choir belting out the hymn "Follow the Science" — that is, follow Dr. Fauci, because he is "science." He said so. This publicity-hound octogenarian's long career as a "scientist" consisted of serving the government-Big Pharma bosses by doling out taxpayer research monies to his cronies, who used it for career advancement, wealth-generating patents, and continued access to the massive slush funds he managed. Overnight he was duly "celebrified" and began ruling by decree.
Making the rounds on the propaganda mills such as CNN, MSNBC, and NPR, our own Trofim Lysenko basked in the adulation of the MSM's sycophants and threw himself into the detailed management of our daily lives. Dr. Fauci turned himself into Dr. "Simon" and led the nation in a farcical children's game of "Simon Says," with millions of players following his commands in the hope of evading elimination. Simon says: "Wear a double mask!" Simon says: "No more hugging and kissing!" Simon says: "No Thanksgiving gatherings for the unvaccinated!' Dr. Simon was fulling his dream and having the time of his life bossing America around — the envy of frustrated bureaucrats everywhere.
Kulakization
ROC was the rapid imposition of a public health dictatorship. Dictatorships generate public support by propaganda that features "enemies of the people." Without them, blame for the ruling class' corruption and incompetence is going to fall upon those who deserve it. The original kulaks were those unfortunate peasants who resisted Stalin's forced collectivization of agriculture and upon whom fell the massive brutality of its implementation. For their resistance, the kulaks were targeted for destruction. Their subsequent history is not recommended reading for the faint of heart.
In December 1929, Stalin spoke on agrarian policy and on whether the kulaks should be permitted to join the collective farms: "Of course not, for they are sworn enemies of the collective-farm movement." For your "enemies," elimination. "That is why we have recently passed from the policy of restricting the exploiting tendencies of the kulaks to the policy of eliminating the kulaks as a class," he added (italics in original).
History continues to repeat itself. The "vaccination solution" of 2020 that would end the pandemic and return us to normality, like the promises of the forced collectivization of agriculture, was a disaster — a compound of collusion, corruption, and coercion. Those to blame for the failure? The "unvaccinated" would become America's kulaks. The process began with stigmatization. The unvaccinated were threats to ("enemies" of) the vaccinated, and the MSM, Pravda-like, began howling imprecations against them for the threats they posed to the vaccinated. From Bloomberg: "The unvaccinated are a threat to us all." This, despite the earlier sales pitch that the vaccine would put a quick end to Covid's rampages. "Enemies" suddenly, conveniently, and predictably emerged as scapegoats for the policy's failure — "a threat to us all," a hysterical ejaculation of sheer absurdity intended to distract Americans from the regime's incompetence and dishonesty.
From threats, onward to "elimination." The protection under the US Constitution that was enjoyed by American kulaks would be eliminated via a presidential mandate — the mailed fist forcing them into unemployment and the loss of employee entitlements.
The Supreme Court recently halted Biden's vaccine mandate for businesses, but upheld it for most American health care workers — the rule of law's protection for American citizens being selectively applied. Arbitrary law-making and enforcement are among the most salient markers of a dictatorship.
Most ominous coming out of the SCOTUS ruling was the dissenting opinion from the Three Musketeers on the Left:
In dissent, the court's three liberals argued that it was the court that was overreaching by substituting its judgments for health experts. "Acting outside of its competence and without legal basis, the Court displaces the judgments of the Government officials given the responsibility to respond to workplace health emergencies," Justices Stephen Breyer, Elena Kagan and Sonia Sotomayor wrote in a joint dissent.
There you have it. "Health experts" like Toni Fauci are to be regarded as omniscient in their "judgments." No mention, no consideration is given to fact that these "health experts" are also government employees who are paid — high pay for Fauci at $417,609 in 2019 — to please their government bosses and do their bidding. That fact, plus the demonizing and marginalizing of their critics, would suggest that the "emergencies" in the "responsibility to respond to health emergencies" is the special card that trumps any legal or constitutional limits to government overreach. Dictatorships run on the fuel of "emergencies." Out of emergencies, as we saw in 2020, flow "emergency powers." With the country's continuous leftward drift, how long will it be until we have a Supreme Court with a majority opinion asserting the omniscience of "health experts" and their responsibilities for managing "health emergencies"? Americans will find themselves in a state of permanent "emergency" and at the mercy of a broken-down system that churns out the likes of Kamala Harris, Nancy Pelosi, and Andrew Cuomo.
"Of all tyrannies," wrote C. S. Lewis, "a tyranny sincerely exercised for the good of its victims may be the most oppressive. It would be better to live under robber barons than under omnipotent moral busybodies."
I seriously doubt that these policies are being enacted for the good of us, "the victims," by the architects of this public health dictatorship. That said, they do pretend to want the best for us — with the exception of the kulaks, the unvaccinated, and increasingly, white people, whose genetically bestowed "privilege" has supposedly ruined countess lives of people of color reaching back to 1619.
In the argot of Stalinism, most apropos for our time: "We have recently passed from the policy of restricting the exploiting tendencies of the kulaks to the policy of eliminating the kulaks as a class." We have definitely passed to the "elimination" phase. The "moral busybodies" continue the assault, intruding into every corner of our lives and raining down their contempt and fury on us simply for being what we are and refusing to admire them. Life under robber barons would be a lighter burden, with much finer people running the show.
"Health," like "science," is a key word in a corrupted language of the Left. "Health" has been fully moralized. The word "healing" now means you ruminate on your racial grievances while demanding that those you hold responsible "feel your pain." BLM co-founder Patrisse Cullors is currently "healing from PTSD," having checked into a clinic to be treated for "racial trauma."
Being "healthy" means being in conformity with the woke's latest efforts to make the world the way they imagine it really should be. Being "cured" means being like them or at least getting out of their way. "Health emergencies" are how the Left plans to continue the dictatorship with no interruption. Since the officially designated, morally deficient "unhealthy" pose a constant threat to the virtuous healthy, only a drastic "cure" will suffice, and it will be carried out, if necessary, by force. You may recall the final days of Barack Obama's presidency, when he spoke of a "cure" for racism being far in the future — no doubt requiring a continuous expansion of" force" to find that "cure" . . . someday.
So, to continue with C.S. Lewis: "To be 'cured' against one's will and cured of states which we may not regard as disease is to be put on a level of those who have not yet reached the age of reason or those who never will; to be classed with infants, imbeciles, and domestic animals."
That is how we are regarded by the ruling class, busy-body moralists that they are — "as imbeciles." Their appalling incompetence and corruption, as mentioned above, provide opportunities to find allies, build resistance, and break this onerous dictatorship of false virtue. Stay focused on the corruption. Refuse to believe them.
*  *  *
Counter-Currents has extended special privileges to those who donate $120 or more per year.
First, donor comments will appear immediately instead of waiting in a moderation queue. (People who abuse this privilege will lose it.)
Second, donors will have immediate access to all Counter-Currents posts. Non-donors will find that one post a day, five posts a week will be behind a "paywall" and will be available to the general public after 30 days.
To get full access to all content behind the paywall, sign up here:
Paywall Gift Subscriptions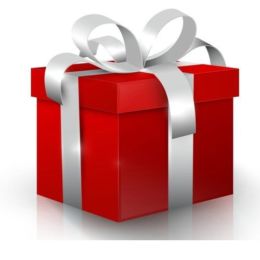 If you are already behind the paywall and want to share the benefits, Counter-Currents also offers paywall gift subscriptions. We need just five things from you:
your payment
the recipient's name
the recipient's email address
your name
your email address
To register, just fill out this form and we will walk you through the payment and registration process. There are a number of different payment options.