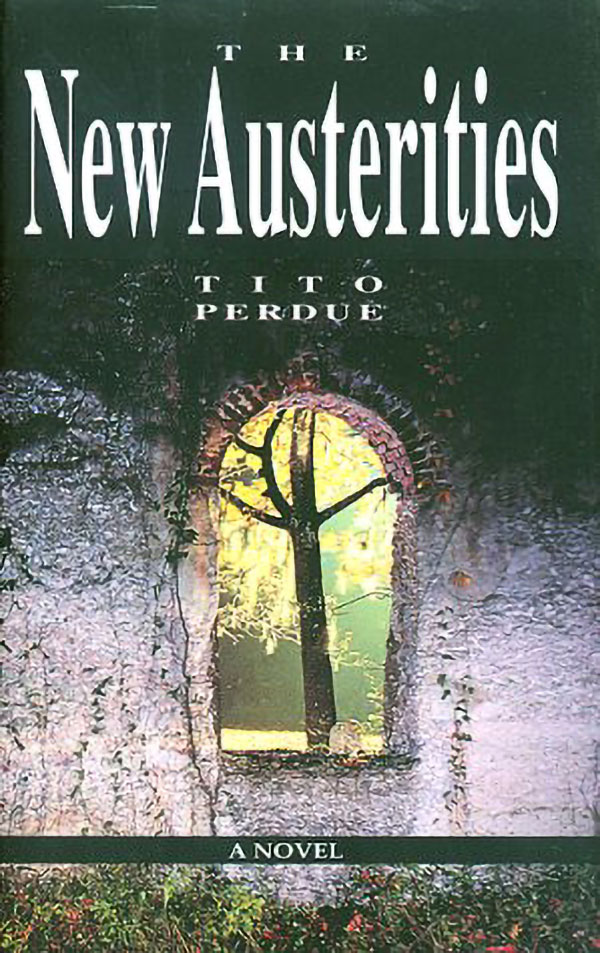 The New Austerities
Tito Perdue
Atlanta: Peachtree Publishers, 1994
218 pages
About The New Austerities:
"The New Austerities continues Tito Perdue's saga of his alter ego: librophile, insomniac, and misanthrope Lee Pefley. The book begins with Lee and his wife Judy, now in middle age, living in New York City, where they have had their fill of crime, decadence, and alienation.
So with their life's savings, a pistol, and a large collection of classical music and pilfered books, Lee and Judy depart New York bound for Lee's ancestral home in Alabama, which promises a more human existence for the trivial price of a few I-told-you-sos. The New Austerities is a surreal, sardonic journey through the cultural wasteland and political chaos of post-modern America, but it proves that with a certain about of luck — and a modicum of ruthlessness and guile — you can go home again. This is a very entertaining and yet deeply moving book." — Greg Johnson, author of New Right vs. Old Right
Note: These are new and unread hardcovers at a special price because they are from the original printing 20 years ago and have a certain amount of rubbing to the dust jackets.
About the Author
Tito Perdue was born in 1938 in Chile to American parents with deep Southern roots. His family moved back to the United States at the outbreak of the Second World War, settling in Alabama. He took degrees in English literature, European history, and library science. He worked in the Midwest and Northeast as a bookkeeper, a library administrator, and an insurance underwriter. In 1982, he took an early retirement and returned to the South to write full time, which he has done ever since. Perdue's first novel, Lee, was published in 1991, to widely positive reviews. His next two novels, The New Austerities and Opportunities in Alabama Agriculture, appeared in 1994; The Sweet-Scented Manuscript appeared in 2004, followed by Fields of Asphodel in 2007; The Node came out in 2011 from Nine-Banded Books; Morning Crafts came out in 2012 from Arktos; and Reuben
came out in 2014 from Radix.