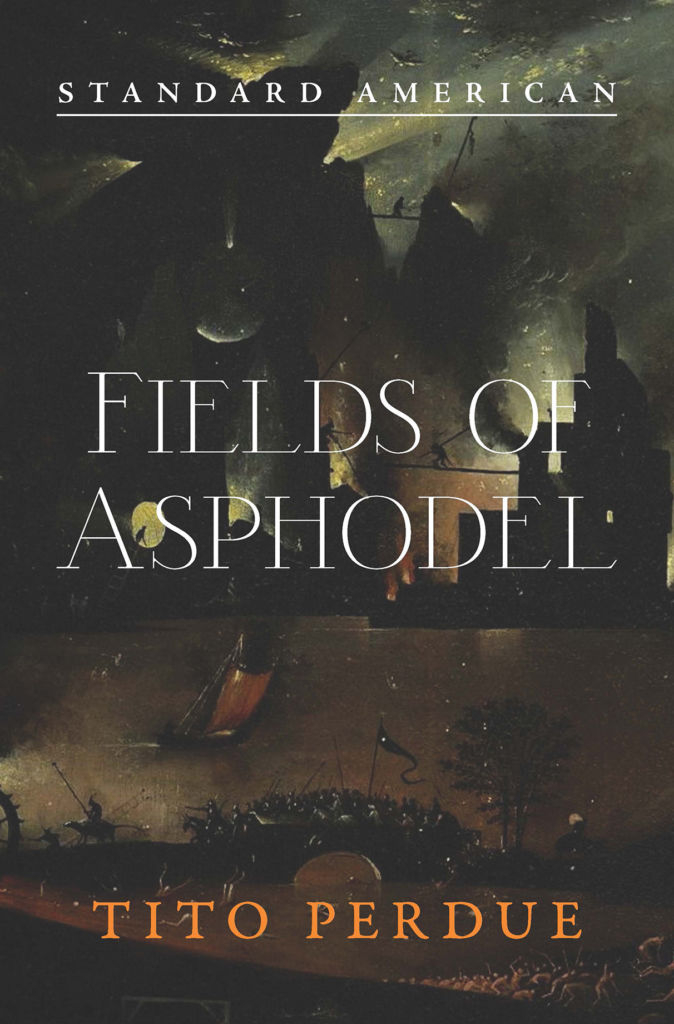 Fields of Asphodel
Tito Perdue
Brent, Alabama: Standard American Publishing Company, 2023
218 pages
About Fields of Asphodel:
It's a long way from Grimes to Grundy Center, but not nearly so far as to the Afterworld, a hellish domain of humanoids of odd sizes, ingenious punishments, and anti-geometrical houses made of mushrooms. I could walk for miles, the vista dissolving behind me. (Ahead, I saw something too hideous to describe at this particular time.) A place of redemption? For the answer, come on in!
Praise for Fields of Asphodel:
"Imagine if Dante's Divine Comedy were actually funny, and you'll begin to understand what's going on in Tito Perdue's remarkable novel Fields of Asphodel, the journey of elitist misanthrope and cultured thug Lee Pefley through a frozen hell and a postmodern purgatory to the gates of paradise: a reunion with his beloved wife, Judy."
—Greg Johnson, author of The Trial of Socrates
About the Author
Tito Perdue is the author of 23 novels, including Lee (1991), The New Austerities (1994), Opportunities in Alabama Agriculture (1994), The Sweet-Scented Manuscript (2004), The Node (2011), Morning Crafts (2013), Reuben (first edition, 2014; second edition, 2022); the William's House quartet (2016), Cynosura (2017), Philip (2017), The Bent Pyramid (2018), Though We Be Dead, Yet Our Day Will Come (2018), The Philatelist (2018), The Smut Book (2018), The Gizmo (2019), Love Song of the Australopiths (2020), Materials for All Future Historians (2020), and Vade Mecum (2021). In 2015, he received the H. P. Lovecraft Prize for Literature.