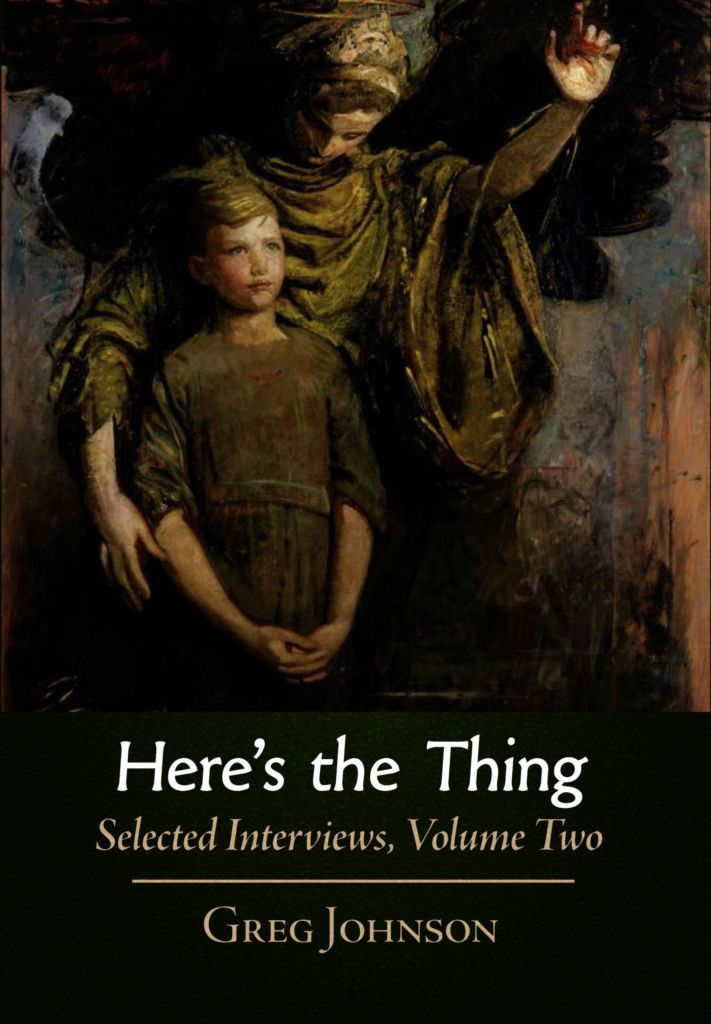 Here's the Thing: Selected Interviews, vol. 2
Greg Johnson
San Francisco: Counter-Currents, 2020
230 pages
About Here's the Thing
In his interviews, Greg Johnson is known for expressing radical and sometimes shocking ideas in a calm, rational, unapologetic manner. Here's the Thing collects ten of his best interviews from 2014 to 2018.
The interviews with Darryl Cooper, Tara McCarthy, and Lana Lokteff offer a basic introduction to White Nationalism and the New Right. The first of two conversations with Hugh MacDonald focuses on the treacherous charge of "racism" and different ways to handle it. The conversation with Millennial Woes answers the centrist, civic nationalist objections of video commentator Sargon of Akkad. The discussion with J.M. answers common questions and objections from "normies."
The volume then takes a more philosophical turn. A second conversation with Hugh MacDonald offers a nuanced defense of some forms of vanity, pretentiousness, and snobbery. Then Johnson discusses the foundations of White Nationalism and the New Right with an anonymous philosophy professor.
The book ends with two brief interviews with mainstream journalists Maureen O'Connor and Liz Bruenig that were never published.
Topics include White Nationalism, the New Right, multiculturalism, imperialism, ethnonationalism, the Jewish question, the concept of race, populism, elitism, economic policy, sexual politics, modernity, metapolitics, and hegemony, as well as such thinkers as Plato, Aristotle, Vico, Nietzsche, Spengler, Schmitt, and Heidegger.
Here's the Thing offers an accessible introduction to the basics of White Nationalism and the New Right — and how they touch on a wide variety of philosophical, political, and cultural issues — in a relaxed and conversational style.
Contents
Preface
1. Decline of the West: Interview with Darryl Cooper
2. White Identity Politics: Interview with Tara McCarthy
3. From Metapolitics to Hegemony: Interview with Lana Lokteff
4. Destigmatizing Racism: A Conversation with Hugh MacDonald
5. Response to Sargon of Akkad: Interview with Millennial Woes
6. Answering Normie Questions: Interview with J.M.
7. Vanity, Pretentiousness, & Snobbery: A Conversation with Hugh MacDonald
8. Conversation with a Philosopher
9. Straight but Not Narrow Nationalism: Interview with Maureen O'Connor
10. What's Wrong With Modernity?: Interview with Liz Bruening
Index
About the Contributors
About the Author
Greg Johnson, Ph.D., is the author of fifteen books, including Confessions of a Reluctant Hater; New Right vs. Old Right; Truth, Justice, & a Nice White Country; In Defense of Prejudice; The White Nationalist Manifesto; Toward a New Nationalism; From Plato to Postmodernism; It's Okay to Be White; and Graduate School with Heidegger.