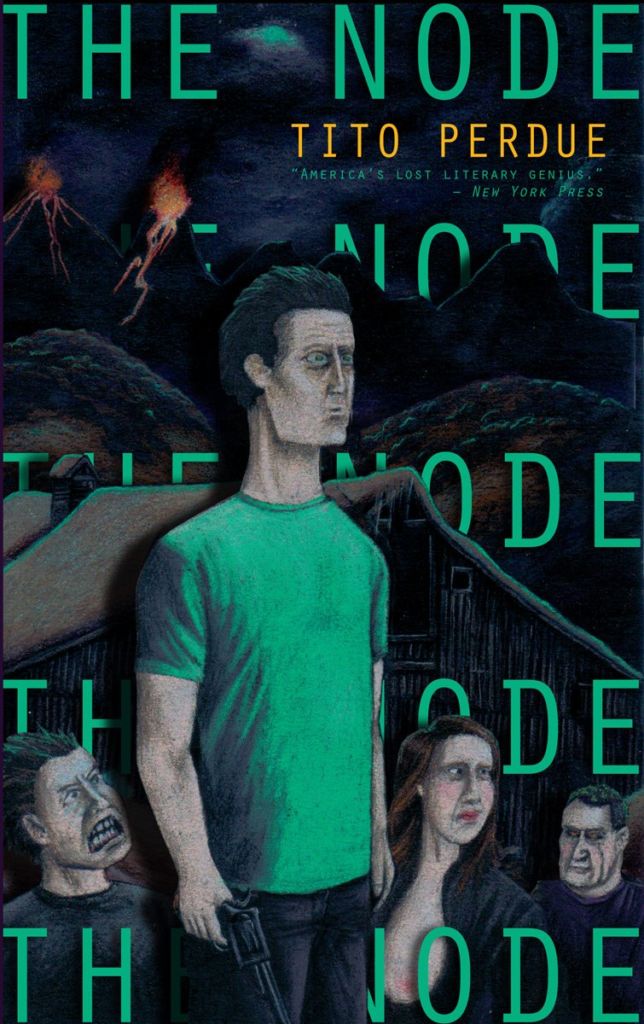 The Node
Tito Perdue
Charleston, W.V.: Nine-Banded Books, 2011
258 pages
About The Node:
Read Greg Johnson's review here
Read Buttercup Dew's review here
Welcome to the future. The 21st century has come of age, and it seems that everything that could have gone wrong has gone wrong. Propelled beyond the brink by environmental catastrophe, by social degeneration and the foretold collapse of the monetary system, the American landscape has given way to a postmodern picaresque. In such a world, where crime has been normalized, sex has been mechanized, and where ethnic enclaves – equipped with inscrutable bioengineered surveillance gadgetry – vie for the last remnants of power, one hapless pilgrim stands athwart the apocalyptic tide. Emboldened by dim nostalgia and quixotic resolve, this man – our hero, as we may insist – is entrusted to mobilize a fractious retinue of co-ethnic subversives (the maligned "Cauks") to establish a stronghold, a redoubt, a community, a last ditch . . . a Node. It remains only to be seen whether the seeds of renewal may yet find purchase, or be left to ash.
"Tito Perdue's The Node is a futuristic, dystopian satire on our anti-white system with an explicitly White Nationalist and New Rightist message. . . . a richly textured, endlessly imaginative, and unfailingly funny vision of a future we are working to avoid. There are surprises and delights on every page."—Greg Johnson
About the Author
Tito Perdue was born in 1938 in Chile to American parents with deep Southern roots. His family moved back to the United States at the outbreak of the Second World War, settling in Alabama. He took degrees in English literature, European history, and library science. He worked in the Midwest and Northeast as a bookkeeper, a library administrator, and an insurance underwriter. In 1982, he took an early retirement and returned to the South to write full-time, which he has done ever since. Perdue's first novel, Lee, was published in 1991, to widely positive reviews. His next two novels, The New Austerities and Opportunities in Alabama Agriculture, appeared in 1994; The Sweet-Scented Manuscript appeared in 2004, followed by Fields of Asphodel in 2007.