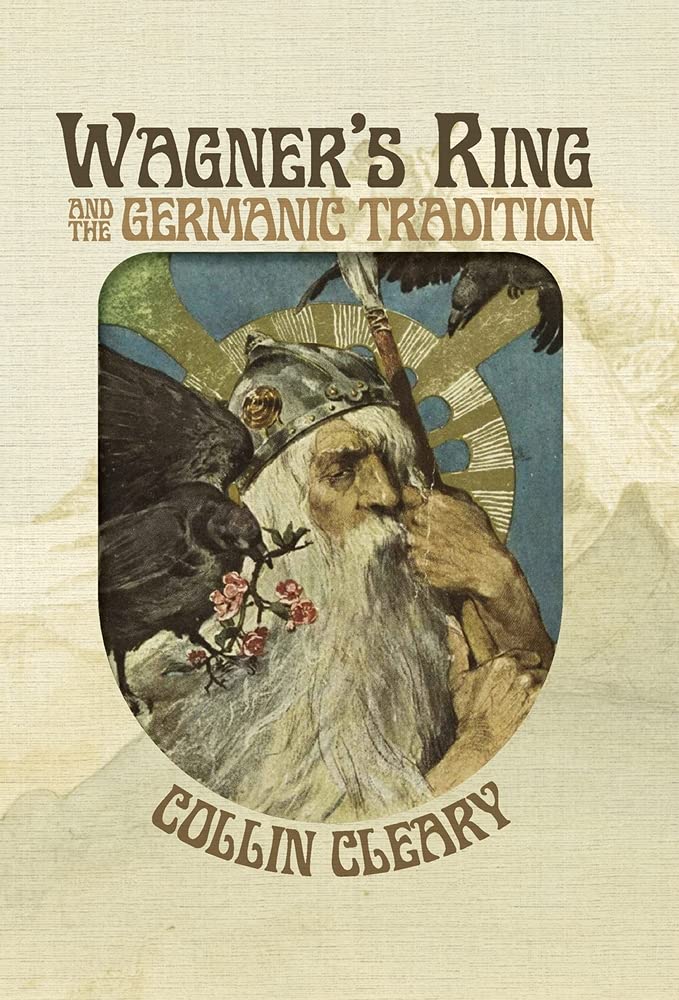 Wagner's Ring & the Germanic Tradition
Collin Cleary
Wagnerphile Books, 2021
112 pages
About Wagner's Ring & the Germanic Tradition
In this remarkable book, Collin Cleary defends Richard Wagner's Der Ring des Nibelungen against the claim that it "distorts" Germanic mythology. Wagner was a serious student of the myths and sagas of Northern Europe, and the Ring is surprisingly faithful to them. Wagner retells the traditional stories, revealing new layers of meaning. Indeed, of all the works that have preserved Germanic mythology, Wagner's Ring is the most beautiful and the most profound. Cleary includes a detailed account of the composer's use of the traditional sources. In addition, he offers a complete interpretation of the Ring, demonstrating Wagner's synthesis of German myth and German philosophy.
Praise for Wagner's Ring & the Germanic Tradition
"Collin Cleary's book, deceptive in its brevity, carries the triple weight of his knowledge of Germanic mythology, Romantic philosophy, and esoteric traditions. He shows how Wagner used the ancient Siegfried and Wotan sagas to convey deep insights into human nature and history. More than that, Cleary urges us to seize the opportunity of experiencing the Ring cycle, as a lasting gift and corrective to our unheroic and culturally degenerate age."
—Joscelyn Godwin, Ph.D.
"In this deep-dive into the intellectual and spiritual world of both Richard Wagner and the ancient Germanic mythic realm, Dr. Cleary brings light to both. Wagner used the myths of the ancient Germans to create a philosophical narrative of his own: but in so doing he was actually following along a traditional path that had been opened by the practitioners of the ancient myths. These narratives are living beings, and can be activated to great effect by men of genius—which Wagner was. Nowhere is this made more obvious than in this philosophical study."
—Stephen Edred Flowers, Ph.D.
Contents
Introduction
Chapter 1: Origins of the Ring
Chapter 2: The Story of Der Ring des Nibelungen
Chapter 3: Wagner's Sources
Chapter 4: Wotan & the Faustian West
Chapter 5: Das Rheingold
Chapter 6: Die Walküre
Chapter 7: Siegfried
Chapter 8: Götterdämmerung
Chapter 9: Gelassenheit
Appendix: Suggestions for Exploring Wagner
Index
About the Author