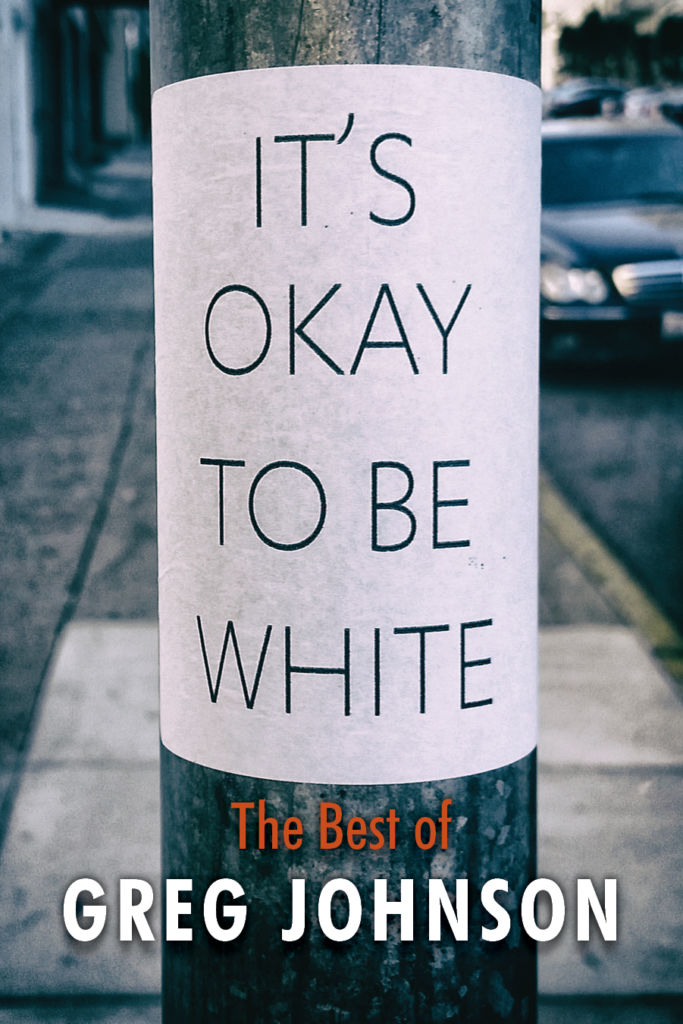 It's Okay to Be White: The Best of Greg Johnson
Greg Johnson
Hollywood: Ministry of Truth, 2020
226 pages
About It's Okay to Be White
Counter-Currents is getting out of publishing, but Greg Johnson is still publishing books. His latest book is It's Okay to Be White, coming soon from Ministry of Truth and available here for preorder and (eventually) at better bookstores around the world.
Greg Johnson is one of the most censored writers of our time. His books have been banned from 80% of the global book market. His message has been deemed so dangerous to globalist elites that he has been deplatformed by YouTube and Facebook, stalked and harassed by violent thugs, jailed and deported by the Norwegian government, and economically strangled by banks and payment processors.
Isn't it time you learned why? What is the message that politicians, bankers, and Silicon Valley oligarchs are teaming up to suppress?
It's Okay to Be White is an ideal introduction to Greg Johnson's writings on race, ethnicity, and politics. It collects twenty-two of his most important essays from his earlier books. It also includes two essays that have not yet appeared in print. "The Very Idea of White Privilege" is the speech that Greg Johnson was supposed to give in Oslo in November of 2019. To prevent him from speaking, he was arrested and deported by the Norwegian government. The title essay, "It's Okay to Be White," explains why the global establishment is hellbent on suppressing even the most innocuous pro-white messages.
Defy the censors. Defy the herd. Read It's Okay to Be White.
"A lot of Greg's back catalog is really under-appreciated." — PureSureDure, Daily Stormer Forum
Contents
Extra Track & a Tacky Badge
1. Introduction to a Banned Book
Politics
2. White Extinction
3. White Genocide
4. Ending White Genocide
5. In the Short Run
6. Restoring White Homelands
7. The Ethnostate
Philosophy
8. Whiteness
9. Supremacism
10. What's Wrong with Diversity?
11. Homogeneity
12. Whitopia
Activism
13. Politics, Metapolitics, & Hegemony
14. A Winning Ethos
15. The Relevance of the Old Right
16. As Inevitable as We Make It
Supplements
17. The Very Idea of White Privilege
18. Technological Utopianism & Ethnic Nationalism
19. Freedom of Speech
20. In Defense of Prejudice
21. Why Race Is Not a Social Construct
22. Spend Yourself, Save the World
23. In My Grandiose Moments . . .
24. It's Okay to Be White
Recommended Reading
Index
About the Author
About the Author
Greg Johnson, Ph.D., is the author of twelve books, including Confessions of a Reluctant Hater; New Right vs. Old Right; Truth, Justice, & a Nice White Country; In Defense of Prejudice: You Asked for It: Selected Interviews, vol. 1; The White Nationalist Manifesto; Toward a New Nationalism; and From Plato to Postmodernism, all published by Counter-Currents.