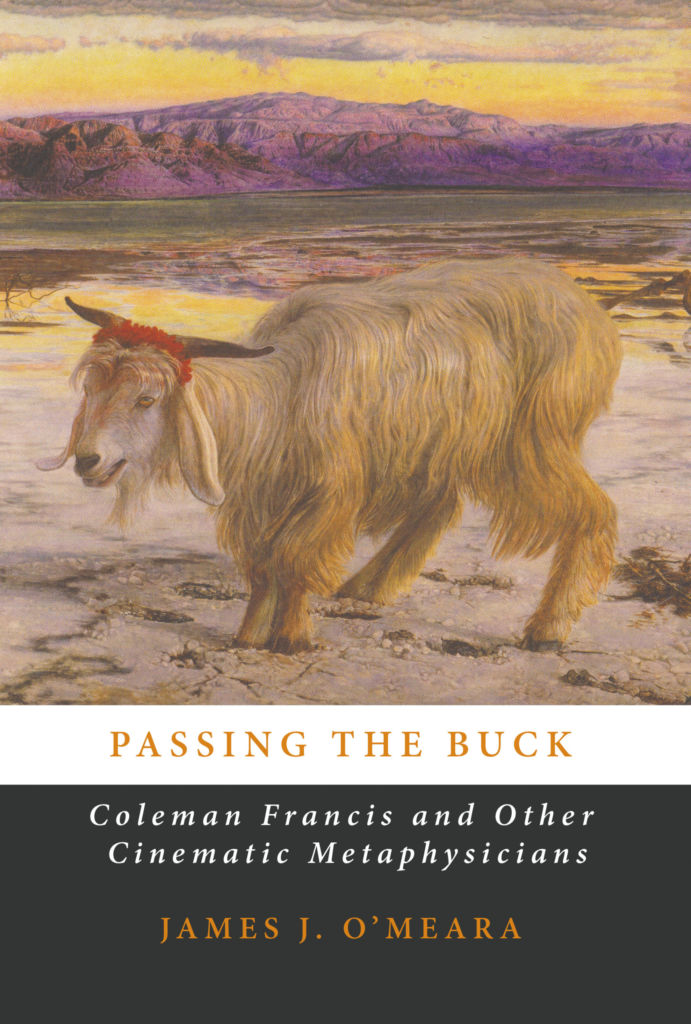 Passing the Buck:
Coleman Francis & Other Cinematic Metaphysicians
James J. O'Meara
Melbourne, Australia: Manticore Press, 2021
248 pages
About Passing the Buck
Welcome to Metaphysical Science Theater 3000. This collection is the first comprehensive attempt to place Traditionalism within a major field of modern popular culture-cinema, good and bad – and to recognize how each can clarify and illuminate the other.
Although Hollywood classics are included here (from Sitting Pretty to Touch of Evil) along with popular hits like Groundhog Day, Manhunter, and Silence of the Lambs, the emphasis is on movies small and personal, forgotten, or just plain weird (Psychomania). There's Manos, of course, but the real standout is an extended examination of autistic auteur Coleman Francis and his trilogy of boredom and postwar despair. All are minutely examined until they reveal evidence of cyclical time, karma, reincarnation, and ultimately the amoral attainment of enlightenment by what the author calls "passing the buck."
Spencer Quinn says: "No movie is too obtuse, no performance too wooden, and absolutely no tidbit of modern cultural ephemera could possibly be too utterly worthless to escape this man's surgical scrutiny. O'Meara finds Sisyphean meaning where most mortals find half a bag of crushed jalapeño-flavored Cheetos at the bottom of a rusty old dumpster. He trawls the Z-movie swamp with his beeping sci-fi metal detector searching for gold. And all the knowledge and insight that went into these essays cause them in many cases to surpass their subjects as cultural capital — at least within dissident circles."
Counter-Currents review here.
Paperback: $19.95
Kindle: $7.95