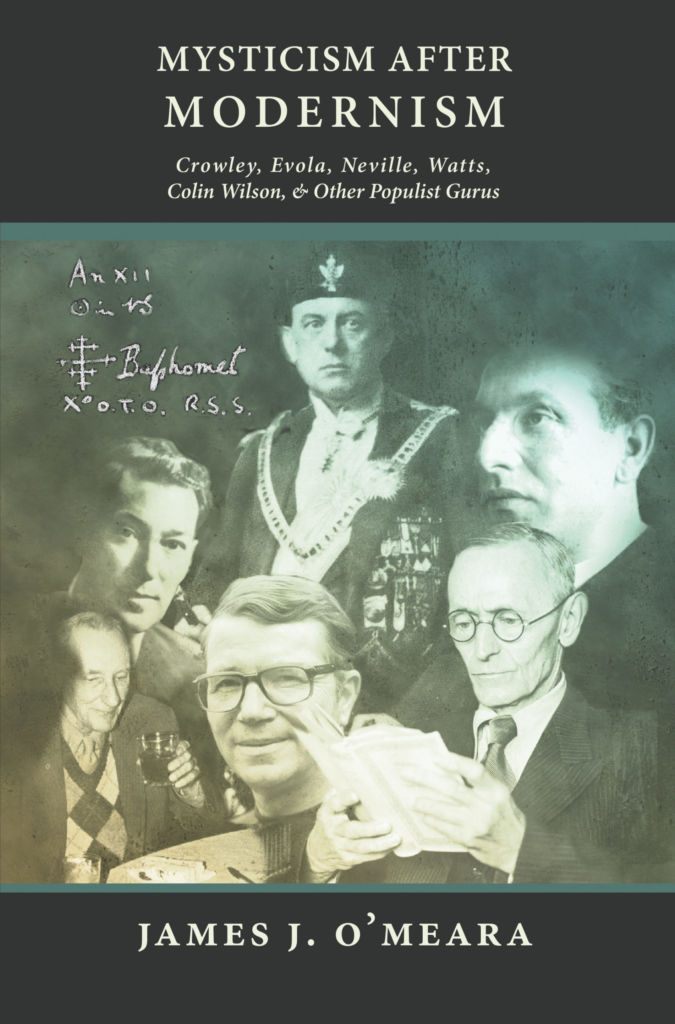 Mysticism After Modernism: Crowley, Evola, Neville, Watts, Colin Wilson, & Other Populist Gurus
James J. O'Meara
Melbourne, Australia: Manticore Press, 2020
351 pages
About Mysticism After Modernism
A new kind of spiritual teacher or "guru" has emerged in the 20th century, one more interested in methods, techniques and results than in dogmas, institutions, or – especially – followers.
James O'Meara examines these "populist gurus" from a wide variety of perspectives, including substantial chapters on well-known figures such as William Burroughs, Aleister Crowley, Colin Wilson, Alan Watts, Neville Goddard, and Julius Evola, as well as such fringe phenomena as Chaos Magick and even the origins of the Internet's 'meme magic.'
Could it be that those who have looked in vain for a revival of traditional spirituality, have been looking in the wrong place? Perhaps it has been here all along, but in a new form, more appropriate for the modern era.
Mitch Horowitz, PEN Award-winning author of The Miracle Club, says that- "Our spirituality has gotten too tame today. James J. O'Meara has a solution: revive the tradition of the not-so-mad guru, the outlaw seeker, and the rebel swami. In this mosaic of profiles and netherworld journeys, you will encounter primal religious thinkers, from Alan Watts to a man called Neville, who seek, above all, to make the spiritual search powerful, practical, slightly dangerous, and bracingly relevant to the individual. Thank God."
John Morgan, New Dawn —"The book could be seen as being itself an example of the subject of one of its essays, Burroughs' cut-up technique, in which O'Meara slices up some sacred texts – and a few sacred cows as well – and rearranges them to suggest new pathways towards the Transcendent. When O'Meara cuts into the esoteric canon, it's just possible that a bit of the Truth leaks out."
Counter-Currents review here.
Paperback: $19.95
Kindle: $8.95