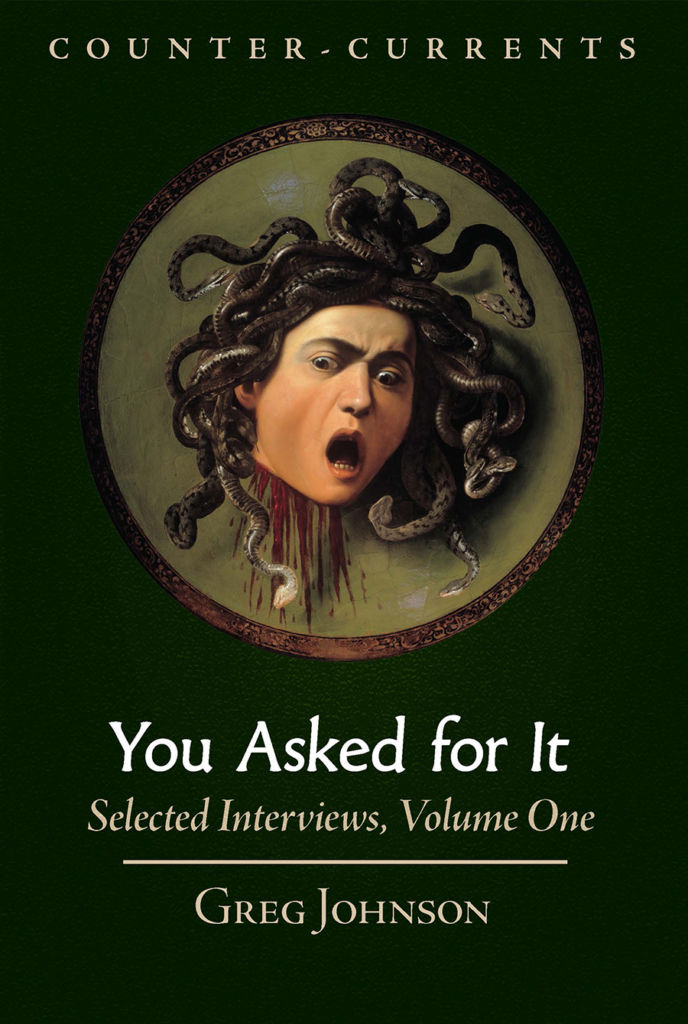 You Asked for It: Selected Interviews, vol. 1
Greg Johnson
San Francisco: Counter-Currents, 2017
256 pages
About You Asked for It
Greg Johnson is one of the leading lights of the New Right in the English-speaking world. He is best known for his lucid and polished writings, but as You Asked for It, so clearly reveals, he also gives warm, witty, and eloquent off-the-cuff interviews.
You Asked for It collects twelve of Greg Johnson's best interviews from 2011 to 2017 with Mike Enoch, Tomislav Sunić, Robert Stark, Dennis Fetcho, Matt Parrott, Laura Raim, Georges Feltin-Tracol, Francesco Boco, and Ruuben Kaalep.
Topics include White Nationalism, the New Right, the Alternative Right, the perils of multiculturalism, the Jewish question, eco-fascism, the boomerang generation, populism, elitism, economic policy, the case for paternalism, the case against marijuana, the Donald Trump phenomenon, and such thinkers as Plato, Aristotle, Rousseau, Kant, Heidegger, and Savitri Devi. These interviews offer a self-contained, accessible, and compelling case for White Nationalism.
You Asked for It proves yet again that Greg Johnson is a master of expressing radical ideas in a calm, rational, but unapologetic manner.
Contents
Preface
1. The Alternative Right: Interview with Laura Raim
2. Forced to Be Free: Interview with Mike Enoch
3. Introducing Counter-Currents: Interview with Tomislav Sunić
4. Ethnonationalism for Everyone: Interview with Robert Stark
5. Sound Money for the Brown People: Interview with Matt Parrott
6. Populism, Elitism, & Economics: Interview with Robert Stark
7. The Boomerang Generation: Interview with Robert Stark
8. Eco-Fascism: Interview with Robert Stark
9. Expanding the Political Imagination: Interview with Dennis Fetcho
10. Set Aside Your Humility & Lead: Interview with Ruuben Kaalep
11. What is White Nationalism? Interview with Georges Feltin-Tracol
12. The Shadow of Trump: Interview with Francesco Boco
Index (print editions only)
About the Contributors
About the Author
Greg Johnson, PhD, is the Editor-in-Chief of Counter-Currents Publishing and the author of Confessions of a Reluctant Hater (Counter-Currents, 2010; expanded ed., 2016), New Right vs. Old Right (Counter-Currents, 2013), Truth, Justice, and a Nice White Country (Counter-Currents, 2015), and In Defense of Prejudice (Counter-Currents, 2017).