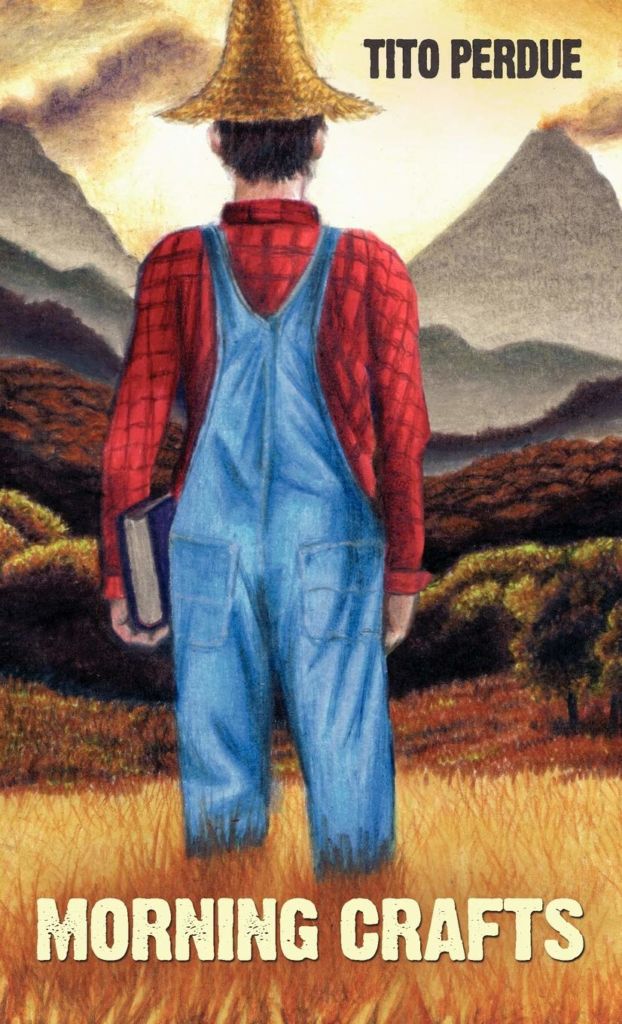 Morning Crafts
Tito Perdue
London: Arktos, 2013
166 pages
About Morning Crafts:
Read Greg Johnson's review here.
Thirteen-year-old Leland Pefley was minding his own business, enjoying a day's fishing near his father's farm in Tennessee, when the odd, well-dressed and well-spoken man from the city appeared, inviting Lee to accompany him to a more interesting place.
Out of curiosity, Lee followed him, and found himself hustled off to a strange, rustic academy in the wilderness with a group of other boys, all of whom had been semi-abducted as he himself had been.
None of them knew why they were there. Some believed they and we will give you an exact quote on postage anywhere in the world.had been brought there to be murdered, or worse. The Academy, it turned out, is an actual school, run by eccentric, curmudgeonly teachers obsessed with training an elite band of boys who will grow up with a passion to preserve some vestige of genuine culture amidst the tide of democratic, egalitarian degeneracy which they see ruining the modern world. To this end, the boys' heads are stuffed, day in and day out, with mathematics, Ancient Greek and classical music, among other subjects.
Rankling at first under the teachers' bizarre, authoritarian methods, Lee sticks around, knowing that he can slip away at any time he wants. But, for some reason, he doesn't, and before long, he finds that his teachers are starting to make quite a lot of sense. . .
About the Author
Tito Perdue was born in 1938 in Chile to American parents with deep Southern roots. His family moved back to the United States at the outbreak of the Second World War, settling in Alabama. He took degrees in English literature, European history, and library science. He worked in the Midwest and Northeast as a bookkeeper, a library administrator, and an insurance underwriter. In 1982, he took an early retirement and returned to the South to write full time, which he has done ever since. Perdue's first novel, Lee, was published in 1991, to widely positive reviews. His next two novels, The New Austerities and Opportunities in Alabama Agriculture, appeared in 1994; The Sweet-Scented Manuscript appeared in 2004, followed by Fields of Asphodel in 2007; The Node came out in 2011 from Nine-Banded Books; Morning Crafts came out in 2012 from Arktos; and Reuben came out in 2014 from Radix.