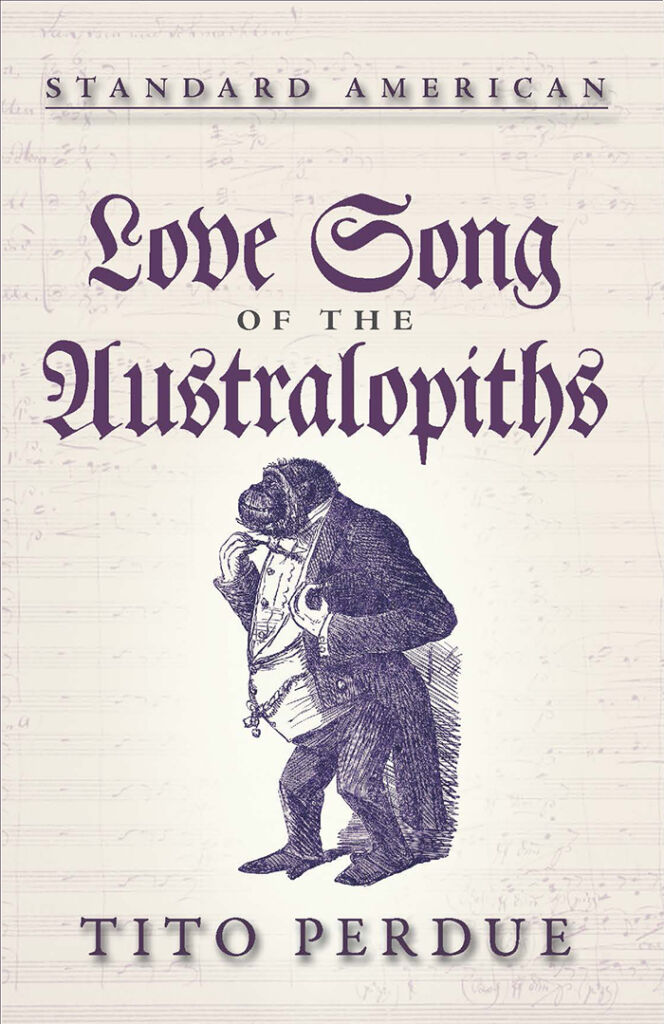 Love Song of the Australopiths
Tito Perdue
Brent, Alabama: Standard American Publishing, 2020
132 pages
Counter-Currents is selling copies of Tito Perdue's Love Song of the Australopiths!
About Love Song of the Australopiths
When an individual or a whole race becomes aware of its impending doom, atavistic things happen. This is the story of a cartel of some two score of resolute but highly idiosyncratic men resolved to reset post-modern American society. Septuagenarians and older, unafraid of death and even hungering for it, they have pooled their talents and funds to change the course of history. Then they squander it all in a single act of suicidal violence. It seemed like a good idea at the time.
About the Author
Tito Perdue is the author of twenty novels, including Lee (1991),The New Austerities (1994), Opportunities in Alabama Agriculture (1994), The Sweet-Scented Manuscript (2004), Fields of Asphodel (2007), The Node (2011), Morning Crafts (2013) Reuben (2014), the William's House quartet (2016), Cynosura (2017), Philip (2017), The Bent Pyramid (2018), Though We Be Dead, Yet Our Day Shall Come (2018), The Philatelist (2018), The Smut Book (2018), and The Gizmo (2019). In 2015, he received the H. P. Lovecraft Prize for Literature.