The Worst Week Yet:

February 5-11, 2023
Jim Goad
2,247 words
Dark Clouds Over a Little White Town in Ohio
We are all East Palestinians now.
As always, it will take months and years and decades and possibly centuries to sift the hype from the facts about what happened in this remote little nearly all-white town in eastern Ohio that sits only 21 miles from the rotted-out deindustrialized city of Youngstown, Ohio and a mere 52 miles from the rotted-out deindustrialized city of Pittsburgh, Pennsylvania.
East Palestine (pronounced "Pal-uh-STEEN") is one of those forgotten Rust Belt towns that have been slowly withering away ever since America's elites decided to pack up our industrial base and ship it overseas to provide sustenance for oppressed and underprivileged black, brown, and yellow workers who, as luck would have it, were also willing to work for much lower wages than the white-trash ingrates who populate Middle America.
Much of the current controversy swirling around the incident concerns speculation that officials have been slow to act because no one who occupies a high position in government, finance, or the media gives one flying fuck whether poor whites who voted overwhelmingly for Trump wind up getting eaten alive by cancer.
Would officials have acted more quickly if this had happened near New York City, Washington, DC, or Kiev?
Water from creeks in East Palestine is now rainbow-colored, and toxins from a hasty burn-off of vinyl chloride after the incident resemble a big melanoma spot in the clouds. As of February 8, the Ohio Department of Natural Resources said the chemical spill had killed around 3,500 small fish in streams near East Palestine. Locals shared footage of dead chickens and foxes.
At the moment, none of the usual tree-huggers seem the least bit concerned about acid rain. Would those who are always shrieking about "environmental racism" have shown more concern if it had happened in Flint, Michigan (60% black and Hispanic) rather than East Palestine, Ohio (98.2% white according to the 2010 Census)? After all, the Biden administration didn't waste any time allocating $100 million in earthquake relief to Turkey and Syria for an event that occurred three days after the derailment in East Palestine.
Speaking of "environmental racism," some voodoo joker named Mustafa Santiago Ali felt compelled to exploit what's happening in East Palestine to remind us that
[h]istorically, Black [sic] and brown communities and less affluent communities have been the site of railroads, highways, and other infrastructure. When accidents occur, these communities are often the first and worst impacted — becoming something of a national sacrifice zone even while facing disastrous health and financial impacts.
Mr. Ali didn't say a word about the fact that there aren't enough total black and brown residents in East Palestine to populate a football team's offensive squad, much less an entire football team.
The initial disaster occurred on February 3 when a freight train powered by three locomotives tugging 150 cars — 141 of them loaded and nine of them empty — derailed along the Norfolk Southern Railway in East Palestine, Ohio. The train, which extended for nearly two miles, only contained three humans: an engineer, a conductor, and a trainee.
The fire from the incident burned for two days, at which point representatives from railroad conglomerate Norfolk Southern, noting that one of the cars had experienced increased temperature levels that threatened to cause it to explode and blast everything in the vicinity with deadly shards of shrapnel, decided to conduct a controlled release and burn off five tanks of vinyl chloride. They vented five tanks of the carcinogen into a trench and burned it off. Perhaps they realized it was less risky, at least from a legal standpoint, to slowly give everyone in the vicinity cancer than to instantly murder them with jagged chunks of flying steel. Norfolk Southern's top shareholders are allegedly the Vanguard Group and subsidiaries of BlackRock and JP Morgan.
Government officials and their trained puppets in the media are telling us that there's nothing to worry about — jump on in, the water's fine!
Environmental Protection Agency Administrator Michael Regan visited East Palestine to reassure locals that the air and water were safe. The presence of Regan, who is black, meant that there were about nine blacks in East Palestine rather than eight. Regan stated: "I'm asking they trust the government. I know that's hard. We know there's a lack of trust. We're testing for everything that was on that train."
It's cute when government officials ask you to trust them.
Norfolk Southern reps had previously balked at attending a town hall meeting in East Palestine due to a perceived "growing physical threat to our employees" despite the company's infliction of a physical threat upon the entire state of Ohio and possibly elsewhere.
Norfolk CEO Alan Shaw reportedly makes $4.5 million a year, but his company has so far only allocated $1 million in relief aid to East Palestine's residents. After dodging the town hall meeting, Shaw finally deigned to step his toes into the poisoned village on Sunday:
This has been devastating to the community. I want to make sure you understand, I am terribly sorry that this happened to the community. Norfolk Southern is fully committed to doing what is right for this community. All the misinformation out there, that's really causing a lot of issues, frankly for the people of this community.
Rrrrrigght. It's the "misinformation" rather than the toxic chemicals that are "causing a lot of issues" for the local yokels.
USA Today released a "fact-checking" article designed to counter "speculation, assumptions, or outright falsehoods" spreading on social media about the incident. To my knowledge, they did not publish any equivalent "fact-checking" article designed to counter statements by any governmental or corporate officials.
VOX was quick to reassure us that
[t]he East Palestine incident is not an environmental disaster on the scale of Chernobyl, the BP oil spill, or the lead poisoning in Flint, Michigan — events that had very clear and devastating impacts on human health and wildlife. Some initial testing from the Environmental Protection Agency in East Palestine suggests that the air is safe to breathe and the municipal water is safe to drink.
The water is safe to drink? Okay, you go first. And don't just drink it — chug it.
VOX quoted Colorado State University's aggressively hideous chemistry teacher Delphine Farmer, who attempted to alleviate concerns about that giant black toxic cloud looming over the area:
The great thing about outdoor air is the atmosphere is very large. Dilution is your friend. . . . We're dealing with a lot of questions and a lot of uncertainty. I know that's very uncomfortable for people, but they should not feel that they are in the next Chernobyl. They are not living in Flint, Michigan. It's just not on that scale. . . . I would clean the hell out of my house. Cleaning is a bit of a pain, but it can actually work really well.
Got it. So the slovenly white peasants of East Palestine really need to clean their filthy houses, and the problem will go away.
Police even arrested a reporter who was attempting to livestream from a news conference held by Ohio Governor Mike Dewine, but the Powers That Be want us to know that all charges against the reporter have been dropped, so what's the big deal?
The whole incident bears a queasy similarity to the events described in Don DeLillo's 1985 novel White Noise, which was inspired by the infamous chemical disaster in Bhopal, India that killed almost 4,000. The book's plot revolves around an Ohio family who flee an "airborne toxic event" and then attempt to return to their town and reestablish a sense of normalcy. Eerily, residents of East Palestine starred as extras in the 2022 film production of White Noise.
Ohio residents are understandably more concerned than the coastal elites from government and finance who are pooh-poohing the idea that there's anything to worry about in Ohio or points beyond.
Dan Tierney, a spokesman for Ohio's Republican Governor Mike DeWine, said that Federal Emergency Management Agency (FEMA) representatives told him they were withholding relief funds because the toxic derailment didn't fit the profile of a "traditional disaster" such as a tornado or hurricane. Apparently the 9/11 attacks qualified as "traditional disasters."
On Friday, officials in Cincinnati — situated 295 miles southwest of East Palestine — announced they'd be shutting off all water intake from the Ohio River and would instead be tapping Cincy's water reserves.
On Wednesday, a lawsuit was filed in US District Court by the legal firm Morgan & Morgan alleging that Norfolk Southern unleashed over a million pounds of vinyl chloride into the air and water during their controversial burn-off. The lawsuit states that it amounts to more than twice the total annual amount of vinyl chloride released by all US corporations combined.
The lawsuit states in part:
Norfolk Southern discharged more cancer-causing Vinyl Chloride into the environment in the course of a week than all industrial emitters combined did in the course of a year. . . . From chemicals that cause nausea and vomiting to a substance responsible for the majority of chemical warfare deaths during World War I, the people of East Palestine and the surrounding communities are facing an unprecedented array of threats to their health.
According to attorney John Morgan, who to my knowledge has never written for Counter-Currents:
I'm not sure Norfolk Southern could have come up with a worse plan to address this disaster. Residents exposed to vinyl chloride may already be undergoing DNA mutations that could linger for years or even decades before manifesting as terrible and deadly cancers. The lawsuit alleges that Norfolk Southern made it worse by essentially blasting the town with chemicals as they focused on restoring train service and protecting their shareholders.
As with the five lawsuits that had already been filed, Morgan & Morgan's suit asks a judge to declare it a class-action suit, which would enable others to dogpile on Norfolk Southern, which I hope they do with righteous abandon.
Sil Caggiano, a hazardous-materials expert and former member of the Youngstown, Ohio Fire Department for nearly 40 years, alleges that Norfolk Southern didn't need to conduct the controlled burn-off and only did it to save money:
If they had to put the fire out, they would still have to handle every one of those containers and its content as hazardous waste, all non-marketable, and they would have to have gotten rid of all that contamination. This way they don't have contamination anymore. It burned up and it spread over God knows how much. . . . They got off very cheap in my book. . . . I got a picture from an airplane taking off from Pittsburgh, and there is this huge black spot in the middle of the clouds. . . . We didn't use a nuclear weapon, but we did nuke them with chemicals. . . . I question why there is such a rush to get everything open. Everyone's saying "Everything is fine, the water is OK to drink and everything has been mitigated — and now we're starting to hear, "Well you might want to drink bottled water. We may have found that Norfolk Southern swept some contaminated soil underneath the railroad tracks." . . . Everything that I knew would be coming up, and they said would not be an issue, has now become an issue. These poor people in East Palestine are being, what we call mushroomed, kept in the dark and fed BS.
Tattoo artist Lenny Glavan, a resident of East Palestine, penned an open letter to Norfolk Southern CEO Alan Shaw last Tuesday:
You just ripped from us our small-town motto "A place you want to be." . . . It may not be beach-front property, it may not even have the highest paying jobs, or much else to offer, but in my experiences in life, the place I and most people want to be is when you need a helping hand, a shoulder to cry on, a friend to pray with, or a place to call home East Palestine has always been that place to want to be. . . . With the events in which have occurred [sic], the railroad that gave this small town life has now taken the life, the heartbeat, the unity and that security that families or individuals long for in this wild world away . . . possibly indefinitely.
It's a strange and sick world where firemen and tattoo artists sound far more eloquent than journalists, politicians, and CEOs.
Of course, this wasn't the only thing that happened last week, but to me it seems to be the most important story by far.
In other news, a group of black students at Kenwood Elementary School in Springfield, Ohio allegedly engaged in a little "playground game" where they forced white students to say "Black Lives Matter" under threat of a beating if they did not comply.
The Canadian teacher who made headlines for waltzing around in shop class with a pair of Z-cup prosthetic boobs harnessed to his chest stands accused of walking around like a normal man when he's not at school.
A committee in Canada has recommended extending its already loose government-assisted euthanasia program so that it applies to the mentally ill as well as "mature minors."
And some mulatto moron got a vagina tattooed on his face.
All of those stories are sickening, but in more of an emotional sense than a literal one. They might make you a little queasy, but they won't make you grow a third arm, an eleventh toe, and send you to an early grave in soil that is already laden with toxins as a result of America's long-dead industrial age.

*  *  *
Counter-Currents has extended special privileges to those who donate $120 or more per year.
First, donor comments will appear immediately instead of waiting in a moderation queue. (People who abuse this privilege will lose it.)
Second, donors will have immediate access to all Counter-Currents posts. Non-donors will find that one post a day, five posts a week will be behind a "Paywall" and will be available to the general public after 30 days.
Third, Paywall members have the ability to edit their comments. 
Fourth, Paywall members can "commission" a yearly article from Counter-Currents. Just send a question that you'd like to have discussed to

[email protected]

. (Obviously, the topics must be suitable to Counter-Currents and its broader project, as well as the interests and expertise of our writers.)
To get full access to all content behind the paywall, sign up here:
Paywall Gift Subscriptions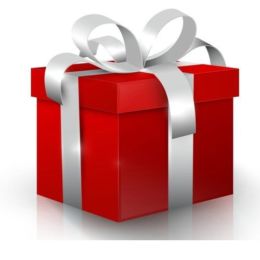 If you are already behind the paywall and want to share the benefits, Counter-Currents also offers paywall gift subscriptions. We need just five things from you:
your payment
the recipient's name
the recipient's email address
your name
your email address
To register, just fill out this form and we will walk you through the payment and registration process. There are a number of different payment options.
Enjoyed this article?
Be the first to leave a tip in the jar!