Remembering Georges Sorel

(November 2, 1847–August 29, 1922)
Greg Johnson
295 words
Georges Eugène Sorel died 100 years ago today at the age of 74. Born in Normandy and educated in Paris, Sorel was an engineer by training who took an early retirement to devote himself to philosophy and politics. Although conservative by temperament (he defended the patriarchal family and martial virtues), Sorel became a Marxist, albeit an increasingly heterodox one, and a revolutionary syndicalist.
Although Sorel had an elite education, on all essential matters he was an autodidact. He was an omnivorous reader who managed to synthesize Renan, Proudhon, Marx, Vico, Nietzsche, Bergson, and William James into his ever-evolving outlook, a quest carried on to the end of his life. Sorel wrote more than fifteen books on such topics as Biblical criticism, moral philosophy, the philosophy of the social sciences, Socrates, Vico, Marx, Renan, and William James, but his most famous work is Reflections on Violence.
Like Jack London, Sorel was a thinker of the Left who today is more influential on the Right. Indeed, Sorel lived to see his works cited admiringly by Mussolini, whom Sorel admired in turn, lauding him as a "political genius" second only to Lenin.
Counter-Currents has covered Sorel's work from the start. These essays deal exclusively or extensively with Sorel: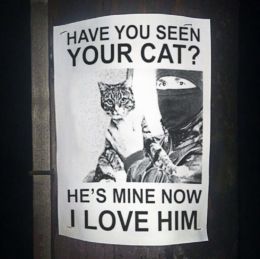 Other essays, reviews, and podcasts that deal less extensively with Sorel can be found by clicking the tag Georges Sorel.
We hope to publish much more on Sorel in the future, because he's ours now.
* * *
Like all journals of dissident ideas, Counter-Currents depends on the support of readers like you. Help us compete with the censors of the Left and the violent accelerationists of the Right with a donation today. (The easiest way to help is with an e-check donation. All you need is your checkbook.)
For other ways to donate, click here.
Enjoyed this article?
Be the first to leave a tip in the jar!