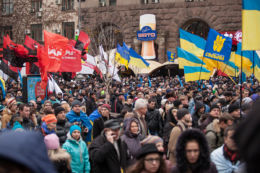 2.700 mots
English original here
Traduit par Ulrich Duca
Note de l'auteur : Ceci constitue ma déclaration d'ouverture dans un débat portant sur le thème "Les Nationalistes en Occident devraient soutenir l'Ukraine contre la Russie dans la guerre actuelle. » J'ai répondu par l'affirmative et le Dr. E. Michael Jones a soutenu l'inverse. Je souhaite remercier Fróði Midjord de Guide to Kulchur d'avoir organisé ce débat.
Les Nationalistes en Occident devraient soutenir l'Ukraine contre la Russie dans la guerre actuelle. Nous devons distinguer deux genres de soutien : le soutien moral et le soutien matériel.
Les arguments en faveur du soutien moral sont simples.
En tant que nationaliste, je soutiens un ordre mondial fait de nations souveraines. Les nations souveraines n'ont pas de comptes à rendre aux autres nations. C'est ce qu'être souverain veut dire. Idéalement, les nations souveraines ne rendent des comptes qu'à leurs propres peuples. Les nations souveraines ont le droit de diverger de leurs voisines. Les nations souveraines ont le droit de choisir leurs propres amis et leurs propres ennemis. La Russie souhaite refuser à l'Ukraine le droit de s'aligner sur l'Europe et l'Amérique en déclenchant une guerre. Pour les nationalistes, cela dépasse une limite morale. D'un point de vue simplement nationaliste, l'Ukraine était dans son droit en tant que nation souveraine, et la Russie est en train de violer ce droit. Par conséquent, les nationalistes de toutes les nations devraient soutenir l'Ukraine au lieu de la Russie dans le conflit actuel.
Je ne suis pas simplement un nationaliste; je suis un ethno-nationaliste. Les ethno-nationalistes pensent que les meilleurs État-nations sont ethniquement homogènes, car quand plusieurs peuples vivent dans un même pays, dans un même État, des conflits en résultent forcément. Cela est vrai même des peuples génétiquement et culturellement très similaires, comme les Ukrainiens et les Russes. Par exemple, certains Russes vivant sous domination Ukrainienne prétendent qu'ils sont opprimés et qu'ils ne peuvent être eux-mêmes. Eh bien, si c'est une mauvaise chose pour les Russes de vivre sous domination Ukrainienne, cela doit être tout aussi mauvais pour les Ukrainiens de vivre sous domination Russe. S'il vaut mieux que les Ukrainiens se gouvernent eux-mêmes dans leur propre pays, alors l'invasion Russe de l'Ukraine est évidement une mauvaise chose. Par conséquent, les ethno-nationalistes devraient soutenir l'Ukraine au lieu de la Russie dans le conflit actuel.
Comme la plupart des État modernes, l'Ukraine actuelle n'est pas ethniquement homogène. Même si la population est de manière écrasante ethniquement Ukrainienne, elle est divisée entre Ukrainien de langue Ukrainienne et Ukrainiens de langue Russe. Il y a aussi des Russes à l'est, des Hongrois à l'ouest, des Polonais au nord, des Bulgares et des Grecs au sud, et d'autres minorités.
La langue officielle de l'Ukraine est l'Ukrainien, et les Ukrainiens demandent aux individus appartenant aux minorités linguistiques d'apprendre l'Ukrainien à l'école afin de pouvoir communiquer avec leurs concitoyens et de participer à la vie civique. L'Ukraine ne leur interdit pas de parler leurs langues natales. En effet, ce genre de pratiques répugnent aux Ukrainiens, car à la fois sous le régime des Tsars et des Bolcheviques, la langue Ukrainienne était réprimée par l'État, c'est pourquoi tant d'Ukrainiens aujourd'hui parlent le Russe en tant que langue maternelle.
Même si les Russes ne sont pas la seule minorité en Ukraine, seul les Russes ont exigé que leur langue soit officiellement traitée à égalité avec l'Ukrainien. Pour l'Ukrainien lambda, cela est scandaleux. Les Américains blancs seraient pareillement scandalisés si des minorités se croyant tout permis exigeaient que l'Espagnol ou l'Ebonics soient traités à égalité avec l'Anglais aux États-Unis.
Ce n'est pas insensé pour les citoyens d'Ukraine d'apprendre l'Ukrainien. Ce n'est pas de l'oppression de le réclamer. Si des Russes ethniques se sentent opprimés, c'est uniquement parce qu'ils se croient tout permis à tort. Ils n'apprécient pas le fait que ceux de leur sorte ne gèrent plus l'Ukraine. Le gouvernement ne satisfait plus aux besoins des minorités étrangères. (Ou du moins à ceux de la minorité Russe. En Russie comme dans le reste du monde, les Juifs sont une minorité étrangère qui jouit de privilèges immenses. Ils ne sont pourtant pas assez arrogants pour exiger que l'Hébreu soit traité à égalité avec l'Ukrainien.)
Ne pas satisfaire au sentiment Russe que tout leur est dû est loin d'être un critère suffisant d'oppression. Et si les minorités en Ukraine se sentaient vraiment opprimées, la plupart d'entre elles ont des pays où elles peuvent aller et où leurs langues sont prédominantes : la Russie pour les Russes, la Hongrie pour les Hongrois, etc. La plupart des Russes restent en Ukraine parce qu'ils ne se sentent pas opprimés, parce qu'ils sont attachés à l'endroit où ils sont nés, et parce qu'ils ne souhaitent pas être gouvernés par Moscou.
Cependant, contrairement à la minorité Russe d'Ukraine, les Ukrainiens n'ont pas une autre patrie où ils peuvent aller. L'Ukraine est leur seule patrie, et maintenant elle est attaquée par la Russie. Par conséquent, en tant que nationaliste Occidental, j'apporte mon soutien inconditionnel à l'Ukraine dans le conflit actuel.
Il y a, pourtant, un danger à déclarer un soutien moral à l'Ukraine. Nous devons faire attention à la différence entre soutien moral et hystérie morale. Nous ne pouvons pas laisser un soutien moral dégénérer en signalement moral Occidental bien-pensant et ostentatoire, avec en parallèle une diabolisation de la Russie et de Poutine.
Cette guerre doit prendre fin un jour, le plus tôt le mieux. La meilleure façon de la terminer c'est de négocier un accord. Mais il est difficile de négocier si l'on doit d'abord descendre de ses grands chevaux moraux pour conclure un accord avec quelqu'un qu'on a présenté comme le diable. Vous pouvez penser que Poutine est quelqu'un de malfaisant, de stupide, et d'indigne pour avoir commencé cette guerre. Mais nous devons avoir l'espoir qu'il soit aussi quelqu'un de bon, d'intelligent, et d'assez respectable pour signer un traité de paix.
Qu'en est-il du soutien matériel? Les Nationalistes en Occident devraient apporter un soutien matériel à l'Ukraine dans ce conflit, mais avec de sérieuses réserves.
Premièrement, il revient aux individus, aux organisations, et aux gouvernement Occidentaux de donner de l'argent et d'autres formes de soutien aux réfugiés Ukrainiens. Ce devoir revient de manière prépondérante aux nations limitrophes de l'Ukraine : Pologne, Slovaquie, Hongrie, Roumanie, et Moldavie. Une simple réciprocité morale l'exige. Des malheurs peuvent s'abattre sur n'importe quelle nation, et un jour les citoyens de ces pays pourraient être forcés de se réfugier en Ukraine.
Deuxièmement, il revient aux individus, aux organisations, et aux gouvernement Occidentaux de boycotter et de sanctionner économiquement la Russie et les Russes ayant des liens forts avec le régime Russe. Personne n'est moralement obligé d'échanger avec la Russie. Les boycotts et les sanctions affaiblissent et divisent en interne le régime Russe, entravant sa capacité à faire la guerre.
Mais il y a ici des réserves majeures. Il est stupide de boycotter des artistes Russes comme Anna Netrebko ou Valery Gergiev, ou de leur extorquer des déclarations politiques. Il est encore plus stupide de « bannir » Tchaïkovski ou Dostoïevski. Sans conflit préalable, il est à la fois criminel et stupide de saisir les capitaux de l'État Russe ou de particuliers, et de tels actions risquent en fait de participer à une escalade vers la guerre. De même, il y a une immense différence pratique et morale entre un boycott et un blocus. Pour le coup, un blocus est un acte de guerre.
Troisièmement, si l'Ukraine doit rester un pays souverain pour le people Ukrainien, elle doit opposer une résistance honorable à l'invasion Russe. Par conséquent il revient à l'Occident d'offrir une aide militaire à l'Ukraine : armes, entrainement, et renseignement.
Mais soyons prudent ici. Les États-Unis ont suivi le chemin des sanctions économiques et de l'aide militaire durant les deux guerres mondiales. Nous ne pouvons pas nous permettre une troisième guerre mondiale, car la Russie est une puissance nucléaire, ce qui signifie que ce serait la dernière guerre mondiale. Par conséquent, il convient d'offrir un soutien matériel à l'Ukraine, aussi longtemps que cela ne conduit pas à une guerre plus vaste incluant l'OTAN et les États-Unis.
Les raisons invoquées par la Russie en faveur de cette invasion sont au nombre de quatre.
Tout d'abord, Poutine ne veut pas que l'Ukraine rejoigne l'OTAN. Mais puisque les nations souveraines ont le droit de choisir leur propre amis et ennemis, l'invasion de Poutine pour abroger ce droit est injuste. Alors, les cyniques et les « réalistes » aiment dire que brutaliser les petits pays c'est ce que font les Grandes Puissances, et qu'il n'est pas prudent d'essayer de les arrêter, parce qu'elles sont puissantes, et que nous pourrions être blessés. Mais le réalisme politique admet certainement aussi que les petites nations recherchent des alliés pour se protéger des plus grandes, c'est pourquoi l'Ukraine voulait rejoindre l'OTAN. Si le réalisme conseille de tolérer les grandes puissances qui brutalisent les petits pays, alors il conseille sûrement de tolérer les petits pays se cherchant des alliés contre des grandes puissances. Si vous nous conseillez de tolérer l'agression Russe mais pas les tentatives de l'Ukraine d'entrer dans l'OTAN, vous n'êtes pas un réaliste. Vous êtes juste un complice de la Russie.
L'invasion Russe n'est pas un argument contre l'adhésion à l'OTAN. C'est uniquement un argument contre la non-adhésion à l'OTAN, puisqu'il n'aurait pas été prudent pour Poutine d'attaquer un pays membre de l'OTAN, car il aurait pu être blessé. Si Poutine a pensé que cette guerre pourrait réduire le nombre de pays membre de l'OTAN aux frontières de la Russie, il s'est cruellement trompé. D'une, si la Russie conquière l'Ukraine, elle sera de ce fait frontalière de quatre pays membre de l'OTAN : la Pologne, la Slovaquie, la Hongrie, et la Roumanie. Et de deux, à cause de cette guerre, l'OTAN est bien plus populaire en Europe, et même des nations auparavant neutres comme la Suède et la Finlande discutent de la possibilité d'adhérer à l'OTAN.
La Russie présente aussi trois arguments plus ou moins risibles en faveur de cette guerre: l'Ukraine opprime les Russes à l'Est, l'Ukraine est une fausse nation, et l'Ukraine est pleine de « Nazis. »
Demander aux Russes d'apprendre l'Ukrainien à l'école n'est probablement pas de l'oppression, et dire « non » aux exigences d'égalité de traitement de la langue Russe ne l'est pas non plus. Depuis 2014, l'Ukraine combat dans l'Est contre deux « républiques populaires » séparatistes soutenues par la Russie : Donetsk et Luhansk. Ce n'est probablement pas de l'oppression non plus, car les Russes ont mis en marche ces conflits et ils peuvent les arrêter à leur gré. La Russie exige que l'Ukraine reconnaisse ses États clients séparatistes. Je pense que l'Ukraine ferait mieux de tout bonnement céder ces territoires, avec la Crimée, dont la Russie s'est emparée en 2014. Cela pourrait peut-être aider à mettre fin à la guerre, et cela laisserait l'Ukraine plus petite mais ethniquement plus homogène.
Les Ukrainiens rejettent cette idée. En premier lieu, ils ne pensent pas qu'abandonner leur territoire pourrait ramener une paix durable. Ils croient que les Russes inventeraient simplement de nouveaux prétextes pour lancer des incursions supplémentaires en Ukraine. En second lieu, ils considèrent Donetsk et Luhansk comme des opérations sous faux drapeau Russes qui ne représentent pas les véritables intérêts ou la volonté populaire de la minorité Russe. Beaucoup de Russes ethnique combattent à la fois contre les séparatistes soutenus par la Russie et contre les envahisseurs Russes. Tous les Russes ethniques ne veulent pas être gouvernés par Moscou. Quoi qu'il en soit, je pense que l'Ukraine pourrait être contrainte de céder ces territoires. Si cela met fin même temporairement aux hostilités, cela pourrait en valoir le coup.
Les accusations que l'Ukraine est une fausse nation et qu'elle est pleine de "Nazis" sont bien plus menaçantes.
La relation entre la Russie et l'Ukraine est comparable à la relation entre les États-Unis et l'Angleterre. Ce sont des nations différentes avec beaucoup de similarités et de longues portions d'histoire commune. Tout comme l'Amérique est un rejeton de l'Angleterre, la Russie est un rejeton de l'Ukraine. Si on étudie l'histoire Américaine suffisamment longtemps, elle finit par devenir l'histoire Anglaise. On ne peut comprendre Jamestown et Plymouth sans regarder l'histoire Anglaise. On ne peut pas comprendre la religion en Amérique sans étudier la Réforme en Angleterre. On ne peut pas comprendre la loi et le gouvernement Américain sans analyser la loi et le gouvernement Anglais. La même chose est vraie pour la Russie et l'Ukraine. Par exemple, on ne peut pas comprendre les origines de l'Orthodoxie Russe sans se renseigner sur le Grand-Duc Vladimir de Kyiv. Mais l'Amérique et la Russie ont toutes deux évolués en nations différentes avec le temps.
Par conséquent, si les Américains déclaraient soudainement que "l'Angleterre est un faux pays," que ses différences culturelles ostensibles sont juste une forme de fausse conscience, que les Anglais conduisent du mauvais côté de la route juste pour contrarier les Américains, et que l'Angleterre devrait être dirigée depuis Washington DC, cela semblerait assez insensé.
Cela semble tout aussi insensé lorsque les Russes disent que l'Ukraine est un faux pays. Mais cela n'a pas empêcher Vladimir Poutine de le dire. Ni empêcher des millions de Russes d'y croire. Une bonne chose avec la souveraineté nationale c'est qu'elle nous empêche d'être gouvernés par des étrangers aux idées absurdes. Mais à présent la souveraineté Ukrainienne est prise d'assaut par les Russes.
Si les Ukrainiens sont un faux peuple, alors leur langue, leur culture, et leur conscience nationale – tout ce qui les différencie réellement des Russes– sont simplement ce que les Marxistes nomment de la « fausse conscience, » qui peut être chassée via « rééducation, » ce qui est un euphémisme Marxiste pour lavage de cerveau et terreur. Si les Ukrainiens sont un faux peuple qui n'est « vraiment pas différent » des Russes, ils n'ont aucun droit à une patrie souveraine. Une fois les Ukrainiens privés de leur patrie par la guerre et de leur conscience nationale par la rééducation, ceux qui en sortiront vivant seront assimilés par la Russie. L'Ukraine et les Ukrainiens disparaitront purement et simplement des livres d'histoire. Selon toute définition raisonnable ceci est un génocide, et le génocide est une mauvaise chose.
Quand Poutine promet de "dé-Nazifier" l'Ukraine, il ne parle pas juste du Bataillon Azov. Il n'est pas juste en train de racoler les octogénaires Russes qui pensent que la Seconde Guerre Mondiale est toujours d'actualité. Il n'est pas juste en train de troller les médias Occidentaux. Sous le Communisme, les Russes étaient connus pour dénoncer leur ennemis – en fait, des peuples entiers- comme des réactionnaires, des fascistes, ou des Nazis. Poutine utilise le terme « Nazi » exactement de la même façon dont les Juifs l'utilisent en Occident : comme une insulte envers le patriotisme et le nationalisme des autres nations. C'est une insulte envers ce que Poutine appelle « le nationalisme des hommes préhistoriques », c'est-à-dire le nationalisme ethnique. Ainsi, dé-Nazifier l'Ukraine veut dire détruire la conscience nationale des Ukrainiens, qui fait obstacle à leur conquête et à leur assimilation par la Russie. Par conséquent, « dé-Nazifier » l'Ukraine est juste un euphémisme de plus pour désigner un génocide culturel.
Mais assurément la Russie de Poutine n'est pas la même chose que l'Union Soviétique Communiste. Certaines choses, évidement, ont changé. Mais Poutine est un produit de l'URSS. Il était un agent du KGB. Il déplore la chute de l'URSS, défend et cache les crimes du Communisme, traite la propagande Communiste comme des faits, et emploie des techniques et de propagande et de subversion Communiste, dont beaucoup sont dirigées contre les nationalistes et la Droite populiste en Occident. Les Ukrainiens qui se souviennent comment Moscou leur a apporté l'oppression, la famine, et la terreur ont toutes les raisons de craindre et de se préparer au pire.
En conclusion, les nationalistes en Occident devraient apporter un soutien moral inconditionnel à l'Ukraine en tant que victime d'une agression militaire et cible d'un génocide culturel. Nous devrions apporter un soutien matériel – boycotts et sanctions économiques, aide humanitaire et militaire- sous condition qu'il n'aille pas jusqu'à élargir le conflit. Enfin, les nationalistes Occidentaux devraient soutenir une paix négociée dès que la Russie est convaincue qu'elle ne peut pas imposer sa volonté par la conquête militaire.
Note de l'auteur: Dans un article distinct, je présenterai mes objections aux arguments du Dr. Jones en faveur du camp Russe, et aux arguments similaires provenant de la Droite nationaliste.
*  *  *
Counter-Currents has extended special privileges to those who donate $120 or more per year.
First, donor comments will appear immediately instead of waiting in a moderation queue. (People who abuse this privilege will lose it.)
Second, donors will have immediate access to all Counter-Currents posts. Non-donors will find that one post a day, five posts a week will be behind a "Paywall" and will be available to the general public after 30 days.
Third, Paywall members have the ability to edit their comments. 
Fourth, Paywall members can "commission" a yearly article from Counter-Currents. Just send a question that you'd like to have discussed to

[email protected]

. (Obviously, the topics must be suitable to Counter-Currents and its broader project, as well as the interests and expertise of our writers.)
To get full access to all content behind the paywall, sign up here:
Paywall Gift Subscriptions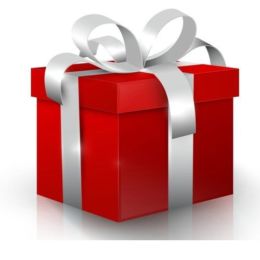 If you are already behind the paywall and want to share the benefits, Counter-Currents also offers paywall gift subscriptions. We need just five things from you:
your payment
the recipient's name
the recipient's email address
your name
your email address
To register, just fill out this form and we will walk you through the payment and registration process. There are a number of different payment options.