1.271 palabras
Capítulo 1 aquí
INTRODUCCIÓN[*]
Este libro fue escrito en medio de una apremiante sensación de peligro. Los Europeos, mi pueblo, tanto en nuestro continente originario como los esparcidos a lo largo de todo el globo, viven ahora bajo un sistema político, económico y cultural que ha puesto a nuestra raza en la senda de la decadencia y el declive demográfico. Si estas tendencias no son revertidas, los Blancos desaparecerán como raza diferenciada. La luz incomparable que le traemos al mundo será extinguida, y la grandeza de nuestros logros será preservada tan sólo en forma de fragmentos, como los pedazos de literatura, de cerámicas y otras obras de arte hechas añicos que sobrevivieron al naufragio de la Antigüedad pagana.
Para frenar esto, necesitamos tomar conciencia de nuestra Identidad y nuestros intereses, y recuperar el control sobre nuestra política, cultura y destino. Pero esto va a requerir algo más que un mero movimiento político. El propósito de estos ensayos es promover una Nueva Derecha norteamericana, de modo que podamos finalmente crear uno o varios terruños Blancos en este continente. También tenemos la esperanza de aprender y contribuir a similares luchas de los pueblos Europeos a lo largo del globo.
Aunque expongo claramente mis puntos de vista y preferencias, el propósito de estos ensayos no es tanto presentar mi propia visión del mundo como defender la necesidad de un enfoque metapolítico en el Nacionalismo Blanco. Veo a la Nueva Derecha norteamericana como un movimiento inherentemente pluralista. Creo que uno puede llegar a las mismas conclusiones políticas desde diferentes puntos de partida. También reconozco que mis propios puntos de vista pueden ser y serán desarrollados y mejorados, tanto por mí mismo como por otros. Así pues, me enfocaré en plantear preguntas metapolíticas, más que en responderlas. También hablaré sobre cómo se debe organizar un movimiento metapolítico, cómo puede éste interactuar con los partidos políticos y la cultura en general, y cómo esto difiere de otras perspectivas del Nacionalismo Blanco.
En esta breve introducción, deseo definir tres conceptos básicos que aparecen una y otra vez a lo largo del libro: metapolítica, etnonacionalismo y Nacionalismo Blanco.
El cambio político no sucede sin más. Tiene condiciones y causas necesarias. La metapolítica se refiere a las condiciones previas no políticas para el cambio político. Estas condiciones se dividen en dos categorías bastante amplias: 1) la educación, y, 2) la organización comunitaria. La educación se refiere a la creación y propagación de una cosmovisión, un caso intelectual para un nuevo orden político. La organización comunitaria se refiere a la creación de una comunidad real, tangible, que vive de acuerdo a nuestra visión de mundo en el día de hoy y que sirve como vanguardia y núcleo de un nuevo orden político en camino.
Las tres preguntas metapolíticas básicas necesitan ser respondidas si vamos a tomar una postura coherente y persuasiva en favor del Nacionalismo Blanco: Identidad (¿quiénes somos y quiénes no forman parte de nosotros?), moralidad (¿cuáles son nuestras responsabilidades para con nosotros mismos, nuestra raza y subgrupos raciales, y para con otras razas?) y la practicidad (¿cómo podemos realmente crear la República Blanca?).
El etnonacionalismo es la idea de que cada grupo étnico distinto debería disfrutar de soberanía política y un territorio — o territorios — étnicamente homogéneo. La postura opuesta es el multiculturalismo, que sostiene que múltiples grupos étnicos deberían compartir los mismos territorios y gobiernos.
Por desgracia, la diversidad étnica, racial y cultural conduce inevitablemente a la fricción, que puede desgastar distintas identidades o ser chispa del odio, el conflicto y la violencia. Por lo tanto, la mejor manera de garantizar la paz y la buena voluntad entre los pueblos, y la preservación de la diversidad racial, cultural y religiosa humana, es dar a cada grupo distinto un terruño donde pueda vivir y desarrollarse de acuerdo a su propio destino y naturaleza particular.
El Nacionalismo Blanco es una filosofía política que busca definir su Identidad Nacional en términos raciales más que religiosos, culturales o de credo. El Nacionalismo Blanco tiene mayor sentido en el contexto de sociedades coloniales Europeas como los Estados Unidos y Canadá, Australia y Nueva Zelanda, o Argentina y Uruguay, en las cuales las identidades étnicas más viejas se han visto socavadas a través de la mezcla de distintos grupos inmigratorios Europeos, creando una Identidad Blanca más mezclada, más genérica.
El Nacionalismo Blanco también tiene sentido en el contexto de la competencia con otras razas, que tienden a verse a sí mismas y a los Blancos en términos raciales simples. Incluso los Blancos que no se ven meramente como Blancos, pueden verse obligados a hacerlo a medida que aumenta el conflicto racial, simplemente porque sus enemigos van a verlos y a tratarlos genéricamente como Blancos.
En el continente europeo, donde las identidades nacionales y regionales de antaño se mantienen robustas, la Blanquitud genérica y el Nacionalismo Blanco, si fuera adoptado como identidad primaria y filosofía política, promovería en efecto la ruptura de distintas identidades y la homogeneización de Europa. Sin embargo, un sentido de Identidad Europea aún puede seguir superponiéndose a identidades regionales y nacionales más compactas.
Este sentido más amplio de Identidad Europea puede llegar a funcionar para preservar las identidades particulares de dos formas importantes. Primero, puede ayudar a prevenir el conflicto entre los pueblos Europeos. Segundo, puede ayudar a los pueblos Europeos a unirse frente a la inmigración no Blanca, que es organizada principalmente bajo la bandera del islam.
El mensaje de la Nueva Derecha norteamericana, si fuera reducido a un simple mantra, sería el siguiente: los Blancos son un grupo étnico distinto con intereses distintos. Vivimos en un mundo en el que hay conflictos étnicos reales. Es justo que los Blancos adopten un posicionamiento propio en estos conflictos étnicos. Las sociedades multirraciales y multiculturales hacen inevitables el odio y el conflicto. Es mejor acabar con el conflicto étnico mediante la creación de terruños étnicamente homogéneos para todos los pueblos. Por lo tanto, es un imperativo existencial para los Blancos — un asunto de vida o muerte — crear o preservar terruños étnicamente homogéneos.
Todos estos ensayos han sido previamente publicados en Counter-Currents, bajo mi edición, o en The Occidental Observer, bajo la edición de Kevin MacDonald. Quiero agradecer al Dr. MacDonald permitirme la reimpresión aquí de los artículos de The Occidental Observer.
Quiero dar las gracias especialmente a Michael Polignano, el cofundador de Counter-Currents Publishing, sin el cual este libro, y muchas cosas más, no hubieran sido posibles. También quiero dar las gracias a Kevin MacDonald por su prólogo, y a Kerry Bolton, Jack Donovan y a Ted Sallis por sus apoyos publicitarios, a Matthew Peters por su cuidadosa revisión del texto y a Kevin Slaughter por su excelente trabajo de diseño. Quiero dar las gracias a Collin Clearly, F. Roger Devlin, Gregory Hood, Michael O'Meara, Matt Parrot, Ted Sallis, Trainspotter y a muchos otros que no puedo nombrar, por mejorar o, incluso, inspirar estos ensayos a través de conversaciones y comentarios. Finalmente, deseo agradecer a los lectores, autores y contribuidores de Counter-Currents su indispensable apoyo.
Aunque Alain de Benoist, Guillaume Faye y otros pensadores de la Nueva Derecha europea — y, más allá de ellos, las grandes mentes de la tradición filosófica europea — me han influido e inspirado, la influencia más próxima y de mayor alcance en este libro es Jonathan Bowden, quien me ayudó a encontrar mi voz. Por eso, lo dedico a su memoria.
Greg Johnson
San Francisco
29 de diciembre de 2013
*  *  *
Counter-Currents has extended special privileges to those who donate $120 or more per year.
First, donor comments will appear immediately instead of waiting in a moderation queue. (People who abuse this privilege will lose it.)
Second, donors will have immediate access to all Counter-Currents posts. Non-donors will find that one post a day, five posts a week will be behind a "Paywall" and will be available to the general public after 30 days.
Third, Paywall members have the ability to edit their comments. 
Fourth, Paywall members can "commission" a yearly article from Counter-Currents. Just send a question that you'd like to have discussed to

[email protected]

. (Obviously, the topics must be suitable to Counter-Currents and its broader project, as well as the interests and expertise of our writers.)
To get full access to all content behind the paywall, sign up here:
Paywall Gift Subscriptions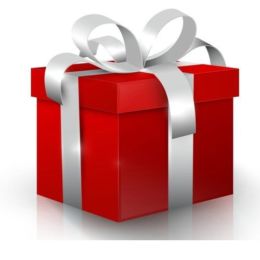 If you are already behind the paywall and want to share the benefits, Counter-Currents also offers paywall gift subscriptions. We need just five things from you:
your payment
the recipient's name
the recipient's email address
your name
your email address
To register, just fill out this form and we will walk you through the payment and registration process. There are a number of different payment options.
Nota
[*] Parte de esta introducción ha sido adaptada libremente de mi editorial "Toward a North American New Right", en North American New Right, vol. 1, ed. Greg Johnson (San Francisco: Counter-Currents, 2012). Otras partes de la misma proceden de mi "Preguntas Frecuentes", parte 1, que puede consultarse en: https://counter-currents.com/2012/06/frequently-asked-questions-part-1/
Enjoyed this article?
Be the first to leave a tip in the jar!