Nueva Derecha vs. Vieja Derecha

Capítulo 1: Política y Metapolítica
Greg Johnson
3.306 palabras
English original here
Introducción aquí, Capítulo 2 aquí
¿Qué hay de "novedoso" en la Nueva Derecha norteamericana, y qué relación guarda con la "Vieja Derecha"?
Antes de poder responder a eso, necesito aclarar lo que la Vieja Derecha y la Nueva Derecha tienen en común y lo que las diferencia de la falsa derecha actual: es decir los partidos de centro-derecha actuales y todas las formas de liberalismo clásico.
La verdadera derecha, en ambas versiones, tanto la vieja como la nueva, está fundada en el rechazo a la igualdad humana como hecho y como norma. La verdadera derecha abraza la idea de que la humanidad es y debe ser desigual, es decir, diferenciada. Los hombres son diferentes de las mujeres, los adultos de los niños, los sabios de los tontos, los inteligentes de los estúpidos, los fuertes de los débiles, los guapos de los feos. Nos diferencian la historia, el idioma, la religión, el país, la tribu, la cultura y la raza. Estas diferencias importan y, porque ellas importan, nuestra vida está completamente gobernada por verdaderas jerarquías de hecho y de valor, no por la quimera de la igualdad.
La verdadera derecha rechaza la raíz y las ramas del igualitarismo.
La verdadera derecha tiene tres especies: la sociedad tradicional, la Vieja Derecha y la Nueva Derecha.
Toda sociedad tradicional conocida por el hombre es desigual. Todas las formas de sociedad tradicional han sido destruidas ―o están en proceso de ser destruidas― por la sociedad de masas, moderna, igualitaria.
Para nuestros propósitos, la Nueva Derecha significa fascismo, Nacional Socialismo y otros nacional-populismos, que son los preeminentes intentos de restaurar formas sociales jerárquicas tradicionales en el contexto de la modernidad.[1] El fascismo y el Nacional Socialismo no fueron simplemente resistencias reaccionarias de retaguardia frente al igualitarismo moderno de los partidarios de las jerarquías corruptas. Representaron un ímpetu genuinamente revolucionario para restaurar valores jerárquicos, arcaicos, vitales, en el contexto de la ciencia moderna, la tecnología y la sociedad de masas.
Ambas derechas comparten el mismo objetivo: una sociedad que no es sólo jerárquica sino también orgánica, un cuerpo social, un pueblo cultural y racialmente homogéneo, un pueblo que es uno en sangre y espíritu, un pueblo políticamente organizado y soberano y, por lo tanto, al mando de su propio destino.
Nuestro ideal es una sociedad jerárquica libre de explotación e injusticia, porque la sola justificación de la desigualdad política es el bien común del cuerpo social, no el bien partidista del estrato dirigente.
Entonces, ¿cómo difiere la Nueva Derecha del fascismo y el Nacional Socialismo? Ésta es una cuestión vital, debido a los intensos estigmas adheridos a estos movimientos desde la Segunda Guerra Mundial. La Nueva Derecha norteamericana, como la Nueva Derecha europea, está fundada en el rechazo de la política de partidos, el totalitarismo, el terrorismo, el imperialismo y el genocidio del fascismo y el Nacional Socialismo.
La Nueva Derecha norteamericana es un nuevo movimiento. No contamos con ningún pensador del calibre de Alain de Benoist, Guillaume Faye y muchos otros. Estamos profundamente en deuda por las décadas de trabajo que han realizado. Pero debido a que Estados Unidos difiere del continente europeo, nuestro enfoque también difiere, de tres formas importantes.
Primero, debido a la mezcla de las poblaciones Europeas en Norteamérica y a la desintegración de las identidades nacionales Europeas más compactas, nos vemos obligados a subrayar las raíces más profundas de la identidad común Europea, incluida la identidad racial.
En segundo lugar, debido al papel protagonista de la comunidad Judía organizada en maquinar la destrucción de los pueblos Europeos, y debido a que hoy en día Estados Unidos es la ciudadela del poder Judío en el mundo, la Nueva Derecha norteamericana debe lidiar directamente con la cuestión Judía.
En tercer lugar, la Nueva Derecha norteamericana cultiva un compromiso crítico mucho más franco y directo con el fascismo y el Nacional Socialismo. La Nueva Derecha europea tiende a centrarse en los márgenes del entorno Nacional Socialista y fascista, lo que ha producido enormes dividendos intelectuales, particularmente con el estudio del movimiento Revolucionario Conservador. La Nueva Derecha norteamericana, sin embargo, aprovecha plenamente las protecciones de nuestra Primera Enmienda. Pero nuestra disposición a adentrarnos en terrenos problemáticos significa que necesitamos aclarar nuestra relación con la Vieja Derecha de forma precisa. De hecho, deberíamos haberlo hecho hace mucho tiempo.
Una vez más: la Nueva Derecha norteamericana se funda en el rechazo de la política de partidos, el totalitarismo, el terrorismo, el imperialismo y el genocidio del fascismo y el Nacional Socialismo.
Creemos que la diversidad racial y cultural dentro de la misma sociedad conduce inevitablemente al odio y la violencia, y que el nacionalismo es la forma más práctica de asegurar la paz entre los pueblos.
Creemos que todos los pueblos deben tener Estados soberanos donde puedan vivir de acuerdo con sus propios criterios, libres de la interferencia de otros pueblos.
Creemos que tal mundo puede lograrse a través de programas graduales y humanitarios de partición territorial y transferencia poblacional.
Creemos que estos objetivos pueden cumplirse mediante la concienciación de la gente, es decir, convenciendo a suficientes personas en posiciones de influencia de que cada uno tiene un papel que jugar en el etnonacionalismo.
La promoción del cambio político a través de la transformación de las conciencias y la cultura es lo que llamamos metapolítica.
La metapolítica se refiere a lo que debe venir antes de la fundación de un nuevo orden político. La metapolítica se desglosa en dos actividades básicas. En primer lugar, está la educación: articulando y comunicando formas de Nacionalismo Blanco a la medida de los intereses y perspectivas de la gama completa del electorado Blanco. Esto incluye no sólo la teorización desde una torre de marfil, sino también la expresión artística, comentarios sobre tópicos culturales y políticos, así como todo el abanico de medios a través de los que todo ello es difundido. En segundo lugar, está la organización comunitaria, lo que significa el cultivo de comunidades en el mundo real que vivan según nuestra cosmovisión en el presente y que puedan servir como semillas de un Nuevo Orden que está por venir.
El proyecto metapolítico primario de la Nueva Derecha norteamericana es desafiar y reemplazar la hegemonía de las ideas anti-Blancas a lo largo y ancho de nuestra cultura y sistema político. Toda la corriente cultural y política dominante ―incluyendo cada tonalidad del espectro político "respetable"― trata la conciencia racial Blanca y la autoafirmación Blanca como algo malo.
Nuestro objetivo es criticar y destruir este consenso y, en su lugar, hacer hegemónica la autoafirmación y la conciencia racial Blanca, de modo que, sin importar qué partido político gane, los intereses Blancos estén asegurados. Nuestro objetivo es una sociedad Blanca pluralista en la cual haya desacuerdos y debate sobre una amplia gama de temas. Pero la supervivencia Blanca no estará entre ellos.
Hay analogías sistemáticas entre la Vieja Derecha y la Vieja Izquierda, y entre la Nueva Derecha y la Nueva Izquierda.
La Vieja Derecha y la Vieja Izquierda tenían objetivos ampliamente divergentes, pero compartían medios comunes: partidos políticos ideológicos jerárquicos, organizados para la lucha electoral y armada; Estados policiales con partidos únicos dirigidos por dictadores; la eliminación de la oposición a través de la censura, el encarcelamiento, el terror y el asesinato, a veces a una alucinante escala industrial.
Sí, en el caso del Nacional Socialismo clásico, los revisionistas sostienen que muchas de estas atrocidades son exageradas o son enteramente mentira. Pero el revisionismo sobre la Segunda Guerra mundial está lejos del quid de la cuestión, porque el impulso imperialista, terrorista y genocida existe en el Nacional Socialismo hoy. Por ejemplo, el Nacional Socialista tardío William Pierce desdeñó rutinariamente el Holocausto. Pero estaba dispuesto a tolerar el terrorismo, el imperialismo y el genocidio reales a una escala que empequeñecería cualquier cosa del siglo XX. Ese espíritu es lo que rechazamos.
Sí, ha habido grados de totalitarismo. La abolición comunista de la propiedad privada conllevó un trastorno y una invasión de la vida privada mayores que las del fascismo o el Nacional Socialismo, que meramente pretendían armonizar la propiedad privada y la empresa privada con el bien común cuando éstos entraban en conflicto. Afortunadamente, el totalitarismo duro ―e incluso la versión más blanda de totalitarismo duro― no es ni deseable ni necesario para garantizar la existencia de nuestro pueblo, por lo que lo rechazamos.
Es instructivo ver cómo la Nueva Izquierda ha manejado las perturbadoras atrocidades de la Vieja Izquierda. Los mejores Nuevos Izquierdistas no las niegan. No las minimizan. No ponen sus esperanzas en un "revisionismo del Gulag" o en rehabilitar la reputación de Pol Pot. Ellos sencillamente repudian las atrocidades. Se alejan de ellas y caminan hacia sus objetivos.
Esto es exactamente lo que proponemos hacer. Estamos demasiado ocupados resistiendo nuestro propio genocidio como para desgastarnos defendiendo los errores y excesos de la Vieja Derecha. Sencillamente no son nuestro problema. Tomando prestada una frase de Jonathan Bowden, "ya estamos por encima de eso".[2] Nuestros enemigos lo siguen arrojando en nuestro camino y nosotros seguimos saltando por encima.
La Nueva Izquierda conserva los valores y las metas finales de la Vieja Izquierda.
También conservaron elementos de su marco filosófico. Luego se dispusieron a difundir sus ideas a través de la cultura por medio de la propaganda y la subversión institucional. Y ganaron. Fuera de Cuba y Corea del Norte, el comunismo ortodoxo está muerto. El capitalismo parece triunfante en todos lados; y, aun así, en el ámbito de la cultura, los valores izquierdistas son completamente hegemónicos. La izquierda perdió la Guerra Fría, pero ganó la paz. (Dado que, en Occidente, tanto la Vieja como la Nueva Izquierda han funcionado principalmente como un vehículo para intereses étnicos Judíos, sería más preciso decir que los valores Judíos son hegemónicos en el conjunto de la cultura, incluso en la derecha establecida.)
La Nueva Izquierda y la Nueva Derecha tienen objetivos ampliamente divergentes, pero medios muy similares, a saber, la búsqueda de un cambio político a través de la transformación de las ideas y de la cultura, teniendo como objetivo el establecimiento de la hegemonía intelectual y cultural.
La Nueva Derecha rechaza el totalitarismo, el imperialismo, el terrorismo y el genocidio de la Vieja Derecha.
Pero nosotros no rechazamos su modelo político: la sociedad orgánica, étnica y culturalmente homogénea, y jerárquicamente organizada. Queremos un mundo en el cual todo pueblo distinto tenga un terruño propio, incluyendo los Judíos.
Tampoco rechazamos los marcos teóricos del fascismo y del Nacional Socialismo, que son hoy más relevantes y están mejor fundamentados científica e históricamente que nunca.
Tampoco rechazamos figuras tales como Hitler y Mussolini. La objetividad requiere que reconozcamos tanto sus virtudes como sus defectos. Tenemos mucho que aprender de ellos. Nunca repudiaremos a gente Blanca consciente sólo para congraciarnos con la burguesía.
He recibido algunas protestas por incluir a Hitler y Mussolini entre los natalicios que conmemoramos en el sitio web de Counter-Currents, ya que huele a culto totalitario de la personalidad. Pero, como editor, pienso que los natalicios son ocasiones recurrentes ideales para discutir sobre figuras importantes. También producen picos de tráfico en el motor de búsqueda, cosa que también queremos conseguir. Además, conmemoramos muchos natalicios, y sería cobarde hablar sobre gente como Ezra Pound o Knut Hamsun e ignorar al mismo tiempo a las personas a las que apoyaban y que, por apoyarlas, fueron encarcelados. Así que seguiremos conmemorando sus natalicios hasta que, a la larga, todos lo hagan.
Uno de los motivos principales de que la Nueva Izquierda se desplazase de la política a la cultura fue la decepción con el proletariado, que fue tan efectivamente movilizado por el fascismo y Nacional Socialismo, sin mencionar a los regímenes centristas de la época de la Guerra Fría.
La Nueva Izquierda creía representar los intereses de los trabajadores, pero su enfoque era completamente elitista. Centró su atención en influir en las clases medias universitarias y profesionales, porque estas personas tienen una influencia desproporcionada sobre el resto de la sociedad, particularmente a través de la educación, los medios de comunicación y la cultura popular.
Asimismo, la Nueva Derecha representa los intereses de todos los Blancos, pero cuando se trata del cambio social, hemos de adoptar una estrategia resueltamente elitista. Tenemos que reconocer que, cultural y políticamente hablando, algunos Blancos importan más que otros. La historia no la hacen las masas. Se hace con las masas. La hacen las élites que moldean a las masas. Por lo tanto, tenemos que dirigir nuestro mensaje al medio urbano, educado y clases profesionales, y más arriba.
No escasean grupos del estilo de la Vieja Derecha, con mensajes populistas dirigidos a la clase obrera y a las circunscripciones rurales. Pero necesitamos ir más allá para ganar.
¿En nombre de quién estoy hablando aquí? Cuando digo "nosotros", estoy hablando mucho más que por mí mismo, pero no por todos ―o incluso la mayoría de― nuestros escritores o lectores. No estoy pretendiendo que cada autor que publicamos aprueba nuestro programa, en su totalidad o en líneas generales. (De hecho, muchos de ellos están muertos.) Tampoco pretendo que autor alguno esté de acuerdo con otro autor publicado. Publicar aquí implica, sin embargo, que yo, como editor en jefe, pienso que tal trabajo avanza nuestra agenda de forma directa o indirecta: directamente, al articular un punto de vista que podríamos apoyar como verdadero; indirectamente, al ayudarnos a construir un movimiento culturalmente interesante.
Y la Nueva Derecha norteamericana es un movimiento intelectual, no una doctrina fija. Los objetivos están establecidos. La estrategia básica intelectual está fija. Pero todo lo demás está en movimiento: generalmente hacia nuestras metas, pero a veces tan sólo girando alrededor de la pista de baile sólo por el goce de hacerlo (lo cual, de una manera más sutil, también se mueve hacia nuestras metas).
Hay una amplia gama de tradiciones intelectuales diferentes, y a menudo incompatibles, dentro de la Nueva Derecha. Tenemos seguidores del tradicionalismo de Julius Evola y René Guénon, así como otros pensadores que enfatizan una metafísica de forma eterna. Tenemos seguidores de filósofos no-tradicionalistas y orientados a la historia como Nietzsche, Spengler y Heidegger. Tenemos creyentes en el declive, y creyentes en el progresismo prometeico. Tenemos biólogos darwinistas y materialistas científicos enfrentados contra metafísicos dualistas. Tenemos ateos, y tenemos representantes de todas las escuelas de religión, cristianas y paganas, orientales y occidentales.
Necesitamos este tipo de diversidad, porque nuestra meta es fomentar versiones de Nacionalismo Blanco que apelen a todas las circunscripciones Blancas existentes. Podemos hablar a las multitudes porque contenemos multitudes.
¿Cómo se relaciona la Nueva Derecha norteamericana con los grupos al estilo de la Vieja Derecha en Norteamérica y en todo el mundo? ¿Y cómo nos relacionamos con los partidos nacionalistas democráticos en América y en el continente europeo?
Alex Kurtagić ha sostenido recientemente que la política de partidos democráticos puede realizar las funciones metapolíticas de educación y de organización de la comunidad y que, por lo tanto, no hay ninguna contradicción fundamental entre la política electoral y la metapolítica.[3] Por supuesto que las campañas políticas implican educación y organización de la comunidad, pero éstos son simplemente los subproductos del puesto al que se aspira. Y ello significa que todos los esfuerzos educativos y organizativos estarán dominados por el ciclo electoral y las cuestiones políticas del día.
Eso está bien si el objetivo real de uno es ganar el puesto. Pero fuera de los sistemas de representación proporcional, buscar ganar puestos es bastante inútil. Así que, si el objetivo real que uno tiene son la educación y la organización, entonces las campañas políticas son simplemente una distracción. Así pues, ¿por qué no enfocar toda la energía en esfuerzos educativos y de organización, y determinar la agenda nosotros mismos, en lugar de dejar que la política electoralista la determine por nosotros?
¿Por qué no tomar todo el dinero gastado en actividades puramente políticas ―campañas de inscripción de votantes, viajes de campaña, material de campaña― y canalizarlo hacia la educación y la organización?
David Duke, por ejemplo, ha estado haciendo trabajos importantísimos con sus escritos, discursos y videos. La mayor parte de ese trabajo se detendría si hiciera otra inútil y costosa carrera por un puesto político.
Intelectualmente, tenemos que trazar una línea nítida y clara entre la metapolítica de la Nueva Derecha y todas las formas políticas electorales nacionalistas. Compartimos los mismos objetivos generales, pero diferimos sobre cuál es la mejor manera de alcanzarlos. Tenemos que reconocer estas diferencias francamente, luego dividir nuestro campo y perseguir nuestros objetivos comunes por los variados caminos que nos parezcan mejores.
No quiero gastar tiempo criticando y atacando a otros sinceros activistas Blancos, compitiendo por nimiedades. Al final, el único argumento válido a favor o en contra de un enfoque es mirar sus resultados. Yo quiero ganar apoyo haciendo un buen trabajo, no denigrando el trabajo de otros.
Aunque uno puede trazar una aguda línea intelectual entre la metapolítica de la Nueva Derecha y la política electoral nacionalista, ningún muro nos separa en el mundo real. La Nueva Derecha norteamericana no es un partido político o una secta intelectual tipo partido. Somos una red informal que puede superponerse y penetrar todas las instituciones sociales, incluidos los partidos. Yo mantengo contacto con personas de todo el mundo que participan en diversos partidos políticos. Ellos conocen mis opiniones. En lo que discrepamos, acordamos discrepar.
Hablando a título personal, sin embargo, me gustaría que se pudiera erigir un muro en algunos casos, pues si hay sólo seis grados de separación social entre Barack Obama y yo, hay muchos menos grados de separación entre yo y el próximo Anders Behring Breivik. Y, para mí, eso es demasiado cerca para estar cómodo. No quiero tener nada que ver con ejércitos armados de un hombre. (La única arma que me gustaría tener es de porcelana.)
A ver, realmente creo que lo que estoy haciendo es correcto e importante. Demasiado correcto y demasiado importante como para exponerse al riesgo de ser asociado a hombres adultos vestidos como caballeros templarios o soldados de asalto y jugando con armas reales. No tengo nada contra las armas o los propietarios de armas como tales. Pero el modelo de la Vieja Derecha atrae a gente inestable, propensa a la violencia, que sólo hace nuestro trabajo más difícil.
Pero ya que no puedo construir un movimiento ―incluso un movimiento metapolítico― siendo un ermitaño, lo mejor que puedo hacer es trazar líneas intelectuales de demarcación claras. Una vez más: la Nueva Derecha norteamericana se funda en el rechazo de la política de partidos, el totalitarismo, el terrorismo, el imperialismo y el genocidio del fascismo y el Nacional Socialismo.
 (Breivik es un caso complejo, porque salió del movimiento Contra-Yihad, una oposición falsa, dominada por Judíos, a la colonización islámica del continente europeo. Pero, aun así, compartimos sus preocupaciones básicas y su meta de Europa para los Europeos, aunque rechazamos sus acciones y gran parte de su marco analítico.)[4]
Los cínicos han acusado a la Nueva Izquierda de no ser otra cosa que un truco mercantil deshonesto. Por supuesto, no tiene sentido intentar convencer a los cínicos, que conocen a priori que la verdad es siempre más sórdida de lo que parece. Pero la Nueva Izquierda en realidad cumplió sus promesas: un marxismo sin totalitarismo, sin terror, sin campos.
Por supuesto, todos sabemos que el régimen actual es una forma de totalitarismo blando, el cual promulga el genocidio de la raza Blanca a cámara lenta. Pero el punto es que este régimen no fue impuesto a nuestro pueblo a través de una revolución violenta. El pueblo lo aceptó a causa de la transformación de su conciencia. Puede ser salvado de la misma forma.
*  *  *
Counter-Currents has extended special privileges to those who donate $120 or more per year.
First, donor comments will appear immediately instead of waiting in a moderation queue. (People who abuse this privilege will lose it.)
Second, donors will have immediate access to all Counter-Currents posts. Non-donors will find that one post a day, five posts a week will be behind a "Paywall" and will be available to the general public after 30 days.
Third, Paywall members have the ability to edit their comments. 
Fourth, Paywall members can "commission" a yearly article from Counter-Currents. Just send a question that you'd like to have discussed to

[email protected]

. (Obviously, the topics must be suitable to Counter-Currents and its broader project, as well as the interests and expertise of our writers.)
To get full access to all content behind the paywall, sign up here:
Paywall Gift Subscriptions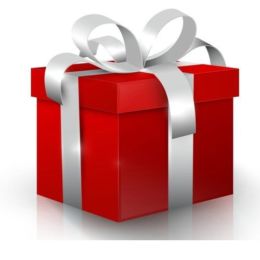 If you are already behind the paywall and want to share the benefits, Counter-Currents also offers paywall gift subscriptions. We need just five things from you:
your payment
the recipient's name
the recipient's email address
your name
your email address
To register, just fill out this form and we will walk you through the payment and registration process. There are a number of different payment options.
Notas
[1] Por lo tanto, no me estoy refiriendo a la "Vieja Derecha" estadounidense de entre las décadas de 1930 y 1960, que se opuso al New Deal y la entrada de Estados Unidos en la Segunda Guerra Mundial. Tampoco me refiero a la "Vieja Derecha" del Partido Conservador pre-thatcherista en el Reino Unido.
[2] https://counter-currents.com/2012/05/revisionism/
[3] http://www.theoccidentalobserver.net/2012/04/the-role-of-party-politics-in-the-culture-war/
[4] https://counter-currents.com/2012/05/breivik-a-strange-new-respect/
Enjoyed this article?
Be the first to leave a tip in the jar!