3.307 palabras
English original here, French version here
Introducción aquí
Quizás es mejor empezar diciendo lo que no es Nueva Derecha vs. Vieja Derecha. Greg Johnson no asalta a sus lectores con estadísticas que demuestran el rol Judío en la decadencia e inminente hundimiento Blanco en Estados Unidos y otros lugares. Él no se explaya sobre la corrupción de los medios y del mundo académico, y el cómo llegaron a ser así. Él no se explaya sobre los datos en las diferencias raciales en Cociente Intelectual y en la criminalidad para explicar el comportamiento de los no Blancos en Estados Unidos. Él no se pone a refutar el mantra actual de que la Raza no es más que una construcción social designada para proveer a los Blancos de un privilegio inmerecido.
Esas batallas intelectuales han finalizado, y hemos ganado, aunque los medios y el mundo académico convencional continúen divulgando el parloteo del marxismo cultural como si fueran verdades escritas en piedra. El punto de arranque para NDvsVD es que los medios, el mundo académico y el proceso político están irremediablemente corrompidos. Entonces, ¿hacia dónde ir a partir de aquí?
El punto fundamental de Greg Johnson es que debemos crear una metapolítica de Identidad Blanca explícita (esto es, un movimiento que desarrolle "los fundamentos intelectuales y culturales para una política Nacionalista Blanca efectiva en Estados Unidos de Norteamérica, a fin de que podamos finalmente crear uno o varios terruños Blancos en este continente").
Greg es una de las razones por las cuales creo que este proyecto es posible. Una razón verdaderamente magnífica para el optimismo es que hay muchas personas inteligentes y bienhabladas que lo "captan", entienden que los Blancos están en declive en todo el mundo y que habrá terribles consecuencias si los Blancos son incapaces de establecer terruños propios. Gente como Greg Johnson son parte de una enorme tendencia. Recientemente, he conocido una gran cantidad de gente joven, inteligente, bien educada y bienhablada en las conferencias dedicadas al activismo en pro de los intereses de unos Estados Unidos Blancos (el extremo opuesto a la imagen de hombres violentos, sin educación, portando esvásticas y con pocos dientes, que ha sido cuidadosamente diseñada por las élites hostiles a nosotros).
Más allá de haber crecido bajo una cortina de fuego constante de propaganda anti-Blanca y multiculturalista empezando con la escuela primaria, estos individuos entienden el punto de que el país sea un desastre, que va profundizándose a medida que los Blancos son expulsados del espectro político y económico. Son perfectamente conscientes de que los Blancos conforman una minoría en el índice de natalidad del país y que los Blancos se convertirán en minoría a lo largo de sus propias vidas ―una minoría que se verá perjudicada y victimizada por la mayoría no-Blanca, que mantiene un considerable resentimiento histórico contra los Blancos norteamericanos―. Es muy probable que los Estados Unidos del futuro sean asaltados por un conflicto crónico entre los diferentes grupos étnico-raciales. La idea de que Estados Unidos u Occidente pueden evitar tales conflictos mientras sus sociedades se dividen en un número creciente de facciones es mágica y utópica.
El objetivo, por lo tanto, no es el "supremacismo", odioso de cualquier manera, sino que, más bien, "la mejor manera de asegurar la paz y buena voluntad entre los pueblos y preservar su diversidad racial, cultural y religiosa es darle a cada uno de los grupos un terruño propio donde pueda vivir y desarrollarse de acuerdo a su propia naturaleza particular y destino".
Ésta es una actitud que a mí me parece contagiosa en el movimiento en favor de los derechos de los Blancos. A la vez, desactiva una retórica muy eficaz de la izquierda ―repetida con regularidad predecible por organizaciones como el Southern Poverty Law Center―. Somos defensores de los Blancos, personas que, como Greg dice en diferentes ocasiones siguiendo a Michael Polignano, "tomamos partido por nuestro propio bando" en los conflictos de carácter étnico-racial. Y, al tomar nuestro lugar, estamos haciendo exactamente lo mismo que todos los grupos étnico-raciales han estado haciendo desde tiempos inmemoriales. Nadie acusa a los coreanos de "supremacismo coreano" por adoptar políticas dirigidas a mantener la predominancia demográfica y cultural coreana. E imagínate el horror de las élites occidentales ante la propuesta de llenar países africanos con Blancos para que los nativos africanos dejen de ser la mayoría política.
No te dejes llevar a error. Las políticas que están haciendo que los Blancos sean minoría en las tierras que han dominado por cientos o (en el caso del continente europeo) miles de años no están conducidas por sueños utópicos de un futuro sin razas, excepto entre los crédulos e intimidados Blancos. Los no Blancos que están abrazando tan entusiastamente el declive del poder político y cultural Blanco están movidos por un odio hacia los Blancos como pueblo y como cultura. Éste es un tema principal en mis escritos sobre la influencia Judía, y evidente también en la obra de una variedad de intelectuales y activistas no-Blancos.
Greg Johnson tiene un doctorado en Filosofía, y se nota. Su fuerte es su estilo de desarrollo argumental, presentado de forma fácilmente entendible y lúcida. No habrá quejas de prosa rimbombante en este libro. Y no puedo encontrar ningún desacuerdo importante.
Me he visto sorprendido por varios puntos. Por ejemplo, a diferencia de la Nueva Derecha europea, Greg es un defensor del nacionalismo racial Blanco:
"La ruptura de los lazos con las identidades nacionales europeas y la mezcla de los Europeos en nuestro contexto norteamericano nos fuerzan: 1) a darle un mayor lugar a la raza biológica y otras raíces profundas de Identidad Europea común, y 2) a poner mayor énfasis en la cuestión Judía, dado el rol de la Judería norteamericana en la promoción de políticas anti-Blancas, tanto en los Estados Unidos como en los países Blancos a lo largo del mundo."
Bien; como biólogo, siempre tengo una tendencia a ver asuntos tales como la Raza de una manera descontextualizada. El ADN, después de todo, es ADN. Pero los estadounidenses Blancos son, de hecho, un lote mezclado ―un exitoso ejemplo de crisol Europeo―. En efecto, hemos creado una nueva realidad biológica, no presente en ningún país europeo.
Sin embargo, debemos recordar que los Europeos en general están biológicamente relacionados, particularmente en el Norte y en el Este del continente europeo, como los datos recientes continúan mostrando. Ciertamente, dos muestras típicas de individuos tomadas a lo largo del continente europeo tienen grandes probabilidades de compartir largos tramos de [genes idénticos] por linaje, incluso cuando se encuentran separados por miles de kilómetros. Podemos, además, concluir que pares de individuos a lo largo del continente tienen unas probabilidades considerables de compartir ancestros genéticos en los últimos 1.000 años, y seguramente compartan muchos a lo largo de los últimos 2.500 años.[1]
La raza Blanca es, de hecho, una realidad tanto cultural como biológica. Esta realidad biológica forma una poderosa base para un entendimiento científicamente sustentado en una comunidad de intereses allí dondequiera que los Blancos vivan, tanto en el continente europeo como en la diáspora Europea.
Y, sí, aunque la Judería organizada ha seguido el mismo tipo de políticas favoreciendo la inmigración a nivel de desplazamiento y el multiculturalismo a lo largo de todo Occidente, la influencia Judía varía en las diferentes sociedades occidentales. Esto implica la necesidad de desarrollar un buen modelo de difusión cultural dentro de Occidente. Por ejemplo, la cultura académica es conscientemente internacional. Si, efectivamente, el ímpetu principal para el giro hacia la izquierda es la participación Judía en la izquierda, empezando en los Estados Unidos con los movimientos descritos en The Culture of Critique, no es nada sorprendente que esta cultura se expanda a otras áreas con menor influencia Judía, debido a la preeminencia de EE.UU. en el mundo occidental posterior a la Segunda Guerra Mundial. Un aspirante académico en Noruega o Finlandia, por ejemplo, que defienda la cosmovisión del Nacionalismo Blanco se encontraría excluido de las sociedades académicas internacionales, mientras que otro como él, adhiriéndose al reinante marxismo cultural, encontraría reconocimiento internacional.
El mismo fenómeno ocurre en el mundo político cuando, por ejemplo, el político austríaco Jörg Haider formó una coalición gubernamental en el año 2000. Esto acabó con una presión internacional increíble, con miembros de la Unión Europea negándose a cooperar con el gobierno austríaco, e Israel retirando a su embajador. El asalto contra el partido Amanecer Dorado en Grecia es un ejemplo más reciente. Cualquier gobierno occidental que se oponga a la continua inmigración y al multiculturalismo se verá sometido a una presión similar.
La cultura suicida occidental es algo generalizado en todo el mundo Blanco, y dominar al país más poderoso de Occidente equivale a dominar todo el mundo occidental, particularmente debido al hecho de que los Judíos controlan los medios incluso en países con una minoría poblacional Judía muy pequeña, como la familia Bonnier en Noruega y Suecia.
Greg no rehúye la discusión de asuntos difíciles que tienen que ver con el Nacional Socialismo, apoyando la idea de una sociedad orgánica, jerárquica y meritocrática dedicada a fomentar los intereses de los Blancos y rechazando "políticas electorales, el totalitarismo, el terrorismo, el imperialismo y el genocidio".
Estoy completamente de acuerdo. Es muy buena estrategia abordar tales asuntos de frente, en lugar de dejarlos de lado para que sean discutidos exclusivamente por nuestros enemigos. Ocurre lo mismo con el Holocausto. El Holocausto, simplemente, no es relevante para los derechos de los Blancos, y lo que sea que haya pasado no es responsabilidad de ningún Blanco vivo; es algo que, simplemente, debe ser "saltado",[2] usando una afortunada expresión de Jonathan Bowden. Incluso aunque demostrásemos, para satisfacción de todos, que el Holocausto no ocurrió, hay más que suficiente resentimiento Judío por su pasado en el continente europeo y en los Estados Unidos para seguir alimentando una hostilidad hacia Occidente que ha sido un rasgo prominentemente distintivo de las comunidades Judías organizadas y de tantos individuos Judíos de gran influencia. La realidad de los Judíos como élite hostil, determinada a desplazar a las élites Blancas por todo Occidente, no cambiaría en absoluto.
Me inclinaría a pensar que no será controvertido decir que el movimiento de los derechos de los Blancos debe ser metapolítico, debido a que hay una necesidad angustiante de construir una cultura orgullosa y con confianza en sí misma que pueda finalmente convertirse en la corriente hegemónica. El argumento de Greg de que es prematuro el perseguir la lucha electoral de partidos nacionalistas ―cuando en este momento el dinero podría ser mejor utilizado en educación y organización― será más controvertido. La pregunta es si éstos son realmente objetivos incompatibles y, como Greg señala acertadamente, "[c]ompartimos las mismas aspiraciones generales, pero diferimos en cuáles serían los mejores medios para alcanzarlos. Necesitamos asumir estas discrepancias con franqueza, luego trazar la línea divisoria entre nuestros campos y perseguir nuestras aspiraciones comunes por los distintos senderos que nos parezcan mejores". Diferentes caminos deberían ser tanteados con la esperanza de que finalmente alguno funcione. Mientras tanto, debemos ser tan integradores como podamos.
De hecho, los partidos nacionalistas han avanzado considerablemente en el continente europeo, y muchos observadores esperan que obtengan una importante representación como resultado de las elecciones al Parlamento Europeo de 2014. Con creciente éxito, los mensajes de estos partidos se han hecho más conocidos. Significativamente, estos partidos no se han desarrollado con una agenda explícitamente pro-Blanca o pro-etnonacionalista, sino que más bien han intentado mantenerse bajo el radar de lo políticamente correcto con respecto a la Raza y la influencia Judía, basándose en un etnonacionalismo implícito que se opone a la inmigración y al multiculturalismo por una gran cantidad de razones, aparte de por los peligros que acechan en el pantano étnico. No sorprende que estos mensajes sean, en general, más efectivos con la clase trabajadora Blanca, el grupo que ha sufrido más el tsunami inmigratorio.
De hecho, creo que el modelo de cambio que considero más probable es que la revolución empiece en el continente europeo con el éxito de uno de estos partidos, particularmente si ocurre en un país crucial como Francia, donde hay claras posibilidades de que el Frente Nacional obtenga el poder, y en un contexto en el que otros partidos nacionalistas tengan una representación sustancial en otras zonas del continente, de modo que no pueda desarrollarse una reacción eficaz de aislamiento y ostracismo. Creo que ahora estamos acercándonos rápidamente a tal situación. El continente europeo, comparado con Estados Unidos, tiene la ventaja de tener culturas e identidades muy antiguas que se encuentran amenazadas por esta nueva dispensación. Una vez que un partido así tome el poder, los mensajes más explícitos relativos a intereses étnicos y raciales se habrán de volver más aceptables, abriendo camino para la difusión de un marco teórico de trabajo basado explícitamente en intereses étnicos.
Me preocupa que, en ausencia de objetivos políticos a corto plazo, un movimiento puramente metapolítico esté en peligro de volverse una élite desapegada que se mira el ombligo y sólo se sirve a sí misma. Por un lado, la izquierda tiene un dominio total sobre el mundo académico, y actúa de forma muy activa ―de hecho, apasionadamente― como policía frente a cualquier desviación de lo políticamente correcto. Esto es muy diferente de la situación en las universidades estadounidenses, donde a Franz Boas se le permitió controlar la antropología académica a principios del siglo XX, y varios de los intelectuales neoyorquinos obtuvieron puestos en universidades de élite mucho antes de 1960. Se trata de una barrera muy imponente para la difusión de una cultura identitaria Blanca elitista, dada la estrecha relación entre las universidades y la vida intelectual de Occidente. No hubo queja por parte del mundo académico cuando, en 1965, la ley de inmigración abrió las puertas de los Estados Unidos a todos los pueblos del mundo. De hecho, en varios países occidentales (me viene a la mente Australia), el movimiento de fronteras abiertas para los no Blancos se originó en las universidades.
Incluso en Estados Unidos, donde hay tantas barreras contra nosotros, la acción política dentro o fuera del contexto electoral podría ser una fuerza positiva para el cambio. Necesitamos ver Blancos activamente involucrados, ruidosos, inteligentes y atractivos marchando en las calles con letreros oponiéndose a la inmigración, al multiculturalismo, y a las estridentes políticas étnicas de otros grupos; se necesita de un constante tamborileo de propaganda política donde los temas pro-Blancos, ya sean explícitamente Blancos o no, se repitan una y otra vez hasta el punto de que se conviertan en parte del mobiliario de la vida social, incluso si ganar las elecciones sigue siendo un objetivo lejano.
Tales movimientos pueden ser particularmente importantes para los Blancos con menor nivel educativo, que podrían sentirse rechazados por una élite cultural de la Identidad Blanca. La clase trabajadora Blanca ha sido, de hecho, la primera perdedora de los cambios culturales promovidos por nuestras hostiles élites. Una buena parte de ella está furiosa, tiene menos que perder que muchos Blancos de alto nivel educativo y representa una parte importante del electorado.
De cualquier forma, estoy sinceramente de acuerdo con que estemos abiertos a una diversidad de aproximaciones.
El ensayo de Greg, "El Factor Moral", plantea una pregunta sobre el importante asunto de la motivación moral que considero es un aspecto de la singularidad occidental. Uno no ve al pueblo chino autoflagelándose porque el pueblo han expandiera grandiosamente su territorio a expensas de otros pueblos. Ni tampoco ve uno a los bantúes de África preocupándose sobre lo ético de desplazar a otros pueblos africanos a medida que se esparcían en todas direcciones más allá de su tierra natal en África Central, inclusive hacia Sudáfrica, donde su trato a manos de los sudafricanos Blancos se convirtió en la "Evidencia A" de la maldad Blanca durante la era del apartheid; tampoco se autoflagelan los bantúes por la esclavitud que practicaron ampliamente en África. Los Árabes no se disculpan por sus conquistas en nombre del islam o por su rol secular en la esclavitud y la trata de esclavos. Como Greg señala, los españoles se han disculpado por la Reconquista que expulsó a los musulmanes de España, pero no hay disculpas de los musulmanes por la Conquista.
Los Blancos fueron los únicos en abolir la esclavitud, y una gran cantidad de los activistas y sentimientos populares fundamentales tan cruciales para la victoria final sobre la esclavitud fueron promovidos por idealismo moral, incluyendo específicamente la empatía por los esclavos.[3] Lo hicieron a pesar de los grandes y muy reales costes para multitud de individuos y de toda la sociedad, y todo esto ocurrió antes del avance de la hostil élite Judía. De hecho, esta característica única de los Blancos es explotada por los intelectuales Judíos para sus propios propósitos, llenos de odio. Mi teoría es que esto es un remanente de la cultura nordeuropea del cazador-recolector, donde el estatus de un grupo se basaba en la reputación del comportamiento moral (honesto y justo), más que en la afinidad de las relaciones ―un aspecto del individualismo occidental―.
Así que concuerdo con que "incluso si el Nacionalismo Blanco es políticamente significativo, la gente va a resistírsele si piensa que es inmoral. Pero removerán cielo y tierra para establecer terruños Blancos si piensan que es lo correcto." Debemos ganar la batalla moral. El problema es que "nuestro pueblo cree firmemente que nuestra causa es injusta". Y, sin embargo, el argumento moral de supervivencia Blanca es obvio y atractivo. Fundamentalmente, nuestra supervivencia básica como pueblo y cultura está siendo amenazada. Como Greg indica, "el sistema presente no es sólo anti-Blanco, es genocidamente anti-Blanco".
Eso me basta para poder tachar al sistema actual de depravación moral absoluta. Es profundamente inmoral el infligir el multiculturalismo sobre las poblaciones Blancas de Occidente, dado que el conflicto étnico es completamente predecible, basado en todo lo que sabemos de la sangrienta historia de las sociedades divididas étnicamente. Éste es justamente el caso, dado que el apoyo al multiculturalismo y al propio eclipse político y demográfico nunca han sido la visión mayoritaria entre los Blancos. Ya sea en Australia o Nueva Zelanda, Estados Unidos o el continente europeo, y en todo caso en todo Occidente, la inmigración y el multiculturalismo han sido proyectos de los medios de masas, el mundo académico y las élites políticas. Estos cambios han sido de arriba hacia abajo, y no de abajo hacia arriba.
Debemos prestar más atención a la inmoralidad de atentar contra los derechos e intereses legítimos de la mayoría Blanca. Todos tienen derechos e intereses. Los intereses y derechos de los Blancos como mayoría no son menos legítimos moralmente que aquéllos de cualquier otro grupo. Los Blancos deben tirar por la borda la idea del universalismo moral y preguntarse qué es bueno para el futuro de los Blancos.
Sobre la base de esta colección de ensayos, Greg Johnson tiene una convincente visión sobre el irremediable desastre al que se enfrentan los pueblos y las culturas de Occidente y de lo que podemos hacer al respecto ahora mismo. El libro está presentado de una forma sumamente legible, clara y bien argumentada, que a la vez muestra el poder y la confianza de la cultura metapolítica en desarrollo de un renacimiento occidental. Lo recomiendo de todo corazón.
15 de enero de 2014
Kevin MacDonald, profesor de Psicología en la Universidad Estatal de California en Long Beach, es el autor de A People That Shall Dwell Alone: Judaism as a Group Evolutionary Strategy (1994), Separation and Its Discontents: Toward an Evolutionary Theory of Anti-Semitism (1998) y The Culture of Critique: An Evolutionary Analysis of Jewish Involvement in Twentieth-Century Intellectual and Political Movements (1998), así como de Cultural Insurrections: Essays on Western Civilization, Jewish Influence, and Anti-Semitism (2007).
*  *  *
Counter-Currents has extended special privileges to those who donate $120 or more per year.
First, donor comments will appear immediately instead of waiting in a moderation queue. (People who abuse this privilege will lose it.)
Second, donors will have immediate access to all Counter-Currents posts. Non-donors will find that one post a day, five posts a week will be behind a "Paywall" and will be available to the general public after 30 days.
Third, Paywall members have the ability to edit their comments. 
Fourth, Paywall members can "commission" a yearly article from Counter-Currents. Just send a question that you'd like to have discussed to

[email protected]

. (Obviously, the topics must be suitable to Counter-Currents and its broader project, as well as the interests and expertise of our writers.)
To get full access to all content behind the paywall, sign up here:
Paywall Gift Subscriptions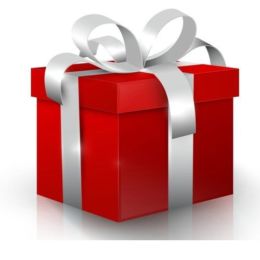 If you are already behind the paywall and want to share the benefits, Counter-Currents also offers paywall gift subscriptions. We need just five things from you:
your payment
the recipient's name
the recipient's email address
your name
your email address
To register, just fill out this form and we will walk you through the payment and registration process. There are a number of different payment options.
Notas
[1] Ralph Peter and Graham Coop, "The Geography of Recent Genetic Ancestry across Europe," PLOS Biology, vol. 11, no. 5 (May 7, 2013): e1001555. doi:10.1371/journal.pbio.100155
[2] "Stepped over" en el original en inglés (aclaración del traductor).
[3] Kevin MacDonald, "Empathy and Moral Universalism as Components of White Pathology: The Movement to Abolish Slavery in England," The Occidental Quarterly, vol. 13, no. 2 (Summer 2013), pp. 39-63.
Enjoyed this article?
Be the first to leave a tip in the jar!