White Nationalism vs. Racially-Conscious White Ethnonationalisms

Part 2
Asier Abadroa
3,977 words
Part 2 of 2 (Part 1 here)
Domination by a Herrenvolk
What is described in the previous section has fundamental effects, because it is meaningless to assume that the future white nation is going to be dominated by any particular ethnic group.
First, even if all the white peoples of the world were to become White Nationalists today and immediately unite into a single State, there is no single ethnicity that could account for more than 15% of a unified white nation's population.
Second, if we do not consider a country as a white ethnostate or pluri-ethnostate until it is explicitly White Nationalist, evaluating peoples in terms of which are less degenerate or more numerous in our current historical moment are pointless.
Third, the question of which will be the majority ethnic group in a future racial nation is unpredictable, because it is likely that not all white peoples will wake up in time before drowning forever amidst the tide of color, or that only a part of them will manage to secede and take power in only a part of their present countries, or that some of them will simply emigrate. (Would ethnonationalists deny asylum to persecuted and racially conscious white peoples such as the South Africans?)
But the white nation will not be created under the flag of a single country, since it will be done voluntarily. Its birth might take place in several ways. If I were asked in what way specifically, I would answer with something along these lines: A couple of countries, perhaps some of the Visegrád Group, might be expelled from the EU because of their refusal to accept invaders, or simply elect the "wrong" governments; they then might ally with each other because they will be considered pariahs. It is then possible that other countries might follow the same path, and an alternative European Union, opposed to the original, might form among them. This could be the embryo of a future federal white nation comprising identitarian states. And in spite of what some people think today, it could ironically end up being that the future white nation could begin with a union of small countries, rather than large ones, out of necessity.
Just keep in mind that the best trump card for white survival is likely to involve the resettlement of white peoples. However much we may value ethnic differences among whites, the one thing that White Nationalists cannot lose focus on is that in no way can ethnic differences become more important than the very survival of the race as a whole — should the two interests ever come into conflict, which does not necessarily need to happen, but it is a possibility to be considered.
Secession and annexation, separation and union
The second of the two arguments mentioned in the conclusion of Dr. Johnson's essay was that ethnonationalism would supposedly be more "politically realistic," and that white unionism offers "no concrete path to white survival." But as I have already said, a political union of White Nationalist countries, or even the secession of White Nationalist territories that subsequently integrate into a racially-conscious white nation, has the appearance of being much more realistic, plausible, and peaceful than the simple suggestion of "give up on democracy, not America."
Therefore, equally incorrect is Richard Spencer analogy, who is described as being "certainly consistent" for having been a supporter of (I suppose) a white nation at the same time that he "favored Russian imperialism over Ukrainian nationalism, the United Kingdom over an independent Scotland, the European Union over an independent United Kingdom, and Spain over an independent Catalonia." In reality, none of this implies consistency, nor is it related to white unionism, because the latter does not imply a strategy as simple as believing that anything that enlarges or maintains the size of white countries will lead to a united white nation, nor that the unitary and centralist model of the State is preferable to the federal one. Being a white unionist does not mean unthinkingly advocating the creation of ever-larger white states per se, but rather the creation of a genuinely white nationalism among the population and the subsequent unification of politically-liberated states.
Would it make any sense to believe that the union of two white states — such as Norway and Sweden, for example — under racially masochistic governments would put us one step closer to a united racial nation, or to believe that the separation of Czechia and Slovakia takes us further away from it? I think not.
From the point of view of a white unionist who believes that the one white nation should be a federal State in which the federated states correspond to ethnicities, it may be perfectly logical to support the secession of regions such as Catalonia. In such a white nation, Scotland could constitute a federated state, while other artificial states that are the products merely of dynastic links or geographic-administrative units would cease to exist as political entities. Within this national structure, Catalonia would be one of the federated states, and Spain would not exist as a political entity. Neither would the United Kingdom or the European Union, or Ukraine and Russia (without its racially alien zones), become federated states on equal terms, to cite the examples used in the above analogy.
But as White Nationalists, secession or annexation of territories per se is not our struggle. Our goal is to make White Nationalism rule, and only then can we talk about how ideal it would be for us all to form a united nation. Therefore, secession or annexation (and separation or union) of territories can only make sense to us in the context of, and to the extent that this benefits White Nationalism's overall interests.
As long as this does not happen, and for as long as there are no White Nationalist countries, secession or annexation by itself does not affect us at all. It is not our problem. Would it bring us anything positive if Catalonia becomes independent, when the Catalan secessionists intend to give the right to vote to hundreds of thousands of non-white invaders and Catalan nationality as well as a gift? Obviously not. How would that benefit the interests of the white race or of the Catalan people themselves? But secessionists around the world are not always pro-miscegenation, as in the case of Flanders or northern Italy, where it is led by identitarian parties. Could their secession be a good thing? In such cases it would have a better chance of being so.
Strategic secession may be one of our best tools to carry out the White Nationalist revolution peacefully, and some ethnonationalist sectors could jeopardize this strategy. When white-ruled South Africa ceased to exist, white South Africans had the opportunity to create a separate ethnostate for themselves, but they did not because they didn't want to give up the country's capital and the other wealthy cities that they had built, but which were by then flooded with blacks. The result is that today they are suffering in a genocidal situation in their multiracial country, which has cost tens of thousands of victims.
The next country that is forced to make this choice will most certainly be the United States. White Americans are already only 58% of the population, and the clock is ticking. There is no time to make mistakes, nor room for childish pride in believing that yes, we can do it alone.
Secession from the most racially invaded areas of our countries, whether they are in the United States, Russia, or on the European continent, does not mean giving up forever on regaining all of our territory, but it may be an essential strategic requirement. If the Visigothic Spain of the eighth century had not regrouped in the small Asturias, renouncing the rest of the peninsula, they would have had no way to undertake the reconquest of their lost territories in later generations.
In this way, secession can be a good tool for the white cause, and ironically, it is white unionism that can make the most viable strategic political use of it. Ethnonationalism could be a hindrance, because it seems to have a lesser predisposition to divide the same people, even if there seems to be no way to save the whole of it. For example, the creation of communities like South Africa's Orania might involve more ethnic mixing by white individuals fleeing from elsewhere. This would be an example in which a disagreement would arise between those who would prefer to maintain ethnic differentiation at any cost and those who want to maintain the unity of the state's territory, as if they were civic nationalists, even at the price of the disappearance of the entire race.
Sovereignty
The theoretical right to sovereignty is wielded as an argument for creating a multitude of ethnostate taifas rather than a racial nation. It seems rather naïve to believe that the right to sovereignty is something that small countries enjoy in the real world, or that all countries are equal because "no matter their size, they are considered to be equal under international law". Similarly, it is also childish to believe that the use of military force is the only way to violate that right. There are a multitude of ways in which strong countries can force small countries to submit to their will. Sovereignty is a concept that is only available to very few states in the world. The weak only have the rights that the strong decide to give them. This sovereignty, therefore, however legally recognized it may be, is fictitious. It exists only on paper and in fairy tales. There is no peace in Nature. The real world is in a permanent state of struggle. The fact that countries are not directly engaged on the battlefield all the time does not mean that they are not engaged in other kinds of war. It should not be necessary to read Clausewitz to realize that war is the continuation of politics by other means, and that peace is the continuation of war by other means.
The criterion for knowing when a State is really sovereign is not whether it can be destroyed from outside, but whether it has the capacity for autarchy and is able of withstanding international pressures without paying a prohibitively high price in the process. Only self-sufficient countries are capable of being truly sovereign. A dependent country cannot be sovereign. If a small country is pressured by a superpower, it needs a protector. And, as Jean Thiriart said, "He who seeks a protector, finds a master."
The welfare of tiny countries like Monaco depends entirely on its good relations with the countries that surround it and those that supply it with necessary resources. Generally, Monaco even copies the laws of France. Thus, it is not really an example of a sovereign state. If Monaco did something that annoyed France, France obviously wouldn't need to occupy it; it would introduce harmful tariffs, cut supplies, harm certain business sectors, and so on. France could provoke an apocalypse in Monaco if it decided to, or could even provoke a popular rebellion against its government. It can destroy or manipulate Monaco without setting foot on an inch of its territory. Moreover, Monaco is exclusively urban, so it would not even be in a position to become agrarian in order to achieve self-sufficiency even if its people had the will to do so. But this won't happen, because Monaco understands the nature of its relationship with France.
Racialism and localism
Gregory Hood is accused in Dr. Johnson's essay of thinking "both very big and very small." But there is nothing wrong with that. Environmentalists seem to have done well to "think globally, act locally." That hasn't stopped them from acting at the state level when necessary.
As Alain de Benoist and Charles Champetier's Manifesto for a European Renaissance states:
The nation-state,[1] engendered by absolute monarchy and revolutionary Jacobinism, is today too big to manage small problems and too small to deal with big problems. On a globalized planet, the future belongs to the great ensembles of civilization capable of organizing themselves in self-centered spaces and of endowing themselves with sufficient strength to resist the influence of others.
Unlike de Benoist, I am a racial nationalist and do not seek only a union of the Old Continents' countries, but a worldwide racial union including all peoples of European race, as opposed to seeking the creation of several white blocs that will fight and compete with each other, which is what has been going on for far too long.
Sovereignty does not only reside in the State. The State loses its sovereignty over a territory if the population within that territory is not willing to comply with and enforce the laws. Regimes fall because they lose authority and sovereignty over their citizens. That is one of the reasons why the System is so interested in replacing us even in those areas that are the most distant from the centers of power, such as the countryside. And it is also one of the reasons why secession may prove to be a viable method of implementing white identity politics.
Ethnic identities and the racial nation's internal divisions
We racial nationalists are accused of being unconcerned about the white race's various ethnic identities, and thus of leading them to their destruction. The reality is that ethnic cultures would only be at risk of being destroyed in a white nation if cultural issues were the responsibility of a central State (which there is no need for, and which I myself oppose), and if massive population transfers from one federated ethnic state to another were allowed (which should also be the domain of each federated ethnic state, being fully empowered to deny residence and work permits to whomever it wants and to limit the number of immigrants of other ethnicities as much as it desires).
These two policies alone would be enough to guarantee the survival of the white race's internal subcategories within a united racial nation. Advocating white national unity in no way implies that the cultures that emerge as branches of that common cultural trunk are irrelevant and that they should, or will, disappear. Each ethnic federated state should have complete autonomy in terms of cultural, linguistic, and other, related matters. And if a small country such as prosperous Switzerland can have four languages, there is no reason why a single white racial nation would have to speak one language or have a homogeneous culture.
Why a white federal nation and not a white unitary state?
Are these two things hasty concessions by a side that, lacking arguments, is beginning to retreat to new lines of defense, as Dr. Johnson's essay seems to suggest?[2]
Not at all. The logical culmination of a white nation would be a federal State. Why? Because there is no single identity. This means that the more differentiation there is, the more autonomy is necessary to maintain a cohesive society. In other words, what we are is made up of different concentric circles of identity: the individual, the family, ethnicity, race, species, and other taxonomic categories.
Those of us who follow Counter-Currents know that our species has races that are too different to coexist peacefully within the same territory and under the same government, which is why I do not need to go into it. We also know, from historical experience, starting with that of the United States, that ethnic groups from all corners of the Old Continent, and from all languages and religions, are able to integrate and live together as compatriots, even within the same cities and neighborhoods — albeit it is something that does not need to happen at this time.
Thus, it is not rational that there should be the same degree of independence between the ethnic groups of one race as between one race and another. The autonomy that a race's ethnicities must have among themselves is, logically, less than the autonomy that the races must have among themselves, because the differences among the former are less than among the latter. At the same time, human rights exist because we give more importance to other people, even if they are of another race, than we would give to a wild boar, for example. And the death of a wild boar affects us more than the death of a fly. And so on.
The death of the nation-state is inevitable, one way or another
Dr. Johnson's essay reproaches Hood for saying the following:
Our fate will be decided as whites. Thus, we must act as whites. It will not be as members of different nations.
It makes no sense to say that whites have no chance of victory because they think as individuals and are going up against racial groups that think as a race and fight as a team, and at the same time to say that whites need not fight as whites, but as ethnicities of different nations. Otherwise we would be promoting an ethnic "individualism" or autocentrism instead of teamwork at the racial level, while blacks defend their interests as blacks and not as Xhosas, Pygmies, or Tutsis. The way to maximize our efforts through teamwork is to expand the team as much as possible. We know that living with other races creates dysfunctional teams, because the differences between the components of such a society are too significant. But this is not the case with intra-racial ethnicities, amongst which the differences are so small that it is even difficult to identify them . . . and that is why ethnonationalists need to resort to an assortment of cultural characteristics (which are in fact quite subjective, as they are often contradictory) rather than purely identitarian (genetic) ones.
This means that the accusation that this "seems to allow our enemies to define us" is also incorrect. In reality, we do not need to rely on our subjectivity, nor on the — lesser — subjectivity of those who see us from the outside. We do not need our enemies to define us; racial statistics do, precisely those that we use as arguments for the separation of the races, but which, at the ethnic level, indicate no significant differences between us.
Finally, it must be said that globalization is not a reversible fad, but an inevitable historical stage brought about by technological advances, especially in communications. No one can undo these advances by destroying our satellites and returning to agrarianism, for such a nation would be quickly conquered by more technologically advanced countries. Whether we like it or not, the race that does not fight as a race but as disconnected ethnic groups will be at the mercy of others that do.
Those who argue from geopolitics are right about one thing: the geography of States, while ignoring other factors, makes them natural enemies or allies. The division of a race into various states implies different interests in the short and medium term for them, and this only serves to divide us and force some peoples to ally themselves with racial aliens against brotherly peoples. This divisive factor can only be circumvented by the political union of genetically-related peoples. We must not give geopolitical concerns a single opportunity to divide us. As White Nationalists, the bottom line for us must be biopolitics.
Many think that the Spanish Reconquista took place as the result of a permanent union between white Christian kingdoms that were fighting against North African Muslims. This was not the case. The creation of taifa kingdoms among the Muslims, and the division of the Spaniards into various kingdoms, in fact led to shifting alliances of Christians and Muslims against other Christians and Muslims. It was not without reason that the Reconquista took more than seven centuries when it could have been completed in a few generations. This division into several kingdoms, with their cheap ethnocentrisms, endangered the victory and survival of all the peoples of the peninsula, and by extension, all of Europe. That is what petty nationalisms always do, and that is what they will always do.
If we don't unite as whites and defend ourselves as whites, some of us will end up looking for allies in China, or simply send their own invaders to other white countries, as some anti-immigration parties promote here on the European continent. As a racial nationalist, I consider the result of expelling aliens from my country at the expense of another white country to be a net gain of zero.
In conclusion
White Nationalism does not consist of seeking the union of white countries at all costs, nor in renouncing the struggle at the state or "national" level, but in thinking globally of the white race as a political subject rather than in terms of old, artificial nationalisms based on non-biological criteria.
The white nation is a perfectly feasible reality in the future, as white peoples free themselves politically from the racial-masochist poison. But when we say that whites must fight as a race and not as ethnicities, this also has immediate implications that are more advantageous than the ethnonationalist strategy, since it does not refer so much to a possible external threat against a united white nation in the future, such as from China, as to the here and now, at a time when our race's main problems are internal, within our own countries. This threat emanates from other races that hate all whites and intend to turn us into a persecuted, and perhaps eventually exterminated, minority. The logical consequence of prioritizing our own ethnicity or people over our race is a kind of selfishness detrimental to all parts of the white race.
We do not want a united racial nation under the flag of a single country, nor a Herrenvolk — whether degenerate or virtuous — and that is precisely why the union of the whole race is necessary, as opposed to the imperialism of the largest of its artificial states, as is the case at present.
White racial unionism has a plausible, peaceful, and realistic strategy, as opposed to an ethnonationalism that claims more utopian methods, is prone to causing more violence, and calls for "all or nothing" in terms of each country's territory, without being clear about how it will be able to achieve the all.
In short, white federal unionism implies less war, less utopianism, and more ideological coherence.
In the long run, the federal racial nation is both inevitable — if we want to survive — and desirable. This is so according to the logic of the concentric circles of identity, because the confluence of our efforts would not result in the simple creation of an aggregate, but in an exponential increase. It is also the case in terms of sheer coherence, because only emotional and exogenous motives can lead White Nationalists to cling to old national conceptions based on the borders of current states, which are mostly derived from wars and dynastic unions. And it is likewise so because an overemphasis on the eternal perpetuation of ethnicities — especially before the white revolution — can be strategically disabling, and because the alienation caused by multiculturalism within increasingly artificial states will cause petty nationalisms to become less and less of a mobilizing force. And fortunately, a generational evolution seems to be taking place, both within and outside White Nationalism, and the new generations seem to be identifying less with this outdated concept.
*  *  *
Counter-Currents has extended special privileges to those who donate $120 or more per year.
First, donor comments will appear immediately instead of waiting in a moderation queue. (People who abuse this privilege will lose it.)
Second, donors will have immediate access to all Counter-Currents posts. Non-donors will find that one post a day, five posts a week will be behind a "Paywall" and will be available to the general public after 30 days.
Third, Paywall members have the ability to edit their comments. 
Fourth, Paywall members can "commission" a yearly article from Counter-Currents. Just send a question that you'd like to have discussed to

[email protected]

. (Obviously, the topics must be suitable to Counter-Currents and its broader project, as well as the interests and expertise of our writers.)
To get full access to all content behind the paywall, sign up here:
Paywall Gift Subscriptions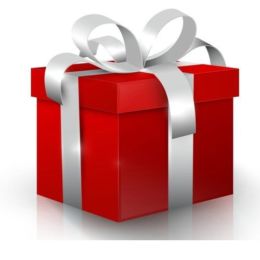 If you are already behind the paywall and want to share the benefits, Counter-Currents also offers paywall gift subscriptions. We need just five things from you:
your payment
the recipient's name
the recipient's email address
your name
your email address
To register, just fill out this form and we will walk you through the payment and registration process. There are a number of different payment options.
Notes
[1] Warning: polysemic word.
[2] From the essay: "I have lost count of the times I have heard the imperialist argument put forward and then taken back at the last moment by saying we need 'an imperium . . . or maybe a federation . . . or maybe an alliance' as if there is no essential difference between a single white state and a group of white states in a federation or an alliance."
Enjoyed this article?
Be the first to leave a tip in the jar!