White Nationalism vs. Racially-Conscious White Ethnonationalisms

Part 1
Asier Abadroa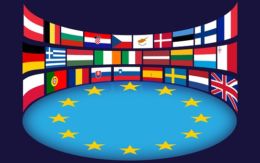 3,648 words
Part 1 of 2 (Part 2 here)
This is intended as a response to Dr. Greg Johnson's essay, "Against Imperialism." However, it in no way implies that this is the only possible answer, nor does it pretend to speak for all supporters of a single white nation, who cannot be represented by only one author, just as not all ethnonationalists will identify with the same current as the one expressed in Dr. Johnson's essay.
Although I start from a contrary position, I am convinced that the differences between the two sides are not as insurmountable as it may seem, and that we can consider ourselves one movement rather than two. In fact, I will also specify where there may be a bridge of understanding between the two positions, which is why this type of debate does not have to be divisive.
Terminology
Before getting into the subject, there are several terms that will be used in this discussion that might be misleading given their various meanings, so it is worth clarifying them.
First, we must categorically reject the term "imperialist" as a designation for someone who wants a single white nation. Francis Parker Yockey is far from representing the majority of this tendency's supporters, and the word "imperialism" has a negative psychological charge due to its association with such concepts as one ethnic group imposing itself by force on others, or an absolute hegemony by one ethnic group over others. This is an idea that is later explicitly reinforced in the text, as if this is an inevitable consequence. The reality is the opposite, as we shall see, and it is precisely those who have practiced petty nationalisms who are to blame for the reputation that this term currently has.
For this reason, and because it is almost never used with the same meaning as given in the aforementioned essay, and also because of the patent polysemy of the word imperialism (which is very prone to provoke fallacies of equivocation), we must refuse to use this term to define the side that has a preference for a single white nation.
The comparison made between the two definitions does not seem very equitable, either. To be fair, if an ethnonationalist is someone who wants "a world in which every distinct people has the right to a sovereign homeland," then a racial nationalist is someone who wants the same thing, by who replaces the word "people" with "race." The main difference would be that, in practice, in the first case sovereignty would be a fiction, while in the second case the State would be large enough to make it a real thing. If correct terminology were used to define this debate, it would be understood as White Nationalism versus racially-conscious white ethnonationalisms.
Let's not forget that the term nationalist in our milieu is always accompanied by the adjective referring to that which the individual considers his or her nation. I consider the white race to be my nation, and therefore, I am a White Nationalist. But, if someone considers his nation to be that of a particular ethnicity, in what sense can he call himself a White Nationalist? To say "I am a White Nationalist and I want independence for my ethnicity" is as contradictory as saying "I am a Spanish nationalist and I want independence for my Basque Country," or for a Scot to say "I am a British nationalist and I want independence for my Scotland." It just doesn't make sense.
And, in particular, those who use the word "ethnostate" as a term referring to a State based on ethnicity and not on race cannot also claim the term "White Nationalism" as their own without falling into a double standard and an additional contradiction.
I think this can hardly be refuted, but since I doubt very much that the author of the magnificent The White Nationalist Manifesto is going to grant us the right to seize the term (that would be something!), and also in order to avoid confusion, I will henceforth use the generic name "racial nationalism," or the more specific "white unionism" to define those on my side.
On the other hand, the definition given to "nation-state" and "people" is also entirely debatable, but for the sake of brevity I will simply choose to avoid those terms as much as possible.
Some false preconceptions about white unionism
Much of the criticism of white unionism is based on absolutely false premises, such as that racial union should be achieved by force or that internal cultures must be eliminated by homogenization through pruning the branches of our cultural and genetic tree.
For example, it is not true that, if there were only one white State, "we will not be able to defer all the other divisive questions, either. For if there is only one white state, there can be only one answer to such questions as capitalism versus socialism." If that were so, then the different regions of each ethnic state would not be able to do so, either, since not all members of an ethnicity have the same views on abortion, religion, and so on.
But fortunately this is not the case, because there is no reason why a federal nation could not grant autonomy in such matters to various territories within it. If China under the Communist dictatorship had special economic where capitalism was practiced freely as an experiment — and whose economic model has since been copied to a large extent by the rest of the country — then surely this autonomy can also be granted within a white nation, even at the most local level, such as cities or counties.
In fact, pilot projects are sometimes carried out in only a few towns or cities, and this is something that I believe should be developed to its full potential, especially as an excellent vehicle for reducing people's sense of alienation. If it were to be decided, there is no reason why within each ethnic federated state there cannot be anarchist micro-societies, homosexual villages, Amish reservations, pagan communities, or anything else where there is sufficient demand. Therefore, a federal nation can be politically, culturally, and genetically as diverse as several independent ethnostates.
Wars
According to some ethnonationalists, ethnonationalism would promote peace, while white unionism would endanger it. The reality is quite the opposite.
In any case, the creation of States based on ethnicity would seem a priori to imply, at the very least, the same degree of warlike conflict as those based on race, given that ethnostates are not the norm, but the exception. For this reason alone, both the ethnonationalist option and the white unionist option therefore imply breaking with the status quo of current borders and would pose at least the same risk to peace. If we add to this the fact that ethnicity is much more difficult to delimit than race, and the fact that the amalgam of cultural aspects that are used to define what a "people" is consists of various characteristics that almost never coincide with each other (one could say that the Germans are not a people because they follow two different religious confessions, the Scots are not be a people because they have three different languages, etc.), then the implications begin to weigh more heavily on the side of ethnonationalism than on the side of unionism.
But let us now see what historical experience tells us. Despite not being governed by the people and political ideas we want, the closest example there is of a united white nation at present is the European Union. Not only has it been implemented and carried out peacefully, but it has itself greatly contributed to creating a lasting peace among a multitude of peoples who had previously continuously slaughtered each other in wars over ethnic differences, territorial disputes, religious conflicts, and so on. This therefore debunks the first of the two arguments summarized in the essay's conclusion: namely, that white unionism would, for some strange reason, lead to more conflict, when ethnonationalism has in fact always been one of the main causes of wars.
But it also discredits the second, concerning realism. Ethnonationalist arguments seem to rest on the assumption that, for some reason, white political union is a utopia, when in fact it is the direction in which we are already moving. Despite the noise around Brexit, the truth is that, in seven decades of history, only one of the EU's 28 member states has decided to leave it; and moreover, it did so mainly because many voters were convinced that immigration would be reduced by it. Not only that, but there are currently seven other countries waiting to be approved for EU membership. Thus, if, despite the anti-white and pro-migration bureaucrats who control it, progress is being made towards total political unification, just imagine how much easier it would be to achieve true union if the EU elites actually acted in the interests of our own peoples and not those of the non-white peoples invading us.
In fact, in a sense the European Union is already a country. We have common laws at the European level, we have a European Parliament, we have a European currency, we have several common institutions, and there are no internal borders within the Schengen Zone, which is composed of 26 countries. Moreover, if it were up to me I would exchange this internal mobility for other types of common institutions more appropriate for White Nationalism, such as a common army that would only be used against external forces, strict common external borders and, above all, a single Ministry of Foreign Affairs and a single form of diplomacy. Otherwise, geopolitics would continue to divide us and pit each of our interests against each other.
Yet another example would be the United States, where the political unity of various white peoples has long since been achieved, fortuitously and unconsciously. The latter is an additional argument because, if in the United States a united white nation was achieved inadvertently among those from all European backgrounds, long before White Nationalism was formulated as a doctrine, then it can certainly be achieved in a conscious, directed, planned, and peaceful way, especially after having learned from historical experience about mistakes that should not be repeated.[1]
On the other hand, like the United States the Roman civilization of two millennia ago is a good example of what whites can achieve together — achievements could not have accomplished as a mere alliance of "sovereign" peoples — but it does not serve as an example of white unionism. It is rather an example of a people who were very good at conquest and ended up imposing their culture on half of Europe (and on the other side of the Mediterranean as well). Empires are nation-states that decide to extend themselves by dominating others, and that is why the Roman Empire took the name of the nation-state (or rather, city-state) that originated it.
But there are other reasons why ethnonationalism would entail much more risk to peace than racial nationalism.
One could argue that this only implies that there would be fewer wars under racial nationalism, since fewer parties would have the power to go to war, but that the wars that did occur would be deadlier because they would be on a larger scale: between whole races rather than between small countries. But this is also false, inasmuch as countries need to agglutinate in large military alliances such as NATO, anyway, so the risk of large continental blocs going to war and dragging us into unnecessary wars is exactly the same — as the activation of NATO's Article 5 would imply; or as the world wars, which were waged between nation-states, showed. The only difference is that, while the racial nation prevents wars between independent nation-states — which constitute the vast majority of wars – ethnonationalisms, on the contrary, encourage them.
And this is not the only problem. It is common for ethnic groups to have geographical disputes among themselves, because ethnonationalisms often aspire to recover all the territories that their peoples possessed at some time in the past. This is a recipe for disaster. But, thanks to the fact that the differentiated evolution of the races could only take place through great quasi-continental geographical isolation, we find that the races are often naturally separated by geographical boundaries such as oceans, seas, deserts, mountain ranges, and so on, which is almost never the case with ethnicities. This greater geographic isolation of a racial state makes race wars much less likely than those of petty nationalisms, either separately or between other types of military blocs and macro-alliances.
As for the problem of putting "all our eggs in one basket," it has an easy solution: a right of secession based on issues that directly threaten the survival of the nation.
Thus, the white federal nation, as a single nation, would prevent warlike confrontation between the ethnic groups that compose it and makes wars in general more difficult, and at the same time, as a federal nation, it would allow its various ethnic groups to create their own laws in their own territories and to have full autonomy over matters related to their own cultures, such as conducting education in their own languages, and so on. In fact there are only a few matters that need total centralization.
Double standards regarding the US  and Europe
It is precisely this more tenuous line of ethnicity's nature that makes ethnonationalism self-negating, since it is as commonplace to find ethnonationalists who believe that the United States is one country as others who believe that it is several, or that it is a part, along with others, of a larger one (such as the Anglosphere). Because it is much more subjective, ethnonationalism is a doctrine that can be interpreted in multiple ways — as many as there are different ways of defining what a "people" is, and which make it depend on multiple cultural characteristics.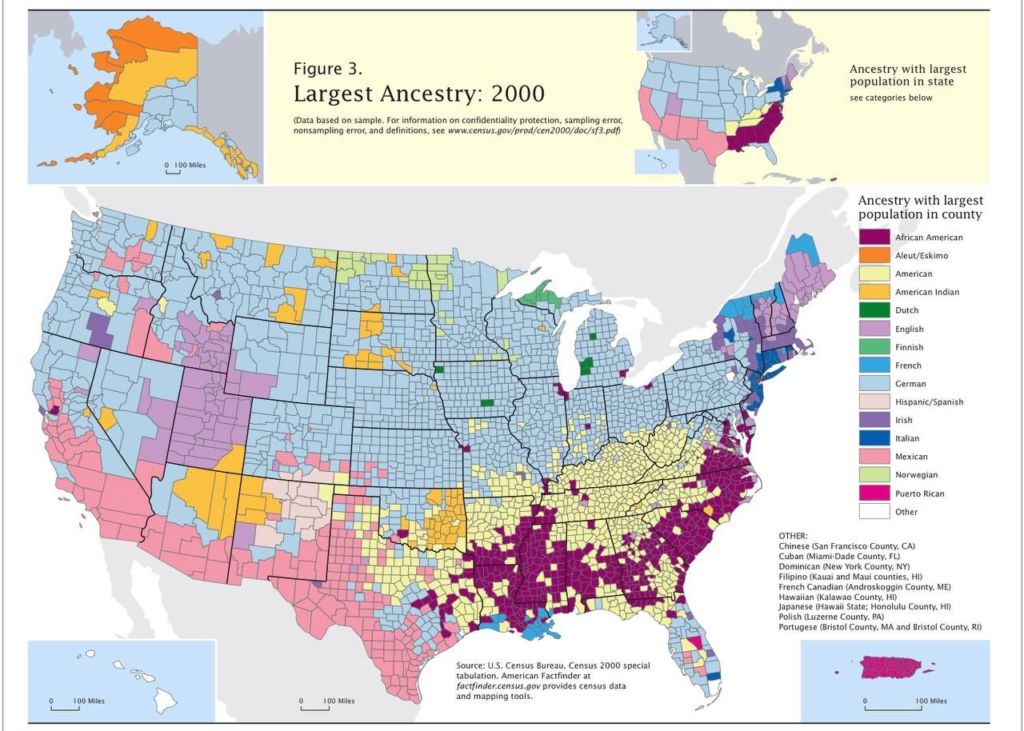 As a result of this fortuitous and unintended development that I have mentioned, the states within the United States are unfortunately based on artificial and non-ethnic borders. And here comes into play yet another contradiction of the American "ethnonationalists," who seem to care a lot about ethnic differentiations in Europe but not so much within their own country, adopting for themselves the most classic (Anglo-Saxon) form of imperialism. Confronted with this fact and feeling cornered, they borrow an argument from the race mixers (!): "Oh, ethnicities are somewhat mixed in the United States . . ." As if they were not also partially mixed in the United Kingdom, France, and other countries they support carving up! Furthermore, following the reasoning stated Dr. Johnson's essay, this would also be an argument for resisting more ethnic mixing, not going along with it.
Ethno-cultural differences matter, but they matter everywhere; not only outside the United States. If this matters, then America is not one country; it is several. The only thing that unites whites in America is their race, rather than a single ethnicity or a single culture.
This double standard of encouraging divisions within Europe while defending American unity cannot but arouse distrust among European whites in the face of a country that, in Zionist hands, has always sought to divide and weaken Europe in order to better dominate it.[2] The worst thing that the racially-conscious whites of the US could do is to continue the policies of their present governmental leaders, who consider the European continent as nothing but an economic and political rival to be neutralized and subdued (because we Europeans know very well that there are a multitude of ways to dominate countries beyond crude military invasions, which is what makes the sovereignty of small countries a fiction). The last thing that White Nationalists should do is to justify the Nazbols and their absurd theories about geopolitical blocs, as opposed to dividing the world in terms of biopolitical blocs, as would be natural and consistent with our ideas, which are based on biology rather than geography.
There is no doubt that the vast majority of ethnonationalists in the US hold this position honestly, and are not hypocritically or politically "self-serving" (in fact, in the long run it would not serve American interests, either). But it is a position that is objectively indefensible. No one can seriously question that in Spain, where the Romans first gave us territorial unity more than two millennia ago, the various ethnic groups have remained differentiated during all that time; nor is it the case that in a country that has received millions of immigrants from Europe, namely the United States, the various white ethnic groups have somehow simply dissolved like a sugar cube.
Even if that were true, then states such as the United Kingdom would also be a single people rather than several today, because their white ethnicities would already be mixed together (for much longer than in the United States). Likewise, the US would not be a whole country, but would have become part of the same state along with Canada, Ireland, and/or Australia. In what sense is an American Southerner more ethnically and culturally similar to a New Yorker or someone from the West Coast than an American is to a Canadian? Why is an ethnically Irish person Irish if he lives in the UK, but becomes an American if he lives in the US? How could there be no genetically intermediate whites in the world, but there are in the US? This is obviously a double standard.
By not contemplating these questions, American "ethnonationalism" responds more to (dying) emotional motivations tied to particular personal histories than to rational motives based on genetics, or even culture. It is simply a rehashing of old disunionisms that have done so much harm to our race as a whole, and is an obstacle to white liberation.
If Americans — only whites, of course — are a people (in the ethnic sense of Volk and not the Latin populus) because they almost all speak English (wouldn't that make them English?), then the Irish would be distinct from those living in the small, unpopulated Gaeltacht. It is difficult to summarize the number of contradictions this idea implies.
Sorelian myths may serve to convince the masses, but the elite should not be guided by emotional issues — either "the Roman Empire was glorious" or "some of my ancestors came to America in the seventeenth century." Both of these non sequiturs are wrong on several levels. Nor should we draw boundary lines that are clearly arbitrary.
When should the racial state be created?
One might also assume that we are discussing a white nation that will be created in the present day. Therefore, in order to avoid confusion, it is essential to specify at which point along the roadmap to a white nation each stage corresponds, and also to distinguish what we consider ideal from that which would only represent strategic stages toward achieving that ideal.
What we white unionists obviously seek is not only the existence of a white nation, but a White Nationalist state. Otherwise, it would not make any significant difference. What would be the use of an entirely white nation or a state comprising numerous white countries that are currently independent, if its population's racial consciousness was very much in the minority and unwilling to oppose an imminent invasion of millions of "migrants"? It would be a mistake to consider such a thing as an ethnostate or a racial nation.
What is therefore important is not that the white nation takes shape now, under our present governments and in the present popular mentality generated by the mass media, or in the future generally, but rather after those people who will later comprise it have awakened politically.
That is, it would make no sense for the European Union today to become a white macro-country (in some senses it already is, as I have written) because, unless it were ruled by White Nationalists, it would simply continue to be flooded with invaders, threatening our demographic survival. There would be no fundamental change. Thus, there is little point in having de facto ethnostates, but rather an ethnostate determined by popular will — and not merely a conservative ideology that prefers more regulated and slower immigration. A country with a large percentage of racial aliens but under White Nationalist rule will be of greater strategic advantage, initially, than a State inhabited only by whites but dominated by our current political caste.
The realization of this fact on both sides would be fabulous news, as it would mean that our differences are not as great as some ethnonationalists seem to fear they are.
The simple reality is that there is no point in forcing a white union to come about if there is not yet enough support for one. The only thing that cannot be compromised is our survival. Unlike survival, national union is not determined by a more or less definite time frame. Union is negotiable; it is not a matter of urgency, although the more threatened we feel, the sooner it will take place.
* * *
Like all journals of dissident ideas, Counter-Currents depends on the support of readers like you. Help us compete with the censors of the Left and the violent accelerationists of the Right with a donation today. (The easiest way to help is with an e-check donation. All you need is your checkbook.)
For other ways to donate, click here.
Notes
[1] Yes, there were prejudices on the part of some white Americans against other white ethnicities, but these were motivated mainly by old cultural quarrels that ethnonationalisms promote, such as differences in religion; but the same happens within a people, as attested by the religious conflicts between Protestants and Catholics in many European countries, or even antipathies between the city and the countryside within the same country.
[2] Don't misunderstand me: My major intellectual referents are American (including, of course, Dr. Greg Johnson). I love the American people (populus), whom I fully dissociate from the putrid Jewish imperialist elite that rules them; I admire their history and their achievements. But Americans must not fall into the mistake of thinking that they are strong enough to survive on their own. The last people who thought such a thing were the Germans, and it backfired.
Enjoyed this article?
Be the first to leave a tip in the jar!