6,912 words
Part 2 of 2 (Part 1 here)
Strepsiades Flunks Out
It hasn't gone well. First Socrates bursts out of the Thinkery swearing an oath: "By Respiration, by Chaos, by the Air." The usual places of gods in his oath are occupied by three natural forces. Socrates then rants about a particularly bad student who is "rustic . . . resourceless . . . dull . . . and forgetful." Then he calls this student to come out. And out comes Strepsiades.
Socrates then quizzes Strepsiades on what he has learned. He begins with a rather academic issue, poetic meters, which the practical-minded Strepsiades mistakes for ways to measure grain. Strepsiades has no patience for such matters, because all he wants to learn is "The most Unjust Speech," i.e., sophistry. But Socrates insists that there are all sorts of theoretical prerequisites before one can learn the Unjust Speech.
Then Socrates wishes to talk about the gender of words. Language is the paradigm of "convention," but languages slowly evolve over time and are filled with inconsistencies. Socrates, being a rationalist, wants to make language more logical. But poor Strepsiades does not want to quibble and hair-split about words. He asks in exasperation, "Why am I learning things that we all know?" (p. 144). Socrates says, "For nothing, by Zeus!" This is the theorist's contempt for practical concerns. We're learning this for nothing. That's what's so good about it.
Finally, Socrates forces Strepsiades to crawl under his flea-ridden blanket and come up with a thought, or he's going to be booted out of the Thinkery. The first thing Strepsiades comes up with is how to get out of his lawsuit. He says, "I have an idea. I'll hire a witch to charm the moon out of the sky by capturing its reflection in a mirror, and then I'll put it in a little feathered box. Then the lunar months won't change, so I won't owe the interest on my loan" (p. 146). Socrates thinks that's pretty good. It's not great, but it's an attempt.
But the next thing Strepsiades comes up with is really quite good. He says, "How about when they write out an indictment of me, I take a glass lens and stand a little way off and reflect the sun and burn the indictment off the book?" Socrates thinks that's a great idea! It's applied science, science applied to mischief. This encapsulates the whole thesis of the Clouds about the relationship of natural philosophy and sophistry.
The connection between the investigation of nature and the collapse of morality is the death of Zeus. Only when Socrates shows that we don't need the gods to explain nature does Strepsiades feels completely comfortable behaving badly. Science causes morality to collapse by undermining religious sanctions for moral behavior.
The third thing Strepsiades comes up with, however, is quite shocking, and it leads to his immediate expulsion from the Thinkery. Socrates asks, 'What if you get indicted? What will you do next?' And Strepsiades says that he'll run away and hang himself. That way they can't bring him to trial. It would work, of course, but it seems self-defeating.
Why is this argument the last straw for Socrates? After all the stupidity he's endured with Strepsiades, you'd think that this wouldn't be any worse. But for some reason, the idea of not preserving one's life seems especially offensive to Socrates. Socrates seems to put a premium on self-preservation.
That's very different from the Socrates you get in Plato, who doesn't put a premium on self-preservation but on doing the right thing. The idea of giving up one's life for anything seems entirely irrational for Socrates in the Clouds. Apparently, he values nothing more than his own skin.
The Debate Between the Just & Unjust Speeches
Once Strepsiades has been expelled, he turns to the Clouds for help. The lead Cloud, who speaks for Aristophanes, advises Strepsiades that the only way out of his ruin now is to send his son to the Thinkery. The Clouds also tell Socrates that he had better take advantage of his good fortune right away, because "somehow such things are wont to turn in another direction" (p. 148). The Clouds, in short, are displaying both knowledge of and concern for human affairs.
This is out of character as far as Socrates and other natural philosophers were concerned. They did not believe in the gods of the city, and the natural forces they deified are non-human and unconcerned with human affairs. At best, they are mere gods of the philosophers. At worst, they are an attempt to hoodwink the public. But in neither case would such gods behave as they do here.
Thus, Aristophanes is putting forth a new conception of natural philosophy, which seeks to understand human nature as well, and not just desires, which even the sophists appealed to, but the realm of human affairs that the sophists and natural philosophers classified as ever-mutable conventions.
Pheidippides is finally forced to go into the Thinkery to learn how to make the weaker speech the stronger. But before he goes into the Thinkery, Socrates says, "I'm not going to tell him myself which of the speeches [the Just or the Unjust] is the best. I'll let the speeches teach him." Socrates claims that he is not teaching anything. The arguments themselves are doing the teaching.
Then actors personifying the Just and the Unjust Speech come out of the Thinkery and have a debate.
The Just Speech says:
I will speak then of the ancient education as it was established when I was flourishing, speaking the just things and when moderation was believed in. First, it is needful that no one hear a boy muttering a sound. Next, that those from the same neighborhood walk on the streets here in good order to the cithara teachers lightly clad in a group even if the snow came down like barley meal. Next again, he used to teach them to sing a song by heart standing with their thighs apart. "Pallas, terrible sacker of cities" or "A far-reaching shout," pitched to the harmony that their fathers handed down. If anyone was ribald or added any modulation of the sort they use nowadays . . . he would be thrashed and beaten with many blows as one who had effaced the muses. (p. 154)
So, children are to be seen and not heard. They're to learn patriotic songs. They're to march around in little formations lightly clad so they won't get soft and effeminate. If they try to change the songs handed down from the past, they'll be thrashed for effacing the muses. It sounds like boot camp. This is the old-fashioned education, and it's supposed to produce the virtues the Greeks prized: moderation, courage, piety, and so forth.
It was needful for the boys to keep their thighs covered while sitting at the gymnastics trainers so as to show nothing cruel to those outside. Next again, when they've stood up they had to smooth the sand back again and be mindful not to leave behind an image of puberty for their lovers. (pp. 154–55)
The Just Speech has a fascination with the genitalia of pubescent boys. He's fascinated with the ancient Greek institution of pederasty. He's a little more fascinated by it than might seem appropriate.
At that time, no boy would anoint himself below the navel so that dew and down bloomed on their private parts like fruit. Nor would he make up a soft voice and go to his lover, he himself pandering himself with his eyes. Nor was it allowed to him at dinner to help himself to the radishes, nor to snatch dill or parsley from his elders, nor to eat relishes, nor to giggle, nor to cross his legs. (p. 155)
The Unjust Speech simply mocks the Just Speech as old-fashioned and silly. The Unjust Speech has a sense of progress, that things are getting better and better, whereas the Just Speech has a sense that things are getting worse to the extent that we depart from the old ways. So, the Unjust Speech makes fun of things that are old-fashioned throughout.
The Just Speech says, "Yes, but these are the things from my education which nurtured the men who fought at Marathon." Athens' "Greatest Generation" who beat the Persians. We might have been square, but we were very tough back then. The Just Speech then accuses the Unjust Speech: "But you teach them how to bundle themselves up in their cloaks right away. So then I'm ready to choke whenever someone at the Panathenaea who ought to be dancing holds his shield in front of his haunch . . ."
The point is that today the youth are soft. They're bundled up in their cloaks so they won't catch the sniffles. They don't know the proper warrior dances.
And so the Just Speech says finally to Pheidippides, "In view of these things, lad, be bold and choose me, the stronger speech. You'll have knowledge of how to hate the marketplace and keep away from the baths and to be ashamed at shameful things and to be inflamed if anyone mocks you." An aristocratic disdain for commerce and a strong sense of honor are parts of the old-fashioned education.
"And to stand up from your seat for your elders when they approach." Old-fashioned respect.
And not to misbehave towards your own parents and not to do anything shameful that would tarnish the statue of awe. And not to dart into a dancing girl's house lest you be broken off from your good fame by being hit with a fruit by a whore for gaping at the things there. And not to talk back to your father at all and not maliciously to remind him, by calling him Iapetus at his age, when he nourished you as a nestling.
 Sexual continence and family values.
Of course, the Unjust Speech says, 'You'll be a goody two-shoes. People will think you're just a baby.'
And then, in a passage that is beautiful in some ways as well as funny, the Just Speech says:
Yes, but you'll pass your time in the gymnasium, sleek and flourishing, not mouthing prickly perversities in the marketplace like they do nowadays. And you won't be dragged into court over a greedy, contradicting, shystering, petty affair. Rather you'll go down to the academy and run under the sacred olive trees with the moderate youth of your own age. You'll be crowned with a wreath of white leaves smelling of yew and of leisure and of the white poplar shedding its leaves and in the season of spring delight whenever the plane tree whispers to the elm. But to do these things that I tell you and pay mind to them you will always have a sleek chest, bright complexion, large shoulders, slender tongue, large buttocks, small penis.
This brings us to a strange notion. The Greeks left us statues of mature men with large buttocks and tiny penises. This was considered the height of attractiveness.
The Just Speech continues: "If you pursue what we do nowadays, first you will have a pale complexion, small shoulders, narrow chest, big tongue, small buttocks, big haunch, long decree." Then he says if you listen to the Unjust Speech you'll end up with bad pederasty. He condemns pederasty, but it's apparent he's fascinated with it at the same time.
Now let's examine the Unjust Speech. When the two speeches first come out the Just Speech begins by insulting the audience. He calls them mindless and corrupt, whereas the Unjust Speech flatters them and says, 'No, they're wise.'
Now let's look at the Unjust Speech's refutation of the Just speech. First, he says that he won't let you wash in warm water because that makes people soft. The Just Speech says, 'In our days, the men took cold baths. And yet, who is the toughest of them all? Isn't it Heracles? Well, the Greeks called hot springs the "baths of Heracles." You've never seen a cold bath of Heracles, have you? No? Well, there you are then. If Heracles is the toughest of all, and he took warm baths, then who are you to say that cold baths are necessary to build good character?' That's the first refutation.
It's very important to note that the Unjust Speech asserts that he wants the Just Speech to go first. This is because he can't make a speech on his own. He has to wait until the Just Speech speaks and then he picks holes in what the Just Speech says. He's parasitic on what the Just Speech says.
The next argument is this: the Just Speech says that you shouldn't hang around the marketplace. That's a bad thing to do. But if you look at Homer, isn't Nestor, the wisest of the Greeks, an orator, a man of the public place, the marketplace? Yes? Well, there you go then.
Then the next argument is this. It's against the idea of being moderate. The Unjust Speech says moderate men don't flourish. Nice guys finish last. Villains get ahead. Moderation also denies one pleasure. The sophists were hedonists. Their great appeal was to offer a life of pleasure. "Would they deprive you of boys, women, kottabos [a drinking game], relishes, drinking, boisterous laughter? But what is living worth if you are deprived of all these things?"
"Well then, from here I go on to the necessities of nature." Here we have this notion of necessity. "What if, through the necessities of nature, you have sex with a married woman and you're caught? What do you say to the husband? Well, if you listen to me, you'll say, 'Didn't Zeus get bested in love? Who are you to be any better than Zeus?'" The Unjust Speech appeals to the example of the gods, but the Greek gods are notorious for doing bad things.
The last thing the Unjust Speech deals with is the issue of buggery. To the ancient Greeks, passive anal homosexual intercourse was considered to be dishonorable. Yet, of course, it happened all the time. On the one hand, it was strictly a bad thing. But on the other hand, it was a very common bad thing.
The Just Speech has condemned buggery, thus the Unjust Speech responds, 'Where do all the politicians come from?' The buggered. 'What about all the tragedians?' Well, they were buggered too. 'What about the public advocates?' They were buggered. Then he says, 'What about the audience here?' And you can imagine the Just Speech looking out into the audience and saying, 'Well, he was. And he was. And he was!' Of course, everyone's laughing. 'They're all buggered! You debauchees!' Then he takes off his cloak and deserts to the other side. He's been bested.
The Weaknesses of the Just Speech
Aristophanes is basically on the side of the Just Speech. Yet, at the same time, he recognizes that the Just Speech has weaknesses, which cause him to lose to the Unjust Speech. By analyzing those weaknesses, we can construct a stronger defense of Athenian tradition.
First of all, the Just Speech doesn't know the art of rhetoric, the art of persuasion. Persuasion is an art, which means it is morally neutral. You can persuade people of good things as well as of bad things. So, it's foolish to allow scoundrels to practice rhetoric but not learn rhetoric oneself to fight them. The Just Speech doesn't know rhetoric because he begins by insulting his audience, whereas the Unjust Speech begins by flattering them, which is a clear sign of superior rhetorical skill.
Second, the Just Speech doesn't know how to defend what you could call natural inequality and natural authority. This comes out very clearly in relationship to the gods. Heracles takes warm baths, so why can't we? That's the question. Well, one could answer by simply saying Heracles was the offspring of a god, and you're not. So, maybe Heracles doesn't need to take as many pains to make himself tough as a mere mortal does. We're not on equal ground with Heracles. He's better than us. There's a natural inequality that exists there, and therefore we can't expect to act in the same way.
The same point goes for when he appeals to the example of Zeus. Yes, Zeus is a notorious philanderer. But Zeus is a god, and we are not. Hera is the goddess of the family, yet she also cheats on her husband just as the husband cheats on her. Zeus is the patron of the patriarchal family, yet he's also an adulterer which undermines the family. So, why shouldn't we all be adulterers too? Well, because Zeus is a god, and we're not.
The Unjust Speech basically says we should do as the gods do, not as the gods say. The gods don't practice marital fidelity, but they tell us that we should. Since we're not on equal terms with them, it's possible for them not to practice what they preach. Only if you're on equal terms with somebody is it right to object to their hypocrisy.
When you're a kid, and your parents say they want you to go to bed at nine o'clock, and you say, 'But you don't go to bed at nine o'clock!' The proper response is, 'I'm older than you, and I know what's in your interests, and that's that. So, you go to bed at nine o'clock. It's not equal between us.'
There's a natural authority that parents have over children or gods have over mortals. This authority is based on natural inequality. Parents are wiser than children, and gods are wiser than mortals. But the Just Speech doesn't have any way of defending that, and so as soon as these inequalities are pointed out, he just gives up. That's a deep flaw.
Aristophanes is pointing out that inequality is a lesson we need to learn from nature. Because of inequality, specifically the inequalities of wisdom but also the inequalities of age, there are inequalities of proper behavior. You can never treat your parents as equals, and they can never see you as equals. That's just the way things are. Even if you're much wiser or smarter or better educated, they always see you as a kid. There's an inequality there that can't be erased.
The third weakness is related to the second, which is that the Just Speech appeals to myth and to the poets to back up his education. Yet, the Greek myths were extremely bad sources of moral examples. Now, of course, you could say we are supposed to do as the gods say but not as they do. But still, it would be better to have better myths, better gods, gods that you could actually look up to, which the Greeks certainly couldn't do. So, the attempt to found morality on the Greek gods is a very foolish undertaking in Aristophanes' view.
The fourth weakness of the Just Speech is that he cannot tolerate human failure. This is highlighted by the whole issue of buggery. On the one hand, the Just Speech wants to maintain certain standards of sexual morality. He holds that certain things are dishonorable or shameful. Yet, as soon as he's confronted with the fact that people don't live up to his standards, his reaction is simply to abandon his standards.
Yet if you maintain high moral standards, it is inevitable that, given human nature, people are going to fail to meet them. Thus, one of the costs of maintaining high moral standards is having to be somewhat tolerant of human failings. Because if you have very high ideals, and you can't accept that people will fail to meet them, you will be forced to abandon your ideals.
The Just Speech has no tolerance for the fact that there is a gap between real and ideal human behavior, and, since he can't bring real behavior up to the ideal, he abandons the ideal and gives in to what is real. He lowers his standards because he can't abide any difference between what's ideal and what's real.
The fifth problem is that there is no room for pleasure in the Just Speech's worldview. The Just Speech waxes poetic about the old-fashioned virtues, but he doesn't try to show that old fashioned virtues have their pleasures too. He just says that if you don't comply, you'll be thrashed. But is there anything in virtuous behavior for me, besides just avoiding a thrashing? Pleasure is a powerful motivation. If virtue brings no pleasure, then pleasure becomes a powerful ally of vice.
If these five weaknesses cause the Just Speech to fail, then by correcting these weaknesses, we can offer a much more powerful defense of Athenian tradition. This defense is characterized by a knowledge of rhetoric, which puts it perilously close to sophistry, especially in the eyes of the undiscerning. It also appeals to nature, including pleasure, to guide human action, as opposed to appealing to the gods. This too is dangerous, because to the undiscerning it looks like natural philosophy.
The Conclusion of the Clouds
When Strepsiades sends Pheidippides into the Thinkery, he tells Socrates to be sure to sharpen both sides of his son's jaw and both sides of his tongue. Of course, a two-edged sword is dangerous to whomever wields it, as Strepsiades soon discovers.
When Pheidippides comes out of the Thinkery, Strepsiades throws him a graduation party. They get into an argument about poetry, specifically about Euripides. The son wants to sing a song from Euripides on incest, and the father thinks that's shocking. Words are exchanged, then blows, and poor Strepsiades is beaten by his son. He rushes outdoors and asks for his neighbors to bear witness to this affront, not even thinking that he has undermined his neighbors' willingness to stand by his side by his willingness to cheat them. He's starting to realize that what goes around, comes around.
Then Pheidippides argues that it is right to beat his father: 'Isn't it right for the wise to beat the foolish?' 'Yes.' 'Well, I am wiser than you are, so I need to beat you for your own good.' The only inequality that Pheidippides can recognize is the inequality of wisdom. He doesn't recognize that there's an inequality built into the relationship of parents and children that has nothing to do with wisdom. Even if your parents are foolish, you owe them respect. But that's completely evaporated from poor Pheidippides. He has no respect for his father whatsoever. He only has respect for Socrates. Socrates truly has corrupted this youth.
But then Pheidippides proposes beating his mother as well. That really sends Strepsiades over the edge. Why? It could simply be love. It could also be chivalry. But the fact that the son wanted to sing a song about incest might have suggested to Strepsiades that this is what he really had in mind. But even though it is not exactly clear what taboo Pheidippides has violated, he has gone too far. Strepsiades refuses to hear anymore. We've discovered that the Tongue has power only as long as people are willing to listen.
First, Strepsiades turns to the Clouds and reproaches them for recommending that he send Pheidippides to the Thinkery. The Clouds respond that Strepsiades himself is responsible, because he wanted to cheat his creditors. When Strepsiades reproaches them for not warning him, the Clouds reply "We do this on each occasion to whomever we recognize as a lover of villainous affairs, until we throw him into evil so that he may know dread of the gods" (p. 174). The Clouds, in short, are teaching Strepsiades a moral lesson. Ultimately, they are on the side of the ancestral gods and moral goodness. Contrary to the natural philosophers, nature is not on the side of atheism. Contrary to the sophists, nature is not on the side of immorality.
Then Strepsiades tries to enlist Pheidippides in taking revenge against Socrates. Pheidippides, however, refuses to do "injustice" to his teachers. Leaving aside that this is actually a question of justice, it seems that in the Thinkery, there is at least some sort of "honor among thieves."
Strepsiades then exhorts Pheidippides "Have awe before ancestral Zeus!" Zeus is the god not only of the law courts, but also of the patriarchal family. Strepsiades suddenly realizes that the Zeus he had to overthrow in order to cheat on his debts is the Zeus he needs to preserve his family.
Pheidippides asks if there really is a Zeus. Strepsiades responds "There is!" What he really means is, 'There must be.' Zeus must exist, because the utility of Zeus is now apparent to him. Zeus is an important prop of the moral order. He must exist if the family and justice are to be preserved. To which Pheidippides replies, "Vortex is king, having driven out Zeus." Either he's mocking his father's stupidity by repeating his words, or Pheidippides doesn't really understand Socrates' teachings either.
Strepsiades then addresses the god Hermes for advice. He is probably speaking to a Herm, a block statue depicting the head and genitals of the god Hermes that typically stood outside of houses to ward off bad fortune. Strepsiades' Herm was probably set up to guard his family. Stepsiades imagines that Hermes tells him to burn the Thinkery to the ground, which he and his slaves immediately do, forcing Socrates and his students to flee for their lives. The end.
We're going to find many allusions to the Clouds throughout Plato's dialogues. So, the larger meaning of the Clouds will become clearer as we read Plato.
I will argue that the Clouds taught Socrates the necessity of turning away from studying non-human nature back towards understanding human things. Socrates was looking for wisdom by looking to nature, but he ended up a fool because he was searching for wisdom in the wrong kind of nature. He was searching for wisdom in non-human nature, in very large and very small things, and ignoring the human world. It's only by looking at human nature that you will learn what's right by nature, which will allow you to become a good judge of character and to regulate your actions prudently rather than foolishly.
The Clouds is the first work of what we call Socratic philosophy. But it's not Socratic. It's Aristophanean. The Socratic turn away from non-human nature towards human things and the turn away from theory-centered philosophy to moral-centered philosophy is already in the Clouds. This gave a very powerful impetus to Socrates to turn from being a pre-Socratic philosopher to a Socratic philosopher, or what I would call an Aristophanean philosopher. It's a turn towards what we can call a humanistic rather than a scientific approach to philosophizing.
Socrates attacks Aristophanes in the Apology, but what's most extraordinary about the Platonic dialogues are the open and silent tributes to Aristophanes that appear everywhere. Aristophanes was really the great teacher of both Socrates and Plato and the first philosopher of their type in Western history.
Appendix
Class Discussion About the Clouds
The next session of the class, which focused on Plato's Theages, began with a discussion of the Clouds.
Greg Johnson: Here's an interesting question: in the Clouds, Aristophanes shows how the earlier natural philosophers brought about the collapse of morality and society and therefore paved the way for the sophists. They brought about the collapse of morality by undermining religion. Zeus hurls thunderbolts at perjurers, and you'd never be a sophist if you really believed that Zeus would smite you dead with a thunderbolt. But once science relieved Strepsiades of fear of the gods, the way was clear for him to be a scoundrel, and it led to his corruption and the corruption of his son. So, science undermines morality by undermining religion.
But Aristophanes believes that there is a right and a wrong according to nature. Aristophanes could turn away from traditional religion and traditional morality without becoming a nihilist, because he believed that nature could teach morals. But when you look at the behavior of the Clouds, which personify this kind of wisdom according to nature, they take great pains to recognize, or at least pay lip service to, the gods of the city. But why do they need to recognize the gods of the city if one can appeal to nature to teach morals? What's the necessity of preserving the gods if you have an appeal to nature?
Student: Would it be so you wouldn't be banished?
GJ: Well, that would be an external reason. You don't want to get your fellow citizens angry at you, so you go around paying lip service to their beliefs. But is there another reason besides that?
Student: I don't think that the Clouds are that unlike the Olympian gods, since the Clouds trick Strepsiades and Socrates into doing wrong, and then they are punished.
GJ: And that's not unlike the Olympian gods who are constantly playing tricks on mortals and getting them to be hubristic and then punishing them.
If you look at the contest of the Just and Unjust Speech, one reason the Just Speech fails is his dependence upon the gods in order to back up his moral teachings. That shows that Aristophanes thinks appealing to the gods, at least in some cases, undermines morality. So, that would give even more force to the question. If Aristophanes regards the gods as such bad moral examples, why not dispense with them altogether? Why not toss them out and go directly to nature?
At the end of the play, Strepsiades embraces the gods of the city again. He embraces Zeus and Hermes, both in their roles as protectors of the family. But if Aristophanes could give a non-religious argument for respecting the traditional family, why appeal to Zeus and Hermes? All you'd need to do is teach Strepsiades and Pheidippides what is right by nature. Then you could dispense with the gods.
Let's just pretend that instead of Strepsiades and Pheidippides going to Socrates' Thinkery, they went into Aristophanes' Thinkery instead. And Aristophanes said, 'Look guys, Zeus doesn't exist, and vortex isn't king either, but you should pay your debts, and you should honor your father and mother and be a good guy because . . .' Couldn't you convince them? Couldn't you give them a good, solid, knock-down, iron-clad philosophical proof that certain things are right by nature?
Student: Anarchy emerges. The son beats the father, and he's going to beat the mother. You have complete chaos.
GJ: But wouldn't that be the case only if the conventions were ignored and ridiculed but nothing else was put in their place?
Why is Aristophanes loath to completely substitute nature for the gods? Why wouldn't Aristophanes, if he were alive today, basically say, 'One of the purposes of public education should be to strip away all of people's religious superstitions and teach them the right way of living, which can be justified by a rational appeal to human nature'?
Student: Religion is natural to man, too.
GJ: So, you're saying that one of the things natural to us is having religious illusions? Every religion can't be true. So, even if you're a partisan of the truth of one, if you take it seriously, you must regard all the others as illusory, and you have to come up with some kind of explanation for why people are so prone to these illusions. It seems to be natural.
But still, lots of these illusions give rise to attitudes like slavery or widow-burning. Wouldn't you just want to get rid of those things? Sweep them away? Teach the Hindus and Muslims to respect women? Wouldn't that be a good thing?
Why would Aristophanes draw back from this conclusion? He seems to draw back from it.
Student: He sees disbelief as corruptive of society.
GJ: But the old corrupters are amoral, and he's a kind of moralist. So, why not replace religious morals not with self-seeking and hedonism but with intelligent, rational morals? Wouldn't that be a great step forward in human civilization? What's to prevent that? What's to prevent us from progressing from religious superstition and an ethics based on religious taboos to a morality based on a rational understanding of nature?
Student: Religion gives some people power over others.
GJ: Well, I think that would clearly be part of it, but I don't think Aristophanes is one of these people trying to hold power for himself.
Student: You're going to tell us, right?
GJ: Well, I just want to see what comes up.
Let me raise this question: Can you imagine Strepsiades learning what's right by nature? Have you ever seen Strepsiades to be capable of learning anything by nature?
Student: No. After being in the company of Socrates for a period of time, he learned nothing.
GJ: It's impossible for Strepsiades to have a non-theistic understanding of nature. As soon as he hears about the vortex, he just thinks that's Zeus' son who's overthrown him. And Pheidippides is apparently in the same boat.
Socrates is unaware of human nature and specifically the different types of men. There are some types who can never know what exists by nature or what's right or wrong by nature. And, therefore, if you ask how they know what's right or wrong, they learn it through religion.
However, the play also makes it clear that religions are fickle allies of morality. Put it this way: I think the average American who believes in Christianity is morally better than he would be if he didn't believe in anything. However, if he became too enthusiastic about the Bible, chances are he would be worse than a non-believer. This is one of the dangers. There's a lot of evil in the Bible: 'Go out and kill the Canaanites to the last man.' 'Well, okay. We have to go out and find the Canaanites and kill them!'
I know a professor who's a very Orthodox Jew, who claimed to follow all the laws. A friend of mine who was studying with him asked, 'Well, what about killing all the Canaanites? What if new neighbors moved in next door and you were to go over to give them a house-warming gift and discover Canaanite literature on their coffee table? What would you do?' He was appalled to face this question. He didn't know what he would do. In truth, he's better than his religion, because he wasn't an enthusiast. He was only following the good precepts, not the bad ones.
The capacity to distinguish between the good and bad precepts of religion presupposes, does it not, some sense of right and wrong over above what the religion tells you?
Student: Convention is natural. If you are a student of human nature, you have to acknowledge convention.
GJ: You would have to acknowledge that they're natural, but you don't necessarily have to acknowledge that they're all good. One of the things that's very clear about the Clouds, again, is the recognition that the gods are just as much a source of morality as they are a source of corruption. One way the gods lead to moral corruption is the idea that you should do as the gods do, rather than do as the gods say. Zeus says, 'Honor your father.' Zeus himself overthrew his father. Zeus came from a pathological, dysfunctional family, yet he's the god of the family order. That works fine as long as you recognize that you're supposed to do as Zeus tells you but not do as Zeus does.
The way the Unjust Speech undermines the traditional moral teachings is to ask, 'Why not do what Zeus does? Wouldn't piety be doing as Zeus does? Zeus philanders, so you should too. And if you're caught in the act, you just jump up and say, "Who are you to go against the ways of Zeus?"' There's a recognition that religion is both an extremely powerful way of teaching morals to those who simply couldn't be guided by reason. Yet, at the same time, there's a recognition that religions themselves are somewhat ambiguous in their moral teachings and therefore they have to be carefully managed.
You could manage them and pick and choose among their moral teachings only if you already knew what's good or bad on the basis of nature.
Student: Couldn't it be an obstacle also? Say you're taking a newborn baby and going through the stages of development. If you didn't have religion there . . . If the religion was there, wouldn't you be preoccupied teaching the child the precepts of the religion versus starting them off by teaching them this moral standard according to nature, this objective good?
GJ: But can you teach babies what's right according to reason and nature? Wouldn't you have to wait until they attain the "age of reason"? Freud deals with this issue in The Future of an Illusion. It's not in his own voice, but in the voice of his critic, whose criticisms are so powerful that Freud eventually changed his mind. In this book, the critic says to Freud, 'How can society afford to give up on the use of religion as a moral teacher and replace it with reason, given that reason does not fully develop until after a person's puberty? Would we be able to delay moral teachings until after puberty?' No. That would be an absolute disaster.
I believe Thomas Sowell said that every new generation of children is an invasion of barbarians. Children come into the world amoral, selfish, and wicked. They torment bugs. They torment cats. They torment one another. Barbarians lack social skills, social graces, and sense of right and wrong. The task of education is to civilize the barbarians before they overwhelm us.
If children are left to their own devices, they tend to be impulsive, egocentric, and driven by their feelings. They never learn to strategically suppress their desires, to think long-term about desire satisfaction. They become solipsistic and anti-social. You can't depend on them. They have a tenuous sense of obligation to others. These sorts of patterns are seen in under-socialized or under-parented kids. That is a concern if you're only going to educate your kids about right and wrong when they are 16 or 17. You're going to have uneducable kids, because they'll grow up impulsive and ruled by their desires.
Student: Why can't you teach that to them secularly? Why does it have to be shrouded in religious convention? You don't walk out in front of the car. You can teach that secularly . . .
GJ: You can convince a person that those are good things, intellectually speaking, but unless they're taught that by habituation very early on it doesn't really stick, and that's a terrible problem. This is why inhibiting a child's impulsiveness early on is very good for him, because it gives him a very solid grounding of habit. Then later on he can understand why these are good habits to have, why it's good to be dependable or punctual. But if the has never gotten into the habit of being punctual, then even if you can teach him rationally why punctuality is a good thing later on it's still not going to be the kind of thing that sticks with him and can become the basis of a habit.
Student: Aren't you giving religion a free ride? Religion can be used by tyrants.
GJ: But listen, we've looked at both sides of this issue. We've seen how religion can make you worse or better than the average untutored person. Now, let's look at the good side of it for the moral education of children. Of course, it can warp them and ruin them if it's done badly. So, again, it's got to be carefully managed. But there's a sense in which something like religious education seems indispensable for having a purchase on the minds of young kids.
For instance, most religions teach morals in the form of stories. Now, if you don't use parables from the Bible, you can at least teach them other moral parables, because these things can be grasped. Children don't need a general appreciation of the principles behind them. That can come later. But they need concrete, vivid illustrations of right and wrong behaviors and different consequences. Aesop's fables are great for this.
Religious education is ultimately education in the form of narratives, myths. And there are many other myths besides just religious narratives. Any human being, even with an IQ of 70, can follow simple stories. Narratives have an amazing capacity to cut across the divisions that exist between people in terms of intelligence and aptitude.
Now, the stories have to be carefully managed, and if you look at Plato's Republic, we learn about the myths that have to be gotten rid of, because they're bad examples.
Student: You don't have to lie . . .
GJ: Has anybody here ever told his child the story of the fox and the grapes? Is that story true?
Student: Of course not!
GJ: Then you lied! You lied to your child! Shame on you!
But Plato talks about the noble lie, literally "false story." False stories are not necessarily lies or invidious in a moral sense. You tell kids stories that are false all the time.
'Where do babies come from?'
What's crucially important to understand is that there's a teaching about the relationship of morality and religion implied in the Clouds. We will see the same ideas when we look at Plato's Euthyphro.
*  *  *
Counter-Currents has extended special privileges to those who donate $120 or more per year.
First, donor comments will appear immediately instead of waiting in a moderation queue. (People who abuse this privilege will lose it.)
Second, donors will have immediate access to all Counter-Currents posts. Non-donors will find that one post a day, five posts a week will be behind a "Paywall" and will be available to the general public after 30 days.
Third, Paywall members have the ability to edit their comments. 
Fourth, Paywall members can "commission" a yearly article from Counter-Currents. Just send a question that you'd like to have discussed to

[email protected]

. (Obviously, the topics must be suitable to Counter-Currents and its broader project, as well as the interests and expertise of our writers.)
To get full access to all content behind the paywall, sign up here:
Paywall Gift Subscriptions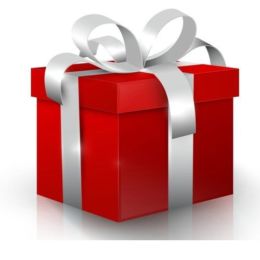 If you are already behind the paywall and want to share the benefits, Counter-Currents also offers paywall gift subscriptions. We need just five things from you:
your payment
the recipient's name
the recipient's email address
your name
your email address
To register, just fill out this form and we will walk you through the payment and registration process. There are a number of different payment options.
Enjoyed this article?
Be the first to leave a tip in the jar!