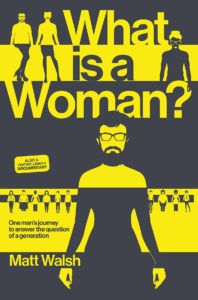 2,920 words
Arabic version here
In the documentary What is a Woman?, Daily Wire commentator Matt Walsh and director Justin Folk have delivered a must-watch assessment of the transgender movement. This program should be viewed with great urgency by anyone concerned about the further disintegration of Western Civilization.
Over the past several years, transgenderism has opened up a new front in the ongoing war upon the traditional understanding of the human condition which had informed much of the public policy in the West until just over 50 years ago. The first attack, of course, was legislating racial equality. Then came equality among the sexes, followed by equality for gays. And now we are faced with transgender equality, which, more than the previous attacks, makes children both participants and casualties in this war. Walsh and Folk have done a great job in exposing the proponents of transgenderism as the psychopathic ghouls they really are — but as we will see, they could have done more.
Like many other documentaries, What is a Woman? depicts a central character — in this case, the bearded, bespectacled, and very sober-minded Matt Walsh — who goes on a quest in search of knowledge and wisdom. It's a sham, of course, since Walsh tells us early on that anyone who doesn't believe there are only two genders is an idiot. He's perfectly based on the gender question, yet pretends to be an open-minded pilgrim seeking truth when interviewing people who promote or implement the transgender platform. These include blue-haired pediatrician Michelle Forcier, transgender surgeon and gynecologist Marci Bowers, Executive Director of the National Center for Transgender Equality Rodrigo-Heng Lehtinen, California Congressman Mark Takano, and gender studies academic Patrick Grzanka. The question he asks all of them is, "What is a woman?"
That Folk structures his documentary to resemble so many other documentaries is merely a harmless conceit to make the program both familiar and entertaining. It takes nothing away from the chilling and fascinating discussions Walsh gets himself into with some of his subjects, which I divide into Victims and Villains. Among the Villains, who are listed above, Marci Bowers is the most intelligent and calculating. Formerly a man, Bowers has performed over 2,000 gender reassignment surgeries and doesn't bat an eye admitting that her youngest patient was 16 years old. She happily admits that a woman is simply what a person identifies as, and dismisses those not onboard with transgenderism as dinosaurs. She's also — criminally, in my opinion — not concerned that minors might not be competent enough to make life-altering decisions when it comes to their bodies.
Compared to Bowers, Walsh's other villains come across as silly mediocrities who cannot stand up to his rigorous questioning. Aside from the nature of woman, Walsh often asks his subjects about truth or reality. In many cases they become offended by his questions and threaten to end the interview. Most memorable for me was cat lady-in-waiting Michelle Forcier. This person believes in "gender affirmation" for "kiddos," and insists that we should take their stories about their budding gender dysphoria seriously, whatever they may be. At one point she asserts that puberty blockers are reversible, even though the other experts Walsh interviews forcefully deny it.
Walsh often employs the tack of analogy to use his subject's own arguments against them — and their reactions are priceless. For example, he asks how Bowers would react to a man who identifies as a one-limbed person and then demands that a physician start amputating. Bowers just shrugs and calls such a person insane — but not if the same man asks a physician to amputate his penis. For Forcier, however, Walsh brings up Santa Claus. If a child believes in something as unreal as Santa Claus, how can we take them at their word when they claim to be of the opposite sex? She responds just as childishly: If a child believes in Santa, then Santa must be real for them. It's all about whose reality you are talking about, yours or theirs.
Getting to the truth is a running theme in Walsh's conversation with Patrick Grzanka. The feminine and passive-aggressive Grzanka claims that he is uncomfortable with Walsh's efforts to find the truth, which he calls "condescending and rude." He also deflects many of Walsh's questions in a transparent ploy to avoid answering him. When the very Caucasian Walsh suggests that he identifies as black, Grzanka asserts that such a claim is disingenuous and becomes prickly when Walsh then asks why analogous claims of gender dysphoria aren't also disingenuous.
In probably the best gotcha moment in the documentary, Walsh asks Grzanka what a woman is, and Grzanka cannot do so without using the word woman. Walsh then twirls his finger in the air and asks him if he knows what a circular definition is.
The Victims are just as goosebump-inducing, but rather for their ability to elicit sympathy than loathing. Psychiatrist and author Miriam Grossman is rooted in common sense and compassion. She has tremendous sympathy for children suffering from gender dysphoria, but recoils at the crimes being committed by these transgenderist professionals. "How could they be removing healthy breasts from 15-year-old girls?" she asks querulously. "How could they be sterilizing kids?" Grossman is one of the experts who, through aggressive editing, piles onto Forcier for her claims that puberty blockers are reversible. In a chilling moment, she describes how a 14-year-old girl was diagnosed with osteoporosis two years after her transition.
Most unforgettable for me was the appropriately-named Scott Newgent, founder of the anti-child-transitioning organization Trevoices. He is a former woman who deeply regrets his transition. He is cogent and eloquent, and his words are powerful when describing all the life-threatening medical issues he's faced since his surgeries. He admits that he probably does not have much longer to live, and states clearly that we have no long-term studies verifying the safety of gender-transitioning medications and procedures. He also states that all studies showing the psychological benefits of transitioning have been refuted or redacted. Other studies have shown that transgender people on average become suicidal between seven and ten years after transitioning.
I believe most viewers will be gratified by the appearance of a very ill-tempered Jordan Peterson in What is a Woman? I understand that the Dissident Right may have a complicated relationship with Peterson, but when it comes to this sort of thing, our rogue Canadian professor is well within his wheelhouse. As one would expect, he has some trenchant things to say about the oppressive culture surrounding transgenderism, which he rejects as absurd.
Peterson makes the insightful point that "[p]eople talking about diversity of gender are really talking about diversity of temperament, but they don't know it." According to him, the problem is framed incorrectly. It's perfectly natural for a small percentage of boys to be feminine or a small percentage of girls to be masculine in temperament. The challenge is to deal with this without carving them up.
Peterson, by the way, also produces the best laugh-out-loud moment in the film, and in order not to spoil it, you'll have to watch the documentary yourself to find out what it is. Hint: It's close to the end.
Unlike the Villains, the Victims have a healthy relationship with language. They are not afraid of it, and in all cases use it correctly as a tool to discern truth which is tangible, measurable, or clearly defined. They are direct, honest, and impossible to misinterpret. This is why Peterson rejects the term gender. "It is vague, and you can't measure it," he says. The villains, on the other hand, seem to believe that words are realer than the things they denote, and are therefore scarier. Where Grzanka is put off by the word "truth," Forcier objects to Walsh's use of the legitimate term "chemical castration" when describing the drugs she prescribes to children. She calls the term "malignant and harmful," to which Walsh responds, "There are some who would say that giving chemical castration drugs to kids is malignant and harmful." Forcier has no suitable response to this.
Between riveting conversations with fascinating individuals and sober-yet-ironic narration from Walsh, What is a Woman? also treats us to several man-in-the-street interviews with transgender, gay, or feminist true believers. We also witness a big change in scenery when the film crew goes to Nairobi, Kenya to interview black tribesmen in the bush about the latest trends in transgenderism. The results aren't worth much, but are as amusing as one would expect. In one inadvertently brilliant moment, Walsh asks the tribesmen if they would want to come to America after hearing about transgenderism, and they all say no. I got a good laugh at the prospect of transgenderism one day solving our immigration troubles, despite wondering if the cure is preferable to the disease.
Towards the end of the documentary, Walsh ventures to Loudoun County, Virginia, where the school district had recently covered up a sexual assault by a transgender boy upon a girl in a girl's restroom. In a dramatic moment, Walsh stands before the school board and gives them the tongue-lashing they so richly deserved:
You are all child abusers. You prey upon impressionable children and indoctrinate them into your insane ideological cult, a cult which holds many fanatical views, but none so deranged as the idea that boys are girls and girls are boys.
There are two moments in What is a Woman? which get lost in the thick of things, but which I believe strike at the heart of the transgender movement. At one point, Walsh asks Representative Takano about the Equality Act, which would guarantee equality for transgender people under the law. Takano responds that it simply amends the 1964 Civil Rights Act to include gender identity. Later, author and scientist Debra Soh describes the "ugly history" between sex researchers and transgender activists. She claims that the former are almost completely controlled by the latter. If you're a sex researcher, according to Soh, you must "decide beforehand what you're going to find so you don't upset the activists," and those who challenge the activist orthodoxy will "have their personal and professional reputations ruined."
Despite being soft-spoken and easily overlooked, Soh delivers more truth than anyone in this documentary, including Walsh. The transgender movement is not insanity as Walsh describes it above; it is a coldly rational means to an end, which is to acquire power and influence without having to earn it. This is what Left-wing activists do, and this is the very heart of progress. Progress can best be described as the mediocre overtaking the excellent. It began in the 1960s, when we pretended that blacks were the intellectual equals of whites. It continued when we pretended that women should be the professional equals of men and that gay marriage is equal to straight marriage. What is a Woman? shows how we are now being forced to pretend that mental illness in the form of gender fluidity is actually a good thing and that this idea's vapid defenders deserve to be physicians, academics, and leaders of society. These are all different heads growing from the same progressive hydra.
What is a Woman? is a fascinating and often scathing exposé of the evils of transgenderism. It's a life-changer: It holds up a mirror to the transgender movement to show how destructive and unnatural it really is. What it doesn't do — that is, what it leaves out entirely — is almost as revealing as the documentary itself, however.
About midway through, Walsh asks Grossman who is to blame for all of this. Who is the originator of all this nonsense? Grossman's response is immediate: Kinsey. Yes, Alfred Kinsey, the famous fraud and pervert who masqueraded as a sex researcher in the 1940s and '50s, and whose Sexual Behavior books were far more influential than they should have been. As Walsh accurately reports, Kinsey tested sexual activity in children, including infants, and solicited testimony from rapists and pedophiles to skew his results. He also died in a rather degenerate manner. So yes, Grossman is right to list Kinsey as one of the forebears of transgenderism.
Grossman also mentions John Money. Money was a perverted sexologist who behaved in a beastly fashion with child subjects, most famously leading to David Reimer's suicide in 2004. After Reimer had survived a botched circumcision, Money talked the boy's parents into raising him as a girl, and ultimately transitioning him into one, with disastrous results.
This is all that What is a Woman? offers in terms of the history of transgenderism. Granted, this is a topic in itself, and the documentary wouldn't have lost much if all mention of Kinsey and Money had been left on the cutting room floor. But still, why only mention those two when there are quite a few other people, past and present, who have been just as influential, if not more so?
There is Magnus Hirschfeld, for example, whom both Kinsey and Money had studied. Hirschfeld was a sexologist and towering figure in the history of gender activism in Europe over a century ago. To not mention him in What is a Woman? is suspect, at the very least. Could there be political reasons for this? Could it be that the producers of the film omitted Hirschfeld because he was Jewish? Or because if you open the door to one Jew, the audience might start asking questions and eventually discover exactly how involved Jews are in the transgender movement? The answer is a lot.
This is one of the focuses of Scott Howard's indispensable work The Transgender-Industrial Complex. Jewish influence, sadly, is everywhere in the transgender movement. And just as sadly, it is nowhere in What is a Woman?.
Recently, Howard's publishers, Antelope Hill, noticed that many individuals who appear in What is a Woman? also appear in The Transgender-Industrial Complex. Marci Bowers is one:
The transgender Marci Bowers is listed as a donor to the Program in Human Sexuality's National Center for Gender Spectrum Health as well as the Chair in Sexual Health and the Joycelyn Elders Chair in Sexual Health Education. Bowers is the protégé of the Jewish Dr. Stanley Biber, the surgeon whose work made "going to Trinidad" a euphemism for "sex change" operations; Biber performed thousands over the course of his lifetime, conducting his first operation in 1969 after studying diagrams from Johns Hopkins, which had been conducting these procedures for a few years by then, and is credited as being an early "pioneer" in transgender surgeries.
At one point, Walsh visits the National Center for Transgender Equality. This organization gets a mention in Howard's book as well:
The Jewish Council for Public Affairs (JCPA) also opposed the "trans ban" and informed us in 2018 that "Trans Rights is a Jewish Issue; Why Antisemitism is a Trans Issue" courtesy of Barbara Weinstein of the hosting organization and Mara Keisling of the National Center for Transgender Equality.
As for John Money, Howard has this to say:
In 1965, John Money and Claude Migeon opened the Johns Hopkins Gender Identity Clinic and commenced surgical "reassignment" procedures the following year. Money had a working relationship with Harry Benjamin, and incidentally, Benjamin's "seminal" work The Transsexual Phenomenon was published that same year, 1966. Money received the Magnus Hirschfeld Medal in 2002 from the German Society for Social Science Sexuality Research; other winners include: the Jewish Jonathan Ned Katz, author of The Invention of Heterosexuality; the Jewish Ruth Westheimer, who readers will likely know as sex therapist "Dr. Ruth"; and the Jewish Richard Green, colleague of Harry Benjamin's and collaborator with John Money on Transsexualism and Sex Reassignment (1969) published by Johns Hopkins Press and in coordination with the Harry Benjamin Foundation.
Benjamin himself was partly Jewish as well. Howard spends much of his book elaborating on how Jewish organizations such as the Anti-Defamation League, the Southern Poverty Law Center, and many others support transgenderism to great effect. Read Antelope Hill's Twitter feed or pick up a copy of The Transgender-Industrial Complex for more information.
I would like to make one thing clear: There are heroes and villains on all sides in this debate. There are bad whites and noble Jews. Grossman herself is fine example. So is the founder of Libs of TikTok, who was recently doxxed for exposing gender perversion in schools. A Jewish woman I greatly admire for her steadfast resistance to Alfred Kinsey is the late Judith Reisman. Jew or no Jew, I would take these ladies over Michelle Forcier or Marci Bowers any day.
Nevertheless, noting the disproportionate Jewish influence behind the transgender movement is no more "anti-Semitic" than noting the disproportionate presence of Jews among great classical violinists is "philo-Semitic." It's just the truth, and we shouldn't be afraid of it, just as Matt Walsh is not afraid of defining "woman" in biological terms and without tautology. The stakes are just too high. The future of our children lays in the balance here — and this is not an overstatement.
Walsh claims there is one truth, and that he's searching for it. Great. Let's put the shoe on the other foot and see if Walsh, Folk, or any of the Daily Wire bigwigs — Ben Shapiro included — would allow themselves to be interviewed by Scott Howard or someone like him concerning Jewish involvement in transgenderism. Would they squirm, deflect, and dissemble, like Patrick Grzanka? Would they quibble over language and threaten to end the interview, like Michelle Forcier? Or would they man up and admit that dissidents like Scott Howard actually have a point?
I think someone should make a sequel to this documentary and find out.
*  *  *
Counter-Currents has extended special privileges to those who donate $120 or more per year.
First, donor comments will appear immediately instead of waiting in a moderation queue. (People who abuse this privilege will lose it.)
Second, donors will have immediate access to all Counter-Currents posts. Non-donors will find that one post a day, five posts a week will be behind a "paywall" and will be available to the general public after 30 days.
To get full access to all content behind the paywall, sign up here:
Paywall Gift Subscriptions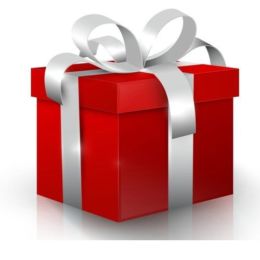 If you are already behind the paywall and want to share the benefits, Counter-Currents also offers paywall gift subscriptions. We need just five things from you:
your payment
the recipient's name
the recipient's email address
your name
your email address
To register, just fill out this form and we will walk you through the payment and registration process. There are a number of different payment options.