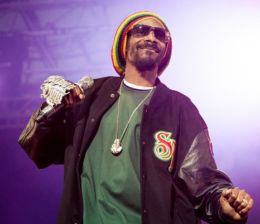 1,212 words
The Super Bowl always serves as a good barometer for American culture. It's where ads seek to introduce upcoming blockbusters and "social progress." Corporations made sure to start showing off gay couples in Super Bowl advertising in the mid-2010s. Nowadays every ad features a gay couple, as well as a mixed-race couple. The system's marketing isn't subtle in what behaviors they want to encourage . . .
The cultural showcase isn't just limited to advertising, either. The halftime show and the game itself also reveal America's decline. The back of one of the endzones displayed the stencil "END RACISM." The NFL needed to remind viewers that it fully supports Black Lives Matter.
The halftime show this year was billed as history in the making. It was promoted as the first all-hip-hop performance at the event. Many rappers have performed during the highly-valued gig in the past, but they were never the main attraction. It was different this year. Dr. Dre, Snoop Dogg, Eminem (the lone white guy), 50 Cent, Kendrick Lamar, and Mary J. Blige (the one non-rapper) all showed off black music to the world. With the exception of Lamar's songs, most of the music played was at least 20 years old. It was a nostalgia show for millennials and Gen Xers. It was hardly the radical social innovation its performers saw it as. The only "rebellious" moment was when Eminem took a knee in solidarity with the BLM protests. He was allegedly told not to do that by League officials, but the white rapper did it anyway. The move was praised by the press and resulted in no penalties for Eminem, so it was hardly rebellious in any real sense.
The rappers nevertheless thought they were going against the grain by taking over the halftime show. "We appreciate the NFL for even entertaining hip-hop, because we know a lot of people that won't," Snoop Dogg said at a press conference before the big game. "But we're here now, and there ain't nothing you can do about it."
The thing is that nobody except for boomers and the remaining members of the Silent Generation have a problem with rap. And even a lot of boomers like rap nowadays. Gen Xers may remember a time when rap wasn't the dominant form of music, but millennials and zoomers don't. Rap overtook rock 20 or so years ago as the predominant form of popular music. It's reigned comfortably in that position ever since, even growing in dominance.
Publications that used to focus mostly on rock releases in the 2000s now dedicate most of their energy to rap and other black genres. Critically acclaimed music is no longer indie rock; it's just rap. Rappers have supplanted rock stars as youth idols. Can you even name a new rock band that has a large youth audience? SoundCloud rappers are much bigger than SoundCloud rock bands.
Most other forms of music now incorporate rap elements as well. Most bro country is heavily influenced by it. Just listen to this hit song about eating at Applebee's. Pop singers love including rappers in their songs, and many try rapping themselves as well. Rap's influence on rock goes back all the way to the '90s with nu-metal. While most rock bands eschew the trashy elements of nu-metal, they still show off hip-hop influence. Take, for example, Imagine Dragons, the most popular rock act of the 2010s.
Hip-hop beats also inform commercials and children's TV nowadays. There are very few aspects of American culture that aren't shaped by rap. The Super Bowl halftime show is just a delayed reaction to a long-present reality.
And it's not just limited to America. Rap is popular throughout the Western world. Europeans listen to Dr. Dre and Kendrick Lamar as much as Americans do. Every European country has its own rap scene, and it is displacing other popular styles. Sweden, of all places, is one of the leaders in European rap. Euro hop is just as bad as its American form, of course. Artists — if you want to call them that — still rhyme about gang culture and debauchery in Europe, just not in English.
Even Right-wingers love rap — or at least most of them do. Gone are the days when nationalists would proudly boast that they refuse to listen to black music. Many meme videos come with a rap soundtrack, and prominent commentators will express their excitement over new rap releases. Hip-hop has taken over the music tastes of the younger members of the Dissident Right.
This will all sound pretty dismal to Counter-Currents readers. An "artform" associated with the worst aspects of black culture is now the West's defining music. That is a pretty grim reality, but there are precedents for this. Jazz was the pop music of the early-to-mid twentieth century, and it was also "black" music. Rock 'n' roll, as liberal critics always love to gush about, was initially informed by black music. Over time, white artists were able to make rock into their own music. Rockers were not seen as the wiggers of their day.
But rap is firmly tied to black culture. Eminem is a testament to that. Unlike Led Zeppelin, who aped the blues but didn't pretend to be black, Eminem performs rap and is by all standards a wigger. He dresses in a black style, talks in Ebonics (now known as "African-American Vernacular English"), and supports black causes. He even kneels for black lives at the halftime show. Eminem doesn't even add any white influences to his music apart from his voice. Zeppelin and many other rock bands, for their part, added European flourishes to the blues, and they remained white British guys. They were not wiggers.
Rap's popularity has increased the level of black worship in the West. For those befuddled by the social revolution in the wake of George Floyd's death, it's essential to look at hip-hop's influence. How did so many relatively normal white people turn to black idolatry over a felon's accidental death? Rap's popularity explains this. White people see the world through the lens of black artists. They imbibe their words, their ideas, their rhythms, and their grievances. The music you listen to shapes your soul and mind. If you listen to blacks rhyming all day, that's going to have an effect. When an entire society listens to that all the time, then we see the George Floyd Revolution. And then anti-white racism taught in schools. And then Juneteenth supplant July 4th. And then the black national anthem replaces "The Star-Spangled Banner."
Rap as the dominant music doesn't come without negative consequences. It's not a sign of a society's health when Snoop Dogg and Dr. Dre are wholesome oldies music.
It's a tough pill for some of us to swallow, but it must be said: Nationalists should not listen to rap music. It's spiritual poison that promotes the system's preferred religion — namely, black worship. The easiest act of resistance you can make is to listen to something that is not obviously black. Listen to country, classic rock, metal, video game music — pretty much anything besides rap. Even anime soundtracks are a better alternative. You can't revolt against the modern world while blasting hip-hop beats. That's the modern world's soundtrack.
Be a rebel and turn that crap off.
*  *  *
Counter-Currents has extended special privileges to those who donate $120 or more per year.
First, donor comments will appear immediately instead of waiting in a moderation queue. (People who abuse this privilege will lose it.)
Second, donors will have immediate access to all Counter-Currents posts. Non-donors will find that one post a day, five posts a week will be behind a "paywall" and will be available to the general public after 30 days.
To get full access to all content behind the paywall, sign up here:
Paywall Gift Subscriptions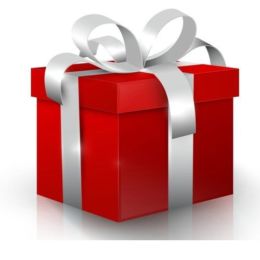 If you are already behind the paywall and want to share the benefits, Counter-Currents also offers paywall gift subscriptions. We need just five things from you:
your payment
the recipient's name
the recipient's email address
your name
your email address
To register, just fill out this form and we will walk you through the payment and registration process. There are a number of different payment options.
Enjoyed this article?
Be the first to leave a tip in the jar!