1,261 words
One would think that here, beyond The Wall, in the primordial snowscape that is the Great White North, we would still be revelling in wind-swept freedom and happiness, hunting caribou across the tundra all while sporting oversized, plaid shirt-jacket hybrids or shackets. Maybe at one time Canadians were like the wildings who sprang from George R. R. Martin's degenerate noggin: living in the far north, periodically fending off White Walkers, communing with nature, and saying, "You know nothing, Justin Trudeau."
Things are hilariously awful here at the moment, however, as every few days some rabid pack of feral blacks (aka "young ladies") decide to stab a homeless man to death for his bottle of MD 20/20 liquor. I am hyperbolizing a bit, of course, but in one of the most shocking news stories that you've undoubtedly read about (thanks to Jim Goad), just before Christmas, on Sunday December 18, 2022, a pack of "eight teen girls" (not 18 girls), surrounded and stabbed a homeless man to death. In their news release and accompanying press conference, police officials described the attack as swarming or swarm-like behavior. Because of Canada's criminal justice system, specifically the Youth Criminal Justice Act, the identities of these "ladies" are a closely-guarded secret. In this news clip, you can briefly see a blurred artist rendering of the alleged perpetrators; they all look non-white to me.
In other violent crime news, another member of a protected group here in His Majesty's northern dominion decided to kill a police officer. Just after Christmas, Grzegorz Pierzchala, a 28-year-old Constable with the Ontario Provincial Police (OPP), responded to a call where he was essentially ambushed. Randall McKenzie and Brandi Crystal Lyn have both been charged with first-degree murder for killing Pierzchala. According to the CBC and the New York Post, Pierzchala was killed on an Indian reserve that is home to the Mississaugas of the Credit First Nation and the nearby Six Nations of the Grand River. This is yet another example of aboriginal violence and criminality.
Canada's approach to crime has been focused on the rehabilitation of criminals over the last five decades rather than protecting the public — something that has come to the fore lately because of the increase in violent crimes. Over the last few months, six police officers have been killed. Ontario Provincial Police (OPP) Commissioner Thomas Carrique spoke directly to this very issue at a press conference held after Pierzchala's murder. Thousands of police gathered for Pierzchala's funeral procession.
Politically speaking, just over half of Canadians, according to this mainstream media news piece and accompanying opinion poll data, want Justin Trudeau gone. Polls are normally for dogs, but I'm inclined to agree, as he's been the worst Prime Minister in the country's history on any number of fronts. Just as a brief aside, it's always noteworthy to remember that the establishment media on the whole in Canada is substantially subsidized by the ruling party — the liberal government in power. Is it any wonder that the press leans further and further to the authoritarian Left? But I digress.
There's a small, fractious little political party in Canadian politics called the New Democratic Party (NDP). On the federal level it is helmed by one Jagmeet Singh, who incidentally looks like he's a villain from Flash Gordon. With his high turban to offset his short stature, his bushy black beard, and tailored suits, this million-dollar Marxist continues to prop up Justin Trudeau's abjectly corrupt federal government. Traditionally in Canadian politics, whenever the ruling party at the national level, usually the liberals, is caught with their hands in the public purse or embroiled in yet another nepotistic patronage scandal, the NDP says to itself, "Now it's our time to shine! Let's prop up the government so we can force them to implement Communism, true Communism. I swear it'll work this time." Now is one of those times, as Jagmeet Singh stipulated that his support was contingent on the Liberals implementing some sort of national dental program. Justin and his cadre acquiesced in return for Singh's continued hypocritical support — hypocritical because Singh purports to be at odds with his Liberal overlords in the House of Commons during question period, but he's truly in their back pocket, because the NDP is apparently broke. In a wonderful example of parliamentary heckling, Singh was shouted down and laughed at after he said "When I become Prime Minister. . ." Something that will never happen, especially when he's propping up the current clown.
Pierre Poilievre, leader of the Conservative Party of Canada, was asked recently about the prevalence of the F**k Trudeau flags that many people will remember from the Freedom Convoy protests. Despite being part of Conservative Inc. North, Poilievre gave a very good answer. He essentially stated that it is the job of the political class to alleviate the citizenry's real grievances, especially the cost-of-living increases brought on by reckless Liberal inflationary spending. Meanwhile, the mainstream establishment press continues to wring their hands about political radicalization and national populism rather than looking in the mirror or holding the Trudeau federal regime to account.
Food bank use here has gone through the roof. Statistically, there have been more food bank visits across the country than at any time in our history. According to researchers at the University of Toronto, approximately 5.8 million people in Canada experienced some form of food insecurity in 2021. Furthermore, in this particular clip (see link), an employee of a food bank reveals that some patrons availing themselves of food bank services have sincerely asked about assisted dying.
Negative eugenics policies such as sterilization and euthanasia are contentious issues at the best of times, both on the Left and the Right. But the federal government have reached the nadir of propaganda when they're telling young children about killing people in children's books. In a remarkable story from a few weeks ago, The National Post, Canada's right-of-center mainstream daily, revealed that the federal government produced a children's activity book that explains assisted dying. Canadian Virtual Hospice, the organization behind the pamphlet, posted enthusiastically, in terrible broken Engrish, on their Twitter account that their website "is home to the Medical Assistance in Dying (MAiD) Activity Book!" The pamphlet (aka activity book) was "[c]reated for young people who have someone in their life who may have MAiD, this resources if available for free download [sic]." Canada has accelerated the availability of euthanasia during Trudeau's tenure. People with terminal illnesses, mental health problems, and even veterans suffering from post-traumatic stress disorder (PTSD) have been given the option to end their own lives.
Up there in the pantheon of creepiness over the last few weeks, gender-ambiguous and potentially transgendered health "expert" Theresa Tam donned a Christmas elf hat while talking to children about getting their COVID booster shots. It was reminiscent of another bizarre video in which Justin Trudeau speaks into the camera directly to children about getting vaccinated.
The Liberal government announced triumphantly that 2022 saw the most permanent residents and immigrants admitted to the country ever. Aren't we just great? Yep, but the Great Replacement that a whole host of commentators on the dissident Right have talked about for years is just a conspiracy theory, right? Right. According to a recent poll, Canadians are getting a bit nervous about the massive influx of foreigners.
So there you have it: a snapshot of just how chaotic the Great White North truly is in this first month of 2023. Stay tuned for more shenanigans. It'll get a lot worse.
*  *  *
Counter-Currents has extended special privileges to those who donate $120 or more per year.
First, donor comments will appear immediately instead of waiting in a moderation queue. (People who abuse this privilege will lose it.)
Second, donors will have immediate access to all Counter-Currents posts. Non-donors will find that one post a day, five posts a week will be behind a "Paywall" and will be available to the general public after 30 days.
Third, Paywall members have the ability to edit their comments. 
Fourth, Paywall members can "commission" a yearly article from Counter-Currents. Just send a question that you'd like to have discussed to

[email protected]

. (Obviously, the topics must be suitable to Counter-Currents and its broader project, as well as the interests and expertise of our writers.)
To get full access to all content behind the paywall, sign up here:
Paywall Gift Subscriptions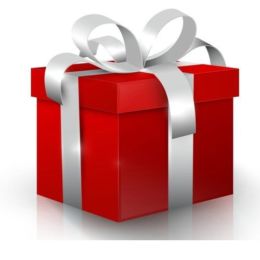 If you are already behind the paywall and want to share the benefits, Counter-Currents also offers paywall gift subscriptions. We need just five things from you:
your payment
the recipient's name
the recipient's email address
your name
your email address
To register, just fill out this form and we will walk you through the payment and registration process. There are a number of different payment options.
Enjoyed this article?
Be the first to leave a tip in the jar!