The Worst Week Yet:

December 18-24, 2022
Jim Goad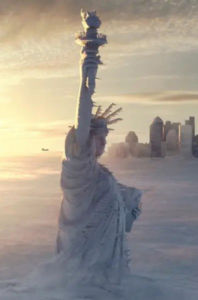 2,154 words
If You Don't Help Push the Counter-Currents 2022 Fundraiser Over the Top, We'll Get the Nordic Gods to Drop Another Cyclone Bomb on America
Dearest readers, fellow travelers, and especially the underappreciated 5% or so of readers who aren't even fellows, we have a week left to reach our 2022 fundraising goal of $300,000. At the time of this writing, we have raised $237,927.15, leaving us with $62,072.85 to go.
As we collectively plunge into the deep winter darkness and seemingly endless months of savagely unforgiving cold, do you seriously want it weighing on your conscience that you sat around and did nothing while we failed to meet our goal? If white genocide become a reality rather than a possibility or even a probability, do you want to be the one who gets blamed?
Of course you don't. That's because you're a good person.
As I never tire of reminding you, I live in the Atlanta area, and I grew tired of it at least a decade ago. I awoke in the middle of the night Thursday morning and realized that the power was out. I walked onto our backyard deck, which was slick with chilly rain, and saw the 80-foot pine trees swaying back and forth as clouds moved across the sky with the speed of freight trains. By the time the power finally went back on about five hours later, it was far too cold to rain. The days of dreary rain that had rendered both the front and back yards little more than red-clay mud pits had now frozen. The ground crunched beneath my boots as I walked on it.
Friday morning brought wind chills of -2 degrees Fahrenheit.
Saturday morning, it was -5.
Across the nation, cars are piling up on snow-clogged freeways, thousands of flights are being canceled, low-temperature records are being set, outdoor thermometers are breaking, chunks of a dead sperm whale — yes, a dead sperm whale — are washing up on sidewalks, and millions are shivering in the dark because our rusty electrical grid is not ready for something like this.
The eternally miserable city of Buffalo, New York — which was pounded with about six feet of snow only a few weeks ago — got hit with another four or so feet from the Christmastime Cyclone Bomb. Winds of around 70 MPH caused 37-foot waves on Lake Erie. As of late Sunday night, the storm has claimed at least 16 lives in western New York. A meteorologist suspects this may prove to be the worst blizzard in Buffalo's history.
Hasn't Buffalo suffered enough? Haven't we, as white Americans, suffered enough, too?
This is all clearly a portent from Odin that if you don't help us reach our financial goals by midnight on December 31, a much worse fate awaits us all in 2023. If you don't do the right thing — and right now — disasters both natural and unnatural may make life a complete pain in the ass for us all.
You don't want that. We don't want that, either.
Brits Censor Johnny Mathis Christmas Song Because He Calls Asians "Yellow"
Singer Johnny Mathis is a black man, a red man, and a gay man. He is not a yellow man, though, so now he's a racist.
His 1976 Christmas song "When a Child is Born," which reached #1 in England that year, was recently bowdlerized by Heart FM and Magic Radio, who claim they were only bending to numerous complaints from listeners due to the following spoken passage in his schmaltzy cornball Yuletide ditty [offensive term in boldface]:
And all this happens because the world is waiting — waiting for one child. black, white, yellow, no one knows. But a child that would grow up and turn tears to laughter, hate to love, war to peace, and everyone to everyone's neighbor. And misery and suffering will be words to be forgotten forever.
To my knowledge, no one has explained why it's unacceptable to call Asians yellow but not to call Africans black and Europeans white. Why do Asians get to call dibs on what we can or cannot call them?
Okay, I won't call them yellow.
Hmm . . . what does the beloved and invaluable Racial Slur Database say is an acceptable term? My favorites from that list include Buddhaheads, Chinkerbells, Coin Slots, and Squints.
Eight Teenage Girls Charged With "Swarming" and Killing Toronto Homeless Man
If Toronto police reports are accurate, just before midnight last Sunday, December 18, a group of eight girls — two of them 16, three of them 14, and three of them but a wee tiny 13 — stabbed a 59-year-old homeless man to death in a "swarming" attack.
At the time of this writing, neither the victim nor the eight suspects have been identified. The excuse given for not identifying the victim is that the police are still identifying family members. The reason proffered for why the teenage delinquent hellcats have not been identified is that they are not legally adults.
Police and reporters have been careful not to identify any of those involved by race, although they almost seem to have gone out of their way to identify them all by their biological sex.
Everyone who's ever dealt with a woman for more than five minutes knows that they can be insufferably shrieky and unforgivably neurotic emotional infants who are not only capable of mass murder but should probably be kept away from all firearms and even everyday sharp objects.
According to a female witness to the attack who asked not to be identified because she's apparently homeless and understandably doesn't want to be ambush-stabbed by the 16-armed octopus of teenage female malevolence, she was shamelessly sharing a bottle of booze with the victim when the eight snatches approached them and tried to snatch the bottle from her hand. She says the victim "protected me," which appears to mean that he stood up for her and lost his life as she ran away as quickly as she could:
Bleeding, bleeding, bleeding. I didn't know if they had a knife or what. I was just scared. . . . I think they stabbed his belly. . . . I didn't know he would die.
I don't know why Canadians would allow anyone named "Mohamed gtherm" into their country, but he works at a "youth-focused nonprofit" in Toronto and wishes to inform us that this isn't something girls usually do: "When we see young people in difficult situations . . . it's usually been males, unfortunately."
Why is it unfortunate that it's usually been males? Is he hoping that more girl-gang swarming murders will help to nudge us closer to gender equity? It's a weird thing to say.
Jennifer Silcox is an assistant sociology professor at London, Ontario's Western University. Since I don't have much respect for sociologists, to me being an "assistant sociologist" is equivalent to being an "assistant prostitute." But she's urging society not to go into a "moral panic" about this homeless-bashing female gang whose unique story will undoubtedly lead to a major Hollywood movie called A Clockwork Pink. She wants us to know that, according to her advanced sociological statistics:
Girls commit half the amount of crimes that boys have committed, and there's just been a 20-year decline in youth crime. . . . Girls are more often likely to be the victims of violent crime than they are likely to be perpetrators of violent crime.
Perhaps, but women are far more likely to complain, so let's call it even.
Even Toronto Police Sergeant Terry Browne felt the need to reassure Toronto's homeless population that the next time a gang of young thugs comes to stab them to death over a bottle of MD 20/20, they can rest easy knowing that it's much more likely, at least according to their statistics, that it'll be a bunch of guys:
We really can't see what the [connection] is with these eight young ladies right now. But our sense is, right now, that there's probably some sort of social media component to it. . . . It's not that females have never been involved in homicides before, but to this degree, with this age group, I've never personally seen this before. . . . It's our belief that their purpose was to remove property from him and a companion that he was with. It's our belief it was a liquor bottle. . . . During that altercation, they used a sort of group gathering to attack the victim. . . . What we are alleging is that all eight individuals participated in the attack on this victim, and because of that participation, he is now deceased.
Browne gets extra style points for referring to them as "young ladies." That's the classiest thing I've heard all year.
US Marines May Cut Off Their Balls Entirely and Go Gender-Neutral
Far be it for me to ruffle the noble feathers of anyone who's served in the United States military but was not a Marine, but I've always had the gut feeling that the Marines were the toughest of all soldiers. I suspect that this is because during basic training, they are put through psychological, physical, and sexual tortures that render them permanently psychotic.
This is why it makes me very, very sad to hear that after leaching $2 million from taxpayers to fund a 738-page study about how to "effectively de-emphasize gender in an integrated environment," one of the six recommendations that researchers burped up for the US Marines was for subordinate soldiers to cease and desist calling their drill instructors "sir" or "ma'am" in the course of obediently barking back at them:
Gendered identifiers prime recruits to think about or visually search for a drill instructor's gender first, before their rank or role. . . . Employing gender-neutral identifiers eliminates the possibility of misgendering drill instructors, which can unintentionally offend or cause discord. By teaching recruits to use gender-neutral identifiers for their drill instructors, Services underscore the importance of respecting authoritative figures regardless of gender. . . . Instead of saying "ma'am" or "sir," recruits in these Services refer to their drill instructors using their ranks or roles followed by their last names.
Oh, so they're worried about "discord" in the armed services. Maybe they should never have let women into the armed services, and that way there wouldn't be studies like this or false rape accusations or multiple pregnancies at boot camp or any of the kind of drama that naturally erupts when you place women and men together in any enclosed space.
Our Irish President Says the Irish Are Stupid
As someone who grew up in a neighborhood that was almost exclusively Irish and Italian, I can state as an ontological fact that Italians are dumber. Now, I don't want to hear any guff — and especially no malarkey — from any of our Dago readers, but this is a fact, and getting upset about it only proves that I touched a nerve.
Sure, it's not exactly a matter of Celtic pride that with a mean IQ of 95.23, the Potatotards edged out the Wops by less than a single IQ point, but we'll take it where we can get it.
While speaking to a rubber-tree plant somewhere in Delaware, President Joseph Robinette Biden quipped, "I may be Irish, but I'm not stupid. I married Dominic Giacoppa's daughter so, you know, I got a little Italian in me now."
Jill Biden's maiden name was Jacobs. The last person in her family to bear the surname Giacoppa was not her father but her great-grandfather, who never even made it to the United States.
Joe Biden, though, is of authentic Spudnegro ancestry, so when he says that the Irish are stupid, the man knows of what he speaks.
Nebraska Snags Coveted "State with the Most Hate Groups" Crown
The Anti-Defamation League (ADL) and the Southern Poverty Law Center (SPLC) are by leaps and bounds the most unbiased, reliable, and honest news agencies in the country, and if you have a problem with that, they'll find a way to destroy your life with impunity.
The ADL defines a hate group as not necessarily a group filled with hateful people, but rather a group that hates another group of people. I'm sure, without even having to check, that they have precise, rigorous, and scientifically replicable methods of measuring hate.
Some of the labels these Jewish hate groups use for their chosen hate groups:
White Nationalist
Neo-Nazi
General Hate
Anti-Muslim
Ku Klux Klan
Racist Skinhead
Christian Identity
Neo-Confederate
Neo-Völkisch
Anti-LGBTQ
I identify as "General Hate," because I feel that discrimination is wrong.
According to a recent analysis of SPLC data, New Mexico has the lowest per-capita quotient of hate groups in the US, with barely a half a hate group per million people. Grabbing the top prize — which I'm uncertain is awarded with a trophy, plaque, or gift certificate — Nebraska wins the day with a robust 4.58 hate groups per million people.
The five states with the lowest quotient of hate groups:
#50. New Mexico
#49. Utah
#48. Iowa
#47. New Jersey
#46. Kansas
The five most hateful states:
#5. Delaware
#4. Tennessee
#3. New Hampshire
#2. South Dakota
#1. Nebraska
I stand before all ye to confess that there is finally something I admire about Nebraska.

*  *  *
Counter-Currents has extended special privileges to those who donate $120 or more per year.
First, donor comments will appear immediately instead of waiting in a moderation queue. (People who abuse this privilege will lose it.)
Second, donors will have immediate access to all Counter-Currents posts. Non-donors will find that one post a day, five posts a week will be behind a "Paywall" and will be available to the general public after 30 days.
Third, Paywall members have the ability to edit their comments. 
Fourth, Paywall members can "commission" a yearly article from Counter-Currents. Just send a question that you'd like to have discussed to

[email protected]

. (Obviously, the topics must be suitable to Counter-Currents and its broader project, as well as the interests and expertise of our writers.)
To get full access to all content behind the paywall, sign up here:
Paywall Gift Subscriptions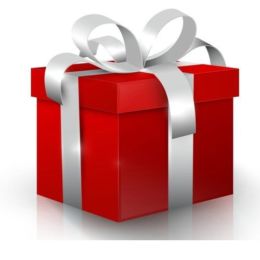 If you are already behind the paywall and want to share the benefits, Counter-Currents also offers paywall gift subscriptions. We need just five things from you:
your payment
the recipient's name
the recipient's email address
your name
your email address
To register, just fill out this form and we will walk you through the payment and registration process. There are a number of different payment options.