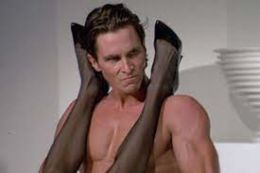 2,556 words
After I remove the ice pack I use a deep pore cleanser lotion. In the shower I use a water-activated gel cleanser, then a honey almond body scrub, and on the face an exfoliating gel scrub. Then I apply an herb-mint facial mask which I leave on for ten minutes while I prepare the rest of my routine. I always use an aftershave lotion with little or no alcohol, because alcohol dries your face out and makes you look older. Then moisturizer, then an anti-aging eye balm followed by a final moisturizing protective lotion. — Patrick Bateman (a man)
I had not watched American Psycho until very recently. All the memes and references to this film simply flew over my head. I recognized that it was Christian Bale in the memes and thought he looked even pissier than usual, but never really thought much about it. Then I saw the film and found it a clever satire on the empty suit type of man. It's one of those vicious types of comedies where you're laughing at the protagonist, not with him — never with him. I look at Patrick Bateman and see a chimp in a suit; he is put forward for my entertainment because he is a ridiculous figure: comically narcissistic, petty and pusillanimous with his so-called friends, astoundingly effeminate even as he tries to pass himself off as masculine.
I found myself delighting in hating this little empty suit of a man, and not because he was a murderer. Who among us hasn't fantasized about chopping up our neighbor into tiny pieces and then ravishing and/or eating the neighbor lady? No, I laughed at Bateman because I knew men who were like him in every way except the murderer part: vain, shallow, effeminate and faux-masculine at the same time, stupidly materialistic, and aggressively plastic — men who wore their normalcy on their sleeves. In fact, if anything it's Bateman's murderous nature that makes him an interesting character at all. Take away the murders and he's just another useless yuppie.
So, it's a good movie, right? You laugh at a ridiculous character and have fun, and there are also some gory scenes to satisfy your base desires for ultraviolence. But then, in the age of the Internet, some films do not end when the credits roll. They pass like great ships and leave a wake behind them in the culture, and the wake itself is sometimes more interesting than the ship — or at least more instructive about the state of our society.
Moving as I do in the circles of the online Dissident Right, I've encountered more than one person who looks at Patrick Bateman and reacts not with amusement at this ridiculous creature as I did, nor with the moral revulsion that normal people would react with, but by declaring that Patrick Bateman is "literally me" — by which they mean that they are like Patrick Bateman, or more likely, they'd like to be like Patrick Bateman. And disturbing though it may be that people are looking up to a murderer, they're not talking about repeating Patrick Bateman's crimes, but rather his legal behavior. At first I thought it was just the typical fooling around and memery, but apparently there are people out there whose entire lives revolve around being Patrick Bateman without the fun parts.
Now, it may be a statement about postmodernity that it's not the murders that disgust me, but the narcissism, the ridiculously convoluted food, the cosmetics, the workout regimen which is pure effeminacy masquerading as masculinity, the business card, and the materialist nihilism of it all — but murder is a very human matter, and whether we like it or not, it does occur naturally. Men killing each other, men killing women — it's nothing new; it's evil and romanticized in equal measure. Men taking delight in killing men is likewise not new under the Sun. But the murders are the less disturbing aspect of Patrick Bateman's personality precisely because they're the only serious and fun things about him. Everything else about him is the quintessence of banality and boredom. The Patrick Batemans I've met on my own ill-advised journeys in business and academia have all been banal and boring little men, endlessly jockeying for imagined status.
I guess it was obvious to people that Patrick Bateman is a parody of such men when the book was first published in the 1980s, and that it was also obvious that he is someone to be laughed at, not emulated, when the movie came out in 2000. But here we are in the Year of Our Lord 2022, and young men are aspiring to one day become Patrick Bateman without the fun and serious bits — because "It's hip to be square," apparently. Young men aspire to dress, look, and behave like Patrick Bateman, paradoxically because they see him as masculine. I believe the word "sigma" gets thrown around a lot.
The low-hanging fruit would be to simply point to this essay's epigraph, which is amazing in its pettiness and effeminacy, and of course when delivered in Christian Bale's monotonous deadpan voice that he uses for Patrick Bateman's inner monologue, it's chilling and uproariously funny at the same time. No straight man could have possibly written those words (Bret Easton Ellis, the author of the book, is gay). This style permeates the film: It is empty and vicious at the same time, which is a good description of Patrick Bateman himself, but I've noticed that many homosexual men have that same way of expressing themselves in daily communication, business e-mails, weaving intrigue, gossiping, sniping, giving advice, and delivering eulogies. This is not what really tipped me off to Patrick Bateman's fundamentally effeminate nature, however. Patrick Bateman is not even a gay man. He is a woman.
It is the sex scenes which reveal Bateman's true nature. Bateman has sex with a prostitute, and in the iconic scene, he looks at his own biceps in the mirror and gives himself approving signs. There is, of course, the surface reading of this being more narcissism, with the narcissist using the sex partner merely as a more advanced form of sex toy, a masturbation aid which exists solely to gratify and glorify the narcissist. But we're looking at a much deeper pathology than mere narcissism. Narcissistic men who use women as sex objects still have a fundamentally masculine sexuality, which is to say that they see themselves as subjects acting upon the female object, sometimes violently so, and such acts serve to enhance their own self-image as great, powerful, potent, desirable, and attractive. The narcissistic man will focus on projecting his own grandeur onto the female object. He will boast of his sexual conquest, and he will appropriate the conquered woman's beauty for his own narcissistic self-image and project it outward to the audience he desperately needs, but he will not regard himself as the object of desire. He is the actor; he acts upon the woman.
We see in Bateman something different, Bateman is acted upon, desired, and lusted after by Bateman himself. We see autoeroticism in the purest sense: Bateman being turned on by the image of himself. In a sense, Bateman would be happiest if he could literally fuck himself. The difference is subtle. The narcissistic man makes sex all about himself fucking the woman. Patrick Bateman makes sex all about himself fucking. Were he born a few decades later, he would have become a transsexual.
Steve Sailer has been telling anyone who will listen that there is a species of transsexual out there that is essentially a high testosterone man who, for reasons which Sailer locates in extreme narcissism — obviously, I disagree, but this is not relevant to the point being made — confuses the subject and object of sexual desire and thereby gains arousal from imagining himself as a woman (and conquering himself-as-woman sexually). The technical term is autogynephilia. It explains why macho, masculine men like Bruce Jenner turn into transsexuals, and why even more bookish men are ridiculously male-brained, having professions like "military historian," or else are somewhere on the autism spectrum, which means having an extremely male brain. Because these men tend to be higher than average in intelligence, they also have a higher degree of willful control over their minds which allows them to essentially psych themselves into becoming women psychologically.
Patrick Bateman's approach to everything, from clothing to physical fitness to business cards to sex, is a woman's approach. He attempts to fit in and gain status by means of consumption and posturing, by adopting political and intellectual positions in order to appear intellectual, by being acted upon instead of acting, and by being perceived as beautiful rather than to perceive (or create) beauty. Not even male homosexuals act the way he does. The creature whom you declare to be "literally me" is a woman. He does things which are formally masculine, but are in fact feminine things expressed in masculine form.
So, Patrick Bateman is a troon? What's the big deal?
The big deal, my good fellow, is contained in this essay's epigraph. You've probably seen the film and heard it being read in Patrick Bateman's voice. Now I want you to employ the little grey cells and imagine it spoken with this voice and intonation.
Richard Spencer's burger preferences are a source of continued fascination here at Counter-Currents, from Grand Magus O'Meara seeking out the hidden pretentiousness of James Bond's taste in burgers as reflected by Spencer to my own consternation with the idea of the modern burger as a food for the insufficiently beaten urban bourgeoisie. More to the point, Bateman's skincare monologue could easily have come from Mr. Right Wing Narcissism himself. Whatever else you may say about Richard Spencer, he attained a very large following in the 2015-2017 period. A lot of young, ostensibly Right-wing men followed someone who is two shakes short of Patrick Bateman himself, and a lot of these same men now follow the equally narcissistic and twice as deranged Nick Fuentes — or even such personages as Bronze Age Pervert, all of whom promote a typically feminine, which is to say appearance-centered, approach to fitness and Reaganite superficiality that is also favored by Bateman (this sphere notably denies sociopathy and narcissism even exist). So, this is not merely a problem of a popular movie presenting a sick character; it is the problem of a popular movie presenting a profoundly sick character who is widely admired and emulated, and who is even being put forward as an exemplar of masculinity by both young men and purported leaders of the dissident movement.
The only way one could imagine that Bateman is a paragon of masculinity is to have never encountered a masculine man during one's formative years. I am not talking about bodybuilders or Marines, of course, but rather men who are subjects acting upon objects. The essence of masculinity is agency, the highest form of which is mastery. I am talking about men who act as men by using their strength, wealth, influence, intellect, and other constitutive elements of power towards a concrete and meaningful end. They range from construction workers with beer bellies who put the toughest gym bro to shame with their strength, to stone-faced men with mild-to-moderate autism in clerical and artisanal jobs who staff civilized society's vast institutions, to suave negotiators and charismatic diplomats specializing in the fine art of getting people to do what needs to be done when it needs to be done, all the way to those men whose business is war and who are the most practical and utilitarian of all, pure subject acting upon object: Where are they, how many are there, what weapons do they carry, and how do we kill them?
If young men are indeed so removed from even the faintest glimmer of masculinity that they consider Patrick Bateman to be the great man's man that ought to be emulated, then we can safely conclude that the crisis of fatherhood is more terrible than we ever imagined. Is it the case that the masculine men have all disappeared from the lives of their sons, or is it the case that masculine men are not allowed to be masculine in the home, and especially in the company of their sons?
I imagine that if my mother had been a shrill shitlib, she'd have never permitted my father to teach me how to bury a landmine and dig a field latrine at the tender age of 7. My father is not Rambo; he is an austere and cerebral man of letters at his core, though always seeking to stay away from the ivory tower and as near the intellectual trenches as possible. He is, however, also athletically inclined and always conscious that the ultimate role of a man is that of a warrior and that at some point, every man might be called upon to defend his country, his creed, or his family with gun in hand, and to kill other men in that capacity. My father teaching me how to bury a landmine was an event that inspired the typical boyish delight in all things military in me, but he treated it as a solemn act of transmitting crucial knowledge, never once smiling through the ordeal and insisting I perform all of the steps myself.
Whatever opinions I subsequently formed about the man, and all estrangement notwithstanding, I am and will remain my father's son. I lack his austerity, though I admire it in other men. I am fire itself where he is quiet, persistent, wine-dark water. He is a builder; I am a wrecker. The elder Mr. Jeelvy made the younger in all ways conceivable. And when the time was right, he receded to the back stage and allowed me to become a subject acting upon objects; a man with all of the word's attendant implications. Though he abhors my "extreme" politics, the old man set the events in motion that led me to becoming what I am today. If it hadn't been for his direction, I would have followed my natural laziness and predilection for banal cleverness to a very comfortable, low-effort career built on nepotism and charm.
In light of that, I imagine that the peculiar Western disease of refusing to accept that men are their fathers' sons leads them to attempt to model their personalities without being bounded by family or belonging. Men and women alike insist on being free in their quest to be, and given this freedom, some choose to model themselves on Patrick Bateman, or worse, characters from Ryan Gosling movies. They do this because they are fleeing from the familial as the ultimate expression of oppressive unfreedom. Men instead find themselves shackled to the forms prescribed for them by the media, and so by rejecting their genuinely masculine fathers, they attach themselves to proto-troons like Patrick Bateman, who express the feminine through masculine forms; false shepherds like Richard Spencer, Jordan Peterson, or Bronze Age Pervert; or even live vicariously through such caricatures of masculinity as Donald Trump or Joe Rogan.
The great tragedy is that we may be approaching a world where no young man has a father — and if you're not your father's son, then you might as well look at Patrick Bateman and say, "Wow, that is literally me."
*  *  *
Counter-Currents has extended special privileges to those who donate $120 or more per year.
First, donor comments will appear immediately instead of waiting in a moderation queue. (People who abuse this privilege will lose it.)
Second, donors will have immediate access to all Counter-Currents posts. Non-donors will find that one post a day, five posts a week will be behind a "paywall" and will be available to the general public after 30 days.
To get full access to all content behind the paywall, sign up here:
Paywall Gift Subscriptions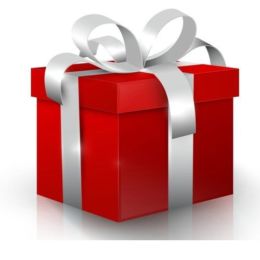 If you are already behind the paywall and want to share the benefits, Counter-Currents also offers paywall gift subscriptions. We need just five things from you:
your payment
the recipient's name
the recipient's email address
your name
your email address
To register, just fill out this form and we will walk you through the payment and registration process. There are a number of different payment options.