2000 Fat Mules Laughing at Dinesh D'Souza
Jim Goad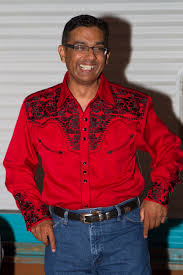 1,232 words
Thanks to Dinesh D'Souza, I now know that there are fat people in India.
When I was a child, India symbolized poverty and malnutrition. At the dinner table, when I didn't finish my mother's mashed potatoes, she'd scold me and say that there are starving children in India who'd love to eat her mashed potatoes.
So when D'Souza tweeted on Monday that fat kids used to laugh at him when he was a child in India, I scoffed at the very idea that there are or were any fat kids in India.
But I decided to show due diligence and fact-check his allegation. Working on a current population of 1.326 billion, and assuming the accuracy of this 2021 study's estimate that roughly 40% of India's population is obese, that would mean there are about 200 million more obese people in India than there are total people in the United States.
There are still nearly 200 million malnourished people in India, but they are overwhelmed by the adipose stench of nearly half a billion fatties.
I never would have suspected this. Ya learn somethin' every day. And this is the first thing I've ever learned from Dinesh D'Souza.
I've mostly managed to avoid D'Souza over the years, primarily because I've never felt the need to ask some dweeb who was born in Bombay about what kind of nation America's Founding Fathers wanted to build. Intensely nerdy, obnoxiously bland, and aggressively unoriginal, the most impressive thing about him is how he managed to get so far on so little charisma.
His new documentary, 2000 Mules, is roughly as exciting as staring at his face while a fly crawls on it. D'Souza gathers together a group of similarly charm-deficient neocons such as Dennis Prager, Seb Gorka, Eric Metaxas, and Larry "The Token" Elder to present a case that the Democrats stole the 2020 presidential election by using a network of "mules" who were paid by non-profit organizations to illegally stuff ballot boxes in sufficient numbers to tilt the election in Biden's favor in crucial swing states such as Pennsylvania, Georgia, and Arizona.
There are three problems with this hypothesis right out of the gate:
Not a single "mule" is identified.
There is zero evidence that any one of them was ever paid.
Not a single non-profit organization is identified, either.
Beyond that, all the numbers they crunch as a result of their purportedly rigorous data analysis are speculative. Nothing is conclusive.
What's worse, the number-cruncher won't even let anyone review his methodology because he claims it's proprietary. To build his case, D'Souza uses geotracking data from an outfit called "True the Vote," whose analyst Gregg Phillips reminds listeners about 40 times that he's been analyzing elections for 40 years. We don't get a chance to see exactly how selective Phillips and his co-workers were with their data-gathering and analysis, but D'Souza's entire case rests on whether this tracking data can establish the contention that this was an organized network of people who dropped off multiple ballots at multiple drop boxes rather than people who may simply have passed by these drop boxes in the course of their regular comings and goings.
There are also credibility-demolishing blunders such as one scene where geolocations are shown superimposed over a map of Atlanta — one of the big alleged Mule Hubs — but, oopsie-daisy, it's actually a map of Moscow. And although there is ample footage of people stuffing ballot boxes, the film fails to show a single person doing it twice at two different locations.
Amid it all, D'Souza's wife Debbie nods sympathetically while everyone else talks. I have no idea why she is in the movie, although she is credited at the end as the "Executive in Charge of Music."
D'Souza's former girlfriend Ann Coulter notes that in all five battleground states the film profiles, it's perfectly legal for someone to drop off multiple ballots under certain circumstances. She also points out that although it may be illegal to drop off another person's ballots, it's quite possible that many of the ballots themselves were perfectly legitimate.
Despite being severely put off by the film's $19.99 cost to stream online, I approached it with an open mind. I wanted to be convinced beyond a reasonable doubt that the 2020 election was stolen. But there were too many holes in the film to convince me. I learned nothing from it.
The only thing I learned from all this is that not everyone in India is skinny. And that was a fun learning experience.
While testifying about the January 6 disaster, former Attorney General William Barr spoke derisively of D'Souza's new film:
My opinion then and my opinion now is that the election was not stolen by fraud. And I haven't seen anything since the election that changes my mind on that, including the 2000 Mules movie [laughs derisively].
Apparently, the portly former AG's dismissive cackling triggered a deep sense memory within Dinesh D'Souza about being mocked by fat children back in the motherland. Conservatism, Inc.'s former Brown Boy Wonder launched into a days-long series of tweets that both directly and indirectly referenced Barr's adiposity (emphasis added for comic effect):
Anyone who knows anything about geotracking — I don't mean you — can see what an ignoramus Barr is on the topic. A fat guy laughing doesn't quite substitute for expertise on this topic!
—6/13/22, 12:18PM
Bill Barr is the stereotypical small-town sheriff, overweight and largely immobile, whose rank incompetence results in the whole town being robbed from under his nose. Then, asked to explain how it happened, Fatso breaks into laughter and insists the robbery itself is "bullshit"
—6/13/22, 1:11PM
I'd like to invite Bill Barr to a public debate on election fraud. Given his blithe chuckling dismissal of #2000Mules this should be easy for him. What do you say, Barr? Do you dare to back up your belly laughs with arguments that can withstand rebuttal and cross-examination?
—6/13/22, 2:39PM
I've been thinking about Bill Barr's sycophantic laughter before the Democrats, and it reminds me of fat boys in my school in India who were always laughing. I suspect the reason was twofold: 1. They couldn't fight and 2. They couldn't run
—6/13/22, 5:30PM
The idea that Dinesh D'Souza trudges through this vale of tears still traumatized by dim memories of chubby schoolyard Pajeets mocking him is, by far, the most compelling thing about his life story. I enjoy the idea that he was bullied as a child. I would have bullied him, too. But it was fun to see him pull a Leo Bloom on Bill Barr's Max Bialystock and flail away at him for being a "fat fatty." I didn't know the boy had it in him. His little e-tantrum proved to me that despite his almost suffocating blandness, Dinesh D'Souza has a little curry in his tummy after all.
It doesn't come without the sour sting of hypocrisy, however. Debbie D'Souza is fat. So is Dennis Prager. And Seb Gorka. But apparently, they haven't mocked Dinesh in public — at least not yet.
I remain steadfastly agnostic as to whether the 2020 election was stolen. But this doesn't mean that I trust the electoral process. Not only do I lack faith in the integrity of elections, I have very little faith in the usefulness of elections. I believe they're mostly used as a palliative.
But now that I'm aware there are hundreds of millions of fat people in India, I no longer feel guilty about not eating mom's mashed potatoes.
*  *  *
Don't forget to sign up for the weekly email Counter-Currents Newsletter for exclusive content, offers, and news.
*  *  *
Counter-Currents has extended special privileges to those who donate $120 or more per year.
First, donor comments will appear immediately instead of waiting in a moderation queue. (People who abuse this privilege will lose it.)
Second, donors will have immediate access to all Counter-Currents posts. Non-donors will find that one post a day, five posts a week will be behind a "paywall" and will be available to the general public after 30 days.
To get full access to all content behind the paywall, sign up here:
Paywall Gift Subscriptions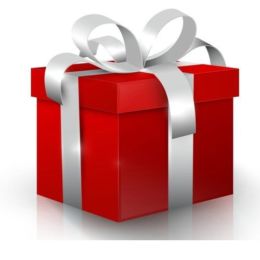 If you are already behind the paywall and want to share the benefits, Counter-Currents also offers paywall gift subscriptions. We need just five things from you:
your payment
the recipient's name
the recipient's email address
your name
your email address
To register, just fill out this form and we will walk you through the payment and registration process. There are a number of different payment options.