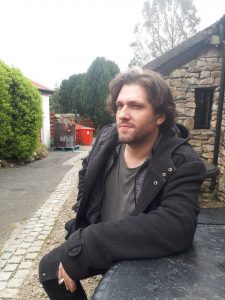 184 words / 1:57:38
To listen in a player, click here. To download the mp3, right-click here and choose "save link as" or "save target as."
Greg Johnson talks to Millenial Woes, a videomaker, writer, and speaker, about current events, pop culture, and your questions. Topics include:
00:00:00 Woes comments on allegations
00:06:30 What has Woes been up to?
00:15:00 Does the current zeitgeist consider racism worse than murder?
00:17:30 What happened to Lauren Chen?
00:19:15 What is the greatest Scottish rock band?
00:22:15 What have you been doing this summer?
00:25:30 Thoughts on Douglas Murray
00:28:10 Favorite movies
00:42:20 Cryptocurrency
00:44:00 Pop music favorites
00:52:40 Brendan O'Neil and dishonesty
00:59:15 David Hume vs. George Floyd
01:10:30 Wallflower psychology and flawed parenting
01:30:30 Dealing with haters
01:41:00 Millennials
01:46:40 Dealing with E-drama
01:54:30 Millenniyule / Final words
If you want to support our work, please send us a donation by going to our Entropy page and selecting "send paid chat." Entropy allows you to donate any amount from $3 and up. All comments will be read and discussed in the next episode of Counter-Currents Radio, which airs every Friday.
Don't forget to sign up for the twice-monthly email Counter-Currents Newsletter for exclusive content, offers, and news.