Counter-Currents Radio Podcast No. 266
Pulp Fiction
Greg Johnson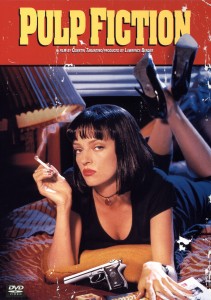 141 words / 76:09
To listen in a player, click here. To download the mp3, right-click here and choose "save link as" or "save target as."
In the fall of 2000, I taught an adult education class entitled Philosophy on Film, where we discussed The Matrix, American Beauty, Ground Hog Day, Network, Pulp Fiction, Fight Club, Gattaca, and Crimes and Misdemeanors.
The Pulp Fiction lecture from October 18, 2000, is presented here. It was recorded on a cassette player, so the sound quality is not great. But I thought it worth sharing anyway. There are some abrupt transitions in the last thirty minutes especially, due to the fact that I edited out questions from the audience. I have tapes of all the classes except the one on Fight Club.
This is the original source of my Trevor Lynch essay on Pulp Fiction, which you can read here.
Enjoyed this article?
Be the first to leave a tip in the jar!