The Counter-Currents 2022 Fundraiser
Down to the Wire!
Greg Johnson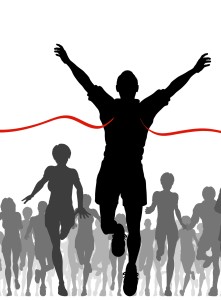 1,376 words
Three things end today:
Our 2022 Fundraiser
Our Year-End Clearance Sale (click here to order)
Our Free Book Incentive for Joining Our Paywall (click here or scroll down to sign up)
Today is the last day of the Counter-Currents 2022 fundraiser. Our goal this year is ambitious: $300,000. But actually the amount is modest considering our goals, namely saving our race and civilization from extinction. We have now passed the quarter million mark. Our total is $266,763, which is 89% of our goal. This means we have $33,237 to go, with a deadline of midnight Pacific Standard Time. I am actually optimistic, because we still have not heard from some of last year's largest donors.
We will count all donations postmarked up until today. Here is our mailing address:
Counter-Currents Publishing, Ltd.
P.O. Box 22638
San Francisco, CA 94122
USA
But please give us a heads up about your check at [email protected], otherwise it will take a week or so before we know the final results.
This year has been hard for everyone. The economy is terrible. But isn't it a cliché in our circles that people will not start listening to us until the economic system gets really bad? So isn't a bad economy a good reason to redouble our efforts and put more into the cause? The economy was bad back in 2010, we we started Counter-Currents. Should I have waited a few years for the economy to improve? Do our enemies ever take a day off, much less a year or two? Do they allow a bad economy to stop them? No. Our enemies use a bad economy as an excuse to redouble their efforts, not slack off. We need to be just as focused on our long-term aims.
There are many ways to give, including two tax-deductible options.
1. E-Checks
The easiest way to send money to Counter-Currents is by e-check. It is as secure, fast, and convenient as a credit card. All you need is your checkbook.
E-checks don't work outside the US, but we now have a new way to send recurring or one-time donations from outside the US for very low cost. For details, email [email protected].
2. Credit Cards
In 2019, Counter-Currents was de-platformed from five credit card processors. We applied to a couple of other processors but were turned down. In the process of applying, we discovered that Counter-Currents has been put on the so-called MATCH list, a credit card industry blacklist reserved for vendors with high rates of chargebacks and fraudulent transactions. This is completely inapplicable to Counter-Currents. Thus our placement on this list is simply a lie — a financially damaging lie — that is obviously political in motivation.
Currently, there are only two ways we can take credit card donations:
CashApp as $CounterCurrents! CashApp allows you to make an instant credit card donation without a high processing fee. Plus, it gives us an encouraging mobile alert when you donate! Boost the Counter-Currents staff morale instantly! Donate via CashApp!
Entropy, a site that takes donations and comments for livestreams. Visit our Entropy page and select "send paid chat." Entropy allows you to donate any amount from $3 and up. All comments will be read and discussed in the next episode of Counter-Currents Radio, which airs every weekend.
3. Bank Transfers
It is also possible to support Counter-Currents with bank transfers. Please contact us at [email protected].
4. Gift Cards
Gift cards are a useful way to make donations. Gift cards are available with all the major credit cards as well as from major retailers. You can send gift cards as donations electronically, by-email, through the snail mail. If you can find a place that sells gift cards for cash, they are as anonymous as sending cash and much safer.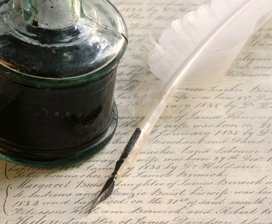 5. Cash, Checks and Money Orders
Sometimes the old ways are best. The least "de-platformable" way to send donations to Counter-Currents is to put a check or money order in the mail. Simply print and complete the Word or PDF donation form and mail it to:
Counter-Currents Publishing, Ltd.
P.O. Box 22638
San Francisco, CA 94122
USA

Thank you, Boomers, for keeping your checkbooks, envelopes, and stamps. There are youngsters reading this site who have never written a check or put a letter in the mail.
6. Bill Payment Services
If you wish to make monthly donations by mail, see if your bank has a bill payment service. Then all you need to do is set up a monthly check to be dispatched by mail to our PO box. This check can be made out to Counter-Currents or to Greg Johnson. After the initial bother of setting it up, you never have to think about it again.
7. Crypto-Currencies
In addition to old-fashioned paper donations, those new-fangled crypto-currencies are a good way to circumvent censorious credit card corporations.
Click here to go to our crypto donation page.
Click here for a basic primer on how to get started using crypto. Do not, however, use COINBASE. COINBASE will not allow you to send money to Counter-Currents. (Yes, it is that bad.)
For those brand new to cryptocurrency, you can even use your credit card to buy cryptocurrency via Moon Pay here. Then you can send your cryptocurrency to our crypto addresses.
8. The Counter-Currents Foundation
Note: Donations to Counter-Currents Publishing are not tax deductible. We do, however, have a 501c3 tax-exempt educational corporation called The Counter-Currents Foundation. If you want to make a tax-deductible gift, please email [email protected]. You can send donations by mail to:
The Counter-Currents Foundation
P.O. Box 22638
San Francisco, CA 94122
USA
9. Remember Us in Your Will
Finally, we would like to broach a very delicate topic: your will. If you are planning your estate, please think about how you can continue helping the cause even after you are gone. The essay "Majority Estate Planning" contains many helpful suggestions.
10. The Paywall  
Counter-Currents extends special privileges to our members who donate $120 or more per year.
First, donor comments will appear immediately instead of waiting in a moderation queue. (People who abuse this privilege will lose it.)
Second, donors will have immediate access to all Counter-Currents posts. Non-donors will find that one post a day, five posts a week will be behind a "paywall" and will be available to the general public after 30 days. (Naturally, we do not grant permission to other websites to repost paywall content before 30 days have passed.)
Third, Paywall members have the option of editing their comments.
Fourth, Paywall members can "commission" a yearly article from Counter-Currents. Just send a question that you'd like to have discussed to

[email protected]

. (Obviously, the topics must be suitable to Counter-Currents and its broader project, as well as the interests and expertise of our writers.)
Finally, between now and December 31, new subscribers to the paywall can choose one of five Counter-Currents paperbacks: Greg Johnson's The White Nationalist Manifesto, Greg Johnson's White Identity Politics, Alain de Benoist's Ernst Jünger: Between the Gods & the Titans, Charles Krafft's An Artist of the Right, and Collin Cleary's Wagner's Ring & the Germanic Tradition.
What goes behind the paywall? The short answer is: stuff you really want to see, including:
Selected works by our most popular authors like Jim Goad, Spencer Quinn, Collin Cleary, Beau Albrecht, Nicholas Jeelvy, Morris V. de Camp, James O'Meara, Kathryn S., Richard Houck, Margot Metroland, and more.
The reposts of our weekly livestreams
We generally won't put things behind the paywall that deal with current events. Instead, we will focus on evergreen material that won't seem irrelevant after 30 days.
How do you access these privileges?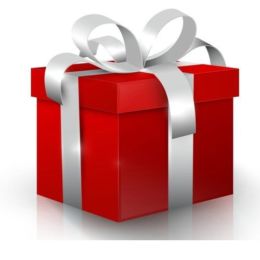 If you are already enjoying the paywall and want to share the benefits with a friend, you can also give gift subscriptions to the paywall. We just need five things from you:
your payment
the recipient's name
the recipient's email address
your name
your email address
To register, just fill out this form and we will walk you through the payment and registration process.
If you are in the United States, the easiest way to pay for your paywall subscription is by e-check. It is as secure, fast, and convenient as a credit card. All you need is your checkbook:
Note: To register, you need to do more than just send an echeck payment. You need to fill out the form as well, or we won't know what to do with the echeck payment.