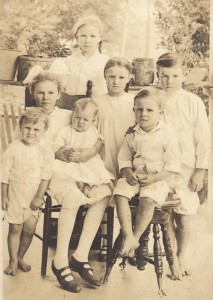 955 words
This year, the goal of the Counter-Currents fundraiser is $300,000. Thus far, we have raised $218,267.20, which is 73% of the total with $81,732.80 to go. Thank you to all our donors. To help get us across the finish line, a generous supporter has offered us a new $2,000 matching grant. That means that your money will go twice as far, up to the matching grant limit. Full information on how to donate is below, but first, a few important words from Spencer Quinn. — Greg Johnson
How can Darwinian natural selection account for altruism? According to evolutionary theory, individuals are selfish, genes are selfish, shellfish are selfish — who or what isn't selfish when it comes to survival? If so, then how to explain the persistence of altruistic behavior, which by definition is unselfish? As counterintuitive as it may seem, altruism — in humans, at least — can actually enhance group evolutionary fitness, and therefore serve a deeper purpose.
This concept is called "inclusive fitness" and was first espoused by the ethologist William Hamilton in 1964. Essentially, an individual has a "genetic interest" in family and extended kin who share certain gene frequencies with him. This genetic interest can be quantified by the number of shared genes multiplied by the number of individuals sharing them. If an individual's sacrifice — say, through dying or not procreating — results in aiding others' reproduction, then such altruistic behavior indeed advances the individual as well as the family's genetic interests.
Political scientist Frank Salter famously expanded Hamilton's idea to include ethnic groups and races in his 2003 classic On Genetic Interests. He views an ethnic group or ethny as a greatly extended family, and a race as a collection of closely-related ethnies. Races have unique gene frequencies, just as ethnies and families do, which means that altruism can apply to all just as fittingly. Of course, when the genetically interested altruist considers whom should benefit from his largesse, much needs to be considered to prevent free riders from taking advantage. Such people benefit from altruism, but do not improve the fitness of the group. Often, free riders are outgroup members who increase their group's fitness at the expense of the altruists'.
These considerations include the beneficiaries' genetic relatedness, group size, and the genetic difference between competing races or ethnies — all of which can be quantified. Thus, for example, if an Englishman in England sacrifices his life to prevent a hundred Danes from replacing a hundred English, according to DNA data he would be preserving his genetic interest by about 1.67 children's worth. This tiny figure is a function of the genetic similarity between the English and Danish, as well as the small number of individuals being replaced. On the other hand, if the same altruistic act prevented a hundred Bantus from replacing a hundred English, then the sacrifice would preserve about 108.5 children's worth of genetic interest. This is because English and Bantu DNA are that different.
The stark changes made by a large influx of blacks into any Western city should attest to the significant genetic disconnect between white and black.
Altruism for the sake of genetic interests need not entail the ultimate sacrifice, of course. A person's time, money, and talent typically qualifies. In fact, what I do for Counter-Currents and other Dissident Right organizations qualifies as altruism, since I have never asked for or received recompense for any of my writing. It is all gratis, happily offered.
But how does my altruism — and more importantly, yours — benefit our genetic interests as whites? Because it improves our inclusive fitness. One main goal of the Dissident Right in general, and Counter-Currents in particular, is to remind the world that not only do white people have genetic interests (that is, the plethora of gene sequences unique to us), but that these sequences on the whole are good and worth keeping. This affirmation raises morale among whites and reduces the racial confusion with which so many of us are afflicted. When morale and identity is high, so is reproduction, and hence fitness.
In Salter's words:
In general, any action that reduces an ethny's capacity to organize and otherwise strategize to achieve collective goals is likely to reduce members' genetic interests in the long run. Such actions include changes to ritual and culture that de-emphasize ethnicity, for example through the promotion of immigration of culturally distant groups. The predictable effect is to confuse identity thus lowering mobilization.
It should gall anyone reading this that the only ethny in the world not allowed to pursue their collective goals and their genetic interests is white people — and all for things that were done years before most of us were even born. Where's the justice in that?
If you are white, preserving and propagating white genetic interests — that is, your genetic interests — should be an obligation, and it should feel perfectly natural. If it doesn't, I'm sorry, but something is wrong with you. And if you're not white, then realize that a world without white people will be a world ultimately without all the unique things whites have given humanity throughout history, from microbiology to the Moon landing, from political philosophy to the printing press, from crop rotation to vaccinations, and from classical music to classic art. The list goes on.
Of course, other peoples and races have plenty to offer as well, but organizations like Counter-Currents put the lie to the idea that whites have nothing special to offer humanity. They certainly do. History proves that white genetic interests are everyone's genetic interests.
Giving to Counter-Currents will help ensure that these interests are never squandered and always preserved.
 * * *
1. E-Checks
The easiest way to send money to Counter-Currents is by e-check. It is as secure, fast, and convenient as a credit card. All you need is your checkbook.
E-checks don't work outside the US, but we now have a new way to send recurring or one-time donations from outside the US for very low cost. For details, email [email protected].
2. Credit Cards
In 2019, Counter-Currents was de-platformed from five credit card processors. We applied to a couple of other processors but were turned down. In the process of applying, we discovered that Counter-Currents has been put on the so-called MATCH list, a credit card industry blacklist reserved for vendors with high rates of chargebacks and fraudulent transactions. This is completely inapplicable to Counter-Currents. Thus our placement on this list is simply a lie — a financially damaging lie — that is obviously political in motivation.
Currently, there are only two ways we can take credit card donations:
CashApp as $CounterCurrents! CashApp allows you to make an instant credit card donation without a high processing fee. Plus, it gives us an encouraging mobile alert when you donate! Boost the Counter-Currents staff morale instantly! Donate via CashApp!
Entropy, a site that takes donations and comments for livestreams. Visit our Entropy page and select "send paid chat." Entropy allows you to donate any amount from $3 and up. All comments will be read and discussed in the next episode of Counter-Currents Radio, which airs every weekend.
3. Bank Transfers
It is also possible to support Counter-Currents with bank transfers. Please contact us at [email protected].
4. Gift Cards
Gift cards are a useful way to make donations. Gift cards are available with all the major credit cards as well as from major retailers. You can send gift cards as donations electronically, by-email, through the snail mail. If you can find a place that sells gift cards for cash, they are as anonymous as sending cash and much safer.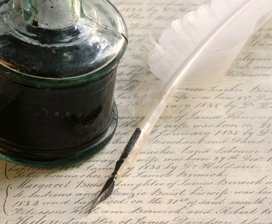 5. Cash, Checks and Money Orders
Sometimes the old ways are best. The least "de-platformable" way to send donations to Counter-Currents is to put a check or money order in the mail. Simply print and complete the Word or PDF donation form and mail it to:
Counter-Currents Publishing, Ltd.
P.O. Box 22638
San Francisco, CA 94122
USA
[email protected]
Thank you, Boomers, for keeping your checkbooks, envelopes, and stamps. There are youngsters reading this site who have never written a check or put a letter in the mail.
6. Bill Payment Services
If you wish to make monthly donations by mail, see if your bank has a bill payment service. Then all you need to do is set up a monthly check to be dispatched by mail to our PO box. This check can be made out to Counter-Currents or to Greg Johnson. After the initial bother of setting it up, you never have to think about it again.
7. Crypto-Currencies
In addition to old-fashioned paper donations, those new-fangled crypto-currencies are a good way to circumvent censorious credit card corporations.
Click here to go to our crypto donation page.
Click here for a basic primer on how to get started using crypto. Do not, however, use COINBASE. COINBASE will not allow you to send money to Counter-Currents. (Yes, it is that bad.)
For those brand new to cryptocurrency, you can even use your credit card to buy cryptocurrency via Moon Pay here. Then you can send your cryptocurrency to our crypto addresses.
8. The Counter-Currents Foundation
Note: Donations to Counter-Currents Publishing are not tax deductible. We do, however, have a 501c3 tax-exempt educational corporation called The Counter-Currents Foundation. If you want to make a tax-deductible gift, please email me at [email protected]. You can send donations by mail to:
The Counter-Currents Foundation
P.O. Box 22638
San Francisco, CA 94122
USA
9. Remember Us in Your Will
Finally, we would like to broach a very delicate topic: your will. If you are planning your estate, please think about how you can continue helping the cause even after you are gone. The essay "Majority Estate Planning" contains many helpful suggestions.
Enjoyed this article?
Be the first to leave a tip in the jar!