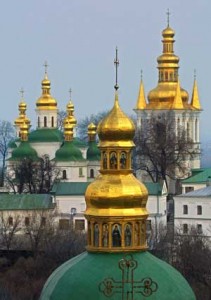 2,216 slov
English original here
Ve své argumentaci v debatě s E. M. Jonesem o válce na Ukrajině jsem tvrdil, že nacionalisté na Západě — a vlastně na celém světě — by měli podporovat Ukrajinu proti ruskému agresorovi. Podle Jonese bychom Ukrajinu podporovat neměli.
Jones začal dějinami Židů a jejich činnosti na Ukrajině, zřejmě v přesvědčení, že jakmile se někde objeví Židé, nemůže na tom být ani zbla dobrého. Následně se snažil ukázat, že se ve skutečnosti nejedná o válku Ruska s Ukrajinou, ale Ruska s Amerikou. Jeho argumentace nebyla příliš podložena fakty, takže se této lince budu věnovat jen letmo a soustředím se na důležitější aspekty celé věci.
Nečiní mi sebemenší potíže uznat nadměrné židovské zastoupení ve vlivných pozicích na Ukrajině i na Západě, totéž ovšem platí také o Rusku. Jelikož tedy na obou stranách konfliktu najdete Židy, ať už se postavíte na libovolnou stranu, ocitnete se tam po boku nějakých Židů. Válku tak nelze chápat jako konflikt Židů s Nežidy. Těžko vysvětlit, čím se obě strany odlišují poukazem na to, co mají společné. Jádrem této války je jiný, hlubší střet Ruska s Ukrajinou, který rozdělil také židovské společenství.
Jde tedy o etnickou válku mezi Ukrajinci a Rusy?
Etnická identita nepochybně hraje značnou roli v nepřátelství mezi obyčejnými Ukrajinci a Rusy. Nepovažuji však toto vysvětlení za dostatečné. Těžiště války se v posledních dnech přesunulo na východ země, kde žije početná etnicky ruská menšina a kde Rusko už od roku 2014jako loutkovodič dvojice klientských "lidových republik" vede válku s ukrajinskými silami.
V jádru konfliktu ale nejde jen o střetnutí Ukrajinců s Rusy, ale také Rusů s Rusy. Etničtí Rusové z Donbasu bojují proti etnicky ruským separatistům z Doněcka a Luhansku, kterým se dostává pomoci od Rusů z Ruské federace i zahraničních komunistů a militantních antifašistů ("Antifa"), v některých případech ze zemí Třetího světa. Tyto separatistické státy představují operace ruských ozbrojených složek, řízené z Moskvy. Kdyby jim Kyjev dnes přiznal samostatnost, obratem by zítra požádaly o připojení k Rusku.
Na Ukrajinu přijeli bojovat s Ruskem dokonce i někteří Rusové z Ruska.
Kdo jsou tito lidé? A proč ruské obyvatelstvo Donbasu nestojí o to být ovládáno z Kremlu? Odpověď není úplně jednoduchá. Na základě rozhovorů s Rusy na Ukrajině při mé návštěvě země v roce 2018 i později prostřednictvím internetu nejvýrazněji zaznívala trojice důvodů.
V prvé řadě vnímají někteří Rusové tuto válku jako přímý, jednoduchý boj proti komunismu: komunismu Doněcké a Luhanské lidové republiky i jejich zahraničních militantních přívrženců. Komunismus si spojují s terorem, smrtí a vládou lidského odpadu, a ničemu takovému se podřídit nechtějí.
Nejspíš nejde o to nejsofistikovanější chápání dění na Donbasu. Když těmto lidem namítnete, že za separatisty ve skutečnosti stojí Putin, prostě odvětí, že zasloužilý kágébák Putin je beztak bolševik. Neřeší, zda někdo vyvěšuje sovětskou vlajku z nostalgie, ironicky nebo vzývajíc nějakou rudohnědou alianci. Lidé pod tímto praporem a se zbraní v ruce jsou pro ně nepřátelé zasluhující kulku.
Ruští antikomunisté se vysmívají výzvám západních etnonacionalistů, podle nichž by měli komunistům garantovat suverenitu na základě etnonacionalistických principů — jako by snad komunisté hodlali zřizovat etnostáty a přiznávali Ukrajincům totéž právo na jejich vlastní zemi. Co navíc v takovém případě s Rusy, kteří pod moskevskou nadvládou žít nechtějí?
Za druhé někteří Rusové bojují po boku Ukrajinců proti Moskvě a jejím poskokům, protože považují Ukrajinu za kolébku jejich civilizace, podobně jako ji Američané, Kanaďané a další anglofonní národy vidí v Anglii a Spojeném království jako takovém. Podobně jako pravicově založení Američané jako T. S. Elliot tíhli k Anglii, jelikož Amerika pro ně byla padlou civilizací — padlou jelikož se odvrátila od řady důležitých hodnot, dosud uchovávaných ve svém zdroji — přitahuje část Rusů Ukrajina. Nejeden z ruských exulantů na Ukrajině výslovně odvrhuje Byzancí a mongolskou vládou ovlivněný despotismus, spojovaný s Moskvou ve prospěch rovnostářštější, svobodomyslnější, nacionalističtější — a západnější — politické tradice vyvěrající a spjaté nejprve s Kyjevskou Rusí a později kozáckými územími. Ukrajina je přes všechny své nedostatky svobodnější a Západu bližší země než Rusko, což řadu Rusů oslovuje a vnímají to jako část vlastního odkazu, v Rusku ztraceného.
Zatřetí ruští etnonacionalisté hledají na Ukrajině útočiště, jelikož v Rusku čelí pronásledování. Putinovo Rusko je multirasová a multikulturní říše s agresivně multikulturní ideologií. Rusku vládne nepočetná oligarchie, která je viditelně méně etnicky ruská než Ruská federace jako taková. Rozhodně stojí za to se podívat na Wikipedii do sekce "Původ" u nejbohatších obyvatel Ruské federace: jsou to Židé, lidé částečně židovského původu, Uzbeci, muslimové z Kavkazu, Ukrajinci, Bělorusové a také mnohé další neruské etnické skupiny se těší nadměrnému zastoupení. I když je až překvapivě obtížné zjistit etnickou příslušnost ministrů Putinova kabinetu (nebo jejich manželek), jeho ministr obrany Sergej Šojgu je smíšeného tuvansko-ukrajinského původu, ministr zahraničí Sergej Lavrov je napůl Armén a napůl Rus a bývalý ministr dopravy Igor Levitin je ukrajinský Žid. Rusko, kde by byli Rusové na prvním místě, by pro moc a bohatství této elity bylo ohrožením. Proto stejně jako na Západě i v Rusku vládnoucí oligarchie prosazuje multikulturalismus a ruský etnonacionalismus potlačuje.
Když ruští nacionalisté upozorňují na klesající natalitu Rusů a (přinejmenším relativně) vysokou plodnost tamních muslimských a mongoloidních etnik, cítí se elity ohroženy. Na etnických zájmech Rusů jim nesejde, jen na zachování přiměřeně klidného soužití jednotlivých národů jejich impéria.
Když si ruští etnonacionalisté stěžují na probíhající příliv muslimských imigrantů z postsovětských — stánů, kteří nahrazují ruské obyvatelstvo, spatřují v tom elity nebezpečí. Podobně jako jejich protějšky na Západě se tak vládci Ruska neštítí posílit svou pozici rozředěním ruské menšiny cizími prvky.
Ruští etničtí nacionalisté také varují před stále větší závislostí ruské armády na neruských vojácích, kteří v ozbrojených složkách vytvářejí etnické mafie cílící na etnické Rusy. Takováto vojska se také bez větších zábran dopouštějí válečných zločinů, což se obzvlášť hodí tomu, kdo válečné zločiny využívá jako politický nástroj.
Vládci Ruska však do svých armád odedávna verbovali i neruské vojáky: za carů, soudruhů i po nich. Jedná se ostatně o osvědčený nástroj imperiálního státnictví. Říše se buduje tím, že posíláte vlastní lidi na smrt, aby si podmanili cizí národy. Takoví vládci ke svým krajanům nějaké pevné pouto ani cítit nemohou. Dobyté impérium je následně nutno udržovat pomocí posádek z podmaněných národů v ostatních částech říše, včetně "domoviny", jelikož vojáci s větší ochotou zabíjejí ty, kdo nepřísluší k jejich etnické skupině.
Lidé zvenčí se také pravidelně stávají součástí vládnoucích elit říší. Proto vládci Ruska nikdy nebyli nijak zvlášť ruští, a to už ve středověku a raném novověku, kdy se elity mísily s Mongoly a později Němci. Bolševismus vynesl k moci novou elitu, složenou zhusta z příslušníků národů, které si carská vojska podmanila: Židů, Gruzínců, Poláků, Lotyšů, Ukrajinců a tak dále, doplněných etnicky ruskými bolševiky. I tato nová elita se však obávala většinového ruského obyvatelstva a pokračovala v osvědčených imperiálních postupech, zaměřených na zachování jeho porobeného postavení. I současní mnohoetniční vládci Ruska se bílých Rusů bojí víc než muslimů nebo sibiřských Asiatů, a proto nevidí ve stále snědších ozbrojených silách větší nebezpečí.
Ruská armáda je stejně tak oddaná propagandě "rozmanitosti, rovnosti a inkluzi" jako ty západní. Podle nacionalistů to armádu oslabuje, což je pravda, chápe-li člověk ozbrojené složky v prvé řadě jako nástroj k vedení válek v zahraničí. Naopak tomu však, když je bělošská armáda vnímána jako ohrožení moci elit a diverzifikovaná armáda se pak stává šikovným nástrojem k potlačení bílé většiny. Naši vládci se v tomto ohledu od těch kremelských příliš neliší.
Proto jsou s oblibou zmiňovaná srovnání ruských a amerických vojenských náborových videí tak absurdní. V tom ruském vystupuje drsný, maskulinní běloch (údajně herec v pornu pro gaye). V kontrastu s tím v tom americkém vystupuje vojačka se dvěma maminkami. Toto srovnání je samozřejmě vysoce zavádějící, protože i američtí verbíři dokáží oslovit mužné bělochy (a připravit je na Velkou výměnu) a naopak Rusové chrlí ohavnou propagandu diverzity. Poselstvím má být zjevně to, že naše diverzitou rozklížená armáda by proti armádě ostrých ruských hochů nemohla obstát. Pravda, dosvědčená krví na ukrajinských bitevních polích, však vypadá jinak: ruská armáda není zas tak nerozbitná, ruská, ani bělošská. Je právě tak rozmanitá a slabá jako ta americká.
Rozmanitost se ve válce nepochybně rovná slabosti, jelikož však většinu času prožijeme v míru, kdy tyto rozmanité armády představují pro imperiální elity menší ohrožení jejich moci než ty sourodé.
Putinovo Rusko je stejně jako Amerika multikulturní, mnohorasové impérium, ovládané vykořeněnou, sociopatickou a výrazně etnicky cizí elitou, která využívá multikulturní propagandy i rasové "výměny" jako nástrojů k oslabování vlivu bělošské většiny. Po vzoru židovského společenství i Putin stigmatizuje všechny formy etnického nacionalismu coby "nacismus" a s oblibou využívá holokaust jako prostředek protinacionalistické a promultikulturní indoktrinace.
V Americe musejí etničtí nacionalisté čelit především cenzuře a odepírání přístupu soukromými korporacemi. Takové házení klacků pod nohy není nic příjemného, ale o život nejde. V Rusku ovšem nacionalisté končívají na dlouhé roky za mřížemi — nebo hůř, zabiti rukou příhodně nikdy nedopadeného vraha. I proto se tolik z nich rozhodlo uchýlit na Ukrajinu a momentálně se zbraní v rukou vzdorují Putinovým mnohonárodnostním agresorům.
Jestliže proti Moskvě s Ukrajinci bok po boku bojují i Rusové, nejedná se o primárně etnický konflikt. Jaké tedy je ono hluboké pouto, jež k sobě pojí Ukrajince s Rusy v boji proti Moskvě? V jádru se jedná o otázku neslučitelnosti imperialismu s nacionalismem. Ruští etničtí nacionalisté, stejně jako ti ukrajinští, odmítají sloužit multikulturnímu, multirasovému a etnocidnímu moskevskému režimu.
Ruští etničtí nacionalisté souhlasí s těmi Rusy, kteří při pohledu na Ukrajinu a dál na západ vidí svobodnější alternativu ruského byzantsko-mongolského despotismu, ještě důležitější v jejich hodnocení je ovšem skutečnost, že ruská imperiální mašinerie ohrožuje samotné bytí ruského národa, jehož krev marnotratně prolévá ve svých imperiálních válkách, aby následně podmaněné národy využila jako beranidlo proti etnickým Rusům.
Přestože Rusko po rozpadu Sovětského svazu a osamostatnění všemožných — stánů přišlo o mnoho milionů svých nebělošských poddaných, uvnitř ruských hranic žijí i dnes miliony Nerusů. A byť Rusové stále ještě tvoří 80% obyvatelstva, jejich natalita je mimořádně nízká, zatímco porodnost Nerusů, povětšinou muslimů a dalších nebělochů, je mnohem zdravější. Etnický úpadek etnických Rusů je tak pevně zabudován do budoucího vývoje stávajícího systému, a to i bez další barevné imigrace, která ovšem ze středoasijských zemí nerušeně pokračuje. Kdyby si na navíc vyznavači eurasijských představ prosadili svou, Rusko by některé z těchto zemí znovu začlenilo do svých hranic, vždyť už dnes probíhá masivní hospodářská integrace s tímto regionem. Pro etnické Rusy to nevěstí nic dobrého — zkuste si představit, jak by dnes vypadala Amerika, kdyby na jihu nesousedila s Mexikem, ale Čínou.
Ruští etnonacionalisté v mnohém souhlasí s ruskými antikomunisty, kteří pozvedli zbraně proti separatistům v Doněcku a Luhansku, neunikají jim však ani hlubší problémy než "jen" komunistická ideologie odštěpeneckých republik a jejich zahraničních podporovatelů. Doněck s Luhanskem nejsou nic jiného než ruské imperiální operace a odkazy na marxismus nástroj cynického ruského imperialismu. Tím opravdovým nepřítelem zůstává ruská imperialistická mentalita a mašinerie, nebezpečí mnohem starší než marxismus a SSSR.
Přestože se Putin při své stigmatizaci všech podob etnického nacionalismu coby "nacismu" nechává vést židovskými vzory, někteří z ruských etnických nacionalistů, s nimiž jsem se na Ukrajině setkal, skutečně věří v národní socialismus. Může se zdát podivné, že Rusy nebo Ukrajince tato ideologie láká, když Hitler zamýšlel proměnit jejich lid v hélóty a osídlit jejich zemi německými kolonisty. Hitlerův "petit" šovinismus však odmítají z vědomí rasové a civilizační spřízněnosti. Většinou je také pojí náklonost k black metalu a bojovým uměním. Podobně jako etničtí nacionalisté jinde v Evropě vnímají závazek nejen vůči své vlasti a kultuře, ale také hluboké pouto k naší sdílené rasové a civilizační příslušnosti. Tito nacionalisté, Rusové i Ukrajinci, nevidí v etnických Rusech nepřátele, tím pro ně je vládnoucí ruská multikulturní elita a její imperialistické smýšlení. Jde o značně vyváženější perspektivu než pohled obyčejného Rusa či Ukrajince z ulice, kteří v tomto momentě cítí silnou vzájemnou nenávist a výzvy k "zastavení válek mezi bratry" jim znějí jako prázdné moralizování. I když to možná zní paradoxně, ruští a ukrajinští neonacisté spolu dokáží žít a pracovat mnohem lépe, než jejich "normálnější" soukmenovci.
Válka na Ukrajině je konfliktem mezi Ruskem, multirasovým impériem s agresivně multikulturní ideologií, a Ukrajinou, vlastí ukrajinského národa. Ten v různých podobných probíhá už od 17. století a trvá tedy déle, než existují Spojené státy a nezmizel by ani v případě, že by USA stály zcela stranou. Je mnohem starobylejší než NATO a existoval by i bez zapojení této organizace. Dokonce by tu byl i bez židovského vměšování. Všechny tyto subjekty jsou pouze nahodilými a vedlejšími aktéry konfliktu. Kdyby USA, NATO ani EU Ukrajině nepomáhaly, Ukrajinci by se prostě poohlédli po jiných spojencích — skutečným jádrem konfliktu je totiž odvěké soupeření ruského imperialismu s ukrajinským nacionalismem.
Imperiální Rusko nejen že vytáhlo do války proti Ukrajině, ale vyhlásilo také plány ji "denacifikovat", což neznamená nic menšího než likvidaci jejího národního sebeuvědomění — tedy všeho, co by mohlo přeživším Ukrajincům pomoci odolat asimilaci Ruskem, zmizet ze stránek dějin. Není to nic jiného než kulturní genocida.
Pokud vám něco takového vyhovuje, protože máte Putina za konzervativce, křesťana, reakcionáře nebo iliberála, nejste nacionalista, pro něhož stojí zachování naší rasy i jejích jednotlivých svébytných národů nade vším ostatním. Buďte v tomto směru prosím upřímní, abychom si mohli podat ruce a rozejít se.
Ve válce Ruska s Ukrajinou mohou opravdoví etničtí nacionalisté podporovat jedinou stranu: tu ukrajinskou.
A protože je tento závěr naprosto zjevný, pokoušejí se ruští apologeti celý konflikt "zarámovat" úplně jinak: Rusko podle nich nerozpoutalo agresivní imperiální válku proti Ukrajině, ale ve skutečnosti bylo donuceno vojensky se bránit Americe, která "je tím skutečným imperialistou". Této argumentaci se hodlám věnovat v samostatném článku.
This translation originally appeared at Delian Diver.
*  *  *
Counter-Currents has extended special privileges to those who donate $120 or more per year.
First, donor comments will appear immediately instead of waiting in a moderation queue. (People who abuse this privilege will lose it.)
Second, donors will have immediate access to all Counter-Currents posts. Non-donors will find that one post a day, five posts a week will be behind a "paywall" and will be available to the general public after 30 days.
To get full access to all content behind the paywall, sign up here:
Paywall Gift Subscriptions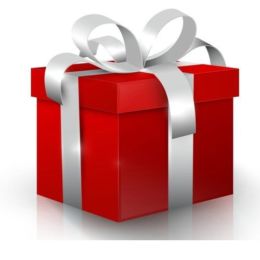 If you are already behind the paywall and want to share the benefits, Counter-Currents also offers paywall gift subscriptions. We need just five things from you:
your payment
the recipient's name
the recipient's email address
your name
your email address
To register, just fill out this form and we will walk you through the payment and registration process. There are a number of different payment options.