The Worst Week Yet:
April 17-23, 2022
Jim Goad
2,515 words
Hammering Thor: Rewriting History So that All Vikings are Black Lesbians
After debuting in Europe last month, Viking historical action saga The Northman opened in the United States on Friday. At the film's London premiere, director Robert Eggers said that he was trying to re-appropriate — or maybe the actual word he used was expropriate, dis-appropriate, inappropriate, or extricate — Viking history from the Nordicists and white supremacists and lovers of historical facts who would dare deny that Viking societies were multicultural, progressive, and perfectly in lockstep with everything that filmmakers in 2022 have been led to believe is righteous and pure. Eggers recently told the Observer, "The macho stereotype of that history, along with, you know, the rightwing misappropriation of Viking culture, made me sort of allergic to it, and I just never wanted to go there."
An extremely earnest — comically so — article in The Guardian asks, "Norse code: are white supremacists reading too much into The Northman?"
The article, written by a decidedly non-Viking-looking gent who calls himself Steve Rose, rings the alarm bell about the Third Reich and Charlottesville and Anders Breivik and the Christchurch Massacre and the QAnon Shaman and how all the perps expressed a fondness for Nordic lore and symbols. It frets that if cinematic depictions of Vikings dare to portray them as ruthlessly masculine conquerors, every paranoid fear/fantasy these little film nerds have about an imminent violent white-supremacist global takeover will suddenly come true, just as it always does in the movies.
Rose boldly asserts that "more recent research reveals that societies such as those in Viking-era Scandinavia were in fact multicultural and multiracial," which is a very dishonest way of saying, "Vikings often made slaves of, and bred with, members of other European tribes that they'd conquered."
He gullibly swallows the #OscarsSoWhite meme: "By and large, films — and the histories from which they draw — have been overwhelmingly controlled by people of white, European descent, whose own blind spots might well play into the far right's hands."
Yes, have you noticed how friendly Hollywood films have been to the very idea of white people, much less the "far right," for the past few generations?
Steve Rose takes a nerdy solace in the fact that Hollywood is ritually destroying Nordic lore to the point where it bears no resemblance to its origins:
Amazon's forthcoming Lord of the Rings series, The Rings of Power, has made a point of casting non-white actors to play elves and dwarves. Going slightly deeper, David Lowery's atmospheric The Green Knight, released last year, reinvigorated Arthurian legend — a space as traditionally all-white as Viking history — by casting the British-Asian actor Dev Patel as Gawain.
Rose also makes glowing mention of Marvel's series of films based on the legend of Thor. The first installment in 2011 cast black actor Idris Elba as the Norse god Heimdall. In 2017 the third installment, Thor: Ragnarok, was directed by a man of Māori and Jewish descent named Taiki Waititi who, according to Rose, rejiggered the Nordic legend so that it "dealt with narratives of displacement, enslavement, colonialism and white-male fragility. Thor's all-powerful hammer, Mjolnir, that beloved symbol of white supremacism, is casually disintegrated by Cate Blanchett's Hela."
Rose also seems tickled pink that the fourth installment, Thor: Love and Thunder, features "hints of homoeroticism, while somehow Natalie Portman now wields Mjolnir. The far right is going to hate it."
As if Thor: Love and Thunder wasn't the gayest-sounding film title of all time, a scene in the trailer between Thor (Chris Hemsworth) and Star-Lord (Chris Pratt) is so gay it's guaranteed to give you AIDS with only one viewing.
It's high time for a movie where a crew of violent, hairy, old-school Berserker Viking pirates wash ashore somewhere in Malibu and lay waste to every last trace of the Hollywood film industry.
Asians Continue to Blame Everyone Else for the Fact that All Asians Look Alike
I'm pretty sure this is Jeff Yang. I mean, the picture is marked as "Jeff Yang," but for all I know there could be ten million Jeff Yangs. But I'm reasonably certain that he's the Jeff Yang who wrote, "I'm Jeff Yang, not Jeff Chang! The everyday horror of having to say 'Sorry, wrong Asian'' in The Guardian.
Apparently, Jeff has been mistaken for other Asians all his life, and this is Jeff's idea of "horror."
He writes about how Ali Wong, who's some Asian female standup comic I'd never heard of — not that there's anything wong with that! — recently divorced her Asian husband, but a couple news outlets such as MSN and Parade magazine published a picture of Wong and Randall Park, her former co-star in some dumb-sounding romantic comedy, mistaking him for her husband. Sounds like the sort of simple blunder that happens all the time on the Internet, but it triggered some horrific sense memories within Jeff Wang's — sorry, Yang's — fragile psychological ecosystem:
Either way, welcome to the club: you've just been Sorry Wrong Asianed. It's embarrassing. It's dehumanizing. It makes you wonder if the people you work with or hang out with or go to school with ever really pay attention to you as more than just a kind of vague Asian blur. . . . Because the roots of the Sorry Wrong Asian phenomenon lie in some of the most pernicious stereotypes of Asians — the ones that strip away our individuality and represent us as teeming hordes, as a faceless hive of interchangeable vermin. . . . Sorry Wrong Asian is why a rising tide of hostility against any of our diverse communities reverberates across all of us. No one stops to check ethnicity or nationality before cursing, spitting or taking a swing. The "anti-Chinese" hostility of the pandemic era (which, if necessary, I will remind you is still going on) triggered attacks on and harassment of Vietnamese, Hmong, Korean and Filipino Americans.
Okay, then, I find it necessary to remind Geoff — sorry, Jeff — Yang that nearly all of these attacks were perpetrated by Americans of Blackness. I also find it necessary to remind Mr. Tang that there's a biological reason why Asians all look alike to us. It's the same reason we all look alike to them.
Third Season of Cable Show Atlanta Depicts "The Monstrosity of Whiteness"
As someone who's had the misfortune of living in the Atlanta area for the past 15 years, I was unaware that not only is there a cable show called Atlanta, it's also an Emmy and Golden Globe winner. As far as I can tell, the show is about being black in Atlanta. It was created by and stars Donald Glover, who first gained fame as a rapper called Childish Gambino. His brother Stephen Glover is the show's head story writer and promises that the new season targets "the curse of whiteness," which to me never really felt like much of a curse until I was forced to live around black people.
According to a gushing review on Vox:
Atlanta's voice has grown more assured in Afrosurrealism, making its depiction of the monstrosity of whiteness a smart, gloriously depraved, weird, condemning commentary. . . . The world of whiteness the characters are exposed to in London and Amsterdam is perhaps more frightening and monstrous than the one they left behind in the sprawling urban forest of Atlanta, surrounded by Confederate flags and monuments to slavery. This genteel horror is viscerally explored in an episode two scene where a white death doula comforts Van as a Black [sic] man lies dying. That same doula later pulls a lever that results in the Black [sic] man's violent assisted suicide by suffocation, as a room of white people watch.
And then — I shit you not — in the very next sentence, the reviewer praises the show's "firm hold on reality."
Speaking of Atlanta . . . and a firm hold on reality . . . I live in the area and can maintain a firm hold on my iPhone as I document what the town is really like. Add another item to my "to-do" list.
Man Gets Spooked by Zombie Actor at Haunted House Attraction, Shoots Him
As the punchline of the most racist joke ever told goes, the difference between black people and retarded people is that retarded people realize it's only a movie, which is why they don't yell at the screen.
Police in Myrtle Beach, South Carolina allege that on Saturday night, April 16, while walking through an attraction called "Outbreak: Dread the Undead" at the Hollywood Wax Museum Haunted House, 39-year-old Keal Latrell Brown and the members of his group became "frightened" at the sudden appearance of a zombie, whereupon Brown picked up a gun he says he suddenly found on the floor and shot the zombie actor twice. The zombie actor is expected to live; then again, maybe he's actually a zombie who's only acting like he's alive. According to the Associated Press, the unnamed injured zombie actor appeared at Brown's bail hearing last week and testified that Brown looked at him before pulling the trigger. He also says that he's been unable to sleep and work as a zombie actor ever since being shot.
Although police say more charges are pending, for now Brown has only been charged with contributing to the delinquency of a minor, because he says he gave the gun to a 15-year-old relative after the shooting. He told police that in the chaos of his entire group freaking out about encountering a zombie, a gun slid toward him on the floor. He says he assumed it was a prop and shot the zombie actor in the spirit of live-action roleplaying.
British Man Who Once Sent Letter to Newspaper Complaining of Pedophile Neighbor is Convicted of Sexually Abusing a Female Child
Some people express public moral outrage because they can't comprehend the sick and vile things that others do. Others make a point of publicly expressing moral outrage to deflect suspicion that they may be secretly doing the same sick and vile things.
Since we've yet to design a machine that can read people's minds, it's impossible to tell what quotient of the public virtue-signalers are engaging in hypocritical guilt-projection. I'd reckon it's higher than most of us would like to admit.
In prison culture, sex offenders are viewed with the same sort of revulsion with which regular society treats all criminals. Apparently all societies need a scapegoat. If you were a "rapo" (rapist) or "chomo" (child molester), you could expect to have a particularly rough time in prison. I remember one convict who was unusually vocal about how he wanted to kill all "rapos." I also remember reading the local paper shortly after he was released. It said his parole officer was looking for him because he hadn't been attending his sex-offender counseling sessions.
I was reminded of that story when I read about a ghoulish weirdo named Darren Higham of Warrington, England. He recently appeared in Liverpool Crown Court and was sentenced to four years in prison for repeatedly sexually abusing a girl over the span of four years when she was between ages seven and 11. According to Newsweek, "Higham has admitted to kissing and touching his victim. He also forced her to perform sex acts on him on multiple occasions."
Back in 1999, Higham and his eight-months-pregnant wife Tracy notified their local paper, the Warrington Guardian, lamenting the fact that they never would have moved into their neighborhood had they been informed they'd be moving next to a convicted child molester named Peter Smith, who'd done time in the early 1990s for a series of assaults on young boys. The paper wrote a short piece about it called "We don't want to live next door to a paedophile."
I'm not sure anyone wants to live next door to a child molester, especially children. But why would Darren Higham, a child molester, not want to live next to Peter Smith, another child molester? The only sensible answer is that he resented the competition.
Pew Survey: Black People are Obsessed with Being Black
If, like me, you've made it your lifelong thankless mission to document and analyze the multifarious manifestations of negritude that simultaneously spice up and stink up our culture, you'd be painfully aware that black people are absolutely mesmerized by the idea that they're black. It's almost as if the idea occupies such a bloated space inside their skulls that there's simply no room for any other thoughts.
"Race Is Central to Identity for Black Americans and Affects How They Connect With Each Other," write Kiana Cox and Christine Tamir, two Women of Color who recently completed an extensive online study for Pew Research where random black people were asked something along the lines of, "Hey, black person, how important is your blackness to you?"
76% of blacks said it was "extremely or very important" to them, which sounds awfully low to me.
Interestingly, if you weed out the Spañegros — the Spanish-speaking blacks –, the quotient nudges up to 78%. Only 58% of Hispanic black respondents said that being black was "extremely or very important" to them. This suggests that one way to wean American blacks away from their myopic fixation on their blackness would be to teach them how to speak Spanish.
Black women find it more important to be black than black men do. Older blacks place more emphasis on their shimmering blackness than younger blacks do.
Half of American blacks say they feel "everything or most things" that happen to other American blacks also affects their own lives. Four in ten American blacks say they feel deeply connected to, and affected by, what happens to blacks all across the globe.
That all sounds really, really nice to me, as I've never known such a privilege.
Tyson Fury KOs Non-White Boxer Dillian Whyte
Assuming that you classify Irish gypsies and Ukrainians as white, all four of boxing's heavyweight belts are still held by white people.
On Saturday night, in front of a crowd of 94,000 people at London's Wembley Stadium, 6'9" Tyson "The Gypsy King" Fury bludgeoned Jamaican-born Dillian "The Body Snatcher" Whyte with a head-snapping uppercut in the sixth round to retain his World Boxing Council heavyweight belt. Although Whyte was able to stand up and beat the count, he lost his balance and fell into the ropes, at which point the referee stopped the fight. Fury is from Manchester but identifies as an Irish Traveller. Whyte, one of the more amusing boxers out there, was born in Jamaica but moved to the United Kingdom when he was 12. Despite being built like a steroidal bulldog, Whyte failed to land any smashing blows on the undefeated Fury, who's chubby as hell, yet moves like a gazelle.
The other three heavyweight belts are currently held by the undefeated Ukrainian Oleksandr Usyk, whom I would rate as both the funniest and most technically skilled boxer alive.
50 years ago, American boxers dominated all weight divisions. That's clearly not the case anymore, and it'd be both fascinating and depressing to uncover the reasons why. It'd probably be even more fascinating and depressing to figure out why there are no great white boxers from the United States anymore. Why are they all Europeans?
*  *  *
Counter-Currents has extended special privileges to those who donate $120 or more per year.
First, donor comments will appear immediately instead of waiting in a moderation queue. (People who abuse this privilege will lose it.)
Second, donors will have immediate access to all Counter-Currents posts. Non-donors will find that one post a day, five posts a week will be behind a "paywall" and will be available to the general public after 30 days.
To get full access to all content behind the paywall, sign up here:
Paywall Gift Subscriptions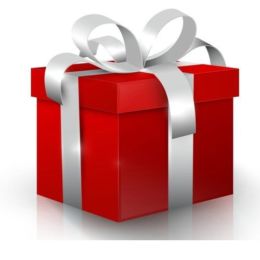 If you are already behind the paywall and want to share the benefits, Counter-Currents also offers paywall gift subscriptions. We need just five things from you:
your payment
the recipient's name
the recipient's email address
your name
your email address
To register, just fill out this form and we will walk you through the payment and registration process. There are a number of different payment options.