The Worst Week Yet:
November 28-December 4, 2021
Jim Goad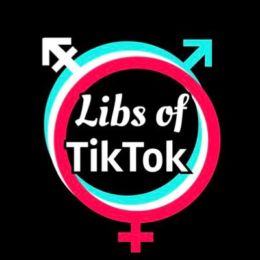 2,459 words
Mayo Monkeys, Your Time is Up
In a possibly apocryphal quote, Muhammad Ali allegedly explained why he refused to be drafted into the US Armed Forces to fight in Vietnam: "I ain't got no quarrel with them Viet Cong. No Viet Cong ever called me nigger."
Okay, but had he ever spent any time around the Viet Cong? In the 1960s, I doubt there were many, if any, Viet Cong living in Louisville, Kentucky. Just like it's not an accomplishment that no African country ever dropped a nuclear bomb on anyone precisely because no African country ever developed a nuclear bomb, it's not a sign of their innate tolerance that no Viet Cong ever called Muhammad Ali "nigger" for the simple fact that at the time this quote was supposedly uttered, it's highly unlikely that Muhammad Ali and the Viet Cong had ever crossed paths.
For a solid two generations, the truly toxic defamation against white people hasn't consisted of such trifles as "cracker" or "redneck"; it's the all-consuming slander that white people ruined the world and deserve all the suffering that can possibly befall them as a result.
Some recent shenanigans on Twitter began with controversy over colorful slurs against white people and quickly metastasized into full-blown unironic Death Wishes against the entire white race.
Libs of TikTok is a popular Twitter account that tirelessly documents the endlessly inane behavior of the woke zombies that infest TikTok, which is a video-based social-media site for vain and retarded people. On November 29, the account called attention to a TikTok video where a black man who is as dark as he is obese recited a list of slurs for white people:
Snow possums
Snow roaches
Enemies of the sun
Sugarcane snatchers
Cornstarch crusaders
Chalk demons
People of no color
Ice rats
Mayo sapiens
Skin cancer magnets
Mayo monkeys
There were other slurs, but "mayo monkeys" was the one that began trending on Twitter.
I've been on Twitter since 2009, but I was unaware that something called a "Twitter Space" existed. It appears to be a live, audio-based chat for people who cluster together around a common theme. On a Twitter Space called "Yt people deserve NUFFIN (share the space chile) #MAYOMONKEYSGOTTAGO," a speaker who identifies himself as "Jolly Twunk" directly addressed the proprietress of Libs of TikTok:
First of all, Libs of TikTok, let me tell you something, if you're in here or y'all gonna go run back and tell them, y'all don't gotta tell them that nobody else said shit but me. I'm going to say this, and you ain't got to talk shit up. I am for the white genocide. I am for the total erasure of the white race. I — you don't have to talk this up, Yes, I am for all you white bitches dying like flies. I am for it. I am for it, I support it. I am for putting all you white possums in a gas chamber and lettin' that motherfucker ring, bitch. [background laughter] I am for it. So you don't have to talk shit up. I'm for it, and I'm gonna stay ten toes down behind it, bitch. Simple as that. So you ain't gotta chop shit up, you ain't gotta screw the shit. Bitch, I've said it, and I stand on it. Simple.
On another anti-white Twitter Space called "They're 2 Many White People Mass Report," a black fella who goes by the handle "So Dey Zay" claims that he attended "peaceful protests" neither to protest nor to be peaceful, but intending to assault white people:
It was the thing when I went to the LA protest . . . everybody was being peaceful . . . they had snipers on the fuckin' Jewish temples and shit like that, that shit was crazy. But I, I didn't go to be peaceful, I went to the riots personally, me personally, I'm not advocating that for anybody else . . . but I personally went to fuck up some white people.
A nine-minute best-of compilation from the Twitter Space "Why Do White People Exist ????" yields the following chocolatey Milk Duds of Hate:
The detachment is coming. I'm lettin' you all know, bro, I ain't thinkin' about nothing — but somebody just DM'd me, and somebody axed me, they said, "Hey man, read this question for the space." They said, "Can we bring back segregation, can we bring back if y'all don't like us? Why doesn't Black Lives Matter have this on their platform? We coulda had a peaceful racial divorce, and all of our problems would be solved. The black police, black government, etc. We'd even give you half of the South for your own state." And do y'all not realize that — see, listen, bro. Y'all gotta realize somethin', my nigga. At the end of the day, you trolls and you jokes — your time is up. Okay? The Most High already told us that not everyone's gonna make it, that's why I don't try to help or convert anyone who already come off as such, okay? With a sick mentality, a sick body, everything around you is sick. Grow up. Seek some help. Go take a shower. . . . Y'all don't want no segregation. Y'all want us to be close to y'all because y'all know that you feed off of us. Y'all feed off our energy. Y'all use our energy, bro, y'all bloodsucking bastards.
They are not hygienic. They don't wash their hands. They can be musty as fuck, runnin' around daycares. They be out here tryin' to get our kids sick.
You're old, you're ignorant, you're disintegratin', you're going extinct.
Name one thing a white person made that was like, "Damn! We needed that shit! No! The only thing that y'all made was hate, pain, and slavery.
Try, for a moment, to imagine all the white inventions it took merely to enable that disgruntled, rusty hunk of antique farm equipment to claim that white people never invented anything.
More American Kids Believe in Santa than They Do in the Holocaust
As we wind down the absolutely awful year of 2021, can you envision any major media company in America greenlighting an animated TV series where an almost entirely Christian panel of producers and an overwhelmingly Christian cast of voiceover actors take gleefully edgy delight in shitting on Hanukkah?
Santa, Inc. is a new eight-episode cable series that recently premiered on HBO Max, whose website describes the show thusly:
This adult animated series tells the story of Candy Smalls (Sarah Silverman), the highest-ranking elf in the North Pole. When Santa Claus (Seth Rogen) is poached by Amazon, Candy chases her dream of being the first woman Santa in the history of Christmas.
Santa, Inc.'s three-minute trailer showcases more than one instance each of animated figures flashing their breasts, peeing in the snow, and overusing the word "bitch." It also contains these interactions:
Candy Smalls [Sarah Silverman] to Santa: Good news, sir! More American kids believe in you than they do in vaccines or the Holocaust!
Santa [Seth Rogen]: That's great! I mean, disheartening for America, but great for us!
Little Green Elf to Candy Smalls: There have been many Santa Clauses throughout history. Some were loved, others loathed. But the position of Santa has mostly been a white man's game.
Candy Smalls: Exactly, it's fucking crazy. Things have gotta change!
Lecturer: Let's go over what we know. Santa and the board are all male and all white. They play golf, drink, smoke cigars, say things like, "Don't ever marry your mistress!"
Although YouTube has shut down commenting and the likes/dislikes feature under the trailer, an article for Russia Today claims it had garnered a mere 2,500 likes against 84,000 dislikes at the time of the shutdown.
The comments were also apparently lopsidedly negative. The website Daily Dot reprinted one of the most highly-rated comments, written by a popular YouTuber who calls himself Man of Low Moral Fiber:
Did you know? Elves have been knocked off of at least 109 shelves? Somehow they always end up climbing back on and making rules about knocking them off. . . . And they always display the same voracious elfnocentrism that got them knocked off the shelf in the first place. Some might suggest that it's simply time to take the shelf down. The international elf is the world's foremost problem. . . . Did you know? The Elves tell this great story about the 1940s when more elves were killed by Santa than actually existed. If anyone questions the story, their lives are ruined by the elves instantly. Truly magical creatures, the elves.
Although scientists have yet to develop a foolproof Jew Test, 11 out of Santa, Inc.'s 13 executive producers and four out of its seven main cast members are allegedly Jewish. Two of the other main cast members are black, leaving one white person: a woman.
At the time of this writing, Santa, Inc. had a measly 3% score on the film-review website Rotten Tomatoes.
Possible Slur Uttered at High School Basketball Game: Officials Furiously Investigating
Despite all the progress we've made as a society, we must always be vigilant to stamp out any sudden eruption of racism no matter where it occurs, even if it really didn't occur, which seems to be the case most of the time these days.
During a girls' basketball game last month in Nashville, Tennessee, some people say that a referee used the legendary "N-word" to damage the psyche and impede the tremendous potential of a 14-year-old player. Immediately after the tragic alleged utterance, the game was terminated.
In a letter to the school where the game was being held, the Executive Director of the Tennessee Secondary School Athletic Association said that although they don't question that the fine young lady and aspiring nuclear physicist feels she was branded with a scarlet "N," three officials and all of the other players say it never happened.
A representative of the school which the aggrieved young Negress attends, however, insists that there will neither be justice nor peace until the N-bomb-droppin' ref is forced to hang up his whistle and walk away in unending shame:
For our athletes to go to a school-sanctioned event and be dehumanized by an adult official is traumatizing, and our entire school community is in pain, particularly our Black [sic] and Brown [sic] students who experience systemic racism every day in this world.
The NAACP, Urban League, something called Nashville PROPEL, and the Interdenominational Ministries Fellowship are demanding that officials at the offending high school engage in a vigorous public bout of self-shaming and agree to "rectify the harm the actions of your organization and your organization's representatives have caused by terminating this official."
Situations like this make it more tempting to use racial slurs than it otherwise naturally would be.
Gays: So Self-Absorbed, They May Vanish Inside Their Own Colons
There used to be a time when homosexuals and the sexually non-conforming were publicly shamed and often beaten bloody in the streets.
Nowadays, it appears that apart from fatal diseases and sundry genital rashes, the greatest amount of suffering endured by the LGBTQ community is self-inflicted: It comes from having to listen to themselves whine.
The surest sign that someone isn't actually facing life-threatening trauma is when they write something such as this:
"You can be more comfortable with yourself in outdoor communities," Kay tells me. "You get to just go out and exist with the birds. No bird is going to look at me and say "Miss? What bird is going to misgender me?" . . . Nonbinary identity opened up a lot of room for me to explore. I hope to break assumptions about what nonbinary looks like. If I look like a woman but I tell you I'm not, I hope to break your brain a little. . . . What makes some people uncomfortable with the notion of nonbinary identity is that there's no obvious place you're transitioning to; there's no goal or endpoint that will make cis people comfortable, no clearly defined cultural finish line. And I recognize completely that this is coming from a white and western [sic] view of gender, because that's the box I was raised in and the one I'm trying to bust out of.
No bird ever misgendered me? That's the tranny version of "No Viet Cong ever called me a nigger."
"I Wore A Skirt And Found A New Sense of Freedom, But The Patriarchy Lost Its Mind," reads the BuzzFeed headline from a writer who apparently thinks it's the patriarchy that's lost its mind:
Men in skirts were once nothing special. Yet the toxic powers of the patriarchy tightened the grip on Western culture, and suddenly gender expressions like "guys in skirts" became a statement of protest and a dangerous line to cross. After I came out as bisexual, I had enough with this convention, and I crossed the line. . . . The binary constantly haunts me. The way I grew up, little boys should be wary of even wearing a shade of purple. I was taught boys like girls, girls wear dresses, and I should be interested in sports like football. It's dangerous to detour this ideology in a conservative city like my hometown of Bakersfield, California.
I would gladly buy lunch for anyone in Bakersfield, California who bullied this annoying asshole when he was younger.
An article at NPR — your tax dollars fund it — decries "The limitations of the 'sapphic anthem'" and finds a way to blame white Western Civilization for the fact that lesbian folk music doesn't command as big a chunk of the record market as K-pop does:
The songs they frequently describe seem to organize around a distinctive emotional register and musical palette, while highlighting a limiting image of a lesbian — white, skinny, cisgender, and often sexually timid. . . . In popular "sapphic anthems," the image of the lesbian becomes intelligible to the mainstream through whiteness. . . . Some strands of the movement were criticized for their whiteness and trans-exclusionary politics, yet despite this criticism a certain monocultural stereotype of lesbian music — not dissimilar to the one that women's music inspired — still persists through the rhetoric and aesthetic of what constitutes a sapphic anthem today. . . . The more terms like sapphic and wlw as descriptors for music are pushed into the mainstream, the more it becomes clear that they are vehicles for whiteness and cisnormativity more than they are for sexuality.
Do these deviants hear themselves? Do they realize that white countries are probably the safest places on Earth for them to engage in their sodomitical dalliances? Are they even remotely aware that in the dozens of countries where it's illegal to worry about birds misgendering you, for men to wear dresses, and for lesbians to sing songs about being lesbians, not one of them is tainted with whiteness?
As with the blacks, the gays were far more tolerable when they had real problems.
*  *  *
Counter-Currents has extended special privileges to those who donate $120 or more per year.
First, donor comments will appear immediately instead of waiting in a moderation queue. (People who abuse this privilege will lose it.)
Second, donors will have immediate access to all Counter-Currents posts. Non-donors will find that one post a day, five posts a week will be behind a "paywall" and will be available to the general public after 30 days.
To get full access to all content behind the paywall, sign up here:
Paywall Gift Subscriptions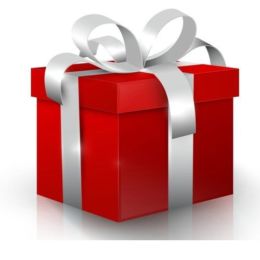 If you are already behind the paywall and want to share the benefits, Counter-Currents also offers paywall gift subscriptions. We need just five things from you:
your payment
the recipient's name
the recipient's email address
your name
your email address
To register, just fill out this form and we will walk you through the payment and registration process. There are a number of different payment options.
Enjoyed this article?
Be the first to leave a tip in the jar!