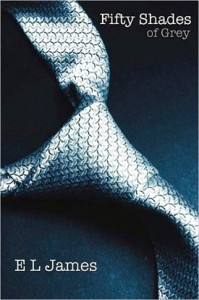 2.121 slov
English original here
"Když tě nebije, tak tě nemiluje." Tak to aspoň říká africké přísloví. Podle jiných zdrojů se jedná o přísloví ruské. A podle ještě dalších o bolívijské. Možná se to říká na více místech. Po zadání podobného latinskoamerického úsloví, "Čím víc mě biješ, tím víc tě miluju," ukáže vyhledávač přes sto tisíc výsledků.
Myšlenka o masochistické složce ženské sexuality rozhodně není nijak objevná. Člověk se s ní setkává v pořekadlech a lidových moudrech národů celého světa; odpovídá to tedy pozorováním četných lidí obou pohlaví napříč generacemi. Přesto není debata k tématu snadno dostupná. Během posledního století byla většina prací na toto téma zavázána freudovské tradici, což nebudí přehnanou důvěru. Za nadějnější pak snad lze považovat velice rozsáhlou feministickou literaturu usilující o vyvrácení "mýtu ženského masochismu." Tento kánon – když nic jiného – přinejmenším dokazuje přetrvávající skutečnost odpovídající lidové moudrosti; nikdo totiž nepolemizuje s názorem, který zcela postrádá oporu v realitě.
Není kdovíjak složité pochopit, proč lidé obou pohlaví o ženském masochismu nechtějí příliš mluvit: nikdo nechce vypadat, jako že schvaluje násilí na ženách. Jednou z hlavních složek mužnosti je instinkt ženu ochraňovat.  V evropské tradici to nalezlo vyjádření v zásadě, že "ženu ani květinou neuhodíš." Thomas Fleming, který jako obvykle dohání galantnost ad absurdum, v Chronicles píše, že "na bití žen je cosi nemužného; nemužného a nechutného."
Co kdyby ale přinejmenším u některých žen existovalo něco, co na mužské násilí reaguje pozitivně? Britský antifeminista "Angry Harry" se podělil o následující příhodu:
Emma Humphreysová, (cause célèbre britských feministek) strávila nějaký čas za mřížemi za zabití svého přítele. Po halasných přímluvách četných ženských skupin, že jednala v sebeobraně proti jeho násilnostem, byla propuštěna.
Během rozhovoru pro BBC na Radio 4 byla na svobodě teprve deset dní. I tak se ale přiznala, že už stihla navázat další násilný vztah s mužem, který ji čas od času 'propleskne.'
Následně prohlásila, že láska a násilí k sobě a patří a nejde mít jedno bez druhého. "Když tě nebije, tak tě nemiluje." (zdůraznění autorovo)
Rozhovor byl v tomto bodě přerušen a do rozpaků uvedená redaktorka musela narychlo vyplnit zbytek času.
Další příklad: Hollywood dosahuje svých zisků hrou na struny fantazií svého publika, včetně žen; když se to produktu nepodaří, propadne. Ze začátků kariéry Clarka Gablea si lze vzít pár ponaučení o ženském publiku. Proslavil jej film A Free Soul (Svobodná duše, 1931), kde ztvárnil gangstera, který zametá s Normou Shearerovou, aby jí ukázal její místo.
Jak to popisuje fanouškovská stránka, předchozí hrdinové v hlavních rolích byli "uhlazení a kultivovaní, romantičtí a něžní." Gableův gangster:
"…měl být padouch, zlý a zkažený zločinec, kterému diváci měli přát jen špatné – a doufat, že Norma skončí s Lesliem Howardem: nudným tuctovým Lesliem Howardem. Diváci promluvili jasně a zřetelně – ženy v roce 1931 už nestály o nudné tuctové "napudrované" muže s upravenými účesy a volány na košilích – chtěly opravdové drsné muže, trochu špinavce, kteří se je nebáli usadit."
Ve své další roli hrál Gable zlověstného řidiče, který v Night Nurse pošle jedinou ranou k zemi Barbaru Stanwyckovou. To byla poslední vedlejší role v jeho kariéře. Studio zaplavily dopisy fanynek. Některé ženy s vyraženým dechem se údajně nabízely, že rády nechají Gablea uhodit je!
Nebo další hollywoodská historka, tentokrát mimo pláto, citovaná v hodnotné knize Stevena E. Rhoadse Taking Sex Differences Seriously /Proč bát odlišnosti pohlaví vážně/ (New York: Encounter Books, 2005):
Eddy Fisher i Debbie Reynoldsová vyprávějí o večeři u nich doma, kde se do sebe pustili Mike Todd s Elizabeth Taylorovou. V jedné chvíli táhl Todd kopající a škrábající Taylorovou po podlaze. To Reynoldsovou vyděsilo a vrhla se Toddovi na záda, aby ho zastavila. Todd i Taylorová se na ni osopili. Podle Fishera Taylorová řekla: "Ale Debbie… nebuď taková skautka. Vážně Debbie, ty jsi taková slušňačka."
Todd s Taylorovou se pohádali, aby se následně mohli "usmířit." Není úplně vzácné, že manželky provokují své muže, aby je uhodili, právě z tohoto důvodu.
Mnohé z "týraných žen" – s kterými máme soucítit – prokazují pozoruhodné sklony stát se obětí násilí z rukou každého muže, s kterým se zapletou. Zpěvačka country Tammy Wynettová, která se proslavila písní "Stand By Your Man," byla vdaná za pět mužů a čtyři z nich opustila (stihla zemřít před rozpadem svého pátého manželství). Většina jejích manželů ji nějakým způsobem zneužívala, a veřejnosti se dostalo slzavých vyprávění o jejím "tragickém" životním osudu.
Rád bych čtenáři připomněl základní mechanismus vztahů žen a mužů: ženy si vybírají. Ony jsou nabídkou, muži poptávkou. Jestliže Tammy Wynnetová nikdy neskončila s mužem, který by ji nezneužíval, nabízí se jediné vysvětlení: Tammy si potrpěla na zlobivé kluky.
Zavřete takovou ženu do místnosti s tuctem chlápků, a do pěti minut nebude věnovat pozornost nikomu jinému, než tomu nejsprostšímu, nejdespotičtějšímu a nejbrutálnějšímu muži v místnosti. Některé ženy-dcery alkoholiků mají srovnatelnou podivuhodnou schopnost rozpoznat v plné místnosti mužů alkoholika, i když je zrovna střízlivý. "Ženská intuice" není mýtem: jde o schopnost zachytit nejjemnější signály či nuance výrazu tváře, kterých by si muž nepovšimnul.
Na opačném pohlaví nás přitahují vlastnosti, kterých se tomu našemu tolik nedostává. U mnoha žen to znamená přitažlivost k mužské brutalitě. I když mohou tyto ženy tvrdit, že hledají citlivou duši ochotnou projevit své city, na jejich chování to nemá žádný vliv. Co ženy o mužích říkají, vychází z mozkové kůry, ale jejich skutečný výběr určuje vývojově starší limbický systém. I feministky z kampusů si na"jednorázovky" vybírají naduté sportovce a drsňáky, ne feministy, kteří ochotně dávají najevo své emoce. Kdosi mi prozradil nejpádnější důvod, proč neuhodit ženu: už byste se jí taky nikdy nemuseli zbavit.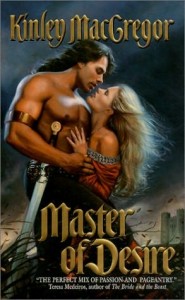 Proč ženy svým mužům jednoduše neřeknou, že je násilí a dominance vzrušuje? Snad by slova "mám na to chuť, možná bys mi mohl pár ubalit" roztříštila určitou fantazii? Většinou ale ženy zřejmě jednají instinktivně a bez pochopení vlastních motivací. Každopádně by pochopení tohoto rozměru ženské sexuality bylo pro manžele s dobrými úmysly prospěšné. Může to předejít vážnému násilí a dokonce i zachránit pár manželství.
První lekce současných guru na randění zní: nebuďte "milí chlápci." Odpor k "hodným" pak není vlastní jen ženské psychologii: ani mužům neunikají pejorativní konotace slova "neškodný."
Důležitější než snášet další a další příklady ale nejspíš bude zamyslet se nad tím, proč se ženský masochismus objevuje. Podobně jako u ostatních sexuálních charakteristik jde o evoluční adaptaci. Půjdu s kůží na trh a řeknu, že ranní hominidé nejspíš nebyli tak útlocitní jako Tom Fleming, kterému se dělá nevolno z pouhé myšlenky na ránu ženě. Afričané podle všeho nejdou pro ránu daleko ani dnes. Dvornost je výdobytkem civilizace, nikoliv součástí naší primitivní přirozenosti.
Ženy v našem "prostředí evoluční adaptace" závisely pro zajištění ochrany, páření a přístup ke zdrojům na mužích. Muži byli větší a silnější než oni a když se jim ženy znelíbily nebo je rozzlobily, snadno jim mohli ublížit. Kdyby naše pramáti byly křehké květinky neschopné vydržet žít s takovými surovci, dnes bychom tu nebyli. Jinak řečeno: ženy se přizpůsobily mužské brutalitě – včetně příležitostného násilí – a naučily s ním vyrovnat nebo se mu vyhnout.
Muži, na chvíli se zamyslete, jak byste se naučili chovat vy, kdyby vaše přežití záviselo na nepředvídatelném a často násilném stvoření větším a silnějším než vy. Naučili byste se, že si nemůžete jednoduše vzít to, co chcete. Naučili byste se jednat jemu za zády, oklikami, klamem a manipulací. Naučili byste se skrývat své názory a nedat velkému zvířeti najevo vaše pravé záměry. Stručně řečeno byste se naučili chovat jako žena.
Válka pohlaví je soubojem síly se lstivostí. Ano, civilizovaní muži se naučili ovládat své agresivní impulzy a nezmlátit ženy pokaždé, když je něčím rozčílí. V prostředí moderního Západu se muži využívání své přirozené zbraně pro ovládání žen – tedy síly – z větší části vzdali. Vzdaly se ale i ženy užívání svých vlastních zbraní proti mužům? Těžko od nich můžeme očekávat, že odhodí tisíciletí evoluční adaptace v momentě, kdy se muži konečně začnou chovat slušně.
Základní strategií ženských námluv zůstává udržování nápadníků v nejistotě. Nemění se ani hlavní metoda dosahování ženských cílů – nepřímá cesta prostřednictvím ovlivňováním mužů. I jejich agresivita na sebe nejčastěji stále bere formu pasivně agresivní. A ženy zůstávají častějšími a zdatnějšími lhářkami než muži.
Soudě podle na ženy zaměřené "své-pomocné" literatury pojímá většina z nich úkol najít partnera jako nalezení formule, "jak vlichotit, vydráždit, ošálit a jinými způsoby vmanipulovat muže do manželství" (Rhoads, s. 120). Napadlo vůbec někdy ženy, že kdyby skutečně byly věrné, upřímné a ženské, možná by nemusely navlékat muže do chomoutu různými triky?
I když do feminismu co se týče skoncování s ženskými úskoky velké naděje nevkládám, soudím, že i ženy mohou ovládnout nevábnější prvky své přirozenosti – tak jako se muži naučili kontrolovat svou vznětlivost a sklony k agresivitě. Ženy spoléhající v jednání s opačným pohlavím na lsti a klam bývaly hanlivě označovány jako "designing women/lstivé ženy" – toto označení z našeho jazyka postupně takřka vymizelo.
Stručně řečeno bych nahlížel na všechny možné kampaně proti "násilí páchanému na ženách" mnohem příznivěji, kdyby jejich součástí byl i nezbytný logický doplněk: vymezení se proti "podvodům na mužích."
Dalším zajímavým aspektem těchto tažení proti domácímu násilí je otázka: proč teď? Chovají se snad muži násilněji než kdysi? Nic tomu nenasvědčuje. Už v roce 2000 soudce massachusettského District Court Milton H. Raphaelson prohlásil, že "neexistuje žádná epidemie domácího násilí, ale epidemie hysterie ohledně domácího násilí." Narazíme-li na Západě na skutečné zneužívání žen, zpravidla se jej dopouštějí barevné menšiny imigrantů, což ovšem feministky vytrvale a systematicky ignorují či kamuflují.
Otázky znepokojující veřejnost často až podivně neodpovídají skutečné situaci. Až v 60. letech minulého století – po desetiletích poklesu podílu Američanů s dokončeným středoškolským vzděláním až na historické minimum – objevila Amerika problém "středoškolských odpadlíků." V desetiletích předcházejících Francouzské revoluci se politické a hospodářské podmínky ve Francii trvale zlepšovaly. Jak však vysvětlil Tocqueville, očekávání rostla rychleji, než se mohly stíhat zlepšovat podmínky, takže mírnější vládu paradoxně doprovázela rostoucí nespokojenost s "despotismem." Podobný mechanismus možná funguje i v případě současné hysterie nad "partnerským násilím."
Mnozí si všímají "ironie" nejzhýčkanějších žen dějin, které si nejhlasitěji stěžují na útlak. Snad bychom to neměli považovat za ironii, ale spíše přímou příčinu: jestli si totiž moderní žena na svůj úděl tolik nestěžuje právě proto – nikoliv navzdory – že je tak příznivý.
Jack Donovan zformuloval ve prospěch tohoto výkladu etologický argument. Bonobové – neboli šimpanzi trpasličí – se fyzicky od ostatních šimpanzů příliš neliší, přesto jsou označováni kvůli zásadním odlišnostem ve svém chování za zvláštní druh. Samci nejsou příliš agresivní. O status bojují méně než šimpanzí samci, o samice pak vůbec. Sex je promiskuitní a samci neprojevují vlastnické sklony. Běžně se vyskytuje homosexuální chování. Mláďata vychovávají matky. Samičí svazky jsou pevnější a trvanlivější než samčí. Bonobům se tedy podařilo vytvořit feministický ráj.
Chování šimpanzů se od bonobů liší takřka ve všech ohledech. Samci vytvářejí hierarchicky uspořádané tlupy, kde se neustále bojuje o status a přístup k samicím. Jsou násilničtí a teritoriální a uzavírají spojenectví – jak na obranu vlastního území, tak k nájezdům proti jiným šimpanzím tlupám. Když se naskytne příležitost, zabíjejí osamělé samce z cizích tlup. Samicím vládnou tvrdou rukou a ty jim projevují podřízenost. Homosexualita je zřídkavá. Sociální chování šimpanzů jako by vystoupilo z nočních můr feministek.
Podle zásad evoluční teorie bychom se měli poohlídnout po odlišnostech v životním prostředí šimpanzů a bonobů, v reakci na něž se jejich chování vyvinulo takto zásadně odlišně. Primatologové tuto odlišnost skutečně nalezli: šimpanzi musejí o potravu soupeřit s ostatními druhy, zejména s gorilami. Bonobové naopak žijí v prostředí hojnosti potravy a bez goril, jejich život je tedy snadný. Tato absence konkurence učinila násilí, hierarchii, soupeření a pevné svazky samců pro šimpanze bonobo zbytečným.
Západní muž se podobá šimpanzi, který vykonal svůj úkol až příliš dobře. Po rozdrcení takřka všech svých nebezpečných konkurentů se ocitl v prosperující společnosti, která už nepotřebuje ochranu, bez smysluplného účelu. Není tedy žádným překvapením, když jeho ženy začnou štěkat o tom, že se musí začít chovat jako bonobo. Feminismus je průvodním jevem míru a prosperity, nikoliv reakcí na patriarchát a útlak.
Některé formy chování žen, jak je zaznamenala Michelle Langleyová, se jeví spíše jako projevy sadismu než masochismu. To ale výše popsané argumenty nepopírá: sadismus není ničím jiným než rubovou stranou masochismu. Dle mého soudu se dá nárůst ženského sadismu ve společnosti, kde muži odmítají nebo nesmějí projevit dominanci, očekávat. Celospolečenské selhání mužů ovládat své ženy pravděpodobně produkuje velké množství vědomé či podvědomé sexuální frustrace, která může vycházet na povrch i v podobě sadismu.
Má snad Zákon proti násilí na ženách být pokusem vrátit to mužům za jejich neschopnost odkázat ženy do patřičných mezí? Ženy by jistě radši měly Clarka Gablea než soudní zákazy přiblížení se, nucené kurzy sebeovládání pro muže a další absurdní formy ochrany policejního státu před muži, kteří jsou beztak stále větší slaboši.
Nevím, jestli sadismus u žen vyvolávají potlačené masochistické pudy, jde spíš o tušení. S mnohem větší jistotou si ale troufnu říci, že ženský masochismus představuje zásadní téma, od jehož zkoumání bychom se neměli nechat odradit ani feministickým popíráním, ani svatouškovskou rytířskostí křesťanských tradicionalistů.
This translation originally appeared at Delian Diver.
* * *
Like all journals of dissident ideas, Counter-Currents depends on the support of readers like you. Help us compete with the censors of the Left and the violent accelerationists of the Right with a donation today. (The easiest way to help is with an e-check donation. All you need is your checkbook.)
For other ways to donate, click here.