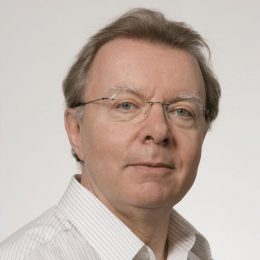 1.024 slov
English translation here
Poznámka překladatele F. Rogera Devlina:
Finis Germania se značně liší od pečlivě ozdrojovaných akademických prací, na nichž se zakládala Seiferleho odborná reputace. Jedná se o sbírku krátkých osobních meditací nad tím, čemu Němci říkají Vergangenheitsbewältigung: "překonání (nebo 'vypořádání se') minulosti", přičemž minulostí se zde myslí výhradně dvanáctileté období národně socialistické diktatury. Své úvahy začal sepisovat už v 90. letech a naposledy je upravoval ještě v dubnu 2015, tj. v předvečer "uprchlické" krize onoho léta a podzimu. Sieferle se podle všeho toto velmi osobní dílo za svého života nepokoušel vydat.
Kniha je rozdělena na čtyři oddíly: 1) Finis Germania, 2) Paradoxy našeho věku, 3) Mýtus o vypořádání se s minulosti a 4) Zlomky. Každý z nich je dále rozčleněn do menších pododdílů.  Na následujících řádcích si můžete přečíst tři kompletní pododdíly z první sekce. Výňatky z třetí části, které vyvolaly nejhlasitější odsudky, přineseme v následujících dílech této minisérie.
Pokrok a vypořádání se s minulostí
Nikoho nepřekvapilo, že v napůl asiatské zemi jako Rusko, s její živou tradicí despotismu, mohla kombinace ideologie a industrializace dospět k takovým strašlivým koncům. Hrůzy revoluce, občanské války i stalinismu lze celkem bezpečně připsat na vrub předmodernosti Ruska. Ještě méně je pak nutno znepokojovat se řekněme Pol Potovým režimem v Kambodži – co ostatně čekat od jakési zaostalé asijské zemičky? Národní socialismus v Německu je ovšem zcela odlišný případ. Neukázal snad, že tady – uprostřed Evropy – lze moderní metody využít k dosti "barbarským", tj. nelidským účelům? Jestliže se Německo řadilo mezi nejkulturnější a nejcivilizovanější země, Osvětim může naznačovat, že humánní moderní "pokrok" lze v každém momentě převrátit v jeho opak.
Proto lze na každý pád při studiu minulosti dospět i ke skeptické a pesimistické doktríně.
Standardizovaná verze "vypořádání se s minulostí" se však ubírala cestou naprosto odlišnou. Protože vedla přes přímé pokračování spojenecké propagandy obou světových válek, bylo nutné vytyčit Německu tradiční, předmoderní zvláštní cestu, jež by z podstaty odlišila od "Západu". Důvodem bylo v prvé řadě zbavit moderní svět břemene holokaustu. Německo tedy bylo prohlášeno za jakési kvazi-Rusko, zemi polobarbarských tradic, z nich vzkypěla antisemitská nenávist a hunská krutost. Tradice, premodernita a barbarství se tak dostávají na špatnou stranu dějin a západní modernita v ostrém kontrastu s nimi zůstává ve svém zářícím šatu neposkvrněná.
Z takto chápané cesty se však už nic dalšího nedá zjistit. Jakmile proto došlo k faktickému pozápadnění Německa, stal se z rituálu překonání minulosti obyčejný politický kýč, abstraktní procvičování svatouškovství. Není už namířen proti nějakému skutečnému nepříteli, a tak bojuje na frontě čistě imaginární.
Pro levici byl národní socialismus tou největší představitelnou historickou porážkou. Evropa se totiž podle nich kolem roku 1930 nacházela na pokraji proletářské revoluce. Triumf národního socialismu byl tak vítězstvím kontrarevoluce par excellence: zmařil vyhlíženou změnu, a to – jak se ukázalo – definitivně a celosvětově. To bylo jednoduše neodpustitelné. Že svým protivníkům prokázal službu, když se pošpinil nepředstavitelnými ukrutnostmi, je pro levici do značné míry morálním bonusem, z něhož těží dodnes nekonečným a permanentním vyvoláváním ducha antifašismu.
Zvláštní německá cesta a perspektiva vítěze
Na některé tragické národy – např. Rusy, Židy a Němce – dopadají paradoxy dějinných procesů svou plnou drtivou vahou. Najdou se ale i národy netragické, které jako by měly proti spršce špíny dějin trvale oblečen nějaký pršiplášť. Do této kategorie náleží v prvé řadě Anglosasové. Jedině země s britskou neotřesitelnou sebedůvěrou by totiž mohla otevřeně prohlásit svou oligarchickou minulost za kolébku demokracie, z níž krok po kroku s takřka ubíjející normálností a nevyhnutelností vyrostl moderní svět. A jedině ve své naivní americké formě by mohl být tento světonázor, vytvořený v zemi svého původu jen s tím nejlehčím náznakem ironického uvědomění, s vážnou tváří zjednodušen do obecné teorie modernizace. Před našimi zraky se tak odvíjí pozoruhodná náhoda: překrytí na úspěchu založené sebedůvěry s historickou realitou, z níž daný národ opakovaně vycházel bez jediného škrábance – bez nadbytečných revolucí, občanských válek, slepých uliček nebo různých zacházek, v triumfujícím souznění s vývojem světa. Zmínit bychom jistě měli i to, že tato únavná vítězná póza je velebena jako poslední výkřik politicky korektního myšlení v zemi, kde by se z na vlastní kůži prožitých zkušeností právem dalo očekávat o něco lepší povědomí o karambolech a komplikacích reálného historického vývoje.
Konstrukce zvláštní německé cesty se opírá výhradně o teorii modernizace. Děje se tak z ryze formálních důvodů: "speciální směr vývoje" je totiž možný jedině na pozadí kurzu normálního. Pokud však odložíme stranou tento teleologický hokuspokus, musíme přijmout fundamentální otevřenost dějinných situací. Co kdyby Španělé v roce 1588 uspěli – nebyli by dnes Drake a Raleigh pokládáni za blouznivé námořní fanatiky? Neučili bychom se ve školách příběh o neblahém britském protestantském experimentu s vlastní cestou vývoje, který se ale naštěstí povedlo ukončit a přivést ztracené syny zpět na normální cestu evropského křesťanstva? Neznali bychom Filipa II. jako zachránce před barbarstvím a korzáry a bukanýry jako zločinné piráty a válečné zločince, právem předvedené před zvláštní tribunály a upálené na hranici?
Také v případě roku 1914 mohla nastat skutečná alternativa německé cesty k té anglosaské v případě, že by německé vítězství dovedlo Evropu k odlišné "normalitě". Tak či onak, triumf Západu v roce 1918 a znovu 1945 definitivně pohřbil německou alternativu, a tím ji označil za specifickou, zvláštní cestu – rozhodně však překonanou.
Morální počty
Fritz ukradl Ivanovi deset jablek, zatímco Ivan ukradl Fritzovi jablka jen čtyři. Teď přichází na místo činu účetní a říká: "Fritz i Ivan jsou zloději. Musíme však odečíst čtyři jablka, která ukradl Ivan, od deseti ukradených Fritzem. Fritz tedy v součtu ukradl šest jablek.
"Tak moment," namítá moralista. "Ta početní operace má ve skutečnosti umenšit Fritzovu vinu. Ve světle ohromnosti Friztova zločinu ale nejde jednotlivé viny poměřovat. Jakékoliv užití počtů se musí řídit zvláštní logikou."
Ale moralista už má připravenou odpověď: "Fritzův zločin je nezměrně ohromný. Z perspektivy tohoto nekonečného rozsahu je proto třeba vykládat poukazování na čtyři Ivanem ukradená jablka jako pokus přikrášlit Fritzův skutek."
Neutrální pozorovatel protestuje: "Ale není zápověď početních úkonů jen další formou počítání? Neznamená ve výsledku odečtení čtyř jablek ukradených Ivanem od Fritzových deseti, že tato čtyři jablka úplně mizí, zatímco oněch deset zůstává plně zachováno? Lze od nich odečíst sebevíc, ale podle morálních pravidel jich stále zbývá nekonečně mnoho. Tak je Ivanova vina smazána tím, že o ní nemluví, zatímco ta Fritzova zůstává kompletně a navždy zachována."
This translation originally appeared at Delian Diver.
* * *
Like all journals of dissident ideas, Counter-Currents depends on the support of readers like you. Help us compete with the censors of the Left and the violent accelerationists of the Right with a donation today. (The easiest way to help is with an e-check donation. All you need is your checkbook.)
For other ways to donate, click here.