A Woman's Guide to Identifying Psychopaths, Part 5
The Workplace
James Dunphy
2,628 words
Part 5 of 8 (Part 1 here, Part 4 here)
The surest way to remain poor is to be honest. — Napoleon
Machiavellian psychopaths cast people as characters in schemes to gain power. They make people either subordinates or prey. As for how they cast their characters, the authors of Snakes in Suits put it thusly:
Some corporate psychopaths thrive on thrill seeking, bore easily, seek stimulation, and play mind games with a strong desire to win . . . Unlike professional athletes moved by a desire to improve performance and surpass their personal best, psychopaths are driven by what they perceive as their victims' vulnerabilities [emphasis mine].
To see what this looks like in real life, let's turn to the popular TikTok parvenu Andrew Tate. I'm not saying he's a psychopath, but he schemes like one. When he was a young early twentysomething, he was a contestant on the United Kingdom's Ultimate Traveler Reality TV show. The contestants had to vote for whomever they deemed to be the "ultimate traveler," and Andrew aspired to win this title. The winner needed to get votes from the largest group of the other contestants. He schemed to build his coalition by turning two of his fellow contestants against a third named Chloe. He confides to the camera that
[s]ome of the [mean] things I said to [fellow contestants] Chantell and Nathan about Chloe may have been slightly exaggerated, but there's a group of six of us, and I'm the only one who's prepared to scheme his way to win. The reason I retained the money [concealing it from Chloe in the previous week when she asked for some] . . . is to spend it all on these two guys and make sure they have a wicked week and continually talk about how awkward Chloe is. After that, all I have to do is throw is a few little lies and split the group into a four and a two, get that majority vote, and take [the prize of] $10,000 — easy.
His plan was to divide and conquer everyone else. As for Chloe, she was just a pawn in his chess game — a pawn to be sacrificed. Interestingly, his father was a schemer as well, but of a different kind. He was a chess genius, the highest-ranking African-American ever (albeit one with a light complexion). Andrew seems to have inherited a touch of his father's scheming power, along with a ruthless tendency to apply it to people.
Throwing people under the bus is a trademark psychopath tactic. Literally. Researcher Kevin Dutton explains (see video below) that psychopaths will literally often throw someone under a bridge, usually to help a group. He describes a test given to people where they imagine that a train is headed for five people tied to the tracks. Flipping a switch would divert the train to different tracks having only one person tied to them. Both psychopaths and neurotypicals choose to flip the switch to send the train onto the track with only one person.
If the scenario gets a little more personal, however, we begin to see the difference between psychopaths and non-psychopaths. Dutton then asks subjects to imagine that five people are still tied to the tracks, but instead of a switch, there's an obese person standing on a bridge overlooking the tracks. He then asks them to assume that pushing the obese person onto the tracks will stop the train, and asks whether they'd push him over. Neurotypicals hesitate, but psychopaths resoundingly say yes. The reason is that when neurotypicals contemplate whether to push the fat person off the bridge, they experience increased activity in their orbital frontal cortex, the part of the brain which enables a person to process moral reasoning, suggesting it's making them feel anxiety about harming the other person. But when a psychopath contemplates this question, it's not any different from when they are thinking about whether to flip the switch. In other words, psychically pushing somebody off a bridge is as impersonal for them as flipping a switch to make a train kill one person instead of five. Violent physical action is therefore nothing to them.
Moreover, psychopaths' amygdala doesn't make them attuned to other people's distress or sadness, so they are blunted to harming others in ways normal people aren't. They have a kind of built-in accelerant to deviant action, which may involve socially or physically ruining someone for some reward. I'm not saying Andrew Tate is a psychopath, but he acted like one in trying to turn people against Chloe.
Inside the brains of psychopaths | Kevin Dutton, James Fallon, Michael Stone | Big Think
Whereas psychopaths don't feel others' emotional pain of others, they may not feel their own pain as much, either. Individuals high in factor 1 psychopathy thrive under an abusive boss, possibly because they feel less enmity towards him. This sounds like a Shabbos goy if there ever were one. All the rich white people who have kowtowed to the chosen people's financial power over the centuries would seem to be higher in trait psychopathy, as they apologize for everything their white ancestors did and never ask Jews to apologize for anything. This tendency to submission also seems to accompany a tendency to be contemptuous of those beneath them, such as the racist "rednecks." I suspect that white people who suck up to Jews are probably more likely to be psychopathic.
Having an abusive boss gives psychopaths the opportunity to engage in the virtuous victim-signaling psychopaths like so much, because it enables them to exploit their past abuse for personal gain. It also gives them — in their minds — the right to treat those beneath them just as badly.
Opposition to unions and workers' rights would seem to help psychopaths because they are more willing to endure awful working conditions. Oddly enough, by making things worse for everyone they make things relatively better for themselves and their fellow psychopaths. They can make people miserable in both the private sector and the government. One might imagine that as conditions grew worse for the animals under the pigs' role in George Orwell's Animal Farm, the more psychopathic animals would have done better relative to the others. Similarly, the Soviet public sector may have empowered psychopaths as much as the American private sector.
Regardless of where they work, I'm convinced that psychopaths are more obsequious. For example, serial killer Ed Kemper was a model prisoner when in the juvenile detention center after murdering his grandparents at age 15. He somehow conned them into releasing him after less than six years and went on to murder eight more people in his twenties.
Not only are they more obsequious, but they expect it in return. The way Muslims prostrate themselves before Allah comes from the way they used to pay obeisance to warlords by sticking their heads out so the local warlord could chop it off if he so chose. Arabs have a highly polygamous evolutionary history (we take the word "harem" from Arabic), and of course psychopathy goes along with polygamy, because as we saw in Part 2, psychopathy of the factor 1 variety helps men attract women.
The problems with extreme forms of obeisance is that entire systems get perverted and caught in a lot of tedious gestures of dominance and submission such that nobody has any intelligent conversations, and they end up having to live like desert nomads. It's not as if nobody should show respect, but overdoing it can be time-consuming and stifle sensible discourse. The worst are ex-military men who think they're still in the military, or that they can pull rank like their superior officers did. We all sometimes fail to realize that what works in one situation doesn't always work in another, but dumber people seem to do this more often.
Now, let's look at how the big picture of psychopathy might relate to what happens in real life. One of the components of psychopathy is a parasitic lifestyle. In America, this takes the form of a net income transfer from intelligent young men to extroverted old men. Figure 1 doesn't exactly compare apples, because it shows that using age as a proxy for experience suggests that experience is grossly overcompensated along with age itself in the economy, and intelligence is undercompensated.
To see what this looks like in actual life, say that an intelligent, introverted young male warehouse employee develops a software program, along with a system of marking items that streamlines inventory and improves customer service. The mildly psychopathic sales manager dismisses the idea to his face, but then shares it with the CEO, a full-blown psychopath, who in turn implements it companywide. He takes credit for it and uses it as an excuse to give himself a $5 million annual raise before passing on the rest of the increased profits to the shareholders, who are mostly elderly and middle-aged people in the top 5% of income. The warehouse employee who pioneered the system gets a pizza party. The higher we go in the hierarchy, the more Ayn Rand types feel attracted to the man. Five years later, another company buys them out and implements a new system, this time devised by an even more introverted warehouse employee who, instead of getting a pizza party, gets a fast-food coupon. His CEO gets a $20 million raise instead of a mere $5 million.
A Survival Guide to Working with Psychopaths
The simplest advice for surviving a workplace psychopath is not to be honest to a fault. Don't be sarcastic. Don't even describe yourself as having hypothetical problems. Sarcastic facetiousness is especially dangerous, because they like to pretend that you weren't being sarcastic. Remember from Part 3 that psychopaths draw conclusions based on limited information and like to tell half-truths. When they tell a half-truth, and you tell the truth, people can't tell who's right as easily. This is why they relish such opportunities. Don't give them any. This sort of guardedness isn't necessary among friends, but not all co-workers are friends. Even the friendliest ones often aren't.
Another bit of advice is not to show weakness or distress. To quote James Fallon, a psychologist whose brain resembles that of a psychopath, psychopaths are intraspecies predators. They prey on the weak. Exposing your weaknesses gives them the ability to exploit you for their personal benefit. When Andrew Tate was badmouthing Chloe, he was doing it because she was being pouty and showing signs of sadness and distress during a long trip with him. Now, maybe she would have been cheerier if roughing it in a Third World country with a psychopathic quadroon like Tate were her thing, so maybe her unconscious neuroticism offended him.
But in truth, psychopaths can't — or rather don't — make sense of such emotions as fear, sadness, or distress, and perhaps overly petulant people activate their predatory instinct, inducing them to unconsciously trim the herd of such neuroticism and the sorts of bad health which often correlates with it. Cooperating with sad or distressed people is difficult for the psychopath because they can't understand such emotions. It must be like listening to music on a device but having it cut out due to technical problems. When this happens, we become frustrated and angry. We may decide to replace the device. This is the role of the psychopath with respect to sad or distressed people. They always side with the harshness of an environment or situation against a person. The person is always the problem. In an odd way, they are somewhat conformist insofar as they side with bad times against good people or good cultural norms of the past. They have no moral convictions, so one set of rules is just as good as another for them.
A strong sign of psychopathy is when someone tries to turn a group against someone for no reason. They like to rile up a group and then sic them on somebody. During the Salem witch trials, the actual psychopaths were probably the accusers rather than the so-called witches, who were probably merely unusual or suffering from food poisoning — but perhaps the accusers saw themselves as purifying the group by ridding it of crazy young women.
Another sign of a psychopath is getting angry at someone for no reason. This often precedes riling a group up against someone for no reason. The most naïve thing to do is expect that because the person is friendlier with you than their prey that they won't do it to you, too. If psychopaths are indeed intraspecies predators, then they're ambush hunters. If they attack you, you won't see it coming until it's too late, because they spin their lies and distortions behind your back. Don't let the peer pressure of other people ingratiating themselves with the psychopath make you consider letting your guard down.
Psychopaths basically like strong, healthy, useful tools who always agree with them. It's best to give off that appearance when dealing with them. In secret, though, you should be scheming to switch to a new company or department. Warning others about the psychopath is a good thing, but sometimes they're too foolish to listen.
Not everyone who gets mad or vindictive towards people is a psychopath. If they have a legitimate reason to criticize someone, then it's not psychopathic behavior. The trouble is that what constitutes a legitimate reason is sometimes difficult to tell.
A sign of the grandiose sense of self-worth psychopaths possess is that they talk down to people. Andrew Tate does this to Chloe when she asks him for money, treating her like an unattractive prostitute. But I find psychopathic people often treat others below them in the same way that they act toward superiors. If they treat you like a child, they act like that around their betters. If they treat you like a pet, they play teacher's pet to their boss. If they treat you like an angry, socially awkward person, that's how they behave much of the time. If they're socially unacceptable, they try to claim you're the one who is that way. They engage in this projection as a reflex, a sort of "I know you are, but what am I?", except more serious and convincing.
Psychopathy is not more correlated with extroversion than introversion, but the extroverted ones are more dangerous in the workplace. They love to stab people in the back. They are always pretending to be everyone's friend and to share their enemies, but meanwhile they are doing the same thing with those same enemies. They keep their friends close and enemies closer. Although who's a friend and who's an enemy can change, because it depends on who facilitates their pursuit of advancement and power. To quote Napoleon again, "The people to fear are not those who disagree with you, but those who disagree with you and are too cowardly to let you know."
A final sign of a psychopath or highly psychopathic person is that they often try to seem the opposite of how they really are. If they're heartless, they try to seem compassionate. If they're strict and rigid, they try to seem like hippies. If they're dishonest, they try to appear frank and plainspoken. They learn to mask their true nature, but they are usually too obvious about it. Awkward displays of virtue, most commonly observed in the form of virtue-signaling, sometimes give them away. Someone who doesn't try so hard to appear virtuous is more likely to actually be virtuous.
You can never say good and true things without upsetting some people, and if that's your destiny, then don't let fear of reprisal hold you back. Still, you've got to pick your battles, because you can't fight them all, so be cagey in the workplace and watch out for the signs of psychopaths.
*  *  *
Counter-Currents has extended special privileges to those who donate $120 or more per year.
First, donor comments will appear immediately instead of waiting in a moderation queue. (People who abuse this privilege will lose it.)
Second, donors will have immediate access to all Counter-Currents posts. Non-donors will find that one post a day, five posts a week will be behind a "Paywall" and will be available to the general public after 30 days.
Third, Paywall members have the ability to edit their comments. 
Fourth, Paywall members can "commission" a yearly article from Counter-Currents. Just send a question that you'd like to have discussed to

[email protected]

. (Obviously, the topics must be suitable to Counter-Currents and its broader project, as well as the interests and expertise of our writers.)
To get full access to all content behind the paywall, sign up here:
Paywall Gift Subscriptions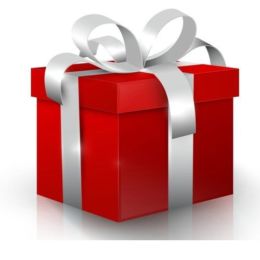 If you are already behind the paywall and want to share the benefits, Counter-Currents also offers paywall gift subscriptions. We need just five things from you:
your payment
the recipient's name
the recipient's email address
your name
your email address
To register, just fill out this form and we will walk you through the payment and registration process. There are a number of different payment options.
Enjoyed this article?
Be the first to leave a tip in the jar!