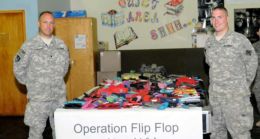 2,009 words
Several years ago, I was walking around town while listening to music or maybe a podcast on my phone earbuds when a friend recognized me from behind and approached me. He was in good fooling, so he grabbed my shoulders roughly and gave me a proper scare. I remember clenching my neck and immediately jutting my elbow backwards into his ribs before I could even see who it was. Fortunately, I did not injure him, but it was an unpleasant experience for both of us. I did not hear him coming at all on account of the headphones.
After I'd made the proper apologies and made sure that my friend was all right, I realized that had he been a ruffian approaching me with ill intent, I would have been almost completely defenseless. While my martial arts training did include lessons on how to defend myself from an assailant from behind, the fact that I was wearing earbuds meant that I did not know there was someone right behind me until his hands were already on my shoulders. My situational awareness was severely degraded.
This came as quite a shock to me at the time, since I had been trying to develop my situational awareness abilities for some time, partially out of safety concerns and partly out of a desire to increase my mastery of myself and my environment for the purpose of becoming a better and more confident man. It was nothing to scoff at; my friends would often comment that I have "a copper's eye" in that I can take the measure of a number of people on the street very fast and from very far away.
For my part, I find that assessing people as they pass me on the street — the noble and Olympian sport of people-watching — gives me both greater security and greater confidence, as well as providing me with vast sample sizes for my observations of the human phenotypes and their associated behavioral traits. Observing large numbers of humans is key to developing a predictive theory of human behavior in their various capacities, and short of moving to more densely populated areas, honing the senses and mind so that they can observe and process a greater percentage of the people you meet daily is the best way to increase your human sample size.
This may all sound like a waste of time, but having good situational awareness can oftentimes mean the difference between finding yourself in a dangerous situation or avoiding it. I remember one time where, due to keen situational awareness, I managed to successfully avoid a group of about half a dozen men who were looking for me with the intent of kicking my ass. Being aware of the neighborhood and its various shortcuts and backstreets, I managed to avoid them. By recognizing their hostile intent in time, I managed to retreat before they could organize their attack. Situational awareness allowed me to see the potential fight coming a mile away and take measures to avoid it.
Fast-forward to today. Having run into the old terror of the blank page, I decided to take a walk while listening to music, hopefully to declutter my head and get some serious writing done. While walking around, I realized I had once again put myself in a state of diminished situational awareness by wearing headphones — but that was really just the beginning of all that was wrong with me at that moment.
All summer I've been wearing flip-flops. I wear flip-flops for a good reason: Modern shoemaking does not really produce shoes which fit my particular shape of feet — long, broad, and with toes spread very wide. They are somewhat flipper-like, and this is probably part of the reason why I've always been a very strong swimmer. But alas, it means that the only way I can have comfortable shoes is if I have them made to measure. This is never a pleasant experience for me, but in the summer, in the sweltering heat when my feet sweat and my toes rub against each other in extremely hot weather, it is absolute torture, leading to painful calluses and blisters. After having gone through many inadequate pairs of shoes, I've decided to just wear flip-flops for as long as the weather permits. It's not a perfect solution, but it's better than having my toes mashed together.
Of course, were I to be attacked on the street, I'd have a distinct disadvantage against any opponent wearing shoes. Running and fancy footwork are much harder to pull off in flip-flops, and if I were to kick them off in an effort to gain mobility, I'd risk injuring my feet on the many nasties which a modern city has scattered in its streets. Just last year I managed to step on a jagged piece of plastic which went straight through my flip-flop and into my foot. Imagine what a piece of broken bottle or a rusty nail could do to a completely unprotected foot, even the callused-over hobbit foot of a 20-kilometers-per-day walker such as myself.
Not only was I wearing flip-flops but I was also wearing baggy shorts, which limited my movement. Having lost a good deal of weight, they were barely hanging on my hips and they prevented me from fully lifting my legs at the hips. Now, this is not a problem during a leisurely walk, but suppose I were attacked and needed to defend myself. Would it really matter that I can perform a perfect Mavashi kick in the gym if I would be prevented from delivering it in a real fight by my very own pants?
But aside from my Unemployed Slacker™ getup, I was wearing all my glittering baubles: my gold watch, my leather Samsonite man-bag, and as always, I had brought my bearing, which announces my class and privilege whether I want to or not. In summary, I was dressed in the worst possible way for either conducting or avoiding a fight while loudly announcing my wealth to anyone with eyes to see. I quickly felt very vulnerable.
Getting mugged is just one scenario, of course. The other one was for me to be attacked over my political views, which is always a possibility seeing as I'm a bit of a public figure in Macedonia, and a rather controversial one at that. More than once people have stopped me on the street to say they admire my courage and willingness to stand for nationalism, but people have stared daggers into me while passing by on just as many occasions. Fortunately, judging from my back-of-the-envelope calculation, most of the people who congratulate me are people I wouldn't get in a fight with, whereas the ones staring daggers into me are of the type I could fight five at a time. Nevertheless, all it would take in my diminished state is one outlier recognizing and attacking me. I would soon be in a world of trouble, being in a state of decreased situational awareness and having decreased mobility as a result of my clothing choices.
I did not turn back and go home. Rather I carried on with my rounds, listening intently to a friend's show on my phone. I passed by a group of youths who were staring at me with a degree of hostility. Were they eyeing a possible target, or did they recognize me as that fascist from the Internet? Maybe they just didn't approve of my flower-print t-shirt. Who knows? In any case, nothing happened.
Relegating my observations of passersby merely to the visual, I noticed that most of them were wearing headphones. Many had the Bluetooth earbuds which are harder to see; fewer had my old-school cord earbuds, but I was astounded at the degree to which people were willing to not only decrease their situational awareness, but also exclude the sounds of everyday life. Whatever they were listening to, it wasn't traffic and it wasn't other people. Many were walking around alone, just like me, but unlike me, I suspect most of them were blissfully unaware of the danger they had put themselves in by curbing their situational awareness.
If you were expecting some lament about the alienation of man from other men due to technology, it's not coming. Man will be alienated from man for as long as there are men, and the genie of technology is not going back in its bottle. Rather, I want to comment on the luxury of walking around with your ears plugged like a gormless idiot. It is a luxury of safe societies.
My friend Richard Houck has written about 7/11 nationalism, and that essay didn't resonate with me until I bought a bottle of water from a kiosk. The drinks refrigerator was self-service, unlocked, and completely out of the clerk's field of view. The kiosk was in a relatively poorer, working-to-lower middle class part of town, which is nevertheless ridiculously safe. I could have just swiped that bottle of water, or even a soft drink, and there's no way the store clerk — a lady in her late 50s or early 60s — could have stopped me or even seen me do it. And yet I didn't. I picked up the bottle and paid for it. But more than that, such laxness in security is viable for that business. I suspect that losses due to petty theft are negligible, if they even exist. The kiosk's security depends on the customers' righteousness, and it is right to assume that customers have the decency to pay for the drinks they take out of the cooler. A comparable business in an unsafe American or Western European neighborhood would have to spend massive sums on security measures and would still lose stock to shoplifting.
I also don't imagine people in the West have the luxury of walking around like gormless idiots in flip-flops and earbuds, zoning out to music or their favorite podcast while walking around town. It is indeed a great privilege, and one that is thankfully still available in Eastern Europe. We may be poor, but at least we don't have the massive security expenses and constant terror that diversity brings. This may be more due to the fact that we have less worth stealing and so the swarthy, thieving do not make serious attempts to move to our countries, of course, but we should savor these privileges while we have them.
Martial arts is just a hobby for me. I haven't been in many serious street fights; most of the time, I can either avoid or deescalate situations leading up to fights because of good situational awareness. The one time I miscalculated and escalated to pushing, the situation was deescalated when I went into my fighting stance — the other guy clearly did not expect the dopey hipster with the goofy print shirt to know a thing or two about fighting. He shouted a few insults at me and backed away. But situational awareness is likewise a bit of a LARP for me because even tough guys and career criminals are reluctant to pick random fights in the streets of Eastern European cities. I do it for my own benefit so that I can feel manly and confident. The real security is the societal assumption that fighting in the streets is wrong and that going out in the streets doesn't carry any risk of getting in a fight. And that's a product not of individual achievements in situational awareness of martial arts, but of social achievements in policing and instillation of good manners.
The importation of criminal and anti-social minorities into the West has dismantled these social achievements, and now it is no longer safe to assume that fights can be reliably avoided in the streets of the West. It is therefore very dangerous for men to walk around in flip-flops, listening to music on their headphones. Unless the danger can be beaten back, these will be luxuries of a bygone age, and even walking in the streets might become a long-lost legendary art.
*  *  *
Counter-Currents has extended special privileges to those who donate $120 or more per year.
First, donor comments will appear immediately instead of waiting in a moderation queue. (People who abuse this privilege will lose it.)
Second, donors will have immediate access to all Counter-Currents posts. Non-donors will find that one post a day, five posts a week will be behind a "Paywall" and will be available to the general public after 30 days.
Third, Paywall members have the ability to edit their comments. 
Fourth, Paywall members can "commission" a yearly article from Counter-Currents. Just send a question that you'd like to have discussed to

[email protected]

. (Obviously, the topics must be suitable to Counter-Currents and its broader project, as well as the interests and expertise of our writers.)
Fifth, Paywall members will have access to the Counter-Currents Telegram group. 
To get full access to all content behind the paywall, sign up here:
Paywall Gift Subscriptions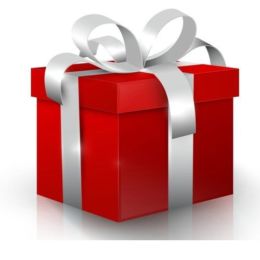 If you are already behind the paywall and want to share the benefits, Counter-Currents also offers paywall gift subscriptions. We need just five things from you:
your payment
the recipient's name
the recipient's email address
your name
your email address
To register, just fill out this form and we will walk you through the payment and registration process. There are a number of different payment options.