1,795 words
Imagine you're a young man who, despite his pronounced intelligence, lives in poverty. You are full of energy and vision, but lack the capital to achieve what you want to achieve. Furthermore, you have no marital or sexual prospects, and the only woman that's been kind to you is a literal prostitute with an alcoholic father and an infirm mother. Not only that, but your family is facing such dire poverty that your sister is forced to marry a disgusting and immoral pervert who is more than twice her age just to spare herself and your elderly mother death from starvation. You are given a chance to save your sister from the lecher's depredations, but to do that you must commit a transgression. Somehow or other, you convince yourself that a) the means justify the ends, and b) since you're a somewhat superior form of being, you have the right to commit this transgression. But I could have spared you that opening paragraph, dear reader, and just asked you to imagine you're Rodion Romanovich Raskolnikov, the ill-fated protagonist of Fyodor Mikhailovich Dostoevsky's Crime and Punishment.
I first tried to read Crime and Punishment at age 10. The bold words written across the spine had beckoned to me in my grandmother's vast library for a long while. Having already developed a morbid fascination with methods of execution and judicial beatings, I was expecting a vile crime and a juicy punishment; something like Quasimodo's plight on the pillory, or the hanging of Milady de Winter in the climax of The Three Musketeers. Instead, I got a young man clumsily hacking away at an old woman with an axe and then torturing himself psychologically over the act. Dostoevsky failed where Dumas, Hugo, and London had succeeded: He could not captivate me. He committed the worst sin an author could: engendering boredom in his reader. I put Crime and Punishment back on the shelf, believing the irksome Fyodor Mikhailovich to be out of my life for good.
How naïve I was. Seven or so years later, I was assigned Crime and Punishment to read and ostensibly analyze in high school, though what was expected of us was more to regurgitate the canned conclusions prescribed by the large-headed gentlemen of the Writers' Guild. I decided that I'd been too young at age 10 to fully appreciate the book and resolved to give it the old college try. I discovered two things: the first about myself, the other about the work.
I found it just as boring as before, but I detected a second emotion: revulsion. There was a bill of goods the book was trying to sell me, and my heart registered it as a poison or disease. What revolted me was the cruelty expressed toward Raskolnikov. As described in the opening paragraph, here was a young man of obvious intelligence and quality forced to live in squalor and to suffer social, familial, and sexual humiliation while seeing his own romantic prospects reduced to that of a literal whore, built up as the high paragon of Christian morality. He sees a way out, but it involves transgressing against society's laws and becoming in small part a law unto himself. The author condemns him and instead recommends that he resign himself to his fate and respect the same system which put him through these humiliations in the first place. Maybe, if he's lucky, he can marry the hooker after eight years of penal servitude in Siberia.
Much of the novel's appeal comes from the subverted expectations. Raskolnikov builds himself up as an Übermensch who can create his own morality, only to fall apart under the strain of guilt after murdering the old moneylender and her sister. The novel is not exactly subtle in its didactic aim: to convince young men that they don't have it in them to rebel against prevailing societal morality and norms. Even if they consider themselves resilient, they are in fact just as weak and guilt-ridden as everyone else.
In trying to preach this screed, Dostoevsky helped me learn something about myself. As it happens, at the time of my second reading of the book I had already transgressed against society's prevailing morality in a way which was much worse than murder: I had publicly and loudly committed an act of racism, for which I was expelled from a prestigious private school, leading to my unfortunate incarceration at the school. I bore my punishment and shunning with pride because I knew I had committed no moral wrong. There was no guilt eating away at my conscience, I did not suffer delirium, nor did I feel the urge to marry a prostitute. What I learned about myself was that I was made of much sterner stuff than Raskolnikov. What I learned about Crime and Punishment, however, was that it was trying to convince me that I was weak and pathetic, and that I should content myself with a dead-end life, eating whatever scraps may fall from the big table.
Now, hold on, you may say to me. Racism is one thing, murder is another. Murder is unequivocally evil, while racism is a qualified evil. Yes, I guess you could argue this, but this is a novel after all, and a nauseatingly didactic one at that. Raskolnikov's murder of the moneylender is not just a murder, but a highly dramatized stand-in for all transgressions against the system. From the letter that Raskolnikov receives from his mother at the beginning we can surmise, for example, that the greatest of Raskolnikov's transgressions isn't murder, but atheism. In nineteenth-century Tsarist Russia, dissent from the official Orthodox Christian faith was seen as a dangerous and destabilizing transgression. Raskolnikov's name is rather on the nose for speakers of Slavic languages, containing the word raskol, meaning heresy or (religious) discord. The names of the other characters are similarly rife with clunky symbolism: for example, the wise friend is named Razumikhin — razum means reason. And Raskolnikov's redemption at the end includes a religious conversion. Indeed, we can see that the eponymous crime is probably not the murder, but atheism — or more specifically, the contrivance that one can go against society's rules, even when society's rules are against one's success and survival. Raskolnikov's crime is that he dared go against the system that was quietly trying to turn his sister into a whore and grind him down into the gutter.
Having thus understood that Dostoevsky was trying to brainwash me into rejecting my indignation over society's injustices, I closed the book, vowing to never subject myself to such nonsense ever again. I have heard many midwits proclaim their admiration for the great giant Dostoevsky. Whenever I had the energy to argue, I'd lay out my objections, and more often than not, I'd hear shrill accusations of being illiterate, uncultured, unwashed, and other choice adjectives that persons of middling intelligence use to slander their betters. Privately and to my close friends, I revealed Dostoevsky for what he truly was: an agent of the open air slave labor camp that was and is Eastern Europe whose role was to pacify the unruly slaves whenever they got ideas about fighting back against the system that was draining them of life. Where would the Tsarist usurer, the Communist commissar, or the transition-era oligarch be without good old Fyodor Mikhailovich to pacify their unfortunate human livestock? Is it any wonder that his vile poison was required reading for young men who are precisely of the type whose lives must be ruined so that the commies and oligarchs can live in splendor? I wrote a poem celebrating Raskolnikov as part of my homage cycle and moved on with my life, thankful that I had not ingested the poison Dostoevsky tried to pour into my soul.
It seems that each man is doomed to fight the same battle his entire life, however. And so when my journey led me to a more conscious and refined form of racism, I came across Dostoevsky's philosophy of slavery once again, this time peddled by a false prophet and swindler of young men named Jordan Peterson. The approach was different, the prose was weaker, but the message was the same: Society's not the problem and you have no right to pass judgement on society, even as it stomps on your face and pushes you into the gutter. Your role is to slave away for the enrichment of your executioners, marry a whore who's beyond moral reproach, and if by chance you're served a bowl of shit for dinner, you are to eat it, lick the bowl clean, and thank your masters for deigning to take a dump in your bowl. I wasn't surprised to learn that Peterson was a fan of Dostoevsky, and indeed, a cursory search around conservative websites tells us that adherents of this ideology for slaves have a great admiration for Fyodor Mikhailovich. Jordan Peterson and many conservatives are very concerned about young men turning to nationalism — just as their fellow false prophet from 150 years ago was concerned about young men striking against usury and humiliation.
Thus, I've laid out my old objections to the philosophy of Crime and Punishment so that our esteemed readership can immunize itself against the psychological and moral leprosy it attempts to spread. When I first started thinking about this article, I called Raskolnikov "the first incel." But that's an inaccurate characterization. He's not an incel in the sense that he's an undesirable, genetic dead-end of a man wallowing in self-pity. Raskolnikov is handsome and intelligent, but driven to deprivation and destruction by an unjust system that depends on his gradual destruction. More to the point, he's nowhere near the first. There have been millions of young men like him: men swindled out of a future and left without perspective or hope, shunned and disrespected, born in chains, forced to play an unwinnable game, and left with unsatiated desires and raging hormones. There will be no release for them, sexual, romantic, social, or economic. No society has ever thought to offer them any kind of succor.
And why should it? Societies are not based on compassion for young men. What will be offered to them are false prophets, unscrupulous or deluded men such as Jordan Peterson or Fyodor Mikhailovich Dostoevsky who give hope to the hopeless, thus buying society these men's loyalty and labor, keeping them at playing the unwinnable game to their own detriment. They will lead these men astray, convince them to blame themselves for the crimes society has committed against them, and then make them sacrifice themselves on the altars of false gods instead of striking hard against the priests of these evil regimes.
*  *  *
Counter-Currents has extended special privileges to those who donate $120 or more per year.
First, donor comments will appear immediately instead of waiting in a moderation queue. (People who abuse this privilege will lose it.)
Second, donors will have immediate access to all Counter-Currents posts. Non-donors will find that one post a day, five posts a week will be behind a "Paywall" and will be available to the general public after 30 days.
Third, Paywall members have the ability to edit their comments. 
Fourth, Paywall members can "commission" a yearly article from Counter-Currents. Just send a question that you'd like to have discussed to

[email protected]

. (Obviously, the topics must be suitable to Counter-Currents and its broader project, as well as the interests and expertise of our writers.)
To get full access to all content behind the paywall, sign up here:
Paywall Gift Subscriptions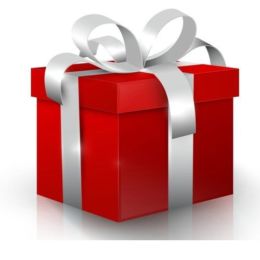 If you are already behind the paywall and want to share the benefits, Counter-Currents also offers paywall gift subscriptions. We need just five things from you:
your payment
the recipient's name
the recipient's email address
your name
your email address
To register, just fill out this form and we will walk you through the payment and registration process. There are a number of different payment options.