1,627 slov
English original here
Nedávno jsem s jedním ze svých přátel mluvil o rusko-ukrajinské válce, konkrétněji o jejích dopadech na západní nacionalistické milieu. Spousta lidí, kteří se donedávna bez váhání označovala za odpůrce imperialismu, nadšeně přijala za svůj imperiální projekt anexe Ukrajiny, likvidace její státnosti a pohlcení jejího lidu do širokého ruského imperiálního náručí. Jiní, kteří ještě "včera" z plných plic brojili proti "bratrovražedným válkám", momentálně s velkou chutí povzbuzují vzájemné krvavé pobíjení ruských a ukrajinských vojáků v bratrovražedné válce.
Když si tyto jedince a skupiny takříkajíc zaneseme do mapy, zpozorujeme obecnou tendenci obyvatel Ameriky a západní Evropy častěji se stavět za ruské imperiální ambice, zatímco u lidí z východnějších oblastí Evropy povětšinou nacházíme rozpolcenější či přímo proukrajinské postoje. Jak to vyjádřil můj kamarád: "Z čím větší dálky medvěda pozoruješ, tím roztomileji působí."
Tak tomu ovšem není jen v řadách nacionalistů a disidentů, v míře podpory Ukrajině v konfliktu s Ruskem se dosti výrazně odlišují také přístupy vlád. Vládnoucí garnitury pobaltských zemí, Polska, Česka či skandinávských zemí projevují hlasitou podporu, nezřídka až na úkor své vlastní národní bezpečnosti, zatímco Francie a Německo se etablovaly jako kolosy váhající. Výjimkou pak samozřejmě je Maďarsko, jak jsem se ale kdysi dozvěděl při návštěvě Budapešti, "Maďaři nesnáší všechny cizince – tak to bylo odjakživa, a tak je to taky správně."
Výrazná je pochopitelně také podpora ze zemí "anglosféry", ty však sledují své vlastní imperiální geopolitické zájmy protichůdné s těmi ruskými, jejich motivy i chování se tedy s těmi národních států úplně nepřekrývají. Proto se zde budu soustředit především na rozdíl mezi reakcí východní Evropy (především Polska a Pobaltí) a Evropy západní (hlavně Francie s Německem) na tuto válku a možné historické kořeny těchto odpovědí.
Hned na úvod bych rád upřesnil, že si nemíním brát Francii s Německem na paškál a kydat na ně hnůj za jejich nemastnou odpověď, jelikož věřím v právo národních států určovat si svou vlastní zahraniční politiku, vybírat si své spojence i konkurenty a vůbec rozhodovat o vlastním osudu. Neuchází mi ani to, že Francie s Německem se do pomoci Ukrajině nemohou napřít svou plnou vahou, jako to učinily Polsko nebo baltské země z dalšího důvodu, spjatého s geopolitickou realitou: Zatímco pro východní země představuje Rusko hlavní bezpečnostní hrozbu, obrana proti níž vyplňuje skoro celý jejich bezpečnostně politický obzor, bezpečnostní a vojenské priority západní Evropy leží jinde. Zejména Francie se dosud zcela nevzdala velmocenských ambic, a tak si musí nevyhnutelně zachovávat schopnost nezávislé "projekce" síly. Za tímto účelem jsou tak organizovány i její ozbrojené složky, v ostrém kontrastu s východoevropskými zeměmi, kde má armáda za úkol hlavně ubránit zemi před ruským útokem. Pokud tak Polsko vyprázdní své vojenské sklady a ukrajinští vojáci s využitím poskytnuté výzbroje a zásob zneutralizují ruskou hrozbu, Polsko se od svých dlouhodobých strategických cílů nijak neodchýlilo. Kdyby se však obdobně zachovala Francie, ohrozila by svou schopnost mocensky vystupovat v Africe, Magrebu a svých četných zámořských državách.
Rád bych se zaměřil na něco jiného, a to jistý nevděk Západu za oběti, jež východní (a v menší míře také jižní) Evropa historicky přinesla – a stále přináší – a z kterých má Západ nezanedbatelný prospěch.
Evropský kontinent je na východě ohraničen eurasijskou stepí a uralským pohořím, na jihovýchodě Malou Asií a Levantou, na jihu Středozemním mořem a severoafrickým pobřežím na jeho opačném břehu. Západní a severní pomezí Evropy tvoří nezměrné a historicky neproniknutelné oceány: Atlantský a Severní ledový. Na východě a na jihu však vždy bujelo nebezpečí a přicházeli odtud nepřátelé Evropy, aby napadali její bělošské obyvatelstvo.
Mezi prvními to byli stepní Hunové, kteří rozvrátili východní germánské kmeny a vrhnuli je proti už tak dost oslabenému Římu, jehož západní část se pod tímto náporem zhroutila. Germánská království na Západě sotva stihnula obnovit jakési zdání řádu, když se od jihu začal valit arabský a maurský příliv, který pohltil celý Iberský poloostrov s výjimkou Asturie a jen tak tak byl zastaven francouzskými rytíři. Itálie se nikdy nemohla cítit v bezpečí před arabskou hrozbou, dokud křížová tažení neoslabila chalífy a její jižní oblasti, včetně Sicílie, byly podobně jako Španělsko podmaněny Araby a porobeny, dokud normanský šlechtický rod de Hauteville skoro bez cizí pomoci (jen s papežskou podporou) Saracény nevyhnal. Následovaly vlny stepních nájezdníků, jež vyplnily většinu středověku – Bulhaři, Tataři, Kumáni, Maďaři, Pečeněhové a konečně Mongolové – jejichž hrůzná rozpínavost nad eurasijským vnitrozemím byla zastavena společnými silami Poláků a Maďarům, což se ovšem neobešlo bez strašlivých ztrát a podmaněni Rusi, jež mělo trvat následující dvě století.
Uvadání a nakonec úplný zánik Byzance znamenal nejen trvalou ztrátu Anatolie pro evropskou civilizaci, ale také otevření jihovýchodu Evropy osmanskému kořistění. V průběhu následujících tří století svedli Turci sérii krvavých válek s balkánskými státy, až si je nakonec zcela podmanili a pokračovali dál na sever do Uher a Rakouska, kde byli i díky polské pomoci zastaveni a donuceni k ústupu. O lecčem vypovídá, že Francouzi se s Turky spojili v "nesvaté" alianci a jejich podpora sehrála klíčovou roli při porážce a obsazení Uher Osmany. Ti sice byli poraženi u vídeňských hradeb, ale vláda nad Uhrami a Chorvatskem jim byla vyrvána až po dalších 150 letech jako výsledek velké turecké války. Zbytek Balkánu však setrval v jejich spárech ještě mnohem déle.
Počátkem 20. století se z východu přihnala ještě jedna hrůza, bolševické hordy. Jejich první nápor na západ zadrželo obnovené Polsko v polsko-sovětské válce roku 1921, pochopitelně s pomocí baltských národů, druhý útok ve 40. letech však už byl naneštěstí úspěšný a v roce 1945 se tak východní Evropa, včetně východní části Německa, dostala pod sovětskou okupací. Následujících 45 let sovětské nadvlády znamenalo rozklad tradiční i vysoké kultury na Východě, z něj rezultující dysgenický demografický vývoj a vznik převráceného systému pobídek lidského chování v bolševických státech. Samotné války a komunistické masakry jako Katyň nebo Bleiburg zahubily mnohé z těch nejlepších mužů Východu ještě předtím, než mohli zplodit potomstvo, zatímco vysoké společenské postavení bolševiků a jejich užitečných idiotů napomohlo šíření zločinných komunistických chromozomů východních komisařů. Genetické škody byly a jsou velmi pravděpodobně nezměrné. Podezíravost vůči Západu pak zůstává nedílnou součástí východní psýché
Ve své eseji o masakru v Bleiburgu "Dysgenický efekt komunistického vraždění" se doktor Tomislav Sunić zamýšlí nad možností, zda k nižší průměrné inteligenci balkánských národů nemohlo přispět též dysgenické působení komunismu v negativním smyslu (masakry jako ty v Bleiburgu nebo Katyni), tak ve smyslu "pozitivním", kdy tyto režimy cíleně prosazovaly kriminálníky, sociopaty a etnické menšiny do privilegovaného postavení, díky čemuž tito lidé dosahovali větších reprodukčních úspěchů, než by tomu bylo bez systému převrácených pobídek. Zcela se s touto jeho tezí ztotožňuji, dodám ovšem, že relativně vyšší průměrné IQ středo- a východoevropských národů, které si také prošly rudou "skartovačkou elit", ukazuje jako na pravděpodobného viníka průměrné inteligence Balkánců kolem 90 bodů spíše na naši zkušenost s osmanskými Turky. Jeden můj kamarád s oblibou připomíná, že ve válkách s Turkem padly dvě třetiny balkánské šlechty a příslušníci zbylé třetiny přestoupili k islámu a jejich potomci dnes v Istanbulu a Ankaře tvoří tureckou velmi světlou vládnoucí elitu. K islámu zhusta konvertovali nejen aristokraté, ale také příslušníci bohatší buržoazie, podobně jako obyčejní rolníci, kteří se chtěli pozvednout ze statusu dhimmi, a tak se v průběhu každé další generace křesťanského Balkánu "odštípnula" část inteligentnějšího obyvatelstva a posílil Turecko.
Inteligence samozřejmě není jediným a samospasným ukazatelem zdatnosti národů, je to ovšem parametr měřitelný. V kterých dalších, hůře kvantifikovatelných ukazatelích jihu a jihovýchodu Evropy uškodila osmanská a komunistická okupace? Co bylo zničeno, aby se mohl zrodit Homo sovieticus? Jaké nízké darebáctví bylo oděno do hávu velikosti, aby vznikl prostor pro pokroucenou psyché sovok boomera nebo jeho soudruha jugo-boomera? Bědný jest osud porobených.
Pro Západ Východ sloužil jako sanitární kordon ochraňující jej od vpádů z jihu a východu. Jako zábrany muslimské moci v minulosti (a částečně dodnes) posloužily také Španělsko s Itálií. Severozápad Evropy byl z velké části těchto pohrom ušetřen, jakkoliv ani jemu se nevyhnuly jeho vlastní problémy, schizmata a obtíže.
Samozřejmě nechci vytvářet dojem, jako by Východ šlechetně stál na stráži nevděčnému Západu, blíže realitě by asi hovořit o bezpečí pro Západ jako o pozitivní externalitě bránícího se Východu, jemuž Západ občas vypomáhal, s nepominutelnými a často rozhodujícími výjimkami, jako byly francouzsko-osmanská či anglo-osmanská aliance nebo podpora amerických židovských finančních a industrialistických elit v začátcích budování Sovětského svazu, vrcholící až bezvýhradnou logistickou, diplomatickou i vojenskou podporou sovětské věci Rooseveltovou vládou, díky čemuž si mohli rudí podmanit východní Evropu i s kusem Německa.
Bylo by pochopitelně bláhové považovat vytíženost východu kontinentu s vpády zvenčí za jedinou příčinu, proč se Západu podařilo vyvinout v dominantní globální civilizaci. Máme tady ostatně kontrolní skupinu: V Asii to byla Čína, kdo nesl největší tíhu útoků stepních barbarů, k rozvoji významné civilizace třeba v Indočíně to ovšem nevedlo, byť Japonsko v čínském "zákrytu" nastartovalo svůj vzestup k postavení světové mocnosti. Aby mělo odstínění barbarských vpádů nějaký význam, musí existovat potenciál k velkoleposti. Japonsko ho mělo kus, severozápad Evropy celé hory. Přesto však po generaci za generací prolévaná krev obránců Východu měla na tomto vzestupu svůj díl.
Když mi kamarád navrhnul, aby napsal článek o této dynamice, zprvu jsem se zdráhal, jelikož jsem měl obavy, že vyznění takovéto eseje bude nutně zavánět resentimentem vůči Západu. Samozřejmě nijak nemiluji, když někdo vylučuje obyvatele Středomoří, Balkánu nebo Slovany z řad bělošské rasy kvůli naší nižší inteligenci, větším sklonům ke kriminálnímu chování nebo nepokrytému materialismu našich žen. Tyto negativní rysy jsou jizvami po ranách utržených v boji na ohroženém jižním a východním evropském pomezí. Ti nejlepší z nás hynuli, aby ti nejlepší z vás mohli objevovat, bádat, vynalézat a tvořit. Necítím hořkost, protože na civilizační dividendě máme svůj podíl i my. Nezapomínejte ale na položené oběti – dlouhodobé škody na našem genofondu – a přizpůsobte tomu svá rozhodnutí.
Příště totiž Východ, ať už proto, že krvácel až příliš, nebo že se cítí zrazený, nemusí postavit své dobité tělo mezi Západ a snědé hordy za hranicemi našeho kontinentu.
This translation originally appeared at Delian Diver.
*  *  *
Counter-Currents has extended special privileges to those who donate $120 or more per year.
First, donor comments will appear immediately instead of waiting in a moderation queue. (People who abuse this privilege will lose it.)
Second, donors will have immediate access to all Counter-Currents posts. Non-donors will find that one post a day, five posts a week will be behind a "paywall" and will be available to the general public after 30 days.
To get full access to all content behind the paywall, sign up here:
Paywall Gift Subscriptions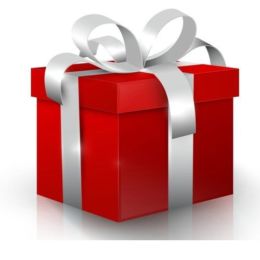 If you are already behind the paywall and want to share the benefits, Counter-Currents also offers paywall gift subscriptions. We need just five things from you:
your payment
the recipient's name
the recipient's email address
your name
your email address
To register, just fill out this form and we will walk you through the payment and registration process. There are a number of different payment options.
Notice
: Trying to get property 'ID' of non-object in
/home/clients/030cab2428d341678e5f8c829463785d/sites/counter-currents.com/wp-content/themes/CC/php/helpers/custom_functions_all.php
on line
164