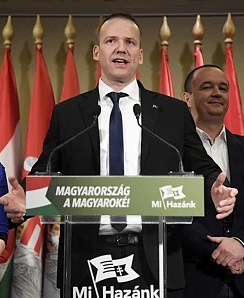 1,890 slov
English original here
Jak jsem uvedl ve svém předchozím článku, kde jsem proběhnuvší maďarské volby zasadil do širšího kontextu, očekávání pravice byla skromná. Průzkumy sice naznačovaly, že Viktor Orbán a jeho strana Fidesz s největší pravděpodobností budou vládnout i čtvrté volební období v řadě (celkově páté), ale průzkumy se často mýlí. Mnozí se obávali, že levicově-liberální opozice, která poprvé vystupovala jako jednotný blok, by ho mohla sesadit, nebo přinejmenším snížit podporu Fideszu a upřít mu nadpoloviční většinu v parlamentu, které se těší nepřetržitě od roku 2010. Hněv levice nad Orbánovou dlouholetou nadvládou v zemi narůstal a všeobecně se věřilo, že to požene liberální voliče, aby k volbám přišli v nebývalém počtu.
Ještě pravděpodobnější se zdálo – opět podle průzkumů – že nová radikálně pravicová strana Mi Hazánk (Naše vlast), která vznikla krátce po volbách v roce 2018, aby zaplnila prázdné místo po někdejší radikálně pravicové, dnes liberálně středopravicové straně Jobbik, nezíská 5 % hlasů potřebných pro vstup do parlamentu.
Průzkumy se ovšem mýlily – poměrně značně.
Orbán vyhrál s velkým náskokem 53,1 % odevzdaných hlasů oproti 35,04 % hlasů pro koalici Sjednocené pro Maďarsko. Jedná se o nejlepší výsledek Fideszu od druhého kola voleb v roce 2010, které ho vyneslo k moci (53,81 %), kdy v Maďarsku ještě platil dvoukolový systém. Fidesz tak získá 135 křesel v parlamentu (ze 199), což je nárůst ze 133 křesel, a zároveň si udrží dvoutřetinovou ústavní většinu, která mu umožňuje přijímat zákony bez nutnosti spolupráce s jakoukoli jinou stranou. Sjednocená opozice – pokud se jí podaří zůstat jednotnou – bude mít 56 poslanců.
Ve svém vítězném projevu během povolebního večera Orbán prohlásil, že "jsme dosáhli tak velkého vítězství, že je vidět z Měsíce a určitě i z Bruselu." Poukázal na to, že se Fideszu podařilo překonat nejen domácí opozici, ale i řadu liberálních odpůrců v zahraničí, mezi nimi v prvé řadě jmenoval George Sorose. Orbán řekl, že všechny peníze, které Soros vynaložil na protiorbánkovské aktitivity, byly jeho "nejhorší investicí".
Překvapivé uhájení nezpochybnitelné většiny Fideszem jeho příznivci jistě uvítají, ale i lidé s objektivnějším, avšak pravicovým náhledem, včetně autora těchto řádek, si nejspíš položí otázku, zda je to úplně dobře. Fidesz se těší nezpochybnitelné moci již tak dlouho, že hrozí nebezpečí ze sebeuspokojení. Rozhodně nebude pod takovým tlakem, aby přijal dynamičtější program, který by zohledňoval někdy oprávněné obavy ostatních stran a voličů. Tuto moc také využívá k přijímání některých pochybných rozhodnutí – právě nadpoloviční většina jim například umožnila od března 2020 bez námahy uzákonit poměrně drakonická maďarská opatření proti COVIDu (ne že by opoziční strany, kromě Mi hazánku, někdy kladly těmto opatřením nějaký odpor). Ať už je to jakkoli, Fidesz si tuto politickou volnost bude užívat ještě další čtyři roky.
Účast oprávněných voličů dosáhla 67,8 %, tedy o něco méně než v roce 2018 (68,13 %), což rovněž naznačuje, že očekávané nadšení protiorbánovských voličů se nedostavilo. Fidesz byl dokonce natolik úspěšný, že získal i některých budapešťské obvody, povětšinou tradiční levicové bašty.
Jedná se o drtivou porážku maďarské levicovo-liberální koalice, která předpokládala, že jednotným vystupováním a novým stylem, ztělesněným jejich kandidátem na premiéra Péter Márki-Zay (který měl v kampani americké poradce), vytvoří ve voličích svůj obraz coby "poslední šance proti Orbánově diktatuře", což  Orbán nebude schopen překonat. Ve skutečnosti, jak se ukázalo, byly liberálně-levicové opoziční strany v roce 2018 úspěšnější, když kandidovaly jako samostatné a nezávislé strany, než když tentokrát vystupovaly jednotně. A aby toho nebylo málo, Márki-Zay dokonce prohrál se svým protikandidátem z Fideszu Jánosem Lázárem s velkou ztrátou (52,37 % ku 39,58 %) ve čtvrtém volebním obvodu župy Csongrád-Csanád, jehož součástí je i malé město Hódmezővásárhely, jehož je Márki-Zay od roku 2015 starostou.
Předpokládalo se, že v případě porážky obviní šestice liberálně-levicových stran koalici Fidesz z volebních podvodů. Náskok vítěze je však tak velký, že taková tvrzení by byla jednoduše neudržitelná. Bezprostředně po volbách se tak místo zpochybňování samotného průběhu voleb opozice soustředila spíše na obviňování Fideszu z vytváření nerovných podmínek během samotné kampaně, například údajným omezováním přístupu veřejnosti k protivládním názorům.
Ostatní opoziční představitelé neztráceli čas a pokusili se od Márki-Zayova neúspěchu distancovat: nechali ho na pódiu samotného, aby v neděli večer přednesl svůj televizní projev v televizi před řídkým davem příznivců, v němž uznal pořážku. Péter Jakab, předseda Jobbiku, v pondělí jmenovitě připsal vinu Márki-Zayemu a Ferenc Gyurcsány, předseda Demokratické koalice (DK) a dlouholetá šedá eminence maďarské liberální levice, prohlásil, že kandidát na premiéra "nebyl dobrým kapitánem". Jakab trval na tom, že je důležité udržet do budoucna jednotnou opozici, aby mohla nadále zpochybňovat nadvládu Fideszu, ale mnozí již nyní pochybují o tom, jak dlouho může blok vydržet vzhledem k utrpěnému propadáku –tím spíš mezi rivaly s dlouhou tradicí podrazů a nepřátelství po dřívějších volbách.
Asi nejpovzbudivějším výsledkem voleb ale je úspěch nové maďarské radikální pravicové strany Mi Hazánk, která se ziskem 6,17 % hlasů překročila pětiprocentní hranici nutnou pro vstup do parlamentu a získala sedm mandátů. Navzdory některým slibným výsledkům průzkumů z konce loňského roku jim většina průzkumů od začátku letošního roku přisuzovala pouze 2-3 % – průzkumy se však často mýlí, zejména pokud jde o menší pravicové strany. Lídr Mi Hazánk László Toroczkai se rozhodl zaměřit svou kampaň na odpor vůči vládní politice proti COVIDu, ale vzhledem k tomu, že Orbánova vláda v posledních měsících přešla k mnohem mírnějšímu přístupu, který vyvrcholil minulý měsíc zrušením všech opatření, předpokládalo se, že jen pro málo voličů zůstane tato otázka na prvním místě. Podle volebních výsledků je možné, že někteří maďarští voliči se obávají pokračování covidové ságy v následujících měsících. Je také jisté, že na maďarské pravici je mnoho příznivců silnější pravicové alternativy klasického liberálního konzervatismu Fideszu. Lze doufat, že Mi Hazánk pomůže v následujících letech nasměrovat Fidesz k posunu více doprava, jak tomu dost možná bylo už v případě nového zákona Fideszu o ochraně dětí, o němž jsem hovořil ve svém předchozím článku.
Výsledek hnutí Mi Hazánk je obzvláště působivý ve světle toho, že se jedná o první celostátní volby, kterých se účastní. Pro srovnání, předchůdce Mi Hazánk, Jobbik, získal v roce 2006, kdy se účastnil prvních celostátních voleb, v rámci koalice malých pravicových stran pouze 1,7 % hlasů. Důvodem tohoto kontrastu může být skutečnost, že všichni lídři Mi Hazánk byli celostátně známí již léta před vznikem strany a/nebo že podmínky pro růst takové strany jsou nyní příhodnější než v dubnu 2006.
Za zmínku také stojí, že úspěch Mi Hazánk přišel navzdory rozhodnutí Facebooku smazat stránky strany na této platformě jen několik dní před volbami, což strana slíbila řešit právní cestou.
Jobbik přišel o svou pozici největší maďarské opoziční strany, kterou si držel od voleb v roce 2010, a bude mít pouhých 9 poslanců (před volbami 17) a dostal se tak jen o dvě křesla před svého mladšího konkurenta Mi Hazánk. Hlavní opoziční stranou v nové vládě bude Demokratická koalice vedená Orbánovým starým nepřítelem Ferencem Gyurcsányem se 17 křesly, což znamená, že maďarskou politiku bude opět definovat konflikt mezi Orbánem a liberální levicí, v němž se hlavních rolí ujmou stejní aktéři jako v chaotické první dekádě tohoto století – jen s obrácenými rolemi. Úpadek Jobbiku naznačuje ztrátu většiny původní pravicové základny, již nedokázal nahradit středovými voliči, kteří příliš neslyší na  nový, "měkčí" program posledních letech přijal a těsnější spolupráci s liberální levicí.
Dalším prvkem voleb, který stojí za zmínku, a jedinou větší kaňkou na jejich výsledcích, bylo současně konané referendum o maďarském zákonu na ochranu dětí, který byl přijat v loňském roce a zakazuje propagaci LGBTQ agendy u osob mladších 18 let. Ačkoli 92,34 % hlasujících zákon podpořilo, referendum neprošlo, protože se jej zúčastnilo méně než požadovaných 50 % voličů. Důvodem byla nepochybně záměrná sabotážní kampaň ze strany liberálních voličů, z nichž mnozí nechali formulář referenda nevyplněný nebo o něj ani nepožádali, protože věděli, že dosažení potřebného počtu účastníků referenda zaznamená vítězství Fideszu. To však nebude mít žádný vliv na samotný zákon, který již vstoupil v platnost, a vysoce souhlasný výsledek, i když není de iure závazný, jistě poslouží vládě k obhajobě legislativy před kritiky doma i v Bruselu.
Otázka, kterou si budou v příštích týdnech a měsících klást všichni političtí komentátoři, zní, jak a proč se Maďarsko, od něhož se doma i v zahraničí všeobecně očekával posun doleva, nakonec posunulo ještě více doprava. Roli sehrálo několik faktorů, včetně zřetelné nekompetentnosti opozice, která se naplno projevovala v průběhu celé kampaně, ale rozhodujícím faktorem bezpochyby bylo vypuknutí rusko-ukrajinské války. Průzkumy veřejného mínění z posledních týdnů ukázaly, že velká většina voličů souhlasí s Orbánovým neochvějně neutrálním postojem ke konfliktu a má také větší důvěru v jeho schopnost vést zemi v době mezinárodní krize než u jeho protikandidáta.
Jak se mi navíc svěřil jeden maďarský profesionální politický komentátor (a s tímto hodnocením souhlasí i mnozí další Maďaři, s nimiž jsem mluvil), Maďaři mají dlouholetou a uznávanou tradici odvětit "jdi do prdele" každému, kdo je podle jejich názoru uráží a snaží se na ně tlačit, aby dělali věci v rozporu s jejich zájmy. Tak tomu rozhodně je v případě vztahů Maďarska s Bruselem v posledních letech a nověji také s Ukrajinou. Minulý týden ukrajinský prezident Volodymyr Zelenskyj vyplísnil zemi za neutrální postoj a neochotu zaujmout silnější postoj vůči Rusku a obvinil Maďary, že se staví proti "lidskosti a zdravému rozumu", když se odmítají jednoznačně postavit na stranu Ukrajiny. Někteří maďarští pozorovatelé mají dokonce podezření, že Zelenského k těmto obviněním navedli političtí hráči ve Spojených státech a/nebo v západní Evropě ve snaze ovlivnit volby. Maďaři však na podobné pokusy o manipulaci reagují špatně, a tak lze hlasování částečně vnímat jako vztyčený prostředník Evropské unii i Ukrajině.
Ti, kdo nechápou neochotu Maďarska přímo se zapojit do války, si obvykle neuvědomují, jak nepřátelsky se Ukrajina chovala krajně vůči maďarské menšině v Zakarpatí, regionu, který byl až do jeho připojení k Ukrajině Stalinem v roce 1946 součástí Maďarska. Asi nejvýraznějším příkladem tohoto nepřátelství je přijetí ukrajinského jazykového zákona, který postihuje nejen Maďary, ale i další menšiny v zemi, a vyžaduje od nich, aby se ve školách učily výhradně v ukrajinském jazyce a i veškeré úřední záležitosti vedly v ukrajinštině. Ze strany ukrajinských nacionalistů dochází také k případům obtěžování a dokonce i fyzických útoků na Maďary v Zakarpatí. Tyto problémy mnoho Maďarů velmi znepokojují. V lednu, několik týdnů před vypuknutím války, maďarský ministr zahraničních věcí Péter Szijjártó prohlásil, že jakákoli pomoc, kterou by Maďarsko poskytlo Ukrajině v případě krize, by mohla vzhledem k ledovým vzájemným vztahům zemí v posledních letech být pouze "omezená".
Vysvětlení o podílu války na volebním výsledku zřejmě potvrzuje i skutečnost, že Orbán ve svém včerejším vítězném projevu výslovně zmínil "ukrajinského prezidenta" jako jednoho z protivníků, kterým musel Fidesz v průběhu své kampaně čelit. Zdá se tedy nepravděpodobné, že by Maďarsko, pokud nedojde k rozšíření války mimo Ukrajinu, změnilo svůj neutrální postoj nebo ukončilo hluboké obchodní vztahy s Ruskem. Vladimir Putin v pondělí zaslal Orbánovi gratulaci k jeho vítězství a vyjádřil naději, že maďarsko-ruské vztahy zůstanou i nadále pozitivní "navzdory současné složité mezinárodní situaci".
V tentýž den zvítězil v sousedním Srbsku Orbánův spojenec v Bělehradě Aleksandar Vučić a jeho pravicově populistická Srbská pokroková strana, což zaručuje, že Maďarsko bude mít v této zemi i nadále přátelskou vládu – jednoho z nemoha politických spojenců Maďarska v Evropě.
Maďarsko nyní zastává politicky pevnou pozici, aby i nadále působilo jako maják pro pravici na celém světě, neboť představuje vzácný následováníhodný příklad v podobě úspěchu Fideszu a Mi Hazánk. "Celý svět dnes večer zde v Budapešti viděl, že zvítězila křesťanskodemokratická, konzervativně občanská a vlastenecká politika," řekl Orbán ve svém vítězném projevu. "Vysíláme Evropě vzkaz, že toto není minulost, toto je budoucnost. Toto bude naše společná evropská budoucnost. Celý svět vidí, jak Maďaři milují svou zemi."
Nezbývá než pevně doufat, že maďarská pravice této těžce vydobyté příležitosti využije k tomu, aby svou "iliberální" revoluci v následujících letech ještě prohloubila a rozšířila.
This translation originally appeared at Delian Diver.
*  *  *
Counter-Currents has extended special privileges to those who donate $120 or more per year.
First, donor comments will appear immediately instead of waiting in a moderation queue. (People who abuse this privilege will lose it.)
Second, donors will have immediate access to all Counter-Currents posts. Non-donors will find that one post a day, five posts a week will be behind a "paywall" and will be available to the general public after 30 days.
To get full access to all content behind the paywall, sign up here:
Paywall Gift Subscriptions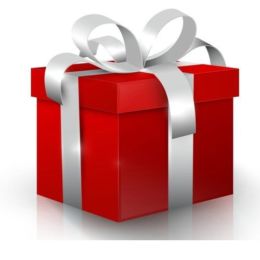 If you are already behind the paywall and want to share the benefits, Counter-Currents also offers paywall gift subscriptions. We need just five things from you:
your payment
the recipient's name
the recipient's email address
your name
your email address
To register, just fill out this form and we will walk you through the payment and registration process. There are a number of different payment options.
Enjoyed this article?
Be the first to leave a tip in the jar!