La politique identitaire blanche est morale, Partie 2
Greg Johnson
3,042 words
Partie 2 sur 3 (Partie 1, Partie 3)
English original here
La plus grande question que nous devons traiter avant que les gens puissent accepter la politique identitaire blanche n'est pas de savoir si elle est inévitable ou si elle est nécessaire, mais si elle est juste. Les gens refuseront de s'incliner devant l'inévitable s'ils pensent que c'est la mauvaise chose à faire. Ils refuseront de faire ce qui est nécessaire s'ils pensent que c'est la mauvaise chose à faire.
Les Blancs sont hautement conscienceux. C'est l'une de nos forces. Nous n'avons pas besoin d'être surveillés tout le temps par des caméras de vidéosurveillance pour faire la chose juste. Mais c'est aussi une grande faiblesse si des gens peuvent pirater notre conscienciosité et retourner notre ferveur morale et notre idéalisme moral contre nos intérêts. C'est fondamentalement ce qui conduit la dépossession des Blancs aujourd'hui. Donc nous devons savoir que la politique identitaire blanche est morale.
Mais comment parle-t-on de questions morales ? Je crois que nous devons approcher cette question avec une supposition qui peut être illustrée par l'histoire de Charlton Heston sur la manière dont il devint un Républicain. C'était en 1964, et Barry Goldwater était candidat à la présidence. Chaque jour Heston passait devant un panneau d'affichage de Barry Goldwater. Le slogan sur le panneau était : "Dans votre coeur vous savez qu'il a raison". Et à un certain moment, après avoir vu le panneau jour après jour, Heston pensa : "L'enfoiré ! Il a raison !", et il fut converti" [5].
Ma supposition sous-jacente, dès que je parle de questions morales aux gens, est que dans leurs coeurs, ils savent que nous avons raison, parce qu'ils fonctionnent de la même manière que nous. Ils sont programmés pour avoir des préférences intra-groupe, pour se sentir plus à l'aise avec des gens qui leur sont plus similaires, pour être moins à l'aise avec des gens qui sont plus différents d'eux. Ce sont leurs vrais sentiments. Ils peuvent avoir beaucoup d'idées libérales et mondialistes élevées troublant leur jugement, mais cette stupidité ne s'accorde pas bien avec leurs instincts.
Cela signifie que dans chaque gauchiste blanc, dans chaque mondialiste blanc, nous avons une cinquième colonne : leurs propres instincts ethnocentriques. C'est un allié à qui nous pouvons faire appel en eux. Nous pouvons leur dire : "Regardez, vous vous mentez à vous-mêmes ; vous vous trompez vous-mêmes. Vous dites que vous aimez simplement la diversité. Mais vos modèles de comportement n'indiquent pas cela". Comme le remarqua un jour Joseph Sobran : "Dans leurs habitudes reproductives et migratoires, les libéraux sont indistinguables des membres du Ku Klux Klan" [6].
Donc les libéraux blancs luttent constamment contre eux-mêmes. Ils sentent qu'ils doivent professer une certaine croyance pour être convenables, et pourtant cette croyance est profondément étrangère à leurs instincts profonds. Donc nous pouvons faire appel au fait que, à un certain niveau, ils sont déjà d'accord avec nous.
Comment pouvons-nous rendre les gens de notre peuple conscients de leur ethnocentrisme tacite ? Par la discussion socratique, nous pouvons les faire réfléchir sur ce qu'ils ressentent réellement. Nous pouvons aussi exposer les contradictions et les conséquences absurdes de l'idéologie universaliste mondialiste qui les dresse contre nous et contre leurs propres meilleures natures.
Il y a de nombreuses théories éthiques différentes. Certaines d'entre elles utilisent des vocabulaires techniques et des arguments complexes intimidants.Mais vous n'avez pas besoin d'abandonner votre jugement éthique à des experts, parce que toutes ces théories ne sont que des tentatives d'articuler ce que nous savons tous être juste, dans nos coeurs.
Savoir ce qui est juste, cependant, n'est pas la même chose que dire ce qui est juste. Nous savons toujours plus que nous ne pouvons dire. Donc toute tentative de dire ce qui est juste ne sera en fait jamais à la hauteur de ce que nous savons. Ce qui signifie que toutes les théories éthiques échouent plus ou moins à saisir la vérité.
Par exemple, quand quelqu'un dit que le bien est la même chose que le plaisir – une théorie connue sous le nom d'hédonisme –, nous savons tous que cela est faux. Pourquoi ? Parce que si le plaisir est le bien, il ne peut pas y avoir de mauvais plaisirs ou de bonnes souffrances. Mais nous pouvons tous penser à des exemples de mauvais plaisirs et de bonnes souffrances. L'addiction à la nicotine est un mauvais plaisir. Le renoncement à la nicotine est une bonne souffrance.
Si quelqu'un dit que la justice est simplement le respect des droits de propriété des gens, nous savons que c'est faux, parce que si un ami vous prête son fusil, puis vous demande de le lui rendre pour commettre un crime, il ne serait pas juste de le lui rendre.
Si quelqu'un dit que la justice est simplement une question d'aider vos amis et de faire du tort à vos ennemis, nous savons que c'est faux, parce que parfois nos amis font de mauvaises choses, et que parfois nos ennemis font de bonnes choses.
Toute théorie morale, par conséquent, est simplement une tentative plus ou moins adéquate de dire ce que nous savons tous être juste, dans nos coeurs. A cause de cela, même si dans nos coeurs nous savons les mêmes choses, nous disons inévitablement des choses différentes quand nous parlons du bien. Ce qui signifie que nous sommes en désaccord concernant le bien et le mal.
Mais la seule manière de surmonter ces désaccords est de dire plus, de discuter de nos différences. Dans la conversation, nous pouvons tester nos opinions partielles et inadéquates concernant le bien et les remplacer par des explications plus larges et plus adéquates. Ce processus pourrait continuer éternellement, mais généralement nous déclarons forfait quand nous arrivons à un consensus dont l'unité reflète l'unité de ce que nous savons déjà, même si nous désespérons de pouvoir le dire pleinement un jour.
L'amour des siens
L'une des questions fondamentales concernant la politique identitaire est la moralité de la préférence intra-groupe, c'est-à-dire l'amour des siens.
Y a-t-il quelque chose de mal avec les gens qui préfèrent leurs propres enfants aux enfants de leurs voisins ? Si votre père vous dit : "Nous avons appris que le garcon du voisin a de bien meilleures notes que toi, donc nous allons l'envoyer au collège à ta place", je pense que la plupart des gens reconnaîtraient que votre père est un monstre. Il y a quelque chose de non naturel à préférer les enfants des autres gens à vos propres enfants. Votre père devrait être mentalement perturbé par une idéologie universaliste avant de pouvoir dire quelque chose comme ça. Mais le problème sous-jacent doit être une absence de sentiment humain normal.
Il est naturel, normal et juste d'aimer les siens, de prendre soin des siens, et de leur donner la priorité sur les étrangers. Les gens qui manquent de ces sentiments sont des monstres, et nous n'irions pas les chercher pour avoir des conseils ou des exemples moraux.
Il est aussi naturel, normal et juste de préférer vos amis aux étrangers, votre ville natale aux autres villes, votre patrie aux pays étrangers, votre nation aux autres nations, et votre race aux autres races. Même si vous aviez été élevé par des loups dans une zone de guerre, vous seriez quand même attaché à eux par de tels sentiments.
Il y a des raisons historiques, culturelles et finalement biologiques pour ces préférences. Il est naturel de ressentir un lien plus fort avec les gens qui partagent les mêmes expériences historiques, par exemple, les membres de votre génération par opposition aux générations plus anciennes et plus jeunes. Il est aussi naturel de ressentir un lien plus fort avec les gens qui partagent la même langue et les mêmes coutumes, parce qu'on peut les comprendre et coopérer avec eux plus facilement.
Mais les raisons les plus profondes de ces préférences sont biologiques. La Théorie de la Similarité Génétique prédit que vous aurez des relations plus harmonieuses, et une plus grande tendance à des sentiments de solidarité et d'altruisme, avec des gens qui sont génétiquement similaires.
L'amour des siens est-il un sentiment "égoïste" ? Oui et non. Nos gènes sont très égoïstes. Ils veulent se propager à travers le temps. Cependant, parce que nos gènes sont présents dans d'autres gens, ils peuvent mieux se propager si ceux qui partagent les mêmes gènes coopèrent les uns avec les autres, sont bienveillants les uns avec les autres, prennent des risques les uns pour les autres, et même meurent les uns pour les autres. Plus les gens ont des gènes en commun, plus ils manifestent de solidarité, de coopération et d'altruisme entre eux. Nos gènes égoïstes nous programment pour l'altruisme.
Donc il s'ensuit que les sociétés les plus généreuses et les plus civiques sont celles avec le moins de diversité génétique. L'affirmation selon laquelle "tous les hommes sont frères" vise à promouvoir la coopération, la solidarité et l'altruisme en se basant sur une compréhension implicite de la similarité génétique. Mais ce n'est pas littéralement vrai. On ne peut pas avoir une société dans laquelle tous les hommes sont frères. Mais on peut avoir des sociétés dans lesquelles tous les hommes sont cousins. Et il s'avère que certaines des sociétés les plus heureuses dans le monde – le Danemark, l'Islande – sont parmi les plus homogènes génétiquement, où tous les gens sont fondamentalement cousins ou leurs équivalents génétiques [7].
S'il est naturel, normal et juste de préférer les gens qui vous ressemblent, alors vous devez conclure que le mauvais coté de l'amour des siens – c'est-à-dire la gêne avec ceux qui sont différents, c'est-à-dire la xénophobie – est aussi naturel, normal et juste.
Ainsi nous devons conclure qu'il y a quelque chose de pervers chez les gens qui préfèrent l'étranger et l'exotique au familier. Plus ils sont exotiques, plus ils sont fascinants. Le terme pour cela est xénophilie.
Nous avons de pieux chrétiens qui nous chapitrent sur le devoir d'aimer nos prochains. Mais comment aiment-ils leurs prochains ? En leur imposant des migrants musulmans somaliens. Mais ce n'est pas aimer ses prochains ; c'est les trahir. La xénophilie est une perversion des sentiments moraux naturels, qui se fait passer pour une dévotion envers des principes élevés. C'est une forme hautement égoïste de fanatisme et d'exhibitionnisme moral, et nous devons simplement interpeller ces gens. Ces gens sont aussi monstrueux que le père qui préfère l'enfant du voisin au sien. Encore une fois, c'est une perversion des sentiments moraux naturels se faisant passer pour un principe moral élevé.
Si l'amour des siens est naturel, moral et juste, alors la politique identitaire blanche est naturelle, normale et juste. La politique identitaire est simplement la politique de l'amour des siens.
Auto-réalisation
L'une des théories morales les plus convaincantes est qu'une bonne vie est une auto-réalisation : devenir ce que vous êtes.
Mais nous savons tous que l'auto-réalisation n'est pas une explication complète de la bonne vie, parce que nous pouvons distinguer entre des potentialités qui sont bonnes, mauvaises, et pas forcément bonnes ou mauvaises. Donc l'auto-réalisation n'est pas forcément une bonne chose, et étouffer l'auto-réalisation n'est pas forcément une mauvaise chose. Après tout, les humains ont un grand nombre de potentialités, et si l'auto-réalisation était simplement la même chose que la bonne vie, alors la réalisation de toutes ces potentialités serait bonne.
Mais nous reconnaissons tous qu'il y a de mauvaises potentialités, par exemple les vices. Nous avons tous le potentiel pour être paresseux, avides, ou imprudents. Nous reconnaissons tous qu'il y a de mauvaises graines. Une bonne société permettrait-elle à Jeffrey Dahmer ou  Hannibal Lecter de se réaliser ? Même Aristote, qui est connu comme le grand défenseur de l'auto-réalisation, ne fait l'éloge de l'auto-réalisation qu'en accord avec la vertu, c'est-à-dire la bonne auto-réalisation [8].
Nous reconnaissons aussi qu'il n'est pas forcément bon ou mauvais de pratiquer le golf ou la pêche, le piano ou la clarinette, la broderie ou la confection, cependant tous ces choix impliquent la réalisation de potentialités diverses.
Donc pour le bien, il faut plus que de l'auto-réalisation. Mais néanmoins, nous devons réaliser nos potentialités pour la vertu. Au delà de cela, cela fait sens de dire que le bonheur est une question de réalisation de son individualité. Les potentialités qui ne sont pas nécessairement bonnes ou mauvaises en elles-mêmes peuvent cependant être bonnes ou mauvaises pour vous.
Puisque nous sommes tous des individus, vous pouvez être mieux adapté pour le golf que pour la pêche, pour le piano que pour la clarinette, pour le travail intellectuel plutôt que pour la travail manuel, pour la solitude plutôt que pour la société, etc. De même que nous sommes plus à l'aise dans des chaussures et des vêtements adaptés à nos corps et au climat, nous sommes aussi plus à l'aise et plus vivants quand nous choisissons des activités qui vont avec plutôt que contre nos natures.
Ainsi nous pouvons dire que le but de la vie est de réaliser nos meilleures potentialités, de devenir les meilleures versions de nous-mêmes. Après tout, nous ne pouvons pas être quelqu'un d'autre. Nous pouvons seulement être nous-mêmes. Mais nous avons le choix d'être des versions auto-réalisées ou frustrées, heureuses ou misérables de nous-mêmes.
L'auto-réalisation n'est pas seulement pour les individus. Cela fait aussi sens de parler d'auto-réalisation collective. Chaque être humain a deux identités : celle donnée par la nature et l'autre donnée par la société, c'est-à-dire la langue, les coutumes, les manières et les traditions que nous apprenons des autres.
De même que certaines formes de vie sont cohérentes avec l'identité individuelle de quelqu'un et que d'autres sont en conflit avec elle, certaines formes de vie expriment son identité culturelle et d'autres sont en conflit avec elle. Lorsqu'un peuple est libre d'exprimer son identité collective, il imprime son identité sur le domaine public. Il exprime son identité dans les dates qu'il honore, les monuments qu'il érige, les noms qu'il donne à ses villes et ses rues, le langage du gouvernement, etc.
Lorsqu'un peuple exprime son identité collective en public, il crée une patrie. Une patrie n'est pas seulement un lieu sur la carte. C'est un domaine de sens partagé, dans lequel les gens se comprennent, se sentent à l'aise les uns avec les autres, et peuvent vivre, travailler, jouer et faire la fête les uns avec les autres.
C'est pourquoi le multiculturalisme ne peut pas vraiment fonctionner. Les cultures avec des conventions opposées ne peuvent pas exister confortablement dans le même système. Pour choisir un exemple trivial, les systèmes américain et britannique de conduite ne peuvent pas exister dans le même pays. Ou, pour prendre un exemple bien moins trivial, les moeurs sexuelles européennes et musulmanes ne peuvent pas exister dans la même société. Tenter d'imposer des cultures différentes dans le même espace provoque des chocs et des conflits. Fondamentalement, les sociétés multiculturelles vous forcent soit à combattre constamment d'autres groupes concernant des valeurs et des coutumes en conflit, soit à cesser de se soucier de celles-ci, de sorte que vous ne combattez pas.
On a vendu aux Américains la fable selon laquelle nous serions "une nation d'immigrants", une phrase rendue fameuse quand le sénateur John F. Kennedy l'utilisa comme titre du livre qu'il écrivit pour la Ligue Anti-diffamation du B'naï B'rith [9]. Les Américains croient que nous avons une histoire longue et heureuse d'assimilation de groupes ethniques européens différents dans une identité américaine commune.
Ainsi on nous dit que c'est non-américain de s'opposer à l'immigration, même si nous n'avons jamais assimilé avec succès les groupes non-blancs, et même si nous avons simplement cessé d'essayer d'assimiler les immigrants. Nous sommes des multiculturalistes maintenant, ce qui signifie l'abandon de l'assimilation.
Mais l'assimilationnisme n'était pas un pique-nique non plus. Si vous regardez l'histoire américaine, l'assimilation des peuples européens même étroitement apparentés fut accompagnée par une grande quantité de conflits, de troubles, et d'effusion de sang. Et à la fin, l'assimilation souvent ne prit pas la forme de l'adaptation des nouveaux-venus au mode de vie dominant. L'assimilation signifia plutôt que toutes les parties cessèrent simplement de se préoccuper des choses qui les divisaient, des choses dont leurs ancêtres s'étaient préoccupés intensément.
L'Amérique était une nation très majoritairement protestante depuis sa fondation. Mais les conflits qui s'ensuivirent quand des millions de catholiques immigrèrent en Amérique, venant d'abord d'Irlande puis d'endroits comme la Pologne et l'Italie, ne menèrent pas à la conversion des catholiques au protestantisme, ni à une synthèse supérieure du protestantisme et du catholicisme. Au lieu de cela, pour éviter les conflits, beaucoup d'Américains cessèrent simplement de se préoccuper d'une chose qui était centrale pour l'identité de la nation.
Maintenant, je dois me hâter d'ajouter que je ne me soucie pas de la religion. Je suis heureux que les Américains soient moins divisés par d'étroits conflits chrétiens sectaires. Je suis heureux que le christianisme ne compte plus assez pour que les gens combattent et meurent pour lui. Mais je reconnais aussi que le protestantisme faisait partie intégrante de la société que mes ancêtres bâtirent avec ténacité et me léguèrent, et que nous qui avons abandonné cet héritage nous sommes avérés être des héritiers indignes.
Les différences entre groupes ethniques sont réelles. Les Américains blancs constituent un peuple distinct. Si nous voulons être nous-mêmes, nous ne pouvons plus abandonner le domaine public au chaos multiculturel et nous retirer dans la vie privée. Le multiculturalisme crée une société dans laquelle tout le monde se sent étranger. Ce n'est pas une manière de vivre.
Nous avons droit à un pays dans lequel nous nous sentons chez nous, où nous sommes à l'aise, où les transports publics sont sûrs, où les enfants peuvent jouer sans surveillance, où nous pouvons comprendre les étrangers et leur faire confiance parce que, finalement, ils ne sont pas si étranges que cela. Ainsi, du point de vue de l'auto-réalisation collective, nous devons admettre nos identités ethniques et nos préférences ethnocentriques. Puis nous devons créer des patries ethniquement homogènes où nous serons libres d'être nous-mêmes. Bref, l'auto-réalisation blanche requiert une politique identitaire blanche.
*  *  *
Counter-Currents has extended special privileges to those who donate $120 or more per year.
First, donor comments will appear immediately instead of waiting in a moderation queue. (People who abuse this privilege will lose it.)
Second, donors will have immediate access to all Counter-Currents posts. Non-donors will find that one post a day, five posts a week will be behind a "paywall" and will be available to the general public after 30 days.
To get full access to all content behind the paywall, sign up here:
Paywall Gift Subscriptions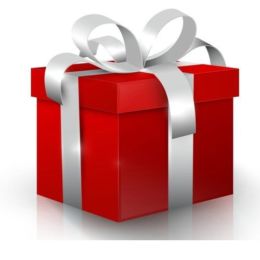 If you are already behind the paywall and want to share the benefits, Counter-Currents also offers paywall gift subscriptions. We need just five things from you:
your payment
the recipient's name
the recipient's email address
your name
your email address
To register, just fill out this form and we will walk you through the payment and registration process. There are a number of different payment options.
Grades
[5] Charlton Heston, In the Arena (New York: Simon & Schuster, 1995).
[6] Jared Taylor, "Jared Taylor Remembers Joe Sobran," VDare, October 1, 2010.
[7] Marie Helweg-Larsen, "Why Denmark Is the Happiest Country," Live Science, March 30, 2018; Genetics Society of America, "Genomic Study of High School Students from Across Denmark Reveals Remarkable Genetic Homogeneity," Science Daily, October 11, 2016.
[8] Aristote dit que l'eudaimonia (bonheur, bien-être, vivre bien) est "la réalisation de l'âme en accord avec la vertu" dans l'Ethique à Nicomaque, 1098al6.
[9] John F. Kennedy, A Nation of Immigrants (New York: Harper & Row, 1964).