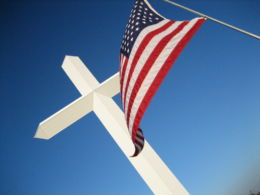 1,109 words
America is no longer "Jesusland." Only 63% of Americans now identify as Christians, down from 75% just a decade ago. 29% of Americans now identify as non-religious, an increase of roughly ten points since 2011.
Unsurprisingly, religious behavior has also declined. A quarter of Americans say they attend a religious service weekly, 45% pray daily, and 41% say religion is important to their lives. These figures were all higher a decade ago, when a majority of Americans said that they prayed daily and that religion was important to their lives. Now such people are merely a plurality.
Those who observe the noticeable decline of American Christianity come away with a variety of opinions. New York Times columnist Ross Douthat believes it augurs a "return of paganism." The Catholic conservative says this paganism is "not materialist or atheistic; it allows for belief in spiritual and supernatural realities. It even accepts the possibility of an afterlife. But it is deliberately agnostic about final things." He believes paganism could work if it unites "popular supernaturalism" with "highbrow pantheism and civil-religiosity." He sees the first category in New Agers and witches, and the latter in "the social-justice theology of contemporary progressive politics." This isn't the paganism of Julius Evola, to say the least.
This claim is far-fetched, to say the least. While a fair number of Americans are getting into crystals and Wicca, they're dwarfed by the vast number of Americans ditching the supernatural altogether, and the secular civil religions of our time have little to do with the state paganism of the Roman Republic. Social justice theology owes more to the Sermon on the Mount than it does to mos maiorum.
Catholic conservatives have long been obsessed with a return to paganism. For whatever reason, it's easier for them to see goofy druids as the enemy instead of agnostic women in pantsuits.
A better analysis comes from another Trump-hating Christian conservative. David French argues that a post-Christian America is actually closer to Christian ideals than the old America:
I'd argue that a nation's religious character is defined by the interaction between the individual faith of the citizens and the institutional expression of the nation's values. A functioning "Christian nation" is going to combine both a robust private practice of faith with a government that is committed to basic elements of justice and mercy. In other words, when determining the identity of a people and nation, by their fruits you shall know them. . . .
America has become more just — and thus closer to the ideals one would expect of a Christian nation — as white Protestant power has waned. The United States of 2022 is far more just than it was in 1822 or 1922 or 1952 or even 1982. And while white Protestants have undeniably been part of that story — they were indispensable to the abolitionist movement, for example — the elevation of other voices has made a tremendous difference.
In the civil rights movement, the sad reality is that all too often the person wielding the fire hose and the person facing the spray both proclaimed faith in Jesus and both went to church, but only one of them was acting justly. And any account of American civil rights has to include the vital contribution of the American Jewish community.
The argument boils down to this: True Christian behavior is supporting racial justice. Since we have more racial justice than ever before, America is living up to Christian ideals. You don't need to be a Christian to live up to these ideals. Just look at all the contributions from Jews and other non-believers! The treatment of blacks is America's greatest sin, and rectifying that is the most Christian thing you can do.
French obviously ignores sexual morality in his argument that America may be more Christian than at any point in history. That would obviously undermine his entire article. But even that issue doesn't seem to matter to French that much — at least not anymore. If he strongly expressed traditional Christian teachings on homosexuality and gender roles, liberals wouldn't see him as the one decent conservative. It's much better for his brand to pretend that Christianity only requires one to commit oneself to Black Lives Matter.
However ridiculous this argument may seem, it makes more sense than Douthat's. There is no real alternative religion rising in the West. Indeed, more people like to dabble in Eastern spirituality, and maybe a few more might attend a neo-pagan gathering, but none of this really threatens to replace Christianity. It's just a way to show you're "spiritual, but not religious." It offers eccentrics a way of showing how different they are from the rest. Most "paganisms" in our world today don't really differ from popular Christianity. The only real difference is that the paganisms remove any sense of intolerance toward degenerate behavior — but popular Christianity is already far more tolerant toward this behavior than traditional Christianity.
"Post-Christian" America isn't ditching the faith's values; it's merely modifying them to accommodate the zeitgeist. Democratic politicians such as Joe Biden, Nancy Pelosi, and Alexandria Ocasio-Cortez still refer to Christian values to explain why their policies are moral and just. They don't appeal to crystals. Plus, our society is extremely moralistic. We're not told to support Black Lives Matter because "live and let live"; we're told it's necessary for the common good. The same goes for COVID regulations, trans rights, gun control, and everything else our secular elite want enacted. It appeals to a morality that ultimately descends from Christianity.
That morality, of course, dispenses with demands of sexual abstinence and condemnation of homosexuality. It also doesn't require belief in a higher power that can send you to Hell. The present order believes in a kind of hell, but it's only reserved for racists, sexists, and homophobes. You don't go there for rejecting God or his commandments. Thus, the spirit of the Beatitudes still lives loudly in our current morality.
French recognizes this and has come to terms with the new order. He's no longer the Christian conservative who defends the Confederate flag or rails against gay marriage. He's the friendly one with a BLM placard on his front lawn who politely asks for restrictions on abortion. Secular elites will still disagree with pro-life views, but they'll tolerate pro-life Christians. The same tolerance won't be given to those who continue to campaign against gay marriage.
Americans may have given up on Christianity's supernatural beliefs, but they still adhere to the popular retellings of Jesus' life. The message no longer exhorts them to believe he died for their sins or that they risk eternal damnation for not going to confession. It simply declares: "Blessed are the meek, for they shall inherit the earth."
*  *  *
Counter-Currents has extended special privileges to those who donate $120 or more per year.
First, donor comments will appear immediately instead of waiting in a moderation queue. (People who abuse this privilege will lose it.)
Second, donors will have immediate access to all Counter-Currents posts. Non-donors will find that one post a day, five posts a week will be behind a "paywall" and will be available to the general public after 30 days.
To get full access to all content behind the paywall, sign up here:
Paywall Gift Subscriptions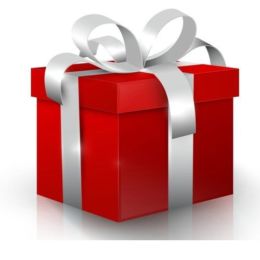 If you are already behind the paywall and want to share the benefits, Counter-Currents also offers paywall gift subscriptions. We need just five things from you:
your payment
the recipient's name
the recipient's email address
your name
your email address
To register, just fill out this form and we will walk you through the payment and registration process. There are a number of different payment options.
Enjoyed this article?
Be the first to leave a tip in the jar!