The Worst Week Yet:
December 19-25, 2021
Jim Goad
3,345 words
Librarian has Third-Graders Reenact Holocaust "Because the Jews Ruined Christmas"
Kimberlynn Jurkowski is not the sort of name you'd expect a black woman to have, but this is 2021, and the only rule is that there are no rules anymore.
The 61-year-old librarian at Watkins Elementary School in Washington, DC has been placed on leave after parents complained to administrators that Jurkowski assigned third-grade students to performatively interpret the Holocaust. One student, a Jewish male, was told to play Adolf Hitler and instructed to pretend he was committing suicide at the end of the performance piece. Other students were told to act as if they were digging a mass grave for the rest of the class before pantomiming that they were shooting them all to death. Still others were told to imagine that they were on a train to a concentration camp, and upon arrival, at least one student was told to pretend he was choking to death in a gas chamber.
Unfortunately, the performance was not videotaped for posterity.
One parent told reporters that when the children asked Jurkowski why Hitler did all these things, she responded, "Because the Jews ruined Christmas."
According to another parent, the Jewish student who was told to play Hitler "is not doing well at all."
Jurkowski, who reportedly hauls in around $100K annually as a children's librarian, had made social media posts displaying a fondness for Black Lives Matter and often cited quotes from Yvette Felarca, the racially indeterminate shrew who helmed the California Antifa group By Any Means Necessary (BAMN).
She'd been fired from a job as a school librarian in New Jersey back in 2013 after a jury found her guilty of fraud for billing the school district in excess of $20,000 for tutoring her children months after the tutoring had ceased.
In 2019, she faced animal cruelty charges after leaving out five "dogs in pens with sheets of plywood leaning against a fence to act as shelter," leading one older Rottweiler to be found "dead and frozen solid to the ground."
Watkins Elementary School's principal Scott Berkowitz sent an email condemning Jurkowski's Junior Auschwitz stunt in no uncertain terms: "I want to acknowledge the gravity of this poor instructional decision, as students should never be asked to act out or portray any atrocity, especially genocide, war, or murder."
A statement by DC Public Schools read in part:
Last week, we received a report of a classroom of students receiving a lesson that included portraying different perspectives of the Holocaust. Students should never be tasked with acting out any atrocity, especially genocide and war. Additionally, there were allegations of a staff member using hate speech during the lesson, which is unacceptable and not tolerated at any of our schools.
One parent, who said her child was assigned to pretend they were choking and dying in a gas chamber, told Fox 5 in DC:
My husband picked up our child after school and there was a lot of sobbing and crying and distress. And momentarily, we received an email that the children had reenacted the Holocaust in their library class, including the trains, dying in the gas chamber, playing Hitler and mass graves.
This all strongly suggests that telling children about the Holocaust constitutes child abuse and should be illegal.
Two "Defund the Police" Female Lawmakers Carjacked within 16 Hours of Each Other
There's a sweet sort of sadistic justice when ideologues who are so blinded by the notion that their ideology can do no wrong wind up being severely wronged as a result of their own wrongheaded ideology.
Kimberly Lightford is a black Illinois State Senator, the chairwoman of the Illinois Black Caucus, a supporter of Black Lives Matter, and, playing the odds, probably thinks about and mentions being black at least five dozen times a day. In the midst of the self-righteous psychotic fury of 2020's Summer of Floyd, she proposed slashing Chicago's police budget by $80 million.
Mary Gay Scanlon is a white Democratic Congresswoman representing Pennsylvania's Fifth Congressional District, which covers parts of far southwest Philadelphia and much of adjoining Delaware County, including Clifton Heights, Pennsylvania, where this author spent the first 20 years of his life. Like Kimberly Lightford, Scanlon supported BLM, with each woman sponsoring bills in their respective offices that would slash police funding and mandate that mental-health specialists be sent as first responders in lieu of police officers.
Yet when they were both carjacked within 16 hours of one another last week, both made sure to call the police.
Last Tuesday evening, around 9:45 PM about 12 miles outside of Chicago, as Lightford and her black husband were in their black Mercedes-Benz, three masked individuals pulled up alongside them and jumped out wielding firearms. According to Lightford:
Three guys just hopped out with guns and they demanded that we get out of the car and they put my husband on the ground. They had me over on the other side. I begged them not to shoot us, and I begged them not to shoot my husband and not to shoot me. After we got the guns off of us, my husband told me to run. . . . I thought for sure they were gonna shoot me down. It was a lot of shots being fired. I think they were shooting at my husband and me, and luckily enough, my husband is concealed and carry and he was able to protect us.
In the 1990s, Lightford had worked alongside a young Barack Obama to pass some sort of dubious legislation regarding racial profiling. Although her carjackers were masked, it does not say they were gloved, which leads one to assume that she was able to racially profile them.
With 767 homicides as of this writing, the Windy City has its highest murder rate in a quarter-century. Through last Sunday, Chicago has had 1,782 carjackings — about five per day. That marks a 32% increase over last year at the same time.
As of December 6, the City of Brotherly Love had recorded 521 homicides — an all-time record. New York, with five times Philly's population, had recorded 443 murders. Los Angeles, with twice Philly's population, had notched a comparatively meager 352. The Cradle of Liberty has hosted 793 carjackings — up 101% from 2020 and 267% since 2019.
Despite the numbers, the city's District Attorney, Larry Krasner, insisted in early December that there is no "crisis of lawlessness" in Philadelphia.
Last Wednesday afternoon, roughly 16 hours after Kimberly Lightford was carjacked by three masked-but-not-gloved individuals in suburban Chicago, Mary Gay Scanlon was returning to her car after consulting with associates at FDR Park in Southwest Philadelphia when a car pulled up alongside her and a gun-toting 19-year-old individual named Josiah Brown demanded she turn over her keys. According to Scanlon:
I was afraid someone would do something more stupid than just stealing a car. The fact that it happened in FDR Park, a place where so many find refuge from the hustle and bustle of urban life, is particularly upsetting. This type of crime can happen anywhere and to anyone. Yesterday it happened to me, and no one should have to experience this kind of lawlessness.
Scanlon was not injured in the incident. Despite the fact that President Joe Biden made no attempt to console the families of the six dead and dozens injured in Waukesha, Wisconsin late in November after a black radical mowed them over during a Christmas parade, he apparently called Scanlon to console her. Scanlon says:
I was quite touched that the President reached out to me. It was mostly a personal call, but we talked a little bit about my frustration with not getting the NRA and right to do common-sense gun control measures.
Scanlon's car was found about five hours after the carjacking at a Delaware mall. Josiah Brown has already confessed to the crime and may serve life in prison. The other suspects, three males and a girl, range in age from 13 to 16. I will not even bother to fact-check my suspicion that none of them is an NRA member.
Accused Black Serial Killer Dresses Well, has Clean Record, is Real-Estate Agent, & Murders the Homeless
In last week's installment, I shared the encouraging news that Virginia's suspected "Shopping Cart Killer" was helping to refurbish harmful stereotypes that black serial killers are all hardened racist criminals. On Thursday, Miami police arrested 25-year-old Willy Suarez Maceo, a stylish, well-groomed black real estate agent and budding venture capitalist. They have accused him of the "ruthless" shooting deaths of two homeless men and the attempted murder of another who remains in critical condition.
The most recent incidents — with one fatality and one survivor — both took place on December 21, within a couple hours of one another. The same gun caliber was used in both shootings, and surveillance video shows a black car pulling up to one of the victims and a man who resembles Maceo firing at the victim at point-blank range.
Maceo is also the prime suspect in the shooting of a Miami homeless man who was "horrifically murdered" on October 16.
Although Maceo is only being charged with two murders so far, Interim Police Chief Manuel Morales held a press conference last week to declare that the Cuban-born Maceo is a "suspected serial killer." (The FBI's definition of "serial killer" requires at least three victims in three separate incidents.)
Not only does Maceo have no prior criminal history, his record is so spotless that he was granted a concealed-carry permit. There is no evidence of a racial motivation in any of his shootings so far. Unlike your typical lowlife black hooker-slashing serial killer, he also seems like a motivated young man interested in bettering himself and achieving financial success. He is a licensed realtor for Century 21, whose profile claims it's his "passion to assist individuals and their families in reaching their goals." His Instagram page states that his primary interests are "Real Estate, Stock Market & Cryptocurrency and Equity & Asset Management."
And apparently, he took it upon himself to purge Miami's streets of undesirables. If the allegations against him are true, what we had here was a budding black-skinned hybrid of Travis Bickle and Patrick Bateman. But this appears to be yet another tragic case of a young man's ambition getting the better of him.
Convicted Killer Wins Democratic Nomination for East Harlem State Assembly Seat
Just when Willy Maceo may be improving black serial killers' public image, along comes Eddie Gibbs to unduly tarnish public perceptions of black politicians. Sure, they may have already suffered negative PR due to multiple scandals that would lead a reasonable person to suspect that they are sexually predatory and financially corrupt, but to my knowledge, there has yet to be an elected black American public official who is also a convicted killer.
Although he is black, 54-year-old Eddie Gibbs was born and raised by a single mother in East Harlem, aka Spanish Harlem, which has been demographically and politically controlled by Puerto Ricans since the 1930s. In 1988, Gibbs pleaded guilty to manslaughter in the shooting death of another black man in the housing projects where Gibbs grew up. He claimed self-defense, since the man stabbed him in the leg first and was paroled after five-and-a-half years in prison. He had been previously convicted of selling crack and domestic violence, but not at the same time.
In 2010, during his first attempt to be New York's first killer politician, Gibbs told the New York Daily News, "What defines a person is not how he falls, but how he gets up."
Last week he bested three Democratic candidates with Hispanic surnames to become the party's nominee for the State Assembly for the 68th District, which is so heavily Democratic that he is virtually certain to be elected on January 18.
On his Facebook page, Gibbs thanked the voters who helped him to beat those three dirty competing Puerto Ricans:
As a matter of public record, it is no secret that I was previously incarcerated. As a result of the remorse I showed and the mitigating circumstances, I was given a lenient sentence by the court. Until this day I am very apologetic and disappointed by my actions and do not make any excuses for them. . . . My name on the ballot serves as the outcome of a fair criminal justice system and a commitment to redemption.
There is a rose in Spanish Harlem, and its name is Eddie Gibbs.
14-Year-Old Boy Confesses to Stabbing "Kind" and "Quirky" 84-Year-Old Woman 43 Times
In Grant Village Apartments in Syracuse, New York on January 21 of this year, 14-year-old Jahkim Robinson and several accomplices knocked on the front door of 84-year-old Eva Fuld, a white woman who lived two doors from Robinson.
When she opened the door, the thugs muscled their way inside and began beating her. Prosecutors charged Robinson with "stabbing or cutting the victim 43 separate times, causing injuries to her torso and extremities, resulting in her death. . . . The defendant and his alleged accomplices then reportedly stole a number of Fuld's belongings, including her car keys, vehicle, wallet, credit cards, and insurance cards."
Fuld's body was not found until four days after her murder.
Last Monday, Robinson, now 15, pleaded guilty to felony murder in Fuld's death.
Since Robinson was only 14 at the time of the murder, he faces anywhere from five years to life in prison. Because he has been incarcerated since January, he may be released at age 19.
Fuld was a retired Spanish and French teacher in the Syracuse school district. Friends described her as "kind" and "quirky." A former student said she was a "Very shy, timid lady who wouldn't hurt a fly." Another one wrote, "I remember thinking of her as a little bird."
There are no available pictures of Jahkim Robinson, but c'mon — his name is Jahkim Robinson.
18-Year-Old Girl Recants Rape Allegations She Made Against Her Father at Age Five
Many Dissident-Rightists seem well aware that many rape allegations lodged by adult women are fraudulent, but it's curious that they often resemble "rape culture" Leftists in their bloodthirsty zeal to take any accusation of pedophilia at face value.
I mention this because while incarcerated, I worked in the kitchen with a man named John whom, at first sight due to his beaten-down mien, I immediately categorized as a child molester. Then one day he came into work and told me that after nine years, he was going home. He said that the sister of his ex-wife went to the authorities and revealed that his bitter ex had fabricated the molestation stories simply because she hated him for divorcing her.
A recent story from the town of Ottawa, Ohio reminds me of John's sad tale.
Robert Tebelman was convicted in 2009 of raping his daughter, Gwen Blevins, who would have been four years old in 2008 at the time the incident occurred. He was sentenced to life in prison with no chance of parole.
Last week, Blevins — now 18 — appeared in court to testify that she had been coached by family members to falsely accuse her father and that she's been mentally tortured about it for the past 13 years, ever since testifying against him when she was five:
This has been very, very hard. I started to contemplate suicide . . . a lot. . . . I believed I didn't deserve to live anymore. I still feel guilty every single day. I am still in a dark place. . . . He was my dad. He treated me like a princess. I'd give him a hug right now if I could.
No one in their right mind would deny that women often use the legal system to exact brutal revenge against men. Women also often lie in divorce proceedings and custody battles. This in turn implies that there are women out there so utterly dishonorable that they would lie about men molesting their children.
Muslim Leaders in India Make "Umpteen" Calls for Hindu Genocide
Islam has been an expansionist and violent religion since its inception. According to some estimates, Muslim invaders have killed 100 million Hindus over the centuries. Whether or not that's accurate, it's fair to say that Muslims have killed "umpteen" Hindus over the years.
Although Hinduism appears to be so slyly multifaceted and rudderless that it will accept other religions, Islam is, by definition, intolerant of other creeds. This is the main reason that, as it declared independence from the British Empire, India shunted Muslims off to the newly-created nation of Pakistan in 1947. Then, since Muslims can't even get along with one another, Bangladesh declared its independence from Pakistan in 1971.
Still, there remain nearly 200 million Mohammedans within India, and since they're such a feisty and cantankerous lot, they have chafed at the nationalist tone of Indian politics since Narendra Modi became Prime Minister in 2014. According to an OpEd at OpIndia: "In the past, there have been umpteen such instances where mainstream Islamic leaders and clerics, including politicians in India, have openly called for the genocide of Hindus."
For your sake and mine, I'm going to bypass the unpronounceable names and hopelessly complicated Islamic credentials of the hate-speakers in question and cut right to the quick of what is some of the fieriest hate speech I've heard in years:
 If Muslims hit the streets, they will wreak havoc.
We cannot tolerate such impertinence for our beloved Prophet Muhammad. This hateful insect should be awarded the most severe punishment by slitting his tongue and neck.
Quran says where you find Kafir, kill them.
We are Allah wale, what we say it happens, there will be bloodbath Inshallah.
Recently I have got the news that mosques are being set on fire, mosques are being burnt for the last two days. I think something is going to happen within a month. May Allah accept our prayers. May Allah send such a terrible virus to India that one hundred million to two hundred million to five hundred million people die in India. Am I saying something wrong? It is absolutely blissful.
Holy Modi, now that's some hate speech! Either there's no such thing as a disinterested Muslim, or the fanatics are so full-blown that they drown out the respectable and boring ones.
"New" Synthetic Opioid Hits The Streets — 10-20 Times Stronger than Fentanyl
Did we ever get the stats regarding how many unarmed black men were killed by police last year? Was it ten? Two dozen? Dare we say 30?
Seems like small potatoes compared to the estimated 100,000 Americans who died from drug overdoses last year, anywhere from 60-75% of which were felled by synthetic opioids such as fentanyl. To put it in perspective, more Americans were killed by synthetic opioids last year than the total number of American soldiers who died in the Vietnam War. That means at the very least, 17 times as many Americans died from synthetic opioids last year alone than the total number of black Americans who were lynched from 1882 to 1968.
Americans are always rioting about the wrong things.
Nitazines (pronounced "NIGHT-a-zeens") refer to a class of synthetic opioids that were developed as a pain medication 60 years ago but were never approved for clinical use in the United States. Some estimate that they are 10-20 times more potent than fentanyl, which is 50 times more potent than heroin.
In other words, nitazenes are 1,000 times more potent than heroin. One could assume that they are at least 10 times deadlier than fentanyl, which is already being slipped into more "traditional" drugs such as cocaine and crystal meth to increase dealers' profit margins.
Over the past couple years, technicians have begun detecting trace elements of nitazines on used syringes found in states such as Ohio, Indiana, Texas, New York, and New Jersey.
With social dissolution and anomie causing more and more people to seek solace in drugs, what are the chances that in a few years, nitazines will lead to a yearly overdose death toll equivalent to the 700,000 or so soldiers left dead in the Civil War?
Will there come a day when Americans finally realize they're being subjected to a large-scale pacification program? Will the Sackler family become more hated than Derek Chauvin?
It may be silly to hope, but it's better than overdosing.
*  *  *
Counter-Currents has extended special privileges to those who donate $120 or more per year.
First, donor comments will appear immediately instead of waiting in a moderation queue. (People who abuse this privilege will lose it.)
Second, donors will have immediate access to all Counter-Currents posts. Non-donors will find that one post a day, five posts a week will be behind a "paywall" and will be available to the general public after 30 days.
To get full access to all content behind the paywall, sign up here:
Paywall Gift Subscriptions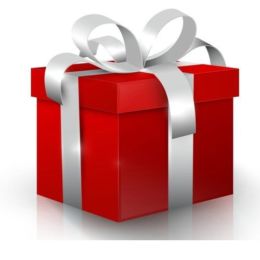 If you are already behind the paywall and want to share the benefits, Counter-Currents also offers paywall gift subscriptions. We need just five things from you:
your payment
the recipient's name
the recipient's email address
your name
your email address
To register, just fill out this form and we will walk you through the payment and registration process. There are a number of different payment options.
Enjoyed this article?
Be the first to leave a tip in the jar!