Remembering Oswald Spengler
(May 29, 1880–May 8, 1936)
Greg Johnson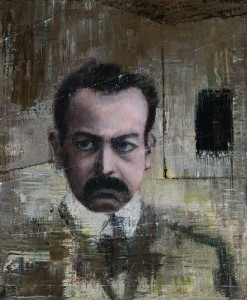 580 words
Oswald Spengler was born on this day in 1880. For his contributions to the philosophy of history and culture, Spengler is one of the most important philosophical influences on the North American New Right, largely by way of his disciple Francis Parker Yockey. Spengler is often wrong, but even when he errs, he does so magnificently.
Spengler's magnum opus is The Decline of the West, 2 vols. (1918 and 1922). He also wrote three shorter books: Prussianism and Socialism (1919), Man and Technics (1931), and The Hour of Decision (1934).
There is little worthwhile secondary literature on Spengler in English, and much of it appears on this site. I also recommend John Farrenkopf's Prophet of Decline: Spengler on World History and Politics.
Spengler is one of the most often-tagged figures at Counter-Currents.
Here are the main works we have published by and about Spengler:
By Spengler:
On Spengler:
Articles Making Substantial Mention of Spengler:
Enjoyed this article?
Be the first to leave a tip in the jar!