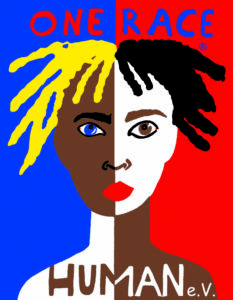 3.653 palabras
English original here
La Nación no es el idioma
Que la lengua es un criterio secundario carente de importancia lo demuestra el simple hecho de que aprender y dominar una nueva lengua no nos convierte en personas diferentes. De hecho, casi todos los idiomas tienen palabras para los mismos conceptos, salvo por un porcentaje residual de excepciones, las cuales, de todos modos, se eluden fácilmente recurriendo a la toma de préstamos lingüísticos. Por lo tanto, es absurdo basar un nacionalismo en criterios idiomáticos. No son las lenguas las que definen las fronteras de las Naciones humanas.
Por otra parte, en cuanto a las implicaciones prácticas de semejante idea, es necesario mencionar que hay en torno a 7.000 lenguas en todo el mundo. Un mundo en el que el idioma fuese el elemento definidor para que una población se constituyese en Estado, significaría que tendrían que crearse unos 6.800 nuevos países, pues actualmente apenas superan los dos centenares.
Además, la consecuencia geopolítica inmediata sería que habría unas pocas superpotencias que quedarían intactas o incluso aumentadas en tamaño (el caso del inglés y otras lenguas de pasado imperial), mientras que la mayoría del resto del mundo quedaría fragmentado en infinitas taifas, de tan escasa envergadura y tan fácilmente controlables al antojo de las primeras, que su soberanía no sería más que una ficción.
Otra implicación de la absurda idea de que los idiomas determinan las Naciones sería que, a cualquier invasor que quisiera venir a nuestra tierra, le bastaría con aprender nuestra lengua y reclamar la ciudadanía por ello, cosa que este destructivo sistema que padecemos estaría encantado de hacer.
La Nación no es la religión
A la hora de la verdad, la religión no supone ninguna diferencia fundamental en el modo de vida de los seres humanos. Ciertamente, lo hace más que los idiomas, pues es algo más directamente relacionado con los valores. Sin embargo, su importancia empalidece si se la compara con otros factores como la Raza. Los Negros cristianos siempre van a asesinar y a robar más que los Blancos ateos, por mucho que el quinto y el séptimo mandamiento lo prohíban.
Es más, incluso entre la misma raza, los ateos no cometen delitos en mayor número que los creyentes. Esto no tiene nada de sorprendente, pues la gente ya sabía que robar y matar estaba mal antes de que viniese ningún profeta iluminado a decírnoslo. La gente sólo cumple los preceptos religiosos que le resultan irrelevantes o que, de todas formas, ya estaba predispuesta a cumplir. De hecho, entre creyentes y ateos, no parece haber ninguna diferencia significativa ni tan siquiera en cuanto a cosas que sólo son vistas como pecaminosas por los primeros, como el divorcio. Es decir, el papel que la religión juega en mejorar/empeorar[1] o afectar al comportamiento de la gente es insignificante, si no inexistente. Algunos estudios estiman que su efecto es incluso contraproducente, probablemente a causa del sesgo psicológico que Jean Decety llama "licencia moral" y que consiste en que quienes cumplen con ciertas obligaciones religiosas, como rezar o ir a misa, relajan su comportamiento moral con la convicción de que, en el libro de contabilidad divina, ya parten con un saldo a favor que les permite tomarse ciertas licencias.
No sólo la mayoría de la gente no se toma la religión suficientemente en serio como para que suponga una diferencia en sus vidas, sino que, incluso en siglos en que la religión era considerada como algo mucho más importante que ahora, las "sagradas escrituras" siempre han sido interpretadas a voluntad, para que coincidieran con los intereses y las opiniones previas del lector, y siempre han sido aplicadas en conformidad al Zeitgeist y la visión de la época. La actual es sólo un ejemplo más.
Por descontado, todo el mundo dirá siempre que su interpretación es la correcta, pero los mismos textos religiosos que sirvieron a unos para justificar la separación de las razas, la esclavitud, la lapidación de sodomitas o cualquier otra cuestión sociológica, también sirvieron a sus detractores para justificar todo lo contrario. Igual que las religiones no moldean el pensamiento de las personas, las religiones tampoco moldean el pensamiento de los pueblos, sino que son los pueblos los que inventan religiones conforme a su mentalidad propia y costumbres; y en los casos en que la religión de una raza es exportada a otra lo que ocurre es que la raza neófita acabará transformando dicha religión hasta hacerla acorde a su mentalidad, sin importar que los textos sagrados sean los mismos para todos.
Las implicaciones políticas que tendría dividir el mundo en naciones religiosas serían, en el orden interno, la categorización como ciudadanos de segunda de todos aquéllos que fueran agnósticos o menos religiosos de lo exigido, y seguramente su persecución, mientras que, en el ámbito internacional, esto significaría la creación de extensos Estados, constantemente embarcados en guerras de conquista, pues muchos de ellos serían inherentemente imperialistas y expansionistas por estar basados, en muchos casos, en religiones proselitistas que pretenden la conversión del orbe entero (como el cristianismo y el islam) o en religiones supremacistas (como el judaísmo, que prescribe que los Judíos deben dominar a las demás Naciones del mundo, así como apoderarse de sus riquezas, en calidad de "Pueblo Elegido"). Los conflictos bélicos no serían sólo entre Estados, sino que se sucederían también guerras civiles como reflejo de los cismas que aparecen recurrentemente en la Historia dentro de cada religión. Numerosos millones de Europeos se exterminaron entre sí a causa de las contradicciones de "la Palabra de Dios". Un caso paradigmático es la Guerra de los Treinta Años, en la cual no sólo se hicieron la guerra diversos países del continente, sino que el propio pueblo alemán se masacró entre sí por millones a causa de las luchas entre diferentes sectas cristianas. Aunque la religión no determina los valores de la gente, sí ha sido efectiva para hacer que hermanos luchen entre sí, pues en ocasiones, los cismas no son más que un pretexto o producto de intrigas o intereses políticos, como en el caso de la Reforma anglicana de Enrique VIII. Otro ejemplo, pero a la inversa, sería el contra-cisma del "cristianismo positivo" que Adolf Hitler tenía en mente en sus primeros años, por el cual se crearía una Iglesia nacional alemana independiente, purgada de los elementos más Judaicos del cristianismo, y se fusionarían en un solo cuerpo las sectas protestantes y católicas, si bien este proyecto se vio gradualmente abandonado en favor de un retorno a concepciones religiosas más autóctonas.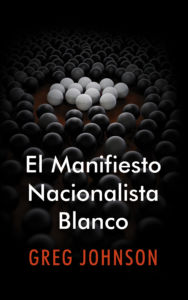 Por último, también es posible cambiar de religión en cualquier momento. Dado que la religión no determina la idiosincrasia de la gente, invasores alógenos de mentalidad y comportamiento incompatible podrían inmigrar legalmente a nuestro país, con el pretexto de haberse convertido a la "religión nacional". Indudablemente, no es un buen criterio para decidir otorgar una nacionalidad o considerar a otras gentes como compatriotas.
El problema de cualquier forma de nacionalismo que pretenda basarse en los valores de los individuos es que, además de excluyente para los propios ciudadanos que no sigan la norma y favorecedor de invasiones desde fuera, ignora además el hecho de que los individuos, como ya se ha dicho, no son entes aislados, sino que pertenecen a grupos biológicos con un determinado promedio. Esto quiere decir que los descendientes de las generaciones inmediatamente posteriores están sujetos a un fenómeno llamado "regresión a la media": aun cuando un alógeno se comportase como un compatriota en todo, la fuerza de la sangre o, expresado en términos más científicos, la regresión a la media racial haría que su prole se pareciera más al individuo promedio de su raza que a este antecesor suyo en concreto.
La Nación no es el Estado
Como dice Joaquim Bochaca, "los Estados-Nación actuales se han hecho a cañonazos y a braguetazos", es decir, mediante guerras y enlaces dinásticos. El hecho de que hayamos heredado de la Historia unas fronteras geográficas debido a razones tan poco pertinentes como con quién elige casarse un monarca, o cuántos de sus hijos heredan y se reparten el reino, tampoco parece precisamente un criterio muy razonable para definir cuál es nuestra Nación. Y precisamente ésta era la principal diferencia entre el inicial fascismo mussoliniano y el Nacional Socialismo. El primero creía que el Estado precedía y determinaba la Nación, mientras que el segundo, por el contrario, sostenía una visión racial-völkisch del sujeto nacional, es decir, que la Nación es genética y el Estado es el que debe adaptar sus fronteras geográficas a las fronteras biológicas, no al revés. Tanto el fascismo como el Nacional Socialismo buscaban la unidad nacional: religiosa, geográfica, lingüística, etc. Sin embargo, mientras uno quería alcanzarla mediante la homogeneización de lo que quiera que fuera la biomasa que habitase el Estado (a través de mestizaje y asimilación ―"faccetta nera, sarai romana"―, pretendiendo así repetir el mismo error que llevó a la caída del Imperio Romano), el otro buscaba adaptar las preexistentes fronteras arbitrarias del Estado a las del propio pueblo alemán, uniendo los territorios donde estaba presente (anexión de Austria) y fomentando la inmigración de Volksdeutsche desde terceros países, al mismo tiempo que favorecía la emigración de los elementos alógenos ―como los Judíos― hacia otros continentes.
Dado que el estatalismo (la creencia de que el Estado determina la Nación) es el criterio predominante actualmente en el mundo, éste implica mantener el statu quo. Quien posea o consiga un pasaporte de nuestro país es considerado un legítimo ciudadano del mismo.
A priori, la fórmula del nacionalismo de Estado (nacionalismo cívico, de pasaporte, estatalismo o como quiera llamársele) podría no parecer excesivamente mala, ya que, si bien no afecta a los alógenos que pudiera haber ya dentro de las fronteras, por lo menos limitaría supuestamente la infiltración de alóctonos de todo pelaje provenientes de otros Estados; y durante algún tiempo fue así, en tanto que, consecuentemente, se consideraba "extranjero" a cualquiera que no perteneciese al mismo Estado que uno y que, por tanto, no tenía pasaporte. El problema principal viene cuando nuestros gobiernos caen en manos autocidas, que no sólo han decidido regalar pasaportes a todo el Tercer Mundo, sino que ya han permitido la entrada de tantos millones de alógenos que, por el simple diferencial en nuestras tasas de natalidad, estamos condenados a convertirnos en minoría en nuestros países a menos que empecemos a expulsarlos. Estas élites cipayas, que aspiran a ser elegidas electocráticamente con el apoyo de los medios de comunicación que controla cierta tribu extranjera enemiga, han llegado a considerar que hay muchas formas de conseguir esa pertenencia al Estado, como por ejemplo, mediante el quebrantamiento de la ley de extranjería: cruzando la frontera, permaneciendo ilegalmente en el territorio del Estado y logrando que, al cabo de un tiempo, el gobierno premie su actuación con un papelito de colores conforme a que han sido "nacionalizados" por "arraigo", o que tienen permiso para seguir residiendo indefinidamente dentro de sus fronteras y disfrutando tantos derechos como cualquier ciudadano. Sin embargo, dado que otorgar pasaportes a masas de invasores no cambia el carácter del "inmigrante" ni de su prole, es un criterio tan estúpido como cualquier otro de los mencionados (o aún más, de hecho, pues ni siquiera se basa en una semejanza previa de ningún tipo con respecto a la población del lugar).
Por otra parte, cuando decimos que esto implica "mantener el statu quo", esto no significa mantener las fronteras actuales, sino mantener la actual tendencia centrípeta globalista que busca la unificación de los países de cada continente como paso previo a la creación de una "Nación Mundial".
Como es lógico, los caracteres de dos grupos humanos altamente diferenciados no quedan hermanados mágicamente por el mero hecho de cohabitar dentro de las arbitrarias fronteras del mismo Estado. Antes al contrario, la coexistencia en el mismo hogar nacional y bajo la misma administración acostumbra a sacar a la superficie y exacerbar las diferencias, provocando el enfrentamiento entre ellos, de la misma forma que la convivencia en una misma casa puede acabar incluso con la buena relación de una pareja de individuos que, no sólo parecían predispuestos a respetarse y entenderse, sino que estaban enamorados el uno del otro y ansiosos por compartir una vida en común.
A mayor diferencia, mayor división; y es un atentado contra el sentido común afirmar que tal cosa fortalece a sociedad alguna. En todo el mundo, la mayoría de las guerras civiles (las que tienen entre sí los habitantes de un mismo Estado) surgen precisamente por motivos raciales o étnicos, y acostumbran a ser las más despiadadas de todas. Razón por la cual, por cierto, el absurdo pretexto pseudo-pacifista de los globalistas que apoyan una Nación Mundial como remedio a las guerras es absolutamente falaz. ¿A qué clase de lunático se le ocurriría pensar que meter a dos personas muy diferentes en una misma casa sea el remedio para que se vuelvan más amistosas y no se odien entre sí? Formar parte de un mismo Estado no evita conflictos, sino que los suscita. E incluso cuando el régimen esté absolutamente determinado a impedirlo, aunque el conflicto no llegase a tomar la forma de un frente bélico, esto no sería óbice para que la guerra civil tomase otras formas (como ocurre en Palestina/Israel). Es más, su inherente malestar social puede acabar afectando a los ciudadanos más aún de lo que lo haría una guerra convencional. Este tipo de conflicto interracial puede trasladarse a cada vecindario, en forma de crimen y delincuencia, ausencia de social trust, desórdenes sociales, inestabilidad política, caos, terrorismo, asesinatos políticos, etc.
El bienestar y la paz interna de un Estado depende principalmente de la unidad identitaria existente en ese Estado y de la calidad poblacional de esa identidad. Sobre lo segundo, nada se puede hacer a corto plazo; pero sí podemos hacer mucho respecto a lo primero.
La Nación no es cualquier comunidad que lo decida por autodeterminación
La autodeterminación es forzosamente una aspiración fundamental para que un nacionalismo pueda tomar cuerpo. Aun así, debemos ser conscientes de que, en última instancia, la autodeterminación como tal es un concepto ilógico que se basa en la premisa de que se es lo que se quiere, en vez de lo que se es. Y eso, obviamente, es un sinsentido. Como ya se ha indicado, la Identidad es precisamente aquello que no se puede cambiar, y menos aún, decidir. A pesar de que el marxismo cultural y su propaganda transformista "transgénero" intenten hacernos creer que falsificar quirúrgicamente unos genitales significa "cambiar de sexo", la verdad es que uno no decide ser Blanco o Negro, uno no decide ser humano o perro, uno no decide ser mamífero o reptil, con todas las derivaciones que ello tiene. Uno no se hace más inteligente ni le crece el cerebro sólo por quererlo o sentirse de esa manera. Uno no elige sus cualidades. Uno no se convierte en otra cosa diferente por obra y gracia de tomar una decisión y decir "fiat". Uno no se convierte en Superman por creerlo y lanzarse al vacío.[2]
Somos lo que somos, independientemente de lo que queramos o creamos ser. Por ese mismo motivo, la Identidad no se determina por el voto. Es posible hablar de autogobierno e independencia, sin importar cuáles sean las motivaciones que lleven a un grupo a querer obtenerlo, pero no se puede hablar propiamente de "autodeterminación" como tal.
La autodeterminación se fundamenta sobre el sentimiento de pertenencia, el cual, no sólo puede estar desligado de la realidad, sino que es en gran medida manipulable por quienes detentan el control de los medios de comunicación, hasta el punto de que es posible intoxicar mediáticamente a un pueblo y enfermarlo hasta hacer que se odie a sí mismo o pierda toda noción respecto a quiénes somos nosotros y quiénes son los otros.
Cuando una tribu controla los medios de comunicación que consume otra, es fácil para la primera convencer a la segunda de que actúe contra sus propios intereses y hasta de que ni siquiera existe como sujeto diferenciado. En efecto, que las razas no existen es la versión moderna del traje invisible del emperador y el principal dogma en el mundo Blanco. No existen… a excepción de la del exterminador, el cual sí puede tener en Israel un Estado Racial para sí mismo y unas leyes de ciudadanía basadas únicamente en la Raza, pero sus medios ni siquiera mencionarán el tema.
La raza Blanca, por puro efecto de la propaganda sistémica, es la única que carece de un fuerte sentimiento racial en la actualidad y la única que no es mayoritariamente consciente de que el grupo racial es el principal factor definitorio de las personas.[3]
Por supuesto, si la raza Blanca fuera liberada del yugo mediático y demás industrias del lavado de cerebro anti-Blanco, por sí sola volvería al cauce de la normalidad y del sentimiento racial, al igual que el que tienen las demás razas, y como el que ella misma tuvo en el pasado, incluso si siempre fue menor en comparación.
El argumento más sólido que podría aducirse en favor del criterio de la "autodeterminación", "autopercepción" o sentimiento de pertenencia es que, si no es mediante la voluntad de un sujeto colectivo, es imposible llegar a constituirse en Estado, ergo, es el único nacionalismo posible. Sin sentimiento de pertenencia, no puede haber causa nacionalista, y cualquier otro tipo de nacionalismo estaría abocado para siempre al fracaso y a la marginalidad. Sin embargo, esto no es un argumento relativo a la identificación del sujeto nacional, sino que sólo es relevante en lo que afecta a la planificación y estrategia para conseguir su implementación práctica. O, dicho de otra forma, tan sólo nos indica que debemos conseguir instilar esa conciencia nacional en el sujeto colectivo que sabemos que conforma realmente una Nación.
En lo que respecta a la geopolítica, por lo general, los Estados no están por la labor de perder una parte de su territorio ―aunque se proclamen demócratas― en provecho del principio de la autodeterminación. Por otro lado, las implicaciones prácticas de un nacionalismo realmente basado en este criterio serían de dos tipos, en tanto que puede concebirse como concepto individual (un alógeno dice autodeterminarse como compatriota nuestro) o colectivo (por parte de los habitantes de una sociedad ya establecida y concebida como bloque entero, independientemente de quién radique ya en su interior).
Dejando de lado el papel de los medios, de todos modos, como ocurre en todo nacionalismo basado en presuntos valores, nunca es posible saber si dicho sentimiento de pertenencia es genuino o si está simplemente motivado por factores económicos, de conveniencia, etc. Y, en cualquier caso, aunque fuera sincero, no cambiaría nada, porque la Identidad es algo ajeno a cualquier urna colectiva o cualquier creencia individual. Casi nadie se considera necio, y sin embargo es una verdad auto-evidente que la mitad de la población es intelectualmente inferior a la media. Hay graciosos resultados de encuestas en los que casi toda la gente dice ser mejor conductor que su vecino o un individuo tomado al azar. La autopercepción es irrelevante. Puedes considerarte un gato, un unicornio o un globo de helio. Sigues siendo lo que eres.
Lo importante es comprender que, dado que el sentimiento de pertenencia nacional es manipulable, esto quiere decir que se puede construir partiendo de cero, incluso aunque aún no exista en la actualidad. Por ejemplo, diversos nacionalismos que se han hecho mundialmente famosos y que han dado mucho que hablar, como el vasco, ni siquiera existieron como fuerza social mínimamente significativa hasta bien entrado el siglo XX. En el caso de la Raza, siempre ha existido y permanece en estado latente en nuestros mismos genes, sólo hace falta despertarlo.[4]
Así pues, no debemos proceder al revés, mirando al sentimiento de pertenencia actual y, en base a él, "decidiendo" el sujeto nacional. Nuestra tarea es, primero, identificar correctamente nuestro sujeto nacional y, luego, crear conscientemente las condiciones que hagan que ese sujeto tome conciencia de sí mismo y se cree un sentimiento de pertenencia en torno a él.
La Nación no es la clase social, el sexo, etc.
La clase social tampoco es algo fijo, y menos en nuestros días. Es posible cambiar de clase social. De hecho, ocurre con más frecuencia de la que nos damos cuenta. Y el dinero no cambia a las personas, tan sólo muestra aquello que, de otra manera, permanecería como algo latente, de la misma manera que un político muestra más su personalidad propia cuanto más absoluto es su poder para implementar las medidas que desee.
El único motivo por el que incluyo la clase social en este listado es por la famosa afirmación de Karl Marx acerca de que la patria es un invento de la burguesía y que, de existir, la patria del obrero sería su clase social. Lógicamente, no pasaba de ser una afirmación expresada en un lenguaje efectista a la que nunca pretendió darle un significado político real. Es obvio que la clase no podrá ser nunca una nación porque, desde el momento histórico en que tuvo lugar la división social del trabajo, es imposible la existencia de una sociedad en la que no coexistan diferentes clases, dado el esfuerzo y/o talento que requieren ciertas profesiones y que es propio de poca gente. Una nación compuesta por una sola clase social es tan inviable como una nación de un solo sexo, cosa que también podríamos incluir en el listado ―y que seguramente lleguen a defender algunas de las hembristas y MGTOW más tarados―, pero es algo que difícilmente requeriría mayor abundamiento.
* * *
Like all journals of dissident ideas, Counter-Currents depends on the support of readers like you. Help us compete with the censors of the Left and the violent accelerationists of the Right with a donation today. (The easiest way to help is with an e-check donation. All you need is your checkbook.)
For other ways to donate, click here.
Notas
[1] Entendiendo por tal lo que quiera que cada religión califique de ese modo.
[2] Y si alguien está dispuesto a discutir esta tesis, ¡por favor, que haga la prueba!
[3] https://www.pewresearch.org/fact-tank/2020/02/05/most-black-adults-say-race-is-central-to-their-identity-and-feel-connected-to-a-broader-black-community/
[4] El sentimiento de pertenencia racial está tan naturalmente instilado en nuestros genes que a la edad de tres meses muchos bebés empiezan a preferir las caras de personas de su propia raza a las de otra raza distinta. https://www.breitbart.com/europe/2022/05/22/london-council-claimed-three-month-old-babies-are-racially-biased-report/
Enjoyed this article?
Be the first to leave a tip in the jar!