1,472 words
Jef Costello's Heidegger in Chicago: A Comedy of Errors is a philosopher's novel. Luckily, being (no pun intended) a scholar on Heidegger is by no means a prerequisite but, by the same token, you certainly would never find this book in the young adult section of a Dissident Right bookstore. A truthful description of the story is most accurately summarized on the book's back cover: "What would have happened if the notoriously obscure German philosopher Martin Heidegger had visited America . . . he would have been misunderstood."
The narrative follows Heidegger on a lecture tour through various cities in post-war America: Los Angeles, Las Vegas, San Francisco, New York, and Chicago. As his journey progresses, he encounters an increasingly bizarre cadre of enthusiasts as well as detractors of his work. The situations that the German thinker finds himself in are absurdist in nature, hysterical, and oddly accurate in their portrayal of modern American zealotry in all its forms.
Before the story can be fully analyzed, it's worth noting that Costello includes some excellent drawings at the beginning of each chapter. They're the kind that used to accompany literary non-fiction from a bygone era; quick, cartoonish, linear sketches that provide a visual feel to the type of literature being consumed. They reminded me of Tom Wolfe's drawings in The Pump House Gang or Jean Guerin's sketches in Blaise Cendrars' Hollywood: Mecca of the Movies — the 1930s cultural version of Alexis de Tocqueville's Democracy in America.
Some of Heidegger's encounters are with real people, such as Michael Jackson and a recently-paroled Charles Manson, while other interactions are with fictional characters loosely based on prominent individuals in thought, politics, and so forth. As mentioned above, some love his work while others detest it. Regardless, true to the story's title, it's all vey comedic. Heidegger's encounter with the King of Pop actually occurs under duress, as he's abducted by a black couple who attempt to pass him off as their small child, Cliotus, in an attempt to extort Jackson; the singer obviously has other plans for the visit of a small boy to his Neverland Ranch. Costello hysterically describes Jackson as "look(ing) like the face of an extraterrestrial, masquerading as how he thought a typical human might appear." As the episode unfolds, Jackson keeps screwing up the young black boy's (Heidegger) name; he manages to go from Cliotus to Colitis to Clitoris in an afternoon.
I personally enjoyed the various characters who supported, instead of hating, Heidegger's work the most. Though I'm not sure if Costello intended for this to be so, he winds up hitting the nail on the head in regard to the current Dissident Right "scene" — a term used in the broadest sense — and its various leaders and followers. This is perfectly illustrated by the first character in the book, Chinchilla Heatherton, an aging Hollywood actress who refuses to let go of her glory days. In lieu of a family, steady work, or a hobby, Chinchilla fills the void of her life not with work, but the idea of Martin Heidegger. She accidentally happens on his writing, becomes mystified by its confusing nature, and grafts onto it as an excuse to preoccupy herself. She "had not understood a word " of Heidegger's Los Angeles lecture, but is undaunted by this. She admits to trying "Satanism, Objectivism, EST, Scientology, the Kabbalah, and lesbianism — in that order," clearly indicating that Heidegger's work is merely the next chic thing for her to engross herself in.[1] After Heidegger's capture and captivity in Neverland Ranch, Chinchilla rescues him with the "Special Operations unit of the Academy of Motion Picture Arts and Sciences," a paramilitary unit, not too unlike the Pinkertons of the railroad ago, dressed as clowns to blend in with Jackson's staff.
There are several other examples of the worship of both people and ideas throughout the story, and it made me think of current, real-life examples of this situation. Whether it's David Lynch, David Bowie, Elon Musk, Kanye West, name-your-pseudo-edgy-politician, or an outsider artist, media pundit, or any other name big enough to wander across your cultural landscape, I've noticed widely disparate groups of people all attempting to claim certain individuals as their own. For example, the "I fucking love science" people were for a long time quite supportive of Elon Musk, and I'm sure many still are, but his fan base seems to have shifted to the entrepreneur, stock-bro type in recent years. After announcing his intention of buying Twitter, various Right-wing types immediately began to claim him as well, exclusively based on his occasional anti-woke ideology signaling. None of the above-mentioned individuals or types are necessarily wrong or lack talent, but their work undergoing attempts at categorization or being claimed by other individuals or groups is an unavoidable aspect of original thought getting laundered through mainstream culture. The work of Heidegger or some other intellectual equivalent can never be understood by the masses as they intended it, so it must be watered down and made into something that can be worn on a t-shirt. How many teenage self-proclaimed Communists have actually read Marx? Almost none, I imagine.
The denigrators of Heidegger's work throughout the narrative are no less hysterical. In San Francisco, the philosopher meets with an organization called the Berkeley Union of Liberal Learning, School of Higher Involvement in Theology (B.U.L.L.S.H.I.T). When asked about how the organization's name came to be, the leader says,
[w]e had a meeting to decide on a new name. It dragged on for about fourteen hours. Various ideas were proposed. Lee, one of my best friends on the faculty, wanted to call it the School for Enlightened, Non-Racist, Non-Sexist, Non-Classist, Non-Homophobic, Non-Eurocentric, Non-Christocentric Study of Interfaith, Non-Sectarian Theology. One person objected that that was too long. But he's sort of a dinosaur, and dead now anyway. The real trouble was we couldn't agree on the word order.[2]
If this sounds like stretching a parody too far, I'd like to remind the reader of the "+" sign being required at the end of LGBTQIA, the Summer of Floyd organization "Capitol Hill Autonomous Zone (CHAZ)" changing its title to avoid the acronym sounding like a bro name, or a multitude of gay/trans pride flags so colorful and diverse that a potential troll carried a Republic of China flag through New York's gay pride parade undetected.
More Heidegger antagonists are encountered in New York, one of which is a quasi cult called the New York University Students of Atomic Realism. The group's followers, known as the "atom smashers," worship a disgusting woman named Dagmar Ertl, based on Ayn Rand, and they have matching tattoos and go through silly, theological performances such as trampling on a cross and saying the Lord's Prayer backwards. It's a send-up on Objectivism, the same movement that Chinchilla Heatherton briefly found herself adhering to. Unlike the worshippers of Heidegger that use his work and thoughts as something to follow, the atom smashers and others like them merely take the idea of Heidegger as an anthesis, something to tirelessly work against.
Another hostile group is led by a mysterious woman in a sari and swastika earrings known as "the Cat Lady." She's a humorous take on Savitri Devi, and she's not necessarily hostile toward Heidegger's work but more in response to his lack of willingness to commit himself to Operation Werewolf and the resurgence of Nazi Germany. Finally, in the city of the book's title, Heidegger, along with Charles Manson and Yukio Mishima, is captured by the Cat Lady and taken to a crop circle that was made by her flying saucer, flown from its base in Antarctica. I used to think this well-worn conspiracy was something believed only by the Turner Diaries-tier Dissident Right types, but the more I hear about it, the more it seems to have been a creation of the "Hitler lives forever" paranoia about the resurgence of Nazism, i.e. liberal types; and Costello's inclusion of it is outstanding.
The story ends with the various characters in Heidegger's orbit coming to realizations about their misconceived notions regarding the philosopher. "He's not what he seems . . . I thought he was sensitive . . . I thought he was hip . . . I thought he was committed to social justice!" they all cry out. "Each one came forward to complain that Heidegger had not lived up to their expectations . . . he was not what they had thought he was."[3] In other words, all the characters are too busy projecting their own interpretations onto Heidegger to actually grasp who he is. Thus it is fitting that the only time in the whole "comedy of errors" that Heidegger actually utters a line of dialogue comes at the end, where he simply demands, "Let me be!"
*  *  *
Counter-Currents has extended special privileges to those who donate $120 or more per year.
First, donor comments will appear immediately instead of waiting in a moderation queue. (People who abuse this privilege will lose it.)
Second, donors will have immediate access to all Counter-Currents posts. Non-donors will find that one post a day, five posts a week will be behind a "Paywall" and will be available to the general public after 30 days.
Third, Paywall members have the ability to edit their comments. 
Fourth, Paywall members can "commission" a yearly article from Counter-Currents. Just send a question that you'd like to have discussed to

[email protected]

. (Obviously, the topics must be suitable to Counter-Currents and its broader project, as well as the interests and expertise of our writers.)
Fifth, Paywall members will have access to the Counter-Currents Telegram group. 
To get full access to all content behind the paywall, sign up here:
Paywall Gift Subscriptions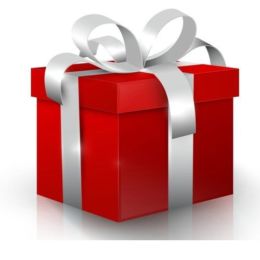 If you are already behind the paywall and want to share the benefits, Counter-Currents also offers paywall gift subscriptions. We need just five things from you:
your payment
the recipient's name
the recipient's email address
your name
your email address
To register, just fill out this form and we will walk you through the payment and registration process. There are a number of different payment options.
Notes
[1] Jef Costello, Heidegger in Chicago: A Comedy of Errors (San Francisco, Calif.: Counter-Currents Publishing, 2015), p. 4.
[2] Ibid., p. 69.
[3] Costello, Heidegger in Chicago, pp.135-136.