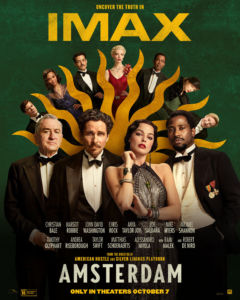 1,202 words
Did you know that America's involvement in the First World War was fought and won primarily by black soldiers? I didn't, but now I do thanks to David O. Russell's Amsterdam. Please, whatever you do, don't make the same mistake I did and pay money to view this film; it is pure regime propaganda wrapped in a bowtie of high production values, beautiful stars, and an A-list director.
If one were to see this picture exclusively on the basis of the preview, as I did, they would be under the impression that they were going to see a period piece murder mystery; and this is true for the first hour of this 134-minute movie. Little by little, however, the plot begins to thicken, and around the midway point, we learn that — yes, you guessed it: Nazis are bad.
A general synopsis is as follows: A half-Jewish medical doctor and Army Captain by the name of Burt Berendsen (Christian Bale) and black doughboy Harold Woodsman (John David Washington) come across American nurse and fair-weather spy Valerie Voze (Margot Robbie) on the battlefields of Belgium. After the war, the trio find themselves in Amsterdam, where their three-way friendship blossoms into a pact to always be there for each other. Of course, the stunning Valerie immediately falls for the wet blanket that is Woodsman.
At this point in the film, the mood is fast-paced and funny. Though its lightheartedness is retained, the story takes a turn for the more serious when, now in 1930s New York, the two vets' former commanding officer dies under mysterious circumstances on a return voyage from Europe. As Berendsen and Woodsman, now a crusading black lawyer, attempt to ascertain the cause of their beloved CO's death, a conspiracy unravels. His daughter (Taylor Swift) is also killed, and the two main characters are framed for it. In an attempt to clear their names, they seek the help of General Gil Dillenbeck (Robert De Niro), who is based on USMC Major General Smedley Butler. If you know anything about Butler, you can see where the Nazi thing comes into play.
It turns out that their CO was killed because he learned while in Europe that Mussolini is a bad guy. His daughter was then killed simply because she wanted to find out about what had happened to her father. When our two heroes embark on their mission, Valerie's wealthy brother Tom (Rami Malek) and his bitchy wife Libby (Anya Taylor-Joy) point the protagonists in Dillenbeck's direction, but it then turns out they are evil Nazis who only want to recruit the General to their cause. Tom has actually been decorating his home with portraits of Adolf Hitler. There are several other aspects of this narrative that involve fat-necked German-American Bund members, something about sterilization clinics for black people that is irrelevant to the plot, capitalist warmongers, additional "Nazis are bad" absurdities that I cannot recall, and a made-up organization called the Committee of the Five with a symbol that's supposed to look like a swastika. This group's name is lifted from the very real Committee of Five, who were the five statesmen who drafted the Declaration of Independence. In this reviewer's eyes, the filmmakers were attempting to conflate corrupt Nazi capitalists (is that a thing?) with our Founding Fathers in a similar vein as the 1619 Project.
The storyline wasn't all that bad; parts of it are loosely based on reality. Smedley Butler was a voracious supporter of war veterans, but historically his "business plot" claim about fascists attempting to overthrow the US government was quite baseless; eerie comparisons to the JANUARY SIXTH INSURRECTION are easy to make. Furthermore, in both world wars international business and finance had been hedging their bets on the Axis as well as the Allies in various stages of those conflicts' development.
Where the movie turns south, in addition to its blatantly poor execution, is its retard-tier messaging. Yes, international finance played the fence in the first half of the twentieth century's conflicts, but the movie expectedly lobs this accusation exclusively at WASPs, failing to give credit to that massively overrepresented group in finance we all know so well. The friendship pact between the three protagonists is a clear signal that only an alliance of Jews, bohemian white chicks, and blacks can defeat evil white men. I'm honestly shocked there was no gay character. In fact, this is Washington's second movie featuring the black-Jewish team fighting against whites, his first being BlacKkKlansman. Though I've only seen him in Tenet, his dull, talentless personality bleeds through in the same manner in this film as well. His character's infallibility in this movie is almost nauseating: He's witty, punching people, kissing Margot Robbie, and doing every other cool black guy thing you could imagine. There are three gorgeous white women in this picture: Robbie, Swift, and Taylor-Joy, but the only one portrayed positively is the one who immediately falls for a negro for no reason. Swift gets run over by a truck, and Taylor-Joy is a nagging, dumb, evil Nazi. The attention on all-black infantry regiments and veterans is another weird messaging flub. Yes, they existed (the 369th Infantry Regiment was a decorated unit during the war), but focusing on them, as well as depicting the fact that they were cared for by great white savior in the film oddly pivots Nazism's evil away from its usual victims and almost exclusively on blacks. Maybe this is why it's been so poorly reviewed?
This film really is a shame since I admit to being a fan of Russell's work in general. Three Kings is, in my opinion, a fun and truly unique war film; I Heart Huckabees, though odd, is incredibly funny and well-written. Then there's his fictional and non-fictional biopics: The Fighter, Silver Linings Playbook, American Hustle, and Joy, all of which were well done and very enjoyable to watch. Furthermore, none of these films were overtly woke, and none of them engaged in petty moralizing on the astronomical scale of Amsterdam. Yes, American Hustle is about a conniving Jew, and Joy portrays a powerful girl boss, but these people actually exist to some degree, and at no point in those films did they promote allegiance to anti-Nazism or any other silly current-thing cause.
Maybe I'm just too blackpilled, but the eternal bad guy character of an evil Nazi relentlessly scheming for world domination in increasingly bizarre stories — Miracle at St. Anna, Inglorious Bastards, Overlord, and JoJo Rabbit, just to name a few of the exceptionally fake/weird ones — is just so tiresome at this point. What's worse is people's continuous acceptance of this slop; I heard boomer women literally gasp in the theater every time a black person was told "You can't be here" on the screen.
The film's only redeeming quality is Margot Robbie's jawline, and the filmmakers must have known this, which is why they had to repeatedly mash it against John David Washington's face. Even the film's anchor, Christian Bale's Burt Berendsen, gets to become a fully-realized woke white man; at the end of the story, he finally leaves his snobby, Park Avenue WASP wife and winds up with a negress, eating Chinese take-out in his dumpy apartment.
*  *  *
Counter-Currents has extended special privileges to those who donate $120 or more per year.
First, donor comments will appear immediately instead of waiting in a moderation queue. (People who abuse this privilege will lose it.)
Second, donors will have immediate access to all Counter-Currents posts. Non-donors will find that one post a day, five posts a week will be behind a "Paywall" and will be available to the general public after 30 days.
Third, Paywall members have the ability to edit their comments. 
Fourth, Paywall members can "commission" a yearly article from Counter-Currents. Just send a question that you'd like to have discussed to

[email protected]

. (Obviously, the topics must be suitable to Counter-Currents and its broader project, as well as the interests and expertise of our writers.)
Fifth, Paywall members will have access to the Counter-Currents Telegram group. 
To get full access to all content behind the paywall, sign up here:
Paywall Gift Subscriptions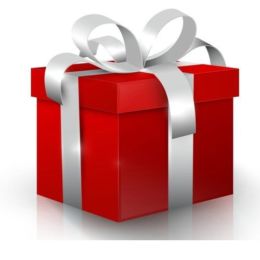 If you are already behind the paywall and want to share the benefits, Counter-Currents also offers paywall gift subscriptions. We need just five things from you:
your payment
the recipient's name
the recipient's email address
your name
your email address
To register, just fill out this form and we will walk you through the payment and registration process. There are a number of different payment options.
Enjoyed this article?
Be the first to leave a tip in the jar!