899 words
All people have a tendency to project their own attitudes and sentiments onto others. Thus, for example, it has often been noted that untrustworthy people are the most inclined to mistrust others. One special form of psychological projection is the tendency of each sex to assume the other thinks like itself. This leads to a lot of frustration and misunderstanding, because the evolutionary history and brain functioning of women and men are in fact very different. Thus arises the common female complaint that men are "jerks," and the corresponding male lament that women are irrational and/or impossible to understand.
Today, the normal fact of psychological projection has been reinforced by feminism: a pernicious egalitarian ideology which denies that sex differences are natural and demands the elimination of any observed differences on the grounds that they are proof of past or present injustices. This way of thinking has done great harm to both men and women, and is today — perhaps no less than demographic replacement itself — a significant threat to the survival of our Western civilization. Contemporary transsexual madness and the pushing of exotic sexuality on young children are only the latest symptoms of an illness which goes far deeper.
For the newcomer to these issues, I suggest starting with two short books that go easy on the technicalities of genetics and evolution:
1. Sex Trouble by Robert Stacey McCain. Contrary to the claims of a popular bumper-sticker, feminism is not the radical idea that women are people. It is an interpretation of observed sex differences and customs regarding marriage and family as products of a millennia-long conspiracy by men to benefit themselves by keeping women down. This bizarre theory was concocted by, in McCain's words, "desperately unhappy women whose grievances are so profoundly personal that attempts to solve them through politics can never succeed." They are at war with heterosexuality itself, the basis of the family, and thus the best chance most men and women have for a happy and fulfilling life.
Most people who have never been directly involved with feminism have little idea of its hateful nature. Sex Trouble lifts the veil especially on "Women's Studies," the academic branch of the movement tasked with "educating" tens of thousands of young women every year that often functions as little more than a lesbian recruitment campaign.
The book is packed with revealing, and often shocking, quotes from feminists themselves.
2. The Way of Men by Jack Donovan. Every normal young man wants to be perceived as "manly," but today especially most lack a clear idea of what this means. Hence, appeals to "manliness" are often used to sell men on unrelated matters — e.g., "Real men love Jesus," or "A real man respects women."
In reality, explains Donovan, manliness is defined by the things men expect from the other men of their tribe. In the environment in which we evolved, this mostly meant the ability to cooperate and contribute to important and dangerous endeavors such as hunting and the defense of territory — or the conquest of others' territory. Hence the centrality of courage and loyalty.
Women have a vested interest in redefining manliness to be about what they want from men; this is a temptation men must resist, partly in the long-term interest of women themselves.
The book also gives a fascinating account of the troubles which can arise when men succeed too well in performing their traditional role, thereby creating an excessively secure and prosperous environment in which the male virtues are taken for granted and hence devalued. That is where we are today.
Next, the reader must plunge into the science. The best place to start is:
3. Smart and SeXy by Roderick Kaine. There are extensive neurological differences between the sexes because much of the human nervous system is under the control of the X chromosome. These differences account for, among many other things, most high-achievers being men. The author provides an evolutionary explanation of why and how neurological sex differences arose. He also explains the high costs — economic, social, and reproductive — of promoting higher education and professional careers to young women in preference to marriage and motherhood.
My favorite quote: "Disgust toward the idea of commitment to whores is the correct attitude for men to have, and it should be encouraged" (page 217).
I review the book here: https://counter-currents.com/2016/11/why-most-high-achievers-are-men/
4. The New Politics of Sex by Stephen Baskerville. Explains how the "easy sex" seemingly available to men on college campuses functions as a honey trap, and shows how traditionalists have been made into unwitting tools of the feminist movement. Explains the rise of vaguely-defined new crimes such as date rape, harassment and stalking, and the virtual impossibility of defending oneself against such charges, as well as the role of feminism in the erosion of traditional legal and constitutional protections. It even shows the significant and malign influence of feminism at the level of international relations.
I review the book here: https://www.theoccidentalobserver.net/2018/11/07/the-criminalization-of-masculinity/
5. Sexual Utopia in Power by F. Roger Devlin. My own essay collection began as a polemic against a widespread but incorrect diagnosis of the sexual revolution by male traditionalists who do not understand women. In fact, most of the harm done by the sexual revolution resulted from the liberation of female, not male, sexuality. Failure to understand this makes it impossible to fight feminism effectively. It is also the only book on this list to have been banned from Amazon.
*  *  *
Counter-Currents has extended special privileges to those who donate $120 or more per year.
First, donor comments will appear immediately instead of waiting in a moderation queue. (People who abuse this privilege will lose it.)
Second, donors will have immediate access to all Counter-Currents posts. Non-donors will find that one post a day, five posts a week will be behind a "Paywall" and will be available to the general public after 30 days.
Third, Paywall members have the ability to edit their comments. 
Fourth, Paywall members can "commission" a yearly article from Counter-Currents. Just send a question that you'd like to have discussed to

[email protected]

. (Obviously, the topics must be suitable to Counter-Currents and its broader project, as well as the interests and expertise of our writers.)
Fifth, Paywall members will have access to the Counter-Currents Telegram group. 
To get full access to all content behind the paywall, sign up here:
Paywall Gift Subscriptions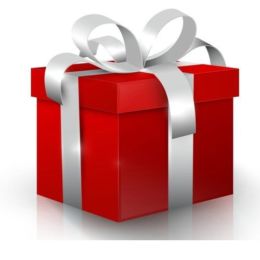 If you are already behind the paywall and want to share the benefits, Counter-Currents also offers paywall gift subscriptions. We need just five things from you:
your payment
the recipient's name
the recipient's email address
your name
your email address
To register, just fill out this form and we will walk you through the payment and registration process. There are a number of different payment options.