Your Donations at Work
New Improvements at Counter-Currents
Greg Johnson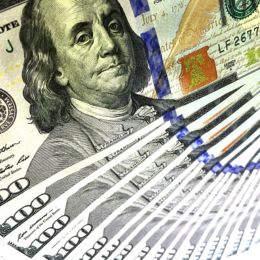 760 words
I have always been a slow adopter of anything newfangled. I think that is smart. The whiz kids behind the latest app or miracle vaccine don't know it all. They can't foresee everything, so they can't plan for everything. Truth only emerges with time, by trial and error. So if it ain't broke, don't fix it. This is why it took me more than ten years to change the Counter-Currents site. Thus I was much amused when a friend recently suggested that we need a new site design. I wanted to say, "Slow down there, kiddo . . ." It is the Burkean conservative in me.
However, when something really is broken, I can't fix it fast enough. And as a Burkean conservative, I am all for piecemeal tinkering and improvements. This process has been a lot easier in recent months because of new people in the Counter-Currents back office who not only have great ideas, they can also get them done. Thus Counter-Currents has made a lot of improvements. For instance:
I am pleased to announce several more improvements:
An improved Search function. If you look at the upper right corner of your desktop screen, the magnifying glass icon and word "Search" activate our Search function. There is a lot of material on Counter-Currents, much of it about the same topics of course, so the old Search would return too many answers to scroll through. Thus I found myself going to Duck Duck Go to find articles on my own site. Another writer reported the same thing. So now when you search, the function takes you to Duck Duck Go. The search will only search CC though. I find it works better to locate specific articles of mine. Let us know in the comments below how it is working for you.
A new Shopping Cart. Back in 2019, Counter-Currents was deplatformed by a series of credit card processors. The process of ordering books became terribly cumbersome. Basically, you had to become pen pals with Martin in our orders department. There was also a long list of different options to survey and digest. Now we have a new Shopping Card, and the orders process is much streamlined. The default payment method is still echecks. Please test it out by ordering that stack of books you have been meaning to buy. Let us know how it works for you in the comments below.
Classics Corner. Take a look at our right-hand navigation bar. Beneath the Recent Articles heading is a new drop-down menu called Classics Corner. There are over ten thousand essays and reviews on Counter-Currents, some of them dating back to the time when we had only a few thousand unique visitors per month. The Classics Corner allows readers to discover some of the hidden treasures of the Counter-Currents archives. There will be a maximum of 30 titles. We will add a new title every day, and older titles will drop off automatically. Browse the Classics Corner and also nominate your favorite articles in the comments below.
Paroled from the Paywall. Below Classics Corner is another drop down menu. This menu shows you all the articles that have been paroled after 30 days from the Paywall. Browse though the list, and if you wish that you had seen them sooner, become a Paywall Insider today!
Book Authors. Also on the right-hand sidebar is a Book Authors menu. Click any author and it takes you to a much improved listing of the books by each author. It also displays books that contain single essays or even discussions of the author in question. Try it out. It might prompt you to test our new Shopping Cart function.
I want to thank our Webmaster above all for these improvements, but other members of the Counter-Currents team contributed as well. Now that I have more help, website improvements don't rust away on long to-do lists as more urgent projects occupy my time. For all this, ultimately, thanks goes to you, dear reader. Your book orders and donations make Counter-Currents possible.
If you have suggestions for other fixes and features, share them in the comments below. And if you want to underwrite such changes, information on how to donate appears below.
Thanks for your loyal readership and support.
Greg Johnson
There are many ways you can help Counter-Currents:
1. E-Checks
The easiest way to send money to Counter-Currents is by e-check. It is as secure, fast, and convenient as a credit card. All you need is your checkbook.
E-checks don't work outside the US, but we now have a new way to send recurring or one-time donations from outside the US for very low cost. For details, email [email protected].
2. Credit Cards
In 2019, Counter-Currents was de-platformed from five credit card processors. We applied to a couple of other processors but were turned down. In the process of applying, we discovered that Counter-Currents has been put on the so-called MATCH list, a credit card industry blacklist reserved for vendors with high rates of chargebacks and fraudulent transactions. This is completely inapplicable to Counter-Currents. Thus our placement on this list is simply a lie — a financially damaging lie — that is obviously political in motivation.
Currently, there are only two ways we can take credit card donations:
CashApp as $CounterCurrents! CashApp allows you to make an instant credit card donation without a high processing fee. Plus, it gives us an encouraging mobile alert when you donate! Boost the Counter-Currents staff morale instantly! Donate via CashApp!
Entropy, a site that takes donations and comments for livestreams. Visit our Entropy page and select "send paid chat." Entropy allows you to donate any amount from $3 and up. All comments will be read and discussed in the next episode of Counter-Currents Radio, which airs every weekend.
3. Bank Transfers
It is also possible to support Counter-Currents with bank transfers. Please contact us at [email protected].
4. Gift Cards
Gift cards are a useful way to make donations. Gift cards are available with all the major credit cards as well as from major retailers. You can send gift cards as donations electronically, by-email, through the snail mail. If you can find a place that sells gift cards for cash, they are as anonymous as sending cash and much safer.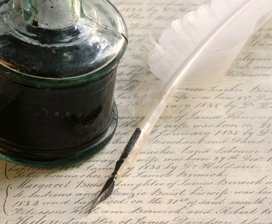 5. Cash, Checks and Money Orders
Sometimes the old ways are best. The least "de-platformable" way to send donations to Counter-Currents is to put a check or money order in the mail. Simply print and complete the Word or PDF donation form and mail it to:
Counter-Currents Publishing, Ltd.
P.O. Box 22638
San Francisco, CA 94122
USA
[email protected]
Thank you, Boomers, for keeping your checkbooks, envelopes, and stamps. There are youngsters reading this site who have never written a check or put a letter in the mail.
6. Bill Payment Services
If you wish to make monthly donations by mail, see if your bank has a bill payment service. Then all you need to do is set up a monthly check to be dispatched by mail to our PO box. This check can be made out to Counter-Currents or to Greg Johnson. After the initial bother of setting it up, you never have to think about it again.
7. Crypto-Currencies
In addition to old-fashioned paper donations, those new-fangled crypto-currencies are a good way to circumvent censorious credit card corporations.
Click here to go to our crypto donation page.
Click here for a basic primer on how to get started using crypto. Do not, however, use COINBASE. COINBASE will not allow you to send money to Counter-Currents. (Yes, it is that bad.)
For those brand new to cryptocurrency, you can even use your credit card to buy cryptocurrency via Moon Pay here. Then you can send your cryptocurrency to our crypto addresses.
8. The Counter-Currents Foundation
Note: Donations to Counter-Currents Publishing are not tax deductible. We do, however, have a 501c3 tax-exempt educational corporation called The Counter-Currents Foundation. If you want to make a tax-deductible gift, please email me at [email protected]. You can send donations by mail to:
The Counter-Currents Foundation
P.O. Box 22638
San Francisco, CA 94122
USA
9. Remember Us in Your Will
Finally, we would like to broach a very delicate topic: your will. If you are planning your estate, please think about how you can continue helping the cause even after you are gone. The essay "Majority Estate Planning" contains many helpful suggestions.